How to build an Islamic neo bank?
With about 2 billion Muslims globally in the world, this represents a quarter of the world's population. Adapting wealth management and asset management tools for this client segment is currently a very hot topic. Interestingly, we can join this topic with sustainable investment strategies. This is an interesting paradox but something we can actually look into more closely. The rules that govern the Shasha are actually quite similar to the framework you could find in sustainable investing. The trend of the Islamic neobank is also something we will see definitely with existing neobanks they will come as a buy products or a niche product for most of them. The Islamic digital banking provider is now focusing on expanding its remit to allow Europeans outside of Germany to use its services. You can watch the growth ot the altevative Islamic Digital Banking Rizq is the UK's first alternative Islamic digital banking app
The worldwide Islamic finance industry is expected to grow by 10 to 15% over the next year.
Islamic funds will be quite similar to ESG principles. The blueprint of sharia investment is driven by the general rules of sharia investing from the Coran. Complements of these multi-factor investing concepts can be captured in five principles.
Combined Sharia law compliance and global sustainable equity model
The first principle is to promote anything which benefits society. This is interesting as you can easily include investments related to climate change and renewable energy into your fund. A prohibition of interest bearing ( interest free banking model) instruments and practices prevent and gains such as speculation, short selling, and excessive risk-taking. Investment strategy should follow specific rules and you will agree that this is quite similar to sustainable finance. Of course, this fund will also exclude harmful to humans companies and companies distributing or producing pork, alcohol, gambling, drugs… As of 2021, public joint-stock companies listed on the Abu Dhabi Securities Exchange (ADX) or the Dubai Financial Market (DFM) must publish an annual sustainability report covering the impact of their operations on the environment, contributions to social justice, and the local economy!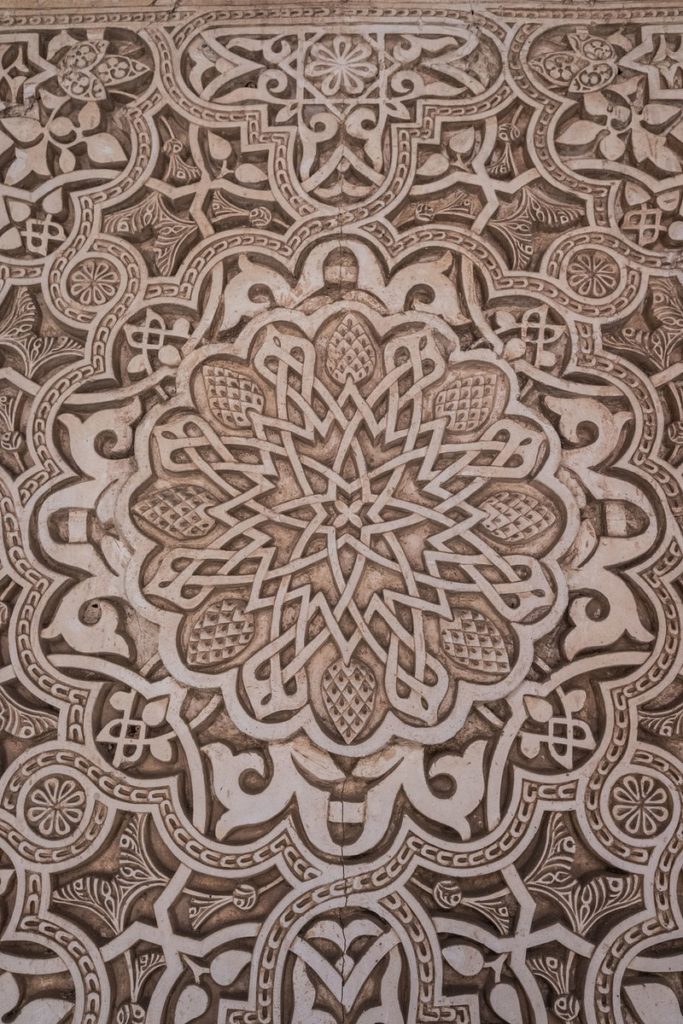 Fund managers and digital onboarding
With the tools developed by Investglass, you will easily collect client preferences and highlights Islamic finance preferences. From the platform, you can easily create your own digital onboarding into which you will ask sustainable investments questions.
Answers will be associated with a number of points which the audience will calculate a score. The score is usually used for the client with the classification of a client. You can also use the score to assess the E.S.G. investments interest. Building this type of digital form it's also a way to show to your investor that you are a certified financial planner specializing in shariah compliance law and sustainable investing. We can suggest you to have a look at our fintech partner Neuroprofiler for a better type of gamifiyed onboarding. This widget you can connect to InvestGlass CRM is using their investor behavior data to build and improve financial service. 
Promoting asset classes with a digital onboarding tool is also very friendly to all types of investors. We believe that digital tools should be used not only for millennials investors but also for institutional clients. Digital tools are the must-have wealth management arms. Wealth management divisions cannot acquire new leads and increase net money without digital onboarding tools.
Digital onboarding questionnaires it's also entertaining as you will be able to play quickly with your investment portfolio and illustrate the portfolio with videos. Our clients usually meet their high net worth individuals on the on premise and host that digital on-boarding on their ipad tablets. Digital on boarding includes passport and acid recognition, anti-money laundering tools, and digital signature.
Islamic neobank and Zakat
The zakat year begins on the date on which you were first in possession of wealth above the NIsab. Investors will then decide to sit date and calculate with the frustration of the wealth that is in their position. We built with Investglass tools and forms a system which calculates automatically the assets and amount that should be distributed. Is calculus takes into consideration the following elements:
Value of Gold
Value of Silver
Cash
In hand and in bank accounts
Deposited for some future purpose, e.g. Hajj
Given out in loans
Business investments, shares, saving certificates, pensions funded by money in one's possession
Trade Goods
Value of stock
Liabilities
Borrowed money, goods bought on credit
Wages due to employees
Taxes, rent, utility bills due immediately
Although we don't talk about cryptocurrency's we think it's fair to add the cryptocurrencies into his calculus too. For example, the Dubai-based INABLR, a member of the Central Bank of Bahrain's regulatory sandbox confirmed that it is building the infrastructure platform on the Tezos blockchain. This platform will enable individuals to invest and directly own fractional units of secondary market traded bonds and Sukuk for as little as USD 1000.
Once clients are onboarded you can start managing their assets with the Investglass portfolio management tool.
Showcase Islamic global equity fund on your client portal
Investglass portfolio management tool is made to generate investment solicitations and quarterly reporting. Those reporting are made to facilitate the presentation including benchmark tools to compare your fund performance against global ESG assets funds, global broad market index, third party sharia-compliant fund, sustainable and sharia investing benchmarks…
Positions and portfolio feed for those portfolios are usually coming from brokers or banks. As you wish to show this investment lifecycle to your investors InvestGlass investment solutions offer multiple reporting formats PDF, Word reporting but also a digital solution with the client portal.
Nowadays, sharia sensible investors are looking to leverage the client portal capabilities to understand the investment process and reporting of your Shira compliance strategy. With one solution, InvestGlass offers an all-in-one investment life cycle solution. The sharia investment industry can be reflected with dynamic media pushing inside the platform related to investments you make.
The client portal is also a nice way to present fund managers' notes and illustrate Islamic investing opportunities. With media platforms, investors can understand the financial world with PDF or Videos that will resonate with their conscience. A portfolio can be directly reflected from an omnibus feed or a separately managed account. Each portfolio reflects socially conscious values. These digital forms can be customized for any Islamic banking and sophisticated business banking.
With Investglass all in one platform financial service organizations are now perfectly arms with the right tools. InvestGlass channels investor capital in a modern and beautiful way.
Debit or credit card for your Islamic digital bank?
If you want to have a debit or a credit card to the type of license will be very much. Based on your ambitions and budget we will suggest you first a debit card offering … then a credit card offers. Nomo for example aims to propel Islamic digital banking towards a more innovative future where the priority is customer convenience on an international scale. Most neobank will go for credit card so get ready with sufficient funding to support this type of service. We have seen the California-based Fardows has already started establishing partnerships with numerous financial institutions and is ready to offer its investors Islamic financial products, including debit cards and other payment systems.
Sharia compliant investments know has a powerful tool called InvestGlass. Contact us and give build your own asset management or digital bank.Islamic digital banks in Europe is a market which has seen an exponential rise in conventional digital banking service