InvestGlass
CRM for Islamic Finance
INVESTGLASS PROVIDES THE TOOLS TO CREATE A SCALING EXPERIENCE FOR ISLAMIC FINANCE. RETAIN CLIENTS THROUGH A WHITE LABELLED INVESTOR PORTAL. REDUCE RISK BY CONTROLLING INVESTOR EXPERIENCES FROM START TO INVESTMENT.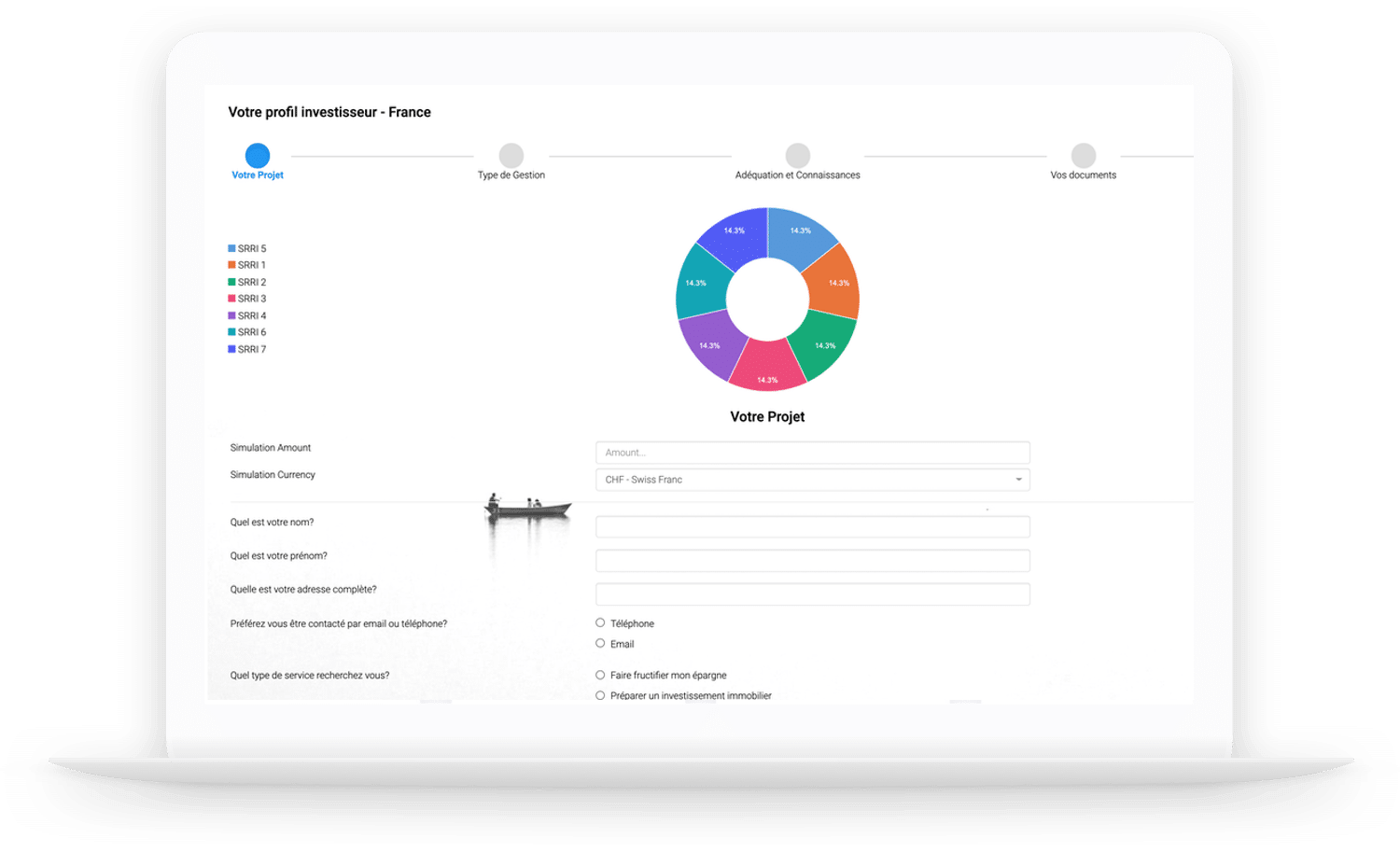 The Islamic Finance industry is growing by leaps and bounds, with many new companies entering the space every year. If you are looking to get ahead of your competition, then a CRM for Islamic finance may be just what you need. We will discuss how a CRM can help your company and the benefits it provides.
Customer relationship management practices with InvestGlass
The CRM means Customer Relationship Management, and using a CRM for Islamic finance will help you maintain accurate records of your customers. It also helps to organize contacts and activities, so that you can be more productive when managing customer relations.
The CRM solution is connected to the Islamic banking system to offer a perfect experience for Islamic banks and traditional banks. The system offers digital onboarding which matches different types of onboarding for retail, private banking, retails, and wholesale businesses. The CRM aims at building strong customer relationships.
The customer database is stored on our Swiss Cloud in Geneva or for larger financial institutions in your server premises. As a CRM for Islamic finance, you will then add your products and services into InvestGlass portfolio management tool and market inventory.
Digital onboarding for retail and wholesales businesses in Islamic banks
Artificial intelligence will automatically find Islamic investments, Islamic bonds matching your customer satisfaction. The machine enhances human resources with a powerful data analysis.
The marketing tool will be driving sales growth and anticipating customer interests. The marketing tool aims to exceed customer expectations through the provision of customer needs and desires.
To address customer complaints and respect loyal customers' expectations, InvestGlass offers a powerful contact report system and ticketing system. This tool will enhance future business relationships and future customers response. The system ensures a continuous learning process. Contact reports will store customer expectations and help for customer retention.
InvestGlass includes life cycle management tools that will highlight potential customer relationships – hot leads. Customer information such as their investment holdings, documents can be shared into a client portal. The portal is fully customizable to your branding and will help client data handling activities as well as automated processes.
InvestGlass portfolio management tool will highlight the Islamic investment components and manage customer communication and reports. If you use it with the client portal, the PMS will be empowering customer relationships with live price and portfolio valuation update.
Automated processes are KYC or know your customer operation. InvestGlass CRM has pre-built KYC remediation for Islamic banks. InvestGlass digital forms will turn your paper into digital onboarding forms to collect customer data in trustworthy media.
InvestGlass is an efficient CRM that will make your Islamic bank more productive and less busy.
Improved sales volume is monitored via InvestGlass reporting, monitoring, and pivot tools. Those reporting tools will report customer service frequency, communication data, business relationship revenues, direct sales profitability, and all data highlighting what affects customer behavior.
InvestGlass is the lead banking industry CRM and will be the successful CRM system you need for your business.
Start a free trial of the Swiss #1 service solution.
No credit card required. No software to install.