Portfolio Management System with ChatGPT
The Swiss made solution for automated brokers, private banks and neobank.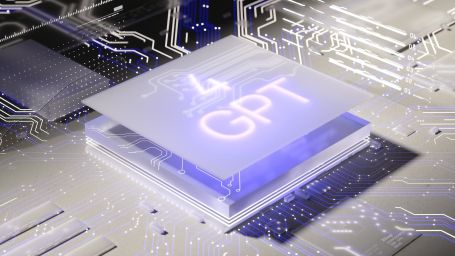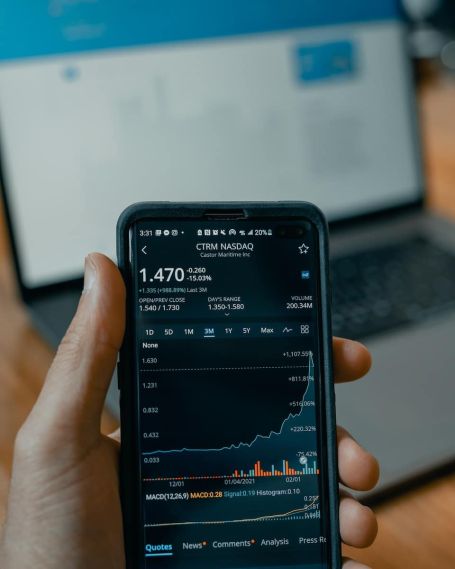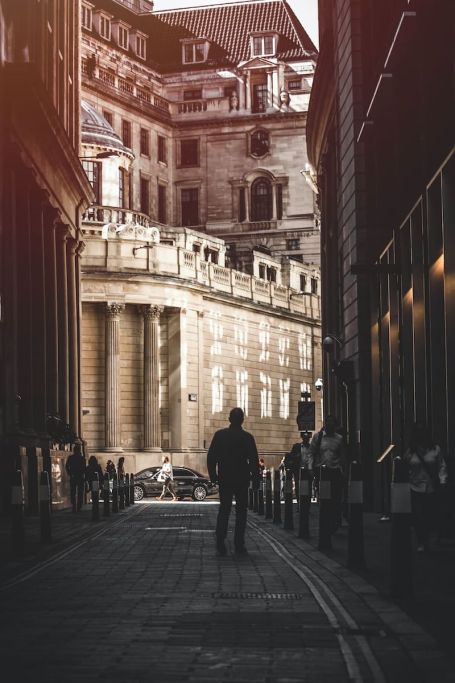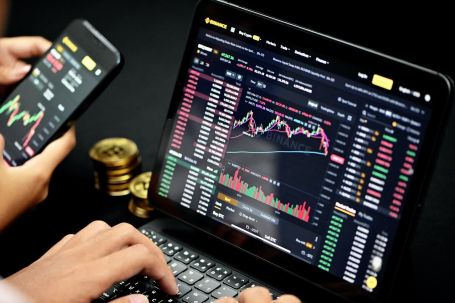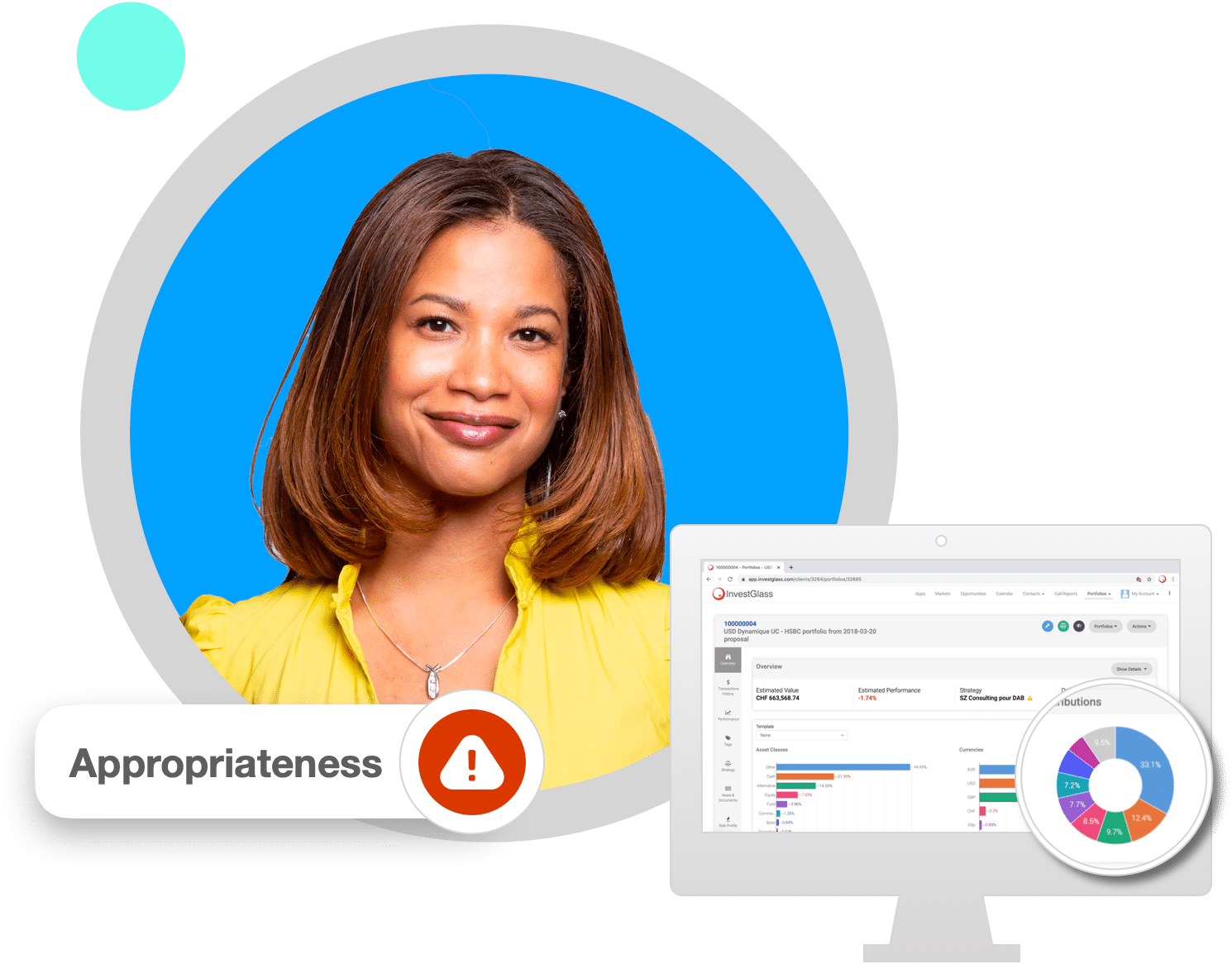 Track portfolio intelligently using data and AI.
InvestGlass's portfolio management system offers specialised automations for MIFID, LSFIN FIDLEG, providing actionable insights throughout the sales journey.
Simplify Your Workflow
From Start to End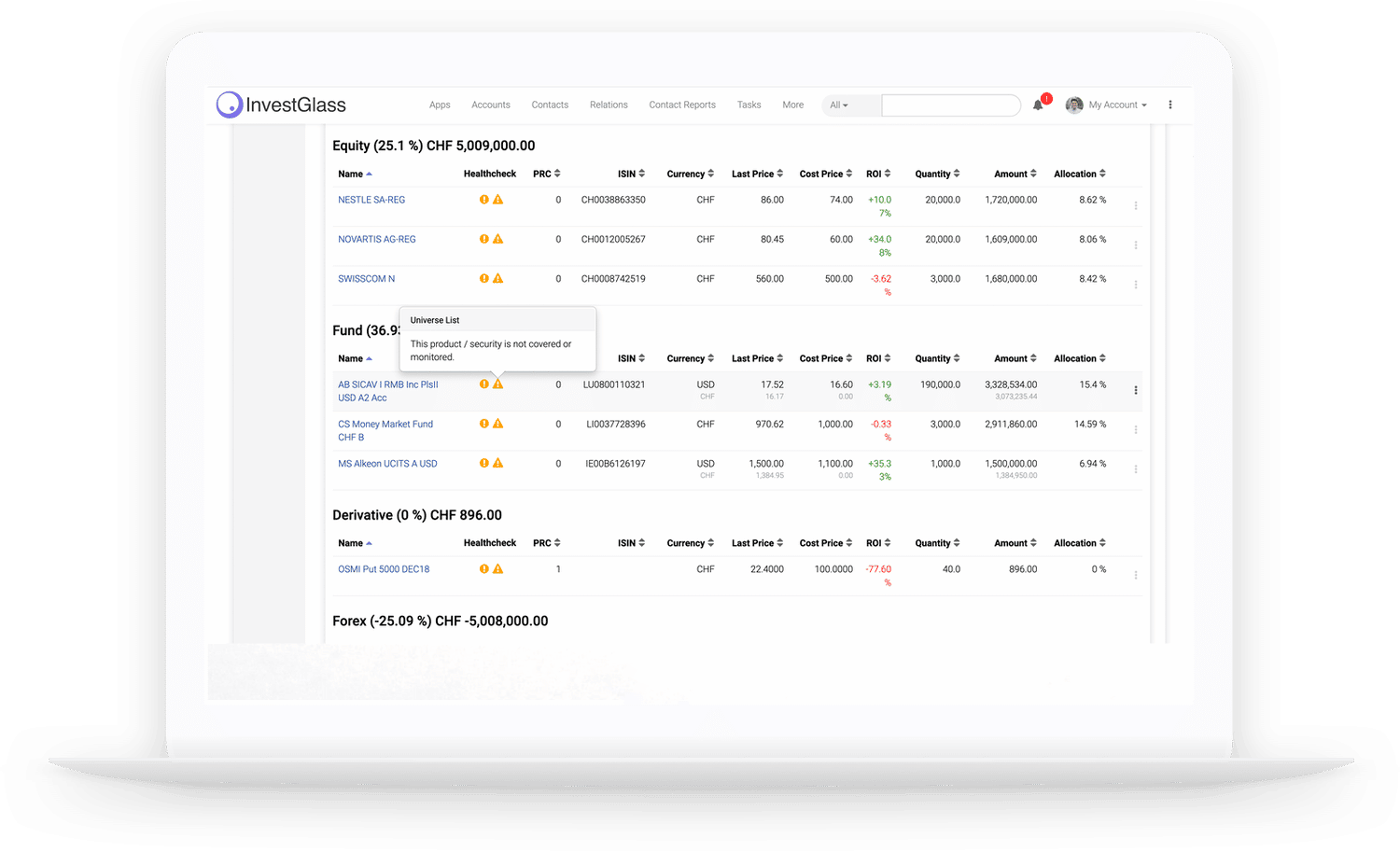 The Complete Portfolio Management System
InvestGlass consolidates financial management for banks and family firms, offering real-time monitoring and comprehensive portfolio analysis in its premium version.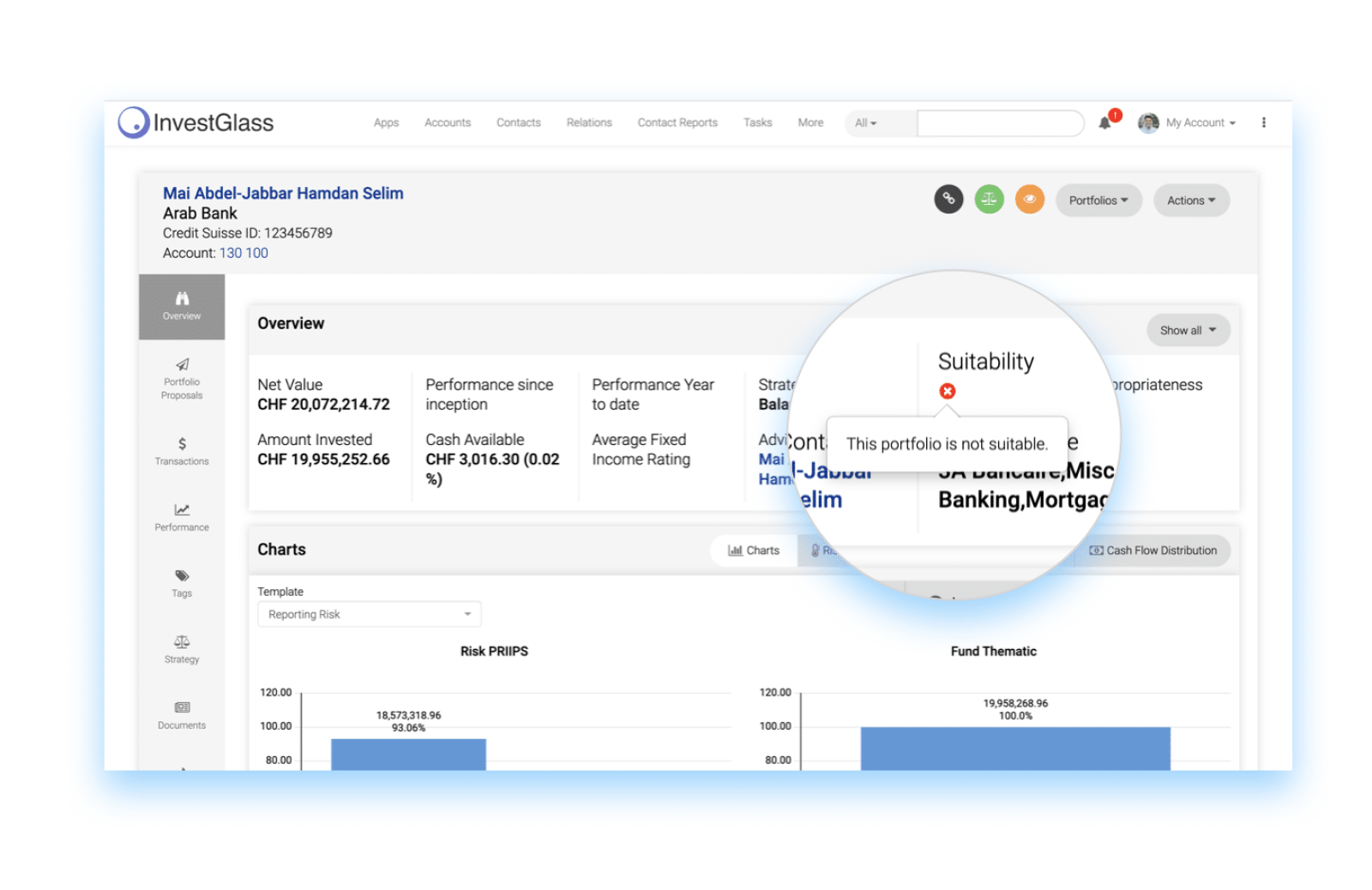 Suitability & Appropriateness
InvestGlass offers real-time data tracking, compliance checks, and integrates with trading solutions while also supporting investment research and storing compliance data.
Automate investment life cycle
InvestGlass PMS aids sales teams in monitoring investor commitments. PE, VC, brokers, will enjoy the sales tools.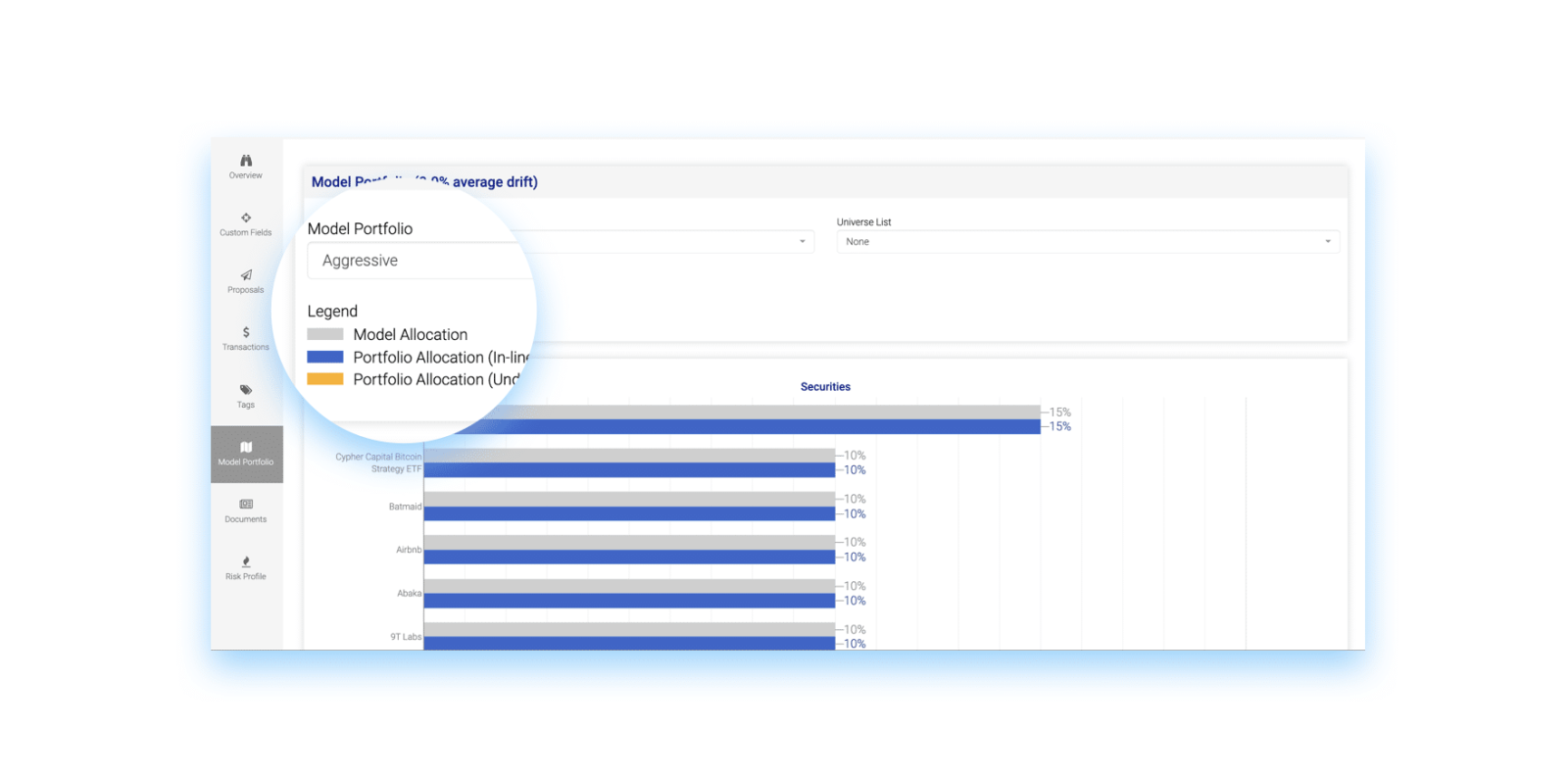 Performance attribution
and portfolio rebalancing
InvestGlass's portfolio management benefits from a Data Management Platform (DMP), which organizes and analyzes diverse investment data, aiding decision-making. Coupled with InvestGlass's advisory services, this enables personalized, data-driven investment advice and real-time market updates, enhancing portfolio management efficiency and customization.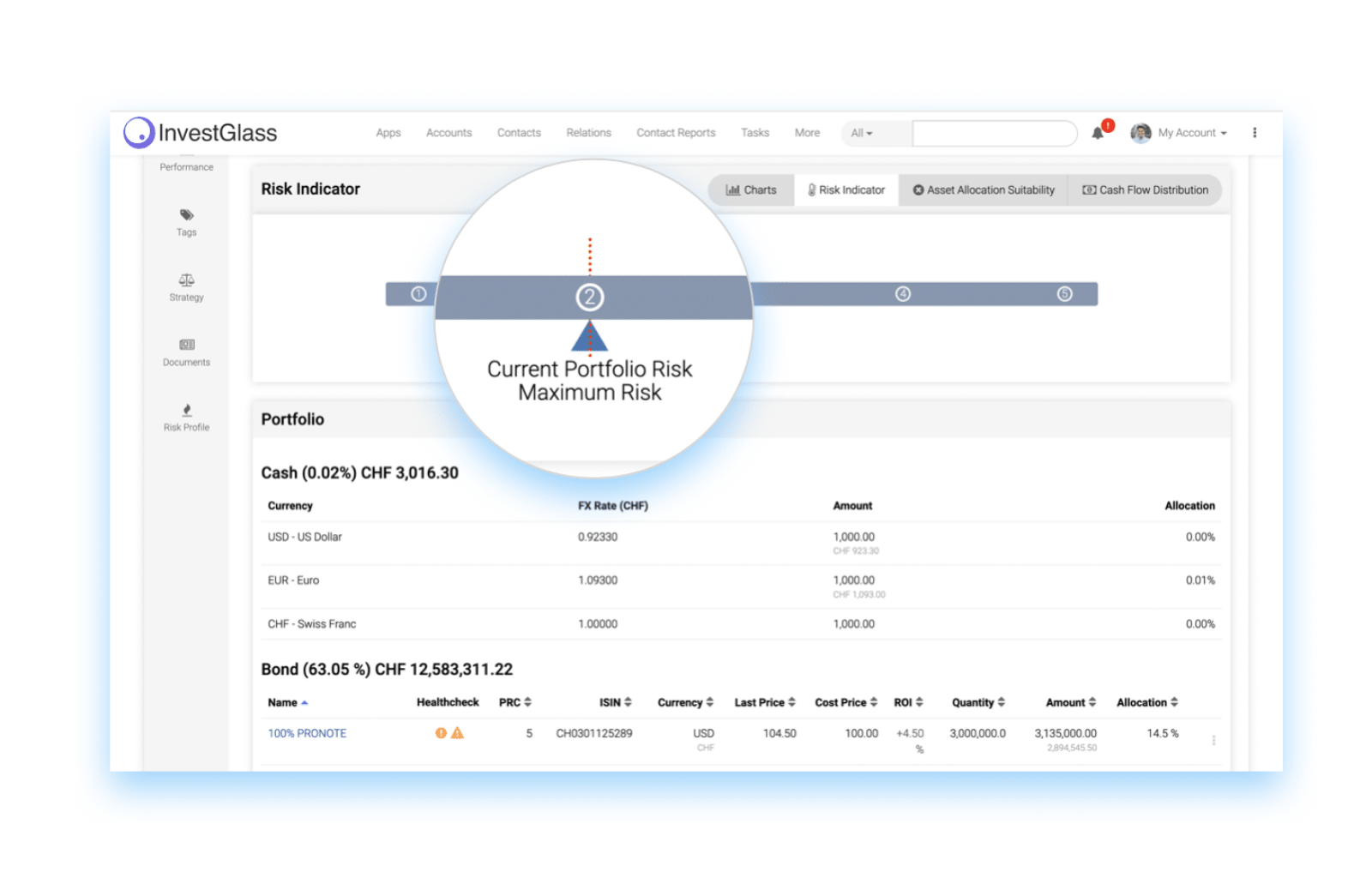 Automation
and investment tracking
InvestGlass's automation capabilities streamline portfolio management, automating investment tasks and stock screening. Its templates add convenience, saving businesses time and money. This makes InvestGlass a powerful portfolio management software in the market.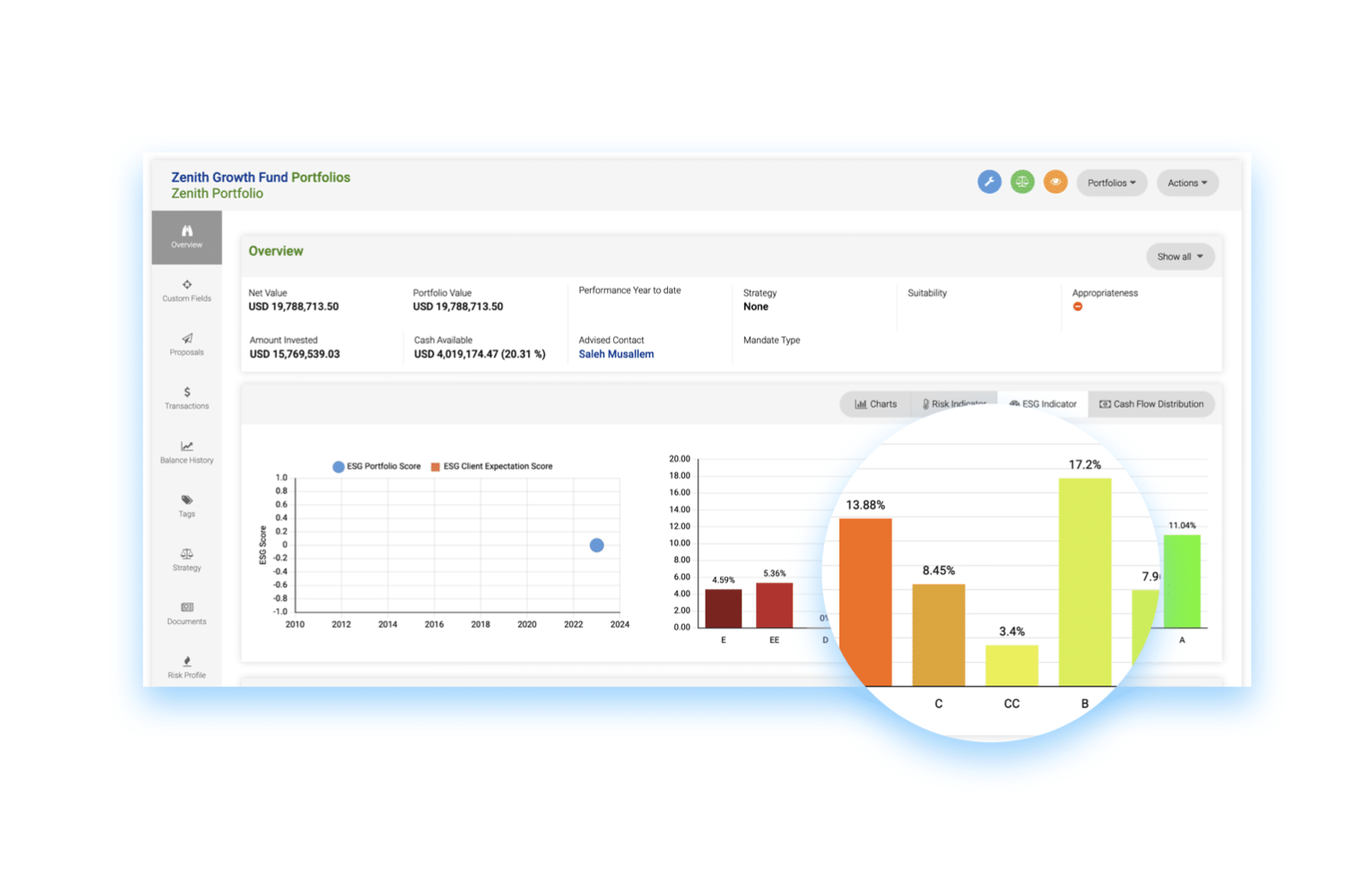 ESG Screening
With the increasing emphasis on ESG (Environmental, Social, Governance) factors in investing, InvestGlass could potentially use its DMP to assess and score investments based on ESG criteria. This could help clients make investments that align with their personal values, in addition to their financial goals.
The Portfolio Management System
With Features Your Team Will Love
Compatible with BO and LPOA structures
Metrics Customisable Reports
Real-time performance tracking
Suitability pre-checks
Automated quarterly reporting
Hosted on Swiss cloud or on your servers