InvestGlass
Collaborative portal
Transform your Digital Onboarding Operations & Substantially Improve Customer Satisfaction. No programming is needed.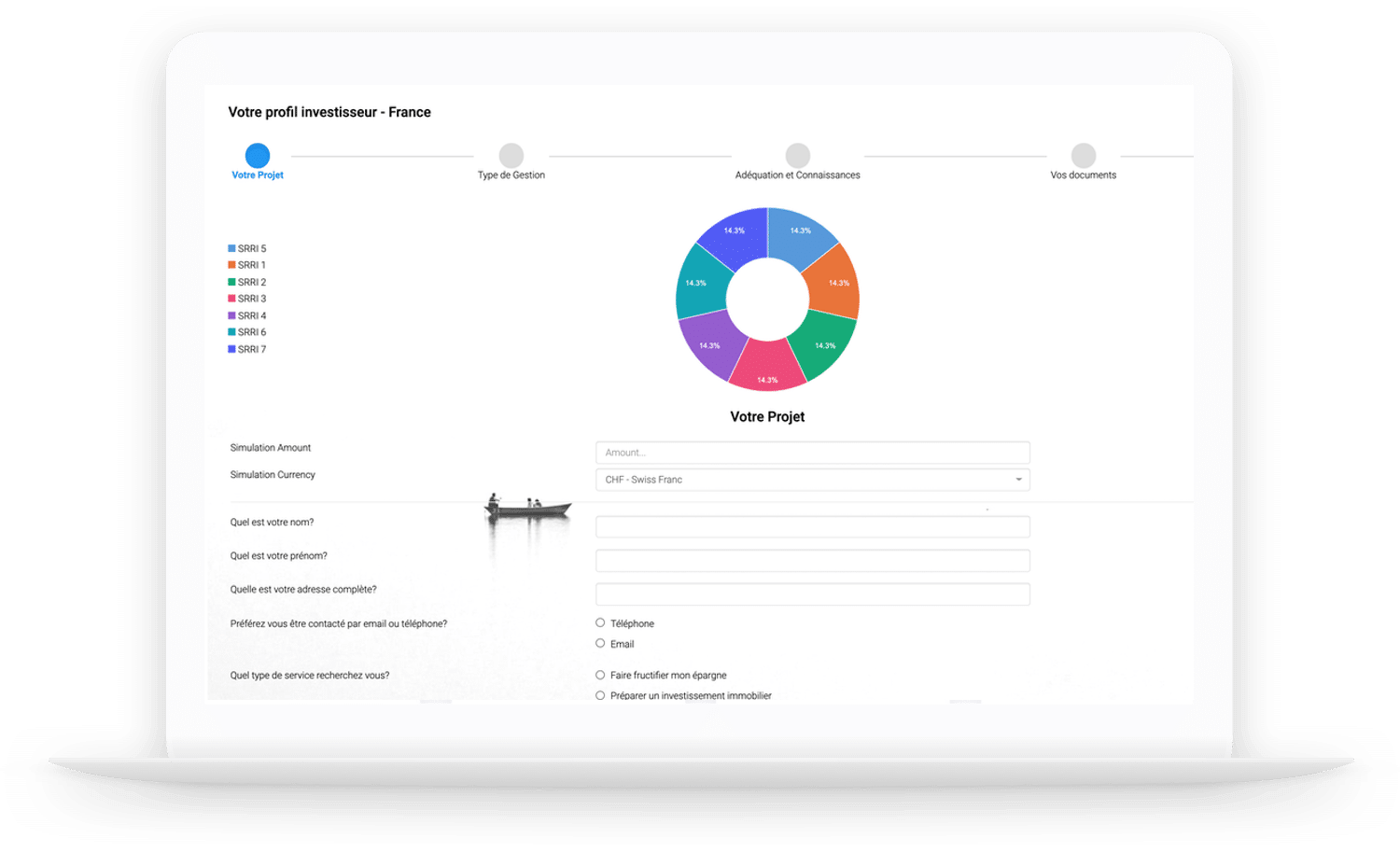 Client Portal
Engage each prospect and client with an hyper-personalised portal.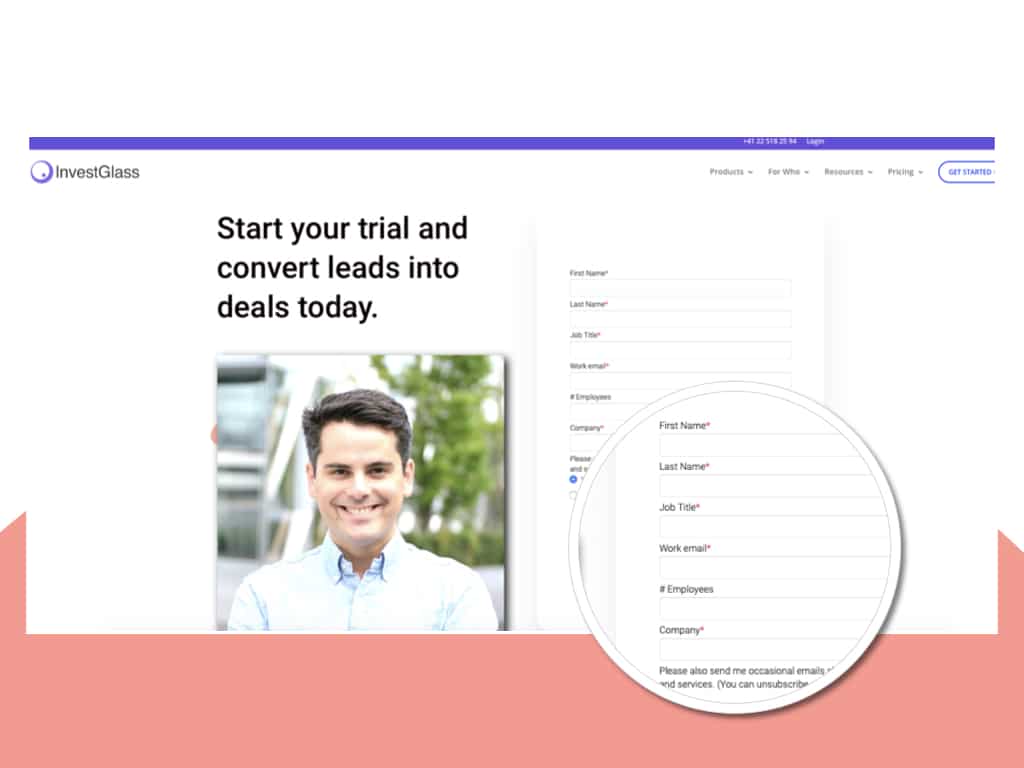 Customize with your branding
Perfect tool to build your digital presence.
Create a branded portal which is perfectly suited for mobiles and tablets. Set your colours, logo, and website address with no coding required. 
Documents electronic vault
Share documents with prospects and clients.
Share important documents with your clients. Have your client share their documents with you. Documents are hosted on Swiss servers.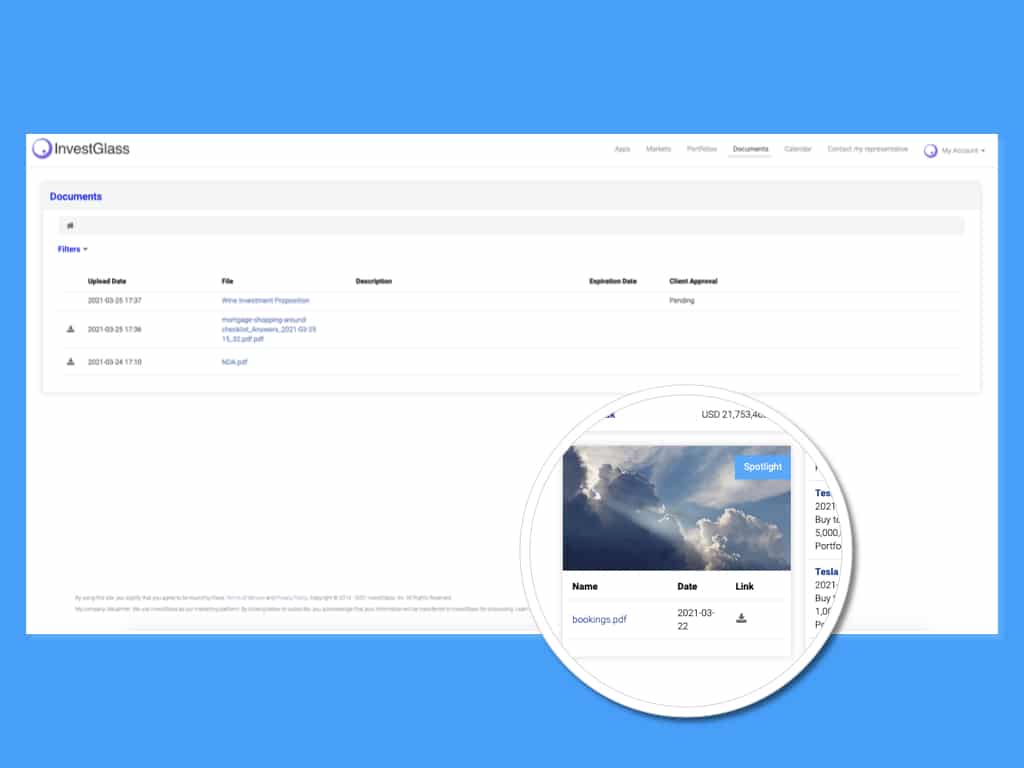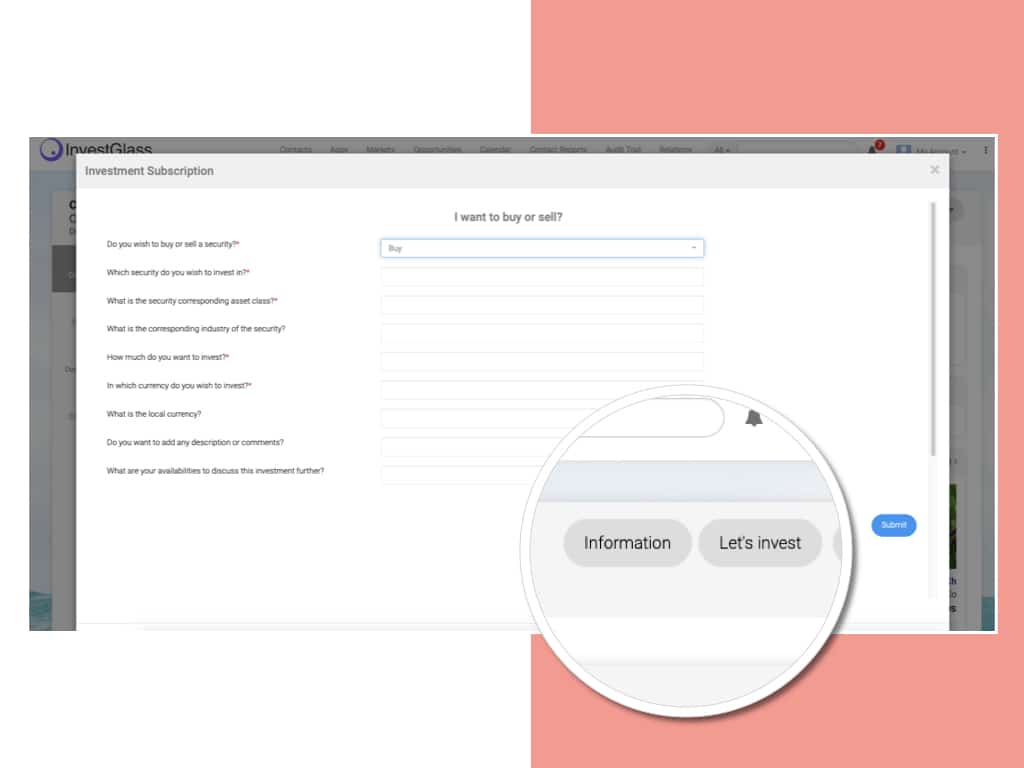 Transactions
Offer a click and transact solution.
Embed into the InvestGlass portal your favourite order management system or InvestGlass forms. InvestGlass forms are perfectly suited for interactive check-out solution. 
Integrate your API
Open API means you can connect now.
InvestGlass API is opened and helps to connect InvestGlass to your favourite application such as GMAIL, Outlook, Calendly, Zoom, Mailchimp and more.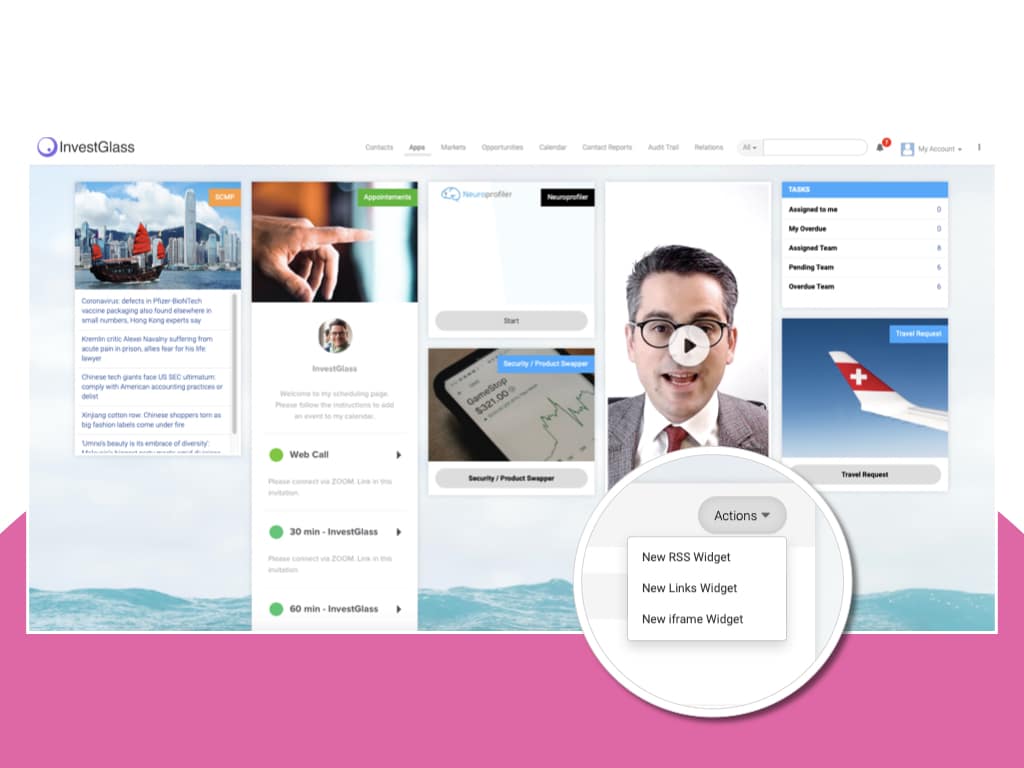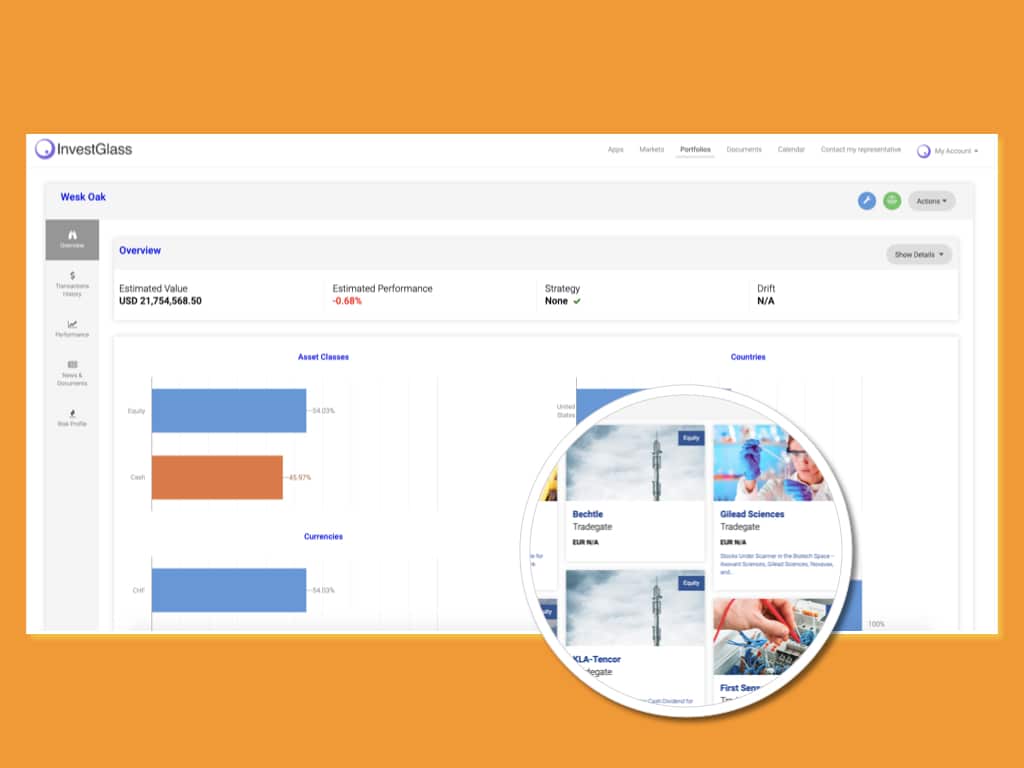 Share portfolio and baskets
For private equity, retail shopping and banks.
InvestGlass's client portal allows you to share portfolios and baskets of securities with your clients.
On any device
Computer, tablet, or smartphone.
Your digital platform can be resized into computer, tablet or smartphone screen size.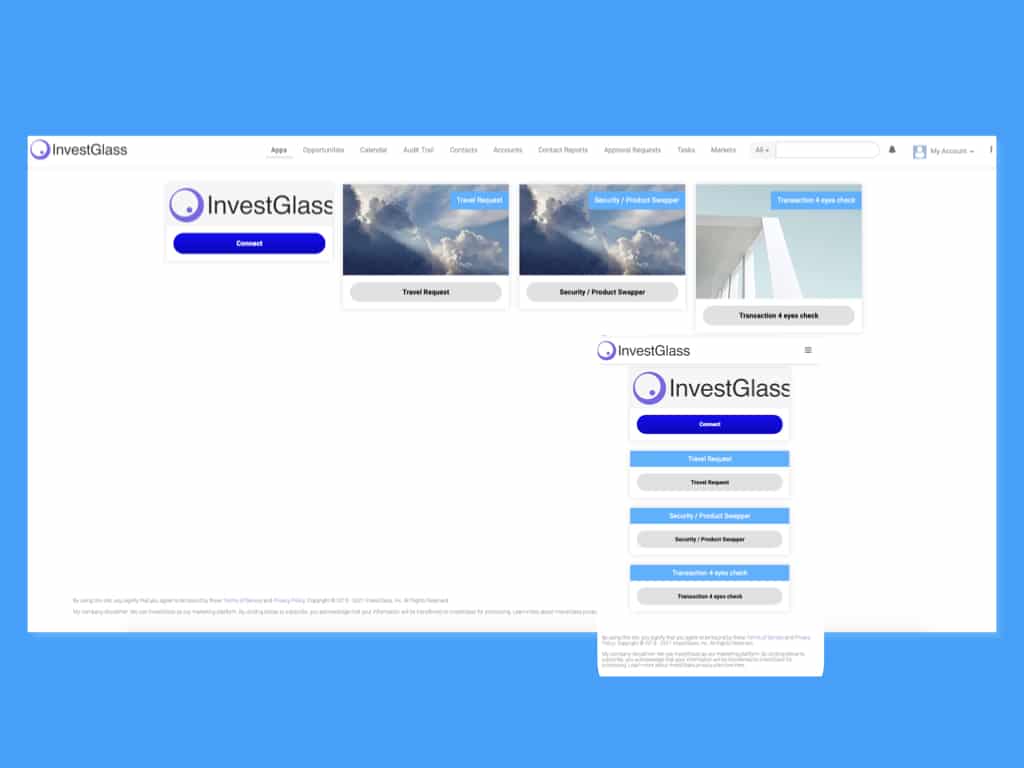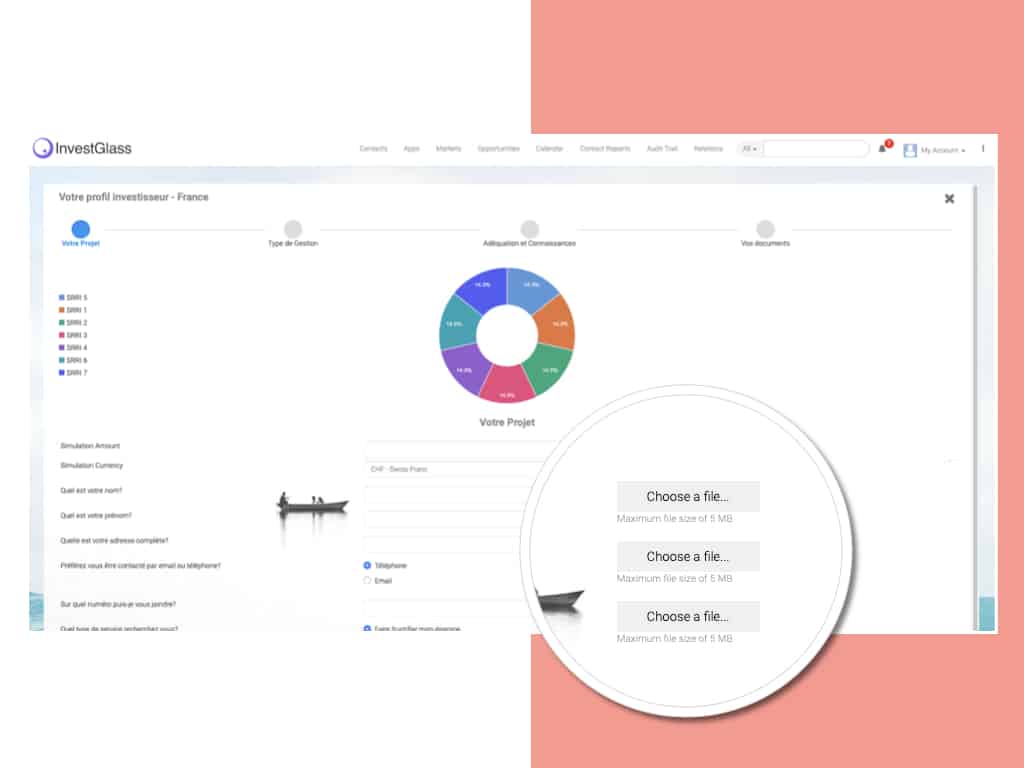 Digital onboarding
Onboard prospects and update clients info.
One of InvestGlass most advanced feature is digital onboarding which helps you to collect information from your new prospects and existing clients. Digital onboarding includes a digital signature.
Marketplace
Present your collections and click to trade.
Share your products and securities collection into InvestGlass inventory management system. Then share those items into your branded portal to create an interactive and online experience. Marketplace API can easily be connected to update prices.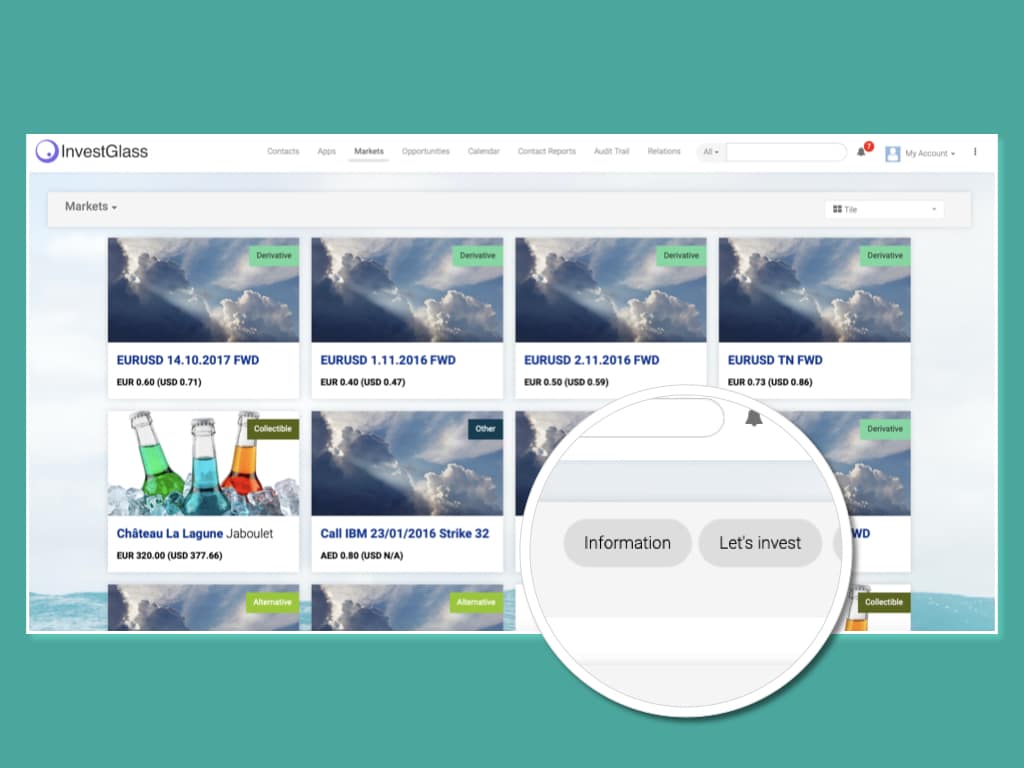 Get in touch, or create an account