CRM for Online Businesses
InvestGlass offers a comprehensive CRM solution with tools designed for remote teams. Boost your sales efficiency, manage investment opportunities, and maintain compliance while keeping your customer data secure. Simplify Your Workflow
From Start to End
Our Swiss CRM is built for remote companies, enabling complete management of digital onboarding, life cycle management, portfolio management, and marketing campaigns – all in one place.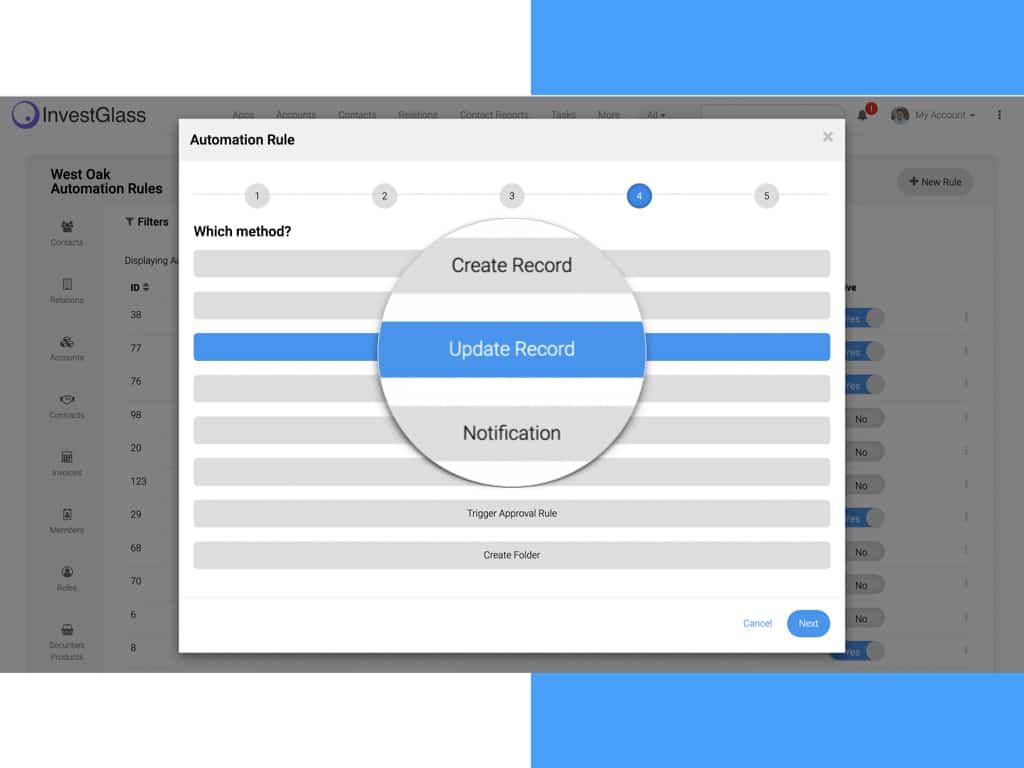 Automated workflows
Online businesses require effective time and team management for success, and automated workflows are key to achieving this. InvestGlass, the top Swiss cloud-based CRM solution, offers easy-to-use automated workflows for lead conversion, marketing campaigns, and customer data management. With agent activity visibility and performance monitoring, InvestGlass streamlines time-consuming processes and maximizes sales efficiency for your online business.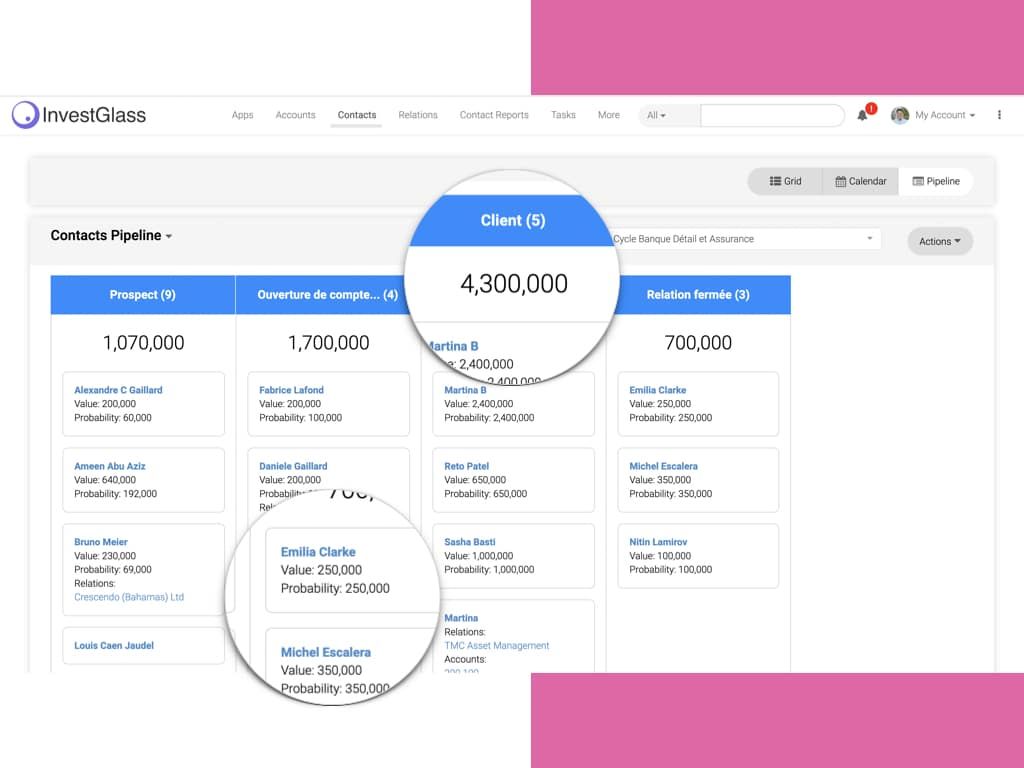 Sales pipeline and deals
For online businesses, understanding their product or service's life cycle is essential for forecasting and planning growth. InvestGlass's pipeline feature tracks each sale or deal, providing valuable insights into successful stages and areas for improvement. With organized progress tracking, businesses can make informed decisions for their future growth. InvestGlass offers a valuable tool to confidently forecast and plan for growth, with data-backed decisions.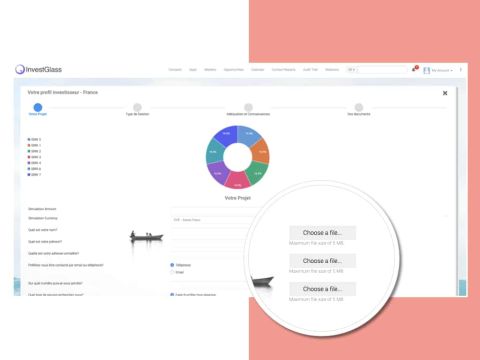 Digital onboarding
InvestGlass offers a valuable digital onboarding feature for online businesses to quickly collect information from prospects and clients. Create digital forms and collect electronic signatures without the need for printing or mailing forms. Simplify the onboarding process and save time with InvestGlass's digital onboarding feature, a must-have tool for investors.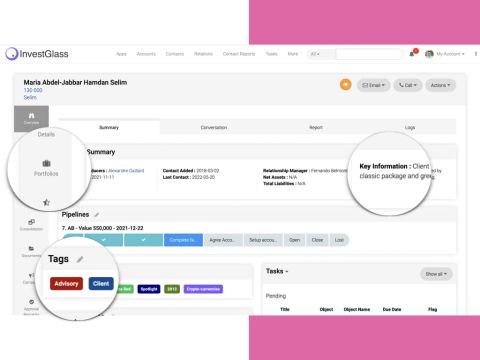 Flexible CRM
InvestGlass is a flexible CRM that's easily customizable to meet your online business's specific needs. No coding is required, with options to customize standard tabs, types of records, fields, and page layouts. With a range of reports and dashboards, you can track progress and make informed decisions. InvestGlass is perfect for any level of experience, making it a must-have CRM solution for your online business.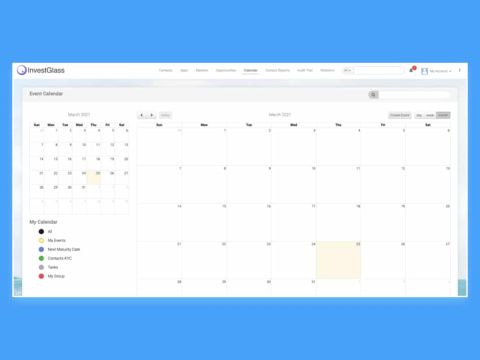 Calendar
InvestGlass's calendar feature is an essential tool for online businesses to manage their time effectively. With customizable views, you can easily schedule appointments and events, set reminders, and create to-do lists. The feature's integration with the rest of the CRM makes it easy to manage your client interactions and stay on top of your daily tasks. InvestGlass's calendar feature streamlines scheduling and improves time management for online businesses.
Sales software to help you grow
Turnkey hosting in Switzerland or in your local server

Built-in template for remote institutions

Help you close deals faster

Respect regulatory frameworks

Automate sales tasks

Support your customer communication

Create customized sales reports