CRM for Healthcare
InvestGlass is a robust healthcare platform that enhances your sales efficiency. It simplifies investment and sales opportunities management, ensures regulatory compliance, and safeguards patient data privacy. InvestGlass's flexibility enhances your patient knowledge and streamlines administrative tasks and business processes. Simplify Your Workflow
From Start to End
The first Swiss healthcare CRM that handles digital onboarding, life cycle management, patient care coordination, and marketing campaigns from start to finish. It enhances the patient experience, facilitates communication between departments, and improves patient support.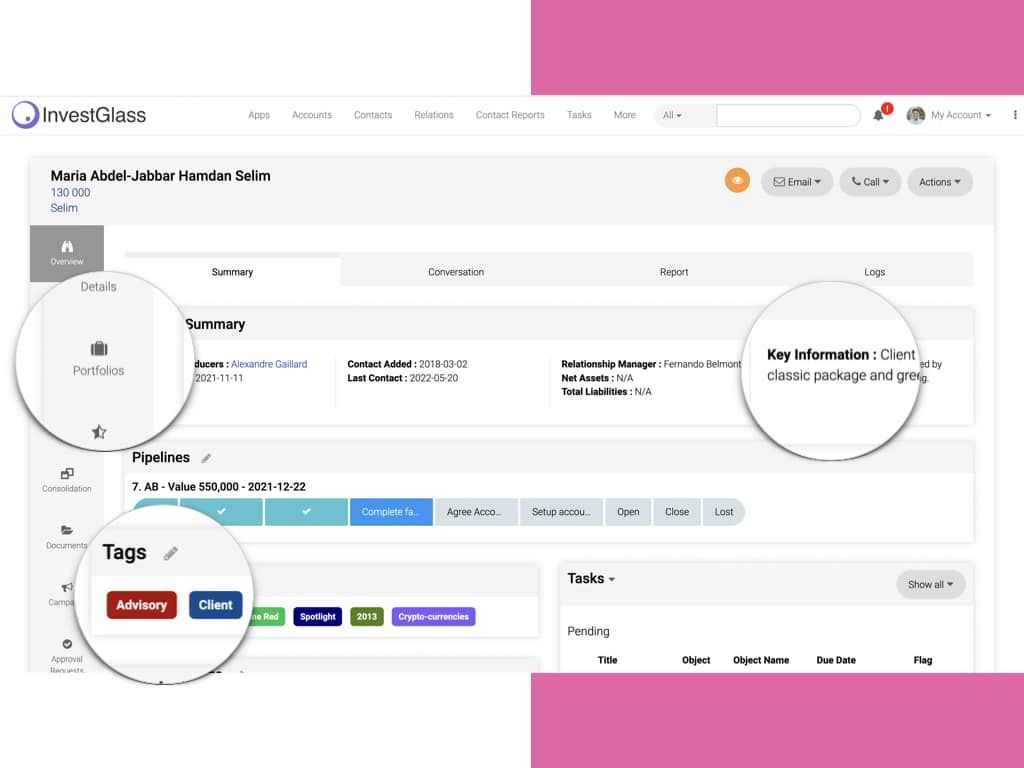 Flexible CRM
The pandemic has accelerated the need for CRM adoption in healthcare companies. A healthcare CRM improves communication, electronic medical record management, and staff performance monitoring. InvestGlass offers a complete healthcare CRM system with automation, task management, and patient data screening. While digital transformation is crucial, data security and compliance remain top priorities for protecting patients' health information.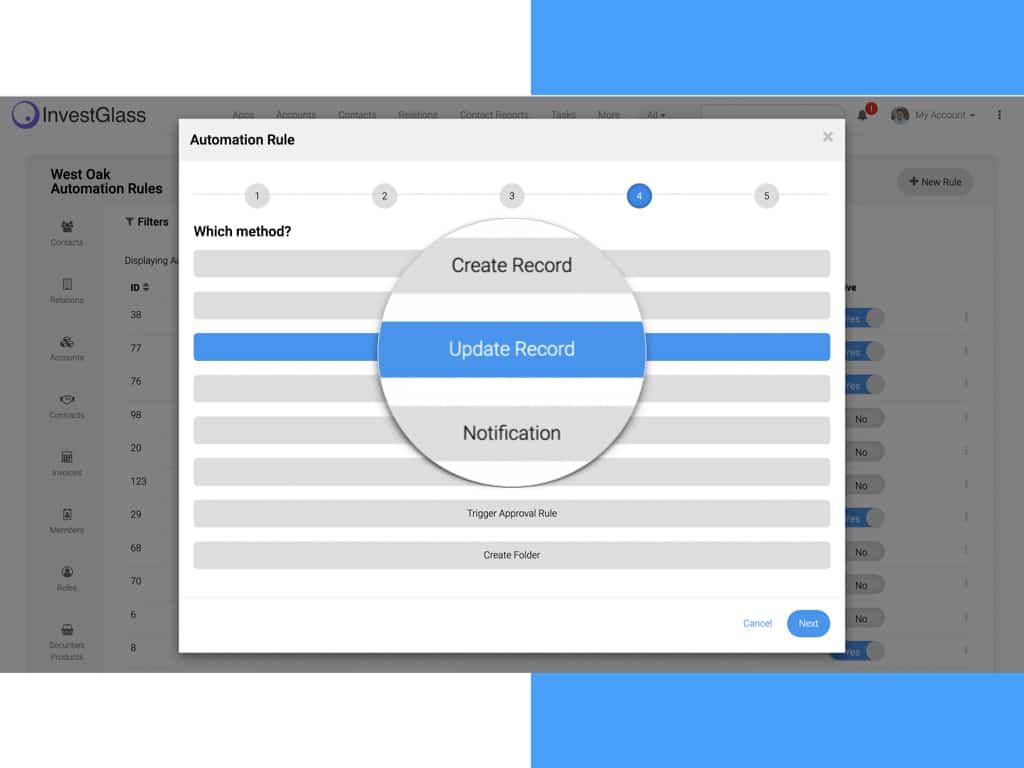 Automated workflow
InvestGlass's all-in-one solution automates workflows, eases the administrative burdens, and improves patient service for healthcare companies. With features like client portals, automated approval processes, and monitoring tools for staff performance, InvestGlass enhances the patient journey. Targeted email campaigns and educational event alerts strengthen prevention, while digitalization tools and medication management enable efficient patient relationship management. Premade templates and time-tracking invoicing further streamline the process.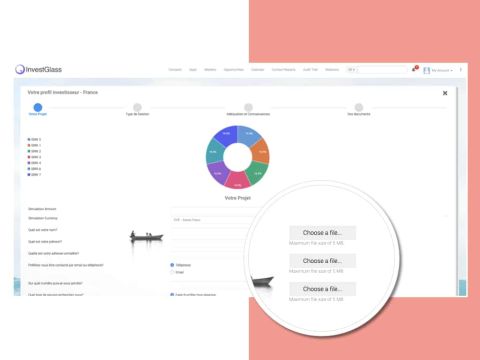 Digital onboarding
InvestGlass's digital onboarding feature simplifies information collection from new prospects and existing clients in healthcare companies. It enables the creation of digital forms that can be completed online, including a digital signature feature for electronic signatures. This saves time and streamlines the onboarding process, making it a valuable tool for any healthcare provider.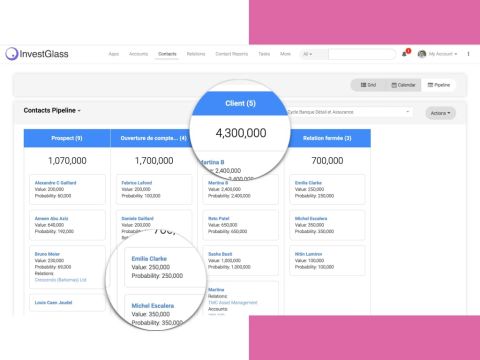 Patients pipeline and deals
To plan for growth, it's crucial for healthcare companies to track the product or service life cycle. InvestGlass's pipeline functionality helps organize and track progress to gain insights on successful stages and areas for improvement. This valuable tool empowers informed decision-making for confident forecasting and planning.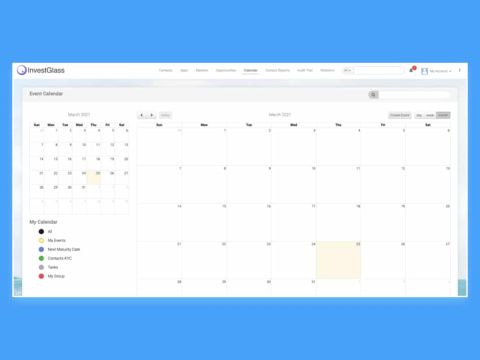 Patient portal & Calendar
Our CRM platform is designed to streamline your healthcare business with our client portal and calendar features. With the client portal, you can easily communicate with patients and collect important information such as medical histories and billing details. Our calendar feature also allows you to manage appointments and events effortlessly. With InvestGlass, you can focus on providing exceptional patient care while we take care of administrative tasks.
Sales software to help you grow
Turnkey hosting in Switzerland or in your local server

Built-in template for healthcare companies

Help you close deals faster

Respect regulatory frameworks

Support your patient's communication

Create customized revenue reports