InvstGlass
CRM for Fundraising
INVESTGLASS PROVIDES THE TOOLS TO CREATE A SCALING EXPERIENCE FOR FUNDRAISING. RETAIN INVESTOR THROUGH A WHITE LABELLED INVESTOR PORTAL. REDUCE RISK BY CONTROLLING INVESTOR EXPERIENCES FROM START TO INVESTMENT.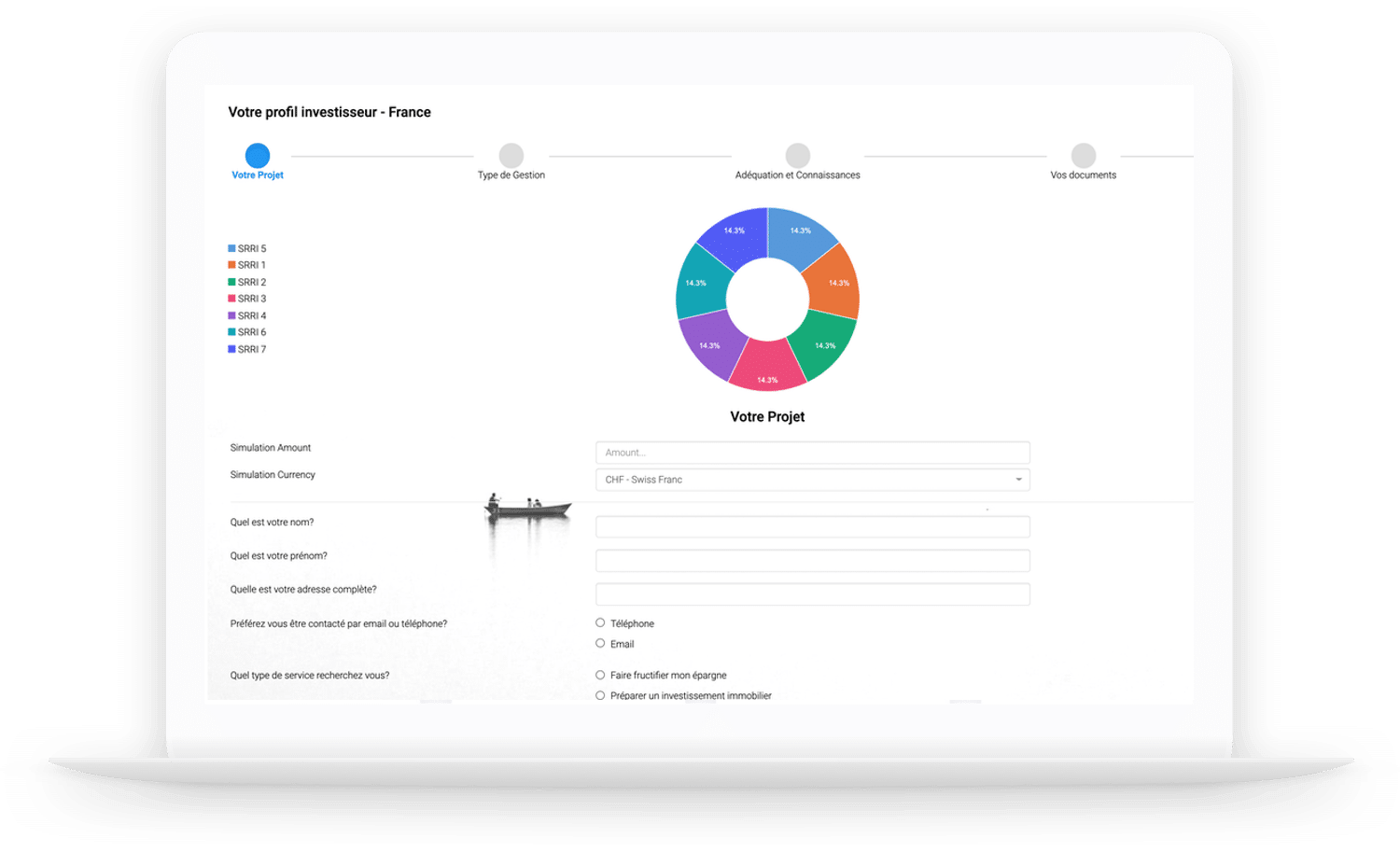 Raise funds faster and smarter with our CRM for Fundraising
During the past 10 years, the private market completely changed. CRM technology is used by fundraising firms in order to maximize data management, investment strategy, analytics, and reporting. CRM for fundraising templates enables automating the entire customer journey with features such as deal pipeline, data enrichment, knowledge sharing, and investment opportunities assessment.
Customer relationship management software puts clients at the center of the network. Indeed, sales or fund managers are storing large amounts of data on client relationships. A CRM system is thus primordial to process this data correctly and timely. InvestGlass email campaigns are your powerful weapon. InvestGlass email marketing tool is one of the most cost-effective ways of reaching out to your organization's broad contact list, and it offers the advantage of crafting your message toward very targeted groups.
Ideal CRM solution for fundraising
InvestGlass provides the means and ends to overcome the challenge of digitalization within the fundraising industry with fundraising CRM software. We offer an all-in-one CRM solution ranging from marketing automation to automated decisions and investments. Send a personalized email to your customers to differentiate yourself from your competitors. Build trust by instantly communicating news and opportunities with your clients and managing their ever-changing requirements via forms and reports. Digitalize your onboarding processes and KYC.
Our fundraising clients usually host the CRM solution on their server behind their firewalls. InvestGlass is also offered as a cloud-based solution hosted in Geneva and Lausanne. Our open API enables easy integration of partners and specific business processes. CRM platforms are built to automate your network growth, act as a robot advisor, manage your new lead, and offer the benefits of total security.
Book a demo today and capitalize on the digitalization trend.
Get in touch, or create an account