CRM for Fundraising
InvestGlass is the perfect solution for your fundraising needs. Our platform streamlines investment and sales management, ensures compliance, and protects customer data privacy. With InvestGlass, you can create a seamless fundraising experience and automate donor retention using our innovative Swiss CRM solution. Invest in InvestGlass for a better fundraising future. Simplify Your Workflow
From Start to End
InvestGlass is the first Swiss CRM solution that manages every aspect of your fundraising process from start to finish. With our powerful platform, you can easily manage fundraising tools, event management, direct email, online donations, matching gifts, and donation history.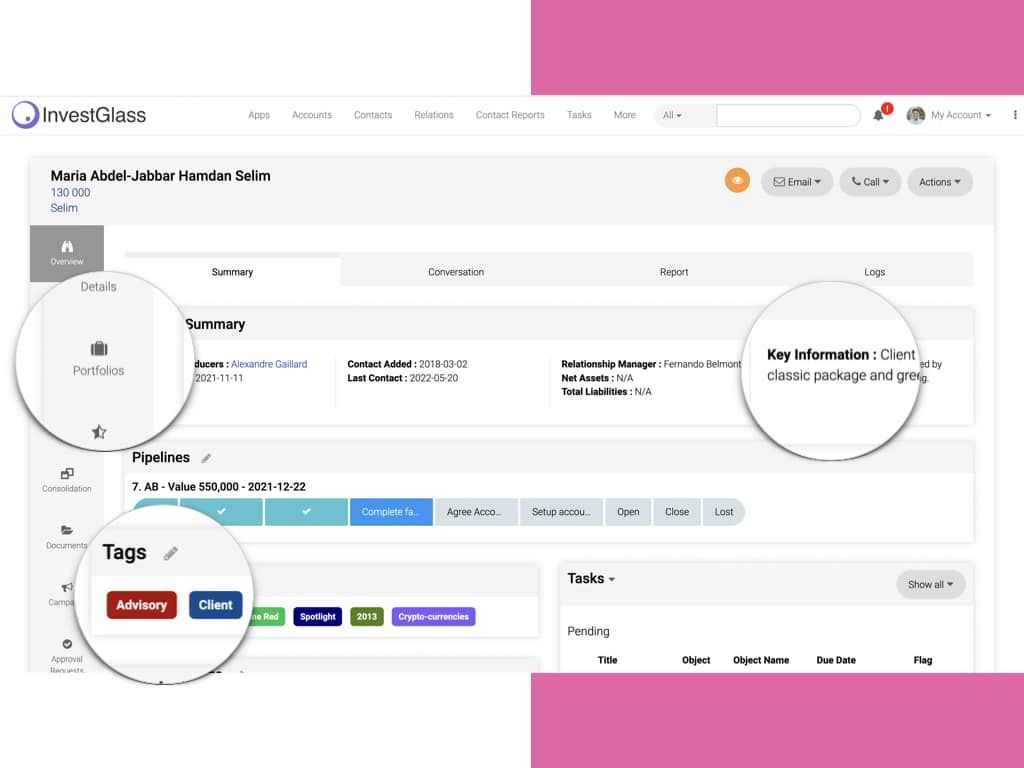 Flexible CRM
InvestGlass CRM is the ultimate fundraising solution. Streamline donor management with seamless integration to PayPal and Stripe. Our flexible forms capture donation, volunteer, and event data directly into the CRM, making online fundraising easy.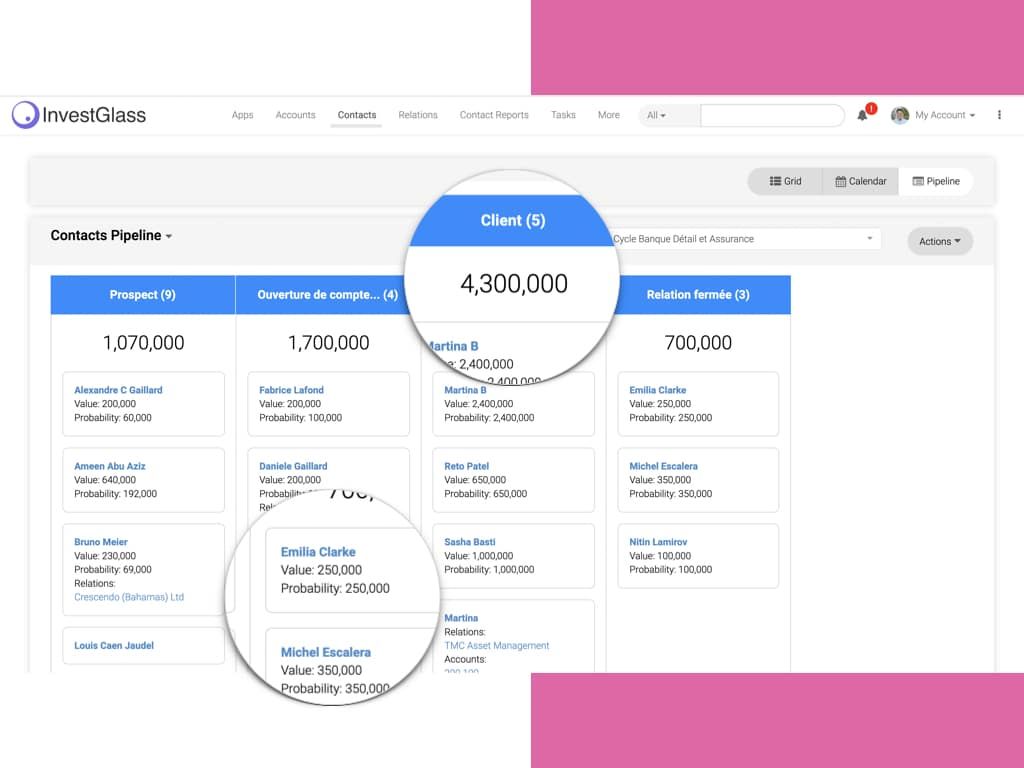 Sales pipeline and deals
InvestGlass CRM software is your ultimate fundraising pipeline solution. Our all-in-one platform streamlines your sales pipeline and deals, from marketing automation to automated decisions. With our powerful email marketing campaigns tool, you can send personalized emails to donors and manage their requirements through customizable forms and reports. Trust in our secure, cloud-based platform hosted on Swiss servers with banking-level security.
Automated workflows
InvestGlass CRM's top-tier automation capabilities streamline your fundraising operations, saving you time and money. Our platform offers customizable automation for donor outreach, event creation, email responses, and more, making it the perfect tool for banks and insurance companies seeking to improve customer service.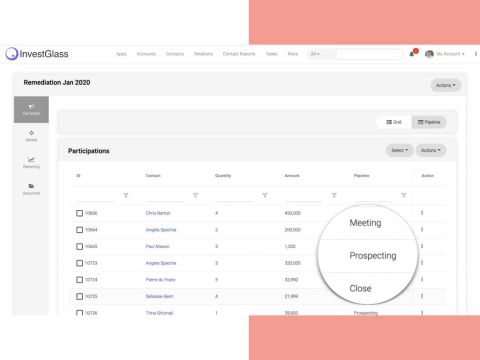 Fundraising campaigns
Simplify fundraising with InvestGlass Campaign. Our platform enables easy event planning, donation management, and efficient marketing outreach through direct mail integration. Keep all funds raised and track donations in real time from anywhere in the world with our cloud-based software.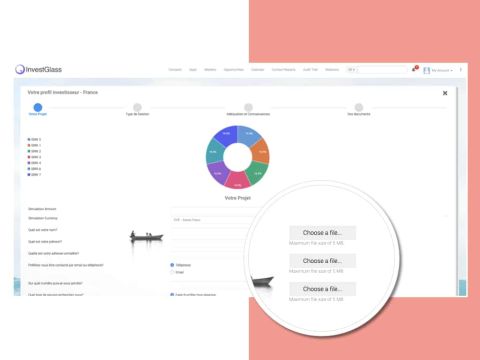 Digital onboarding
Simplify your fundraising customer onboarding process with InvestGlass. Our digital forms and automated document management streamline the process and reduce manual data entry. Automate compliance checks and collect customer information quickly and easily. Invest in InvestGlass to optimize your fundraising efforts and ensure a seamless onboarding process for donors.
Sales software to help you grow
Turnkey hosting in Switzerland or in your local server

Built-in template for fundraising campaigns

Help you close deals faster

Respect regulatory frameworks

Automate sales tasks

Support your customer communication

Create customized sales reports