How to Start your Own Private Bank?
Making your own bank may sound like a daunting task, but with the right planning and execution, it can be a relatively easy process. Starting your own private bank has a number of benefits, including increased privacy and control over your finances. In this blog post, we'll walk you through the steps necessary to start your very own private bank. Follow these simple tips and you'll be on your way to financial freedom in no time!
Research the banking industry.
Before starting your own private bank, it is essential to do thorough research into the banking industry and the regulations you must abide by in order to ensure the safety and security of your customers' funds. This research can include reading applicable legal guidelines, consulting with experts in finance and economics, and learning about local banking regulations. To make sure everything falls within Compliance Standards, you must thoroughly familiarize yourself with the state and federal rules that govern banks. Although this may prove to be a long and arduous process, researching ahead of time makes compliance much simpler once your bank up and running – ensuring that your business has a secure foundation on which to grow.
Building a bank is a challenge by itself and we always tell new prospects to stay as light as possible on the code endeavours. Building code is difficult as there are many pitfalls and the learning curve is steep. Hire a team of professionals to help you set up your bank and ensure everything runs smoothly.
Secure an appropriate location for your bank, get licensed as a business, and apply for a banking charter from the state.
Once you have completed your research, it's time to find a suitable location for your bank. You will need to get licensed as a business and apply for a banking charter from the state in order to open your bank. It's important to make sure that you are properly registered with all of the necessary government agencies before you start operations. Banks face enough issues and InvestGlass has building codes to run your private bankers. The system is flexible to start a bank. Yet in the past few years, we build the best SAAS solution for banks.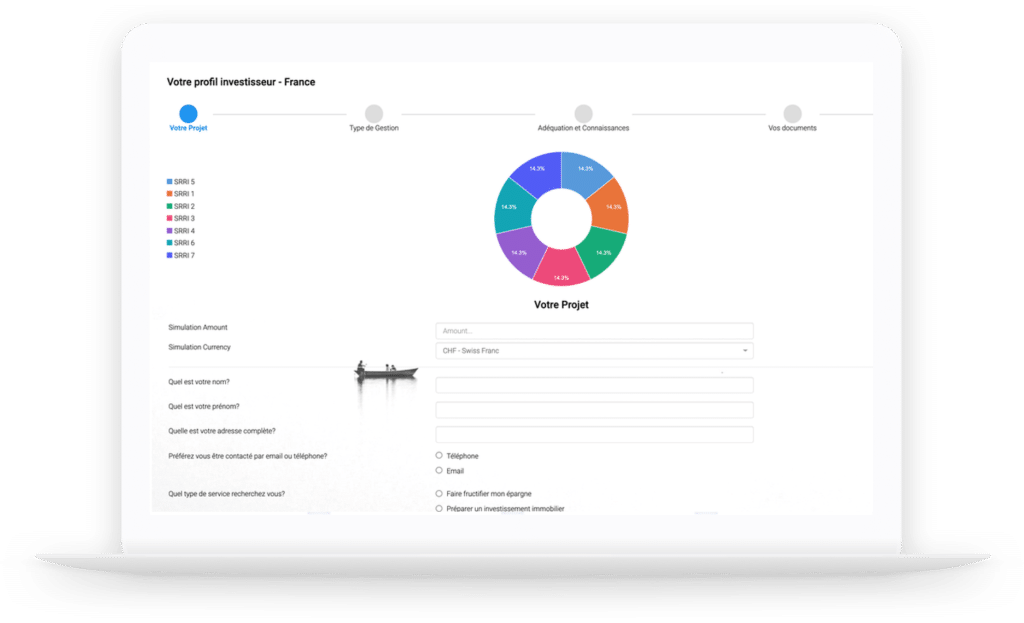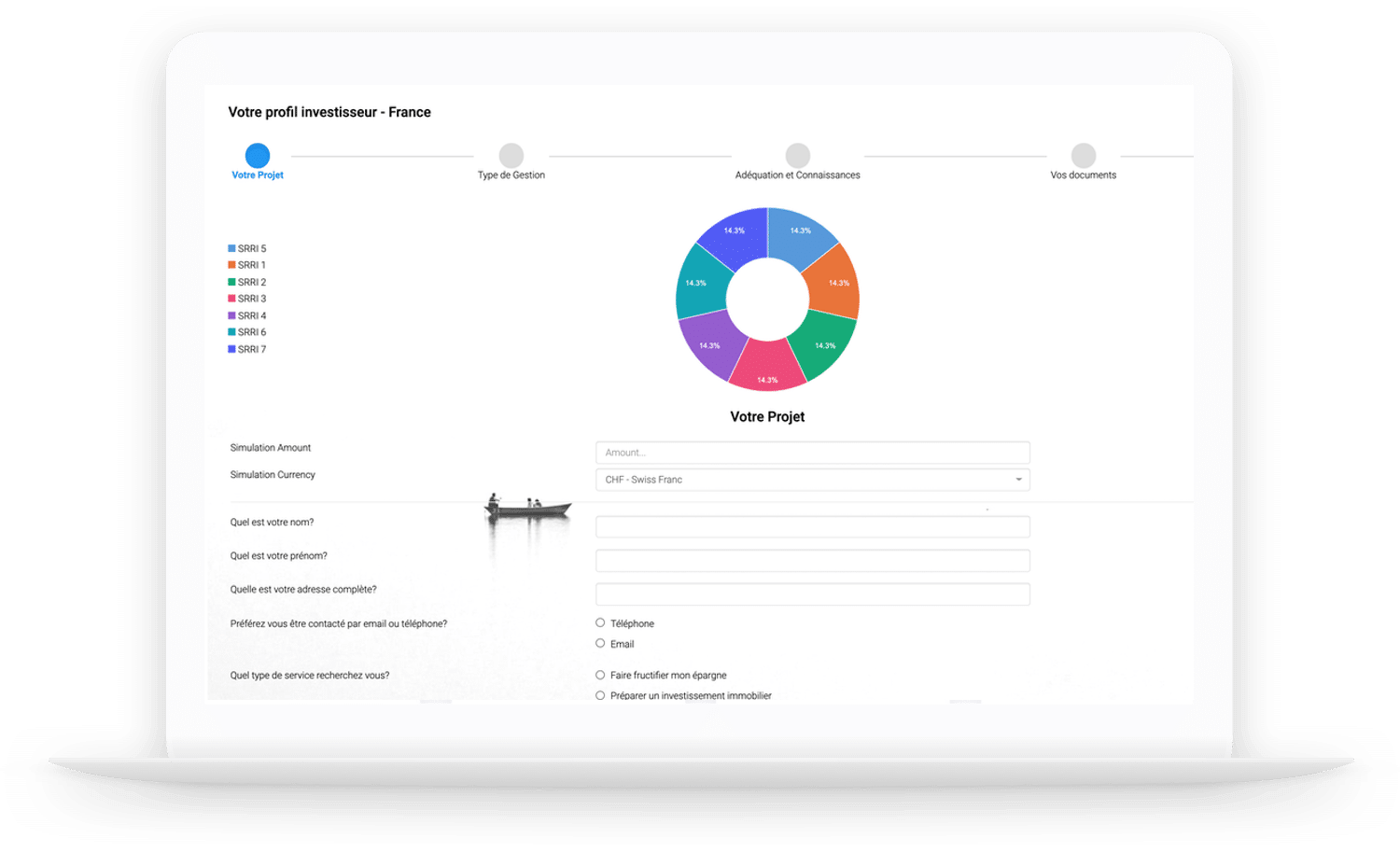 Develop your bank's technology infrastructure and establish policies to protect customer data and funds.
Once you have obtained the necessary licensing and secured an appropriate location, you can begin building your bank's technological infrastructure. Make sure that your security protocols are top-notch in order to protect customer data and funds.
Create a business plan.
Starting your own private bank can be an exciting entrepreneurial endeavor, but it requires diligent planning and good decision-making. When considering how to create a successful private bank, first and foremost a comprehensive business plan is a must-have. This plan should include how you will raise capital – such as through investments or financing – and what services you will offer to both consumers and businesses. Taking each step one at a time is the best approach; focusing on the details where you can find economies of scale, endeavoring to acquire the necessary licenses, considering locations that are ideal for those who need quick access, and working with an excellent team of advisors will all help ensure success. Together they will make it possible to launch your own profitable and desirable private banking palace in no time!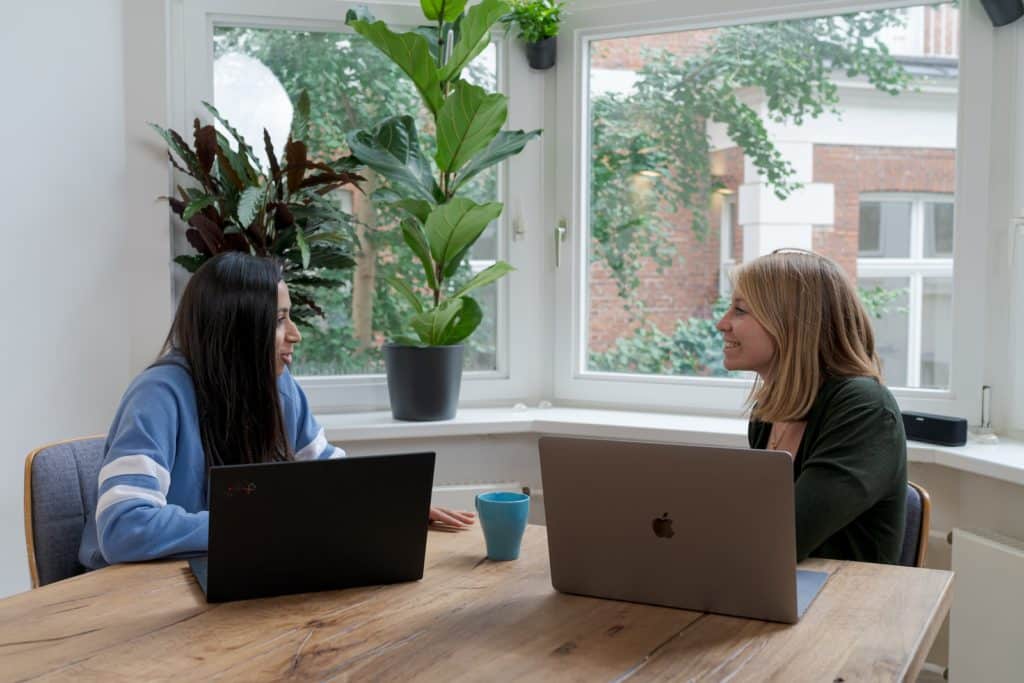 Obtain the necessary licenses and permits.
Establishing your own private bank requires many steps and actions, including obtaining necessary licenses and permits from the government. Depending on the type of government you are working with, as well as the structure of your bank, there may be various regulations in place that must be satisfied before you can gain approval. Additionally, each license and permit comes with its own set of requirements which must be met to the letter in order to ensure the smooth operation of the bank after it is established. These processes can take time, but they are ultimately essential in ensuring an operating environment that is both compliant and compliant-minded; setting yourself up for success in running a successful and profitable banking venture.
Find a suitable location for your bank.
When starting your own private bank, finding the right location is important for both safety and visibility. Think about access to public transportation, and consider foot traffic in the area. High-density areas such as downtowns or shopping malls might make it more likely that customers will find you. If a prospective location is slightly out of the way, make sure to attract customers by highlighting features that they would appreciate such as free parking or specialized services. Keep in mind that banks need to have good security measures, so check if the building has adequate surveillance and proper access control systems like access cards and biometric readers. Taking all these factors into consideration can help you identify a suitable location for your private bank.
Financial institutions are using the same KYC rules to open a bank account. One should be careful in the niche market as KYC can be difficult and costly. Wealthy individuals can be PEP. PEP is considered high-risk individuals. You need to be informed about the current laws and regulations regarding PEPs, as well as their varying interpretations around the world. I would say here a minimum balance – maybe not… but prospect quality yes. You don't want to start a new business and provide access to crooks. Lower fees and risk your bank's reputation…
Financial institutions are increasingly using an established set of Know Your Customer (KYC) rules and regulations whenever opening new accounts. However, private banks that operate in niche markets may find these KYC requirements more challenging, as their customers' financial profiles can be outside the traditional parameters. As such, it is important to carefully consider any potential customer before opening an account and make sure that both the customer's financial profile and the bank's risk management system is in line with applicable KYC regulations. By doing so, private banks can ensure a safe and compliant environment for their customers and themselves.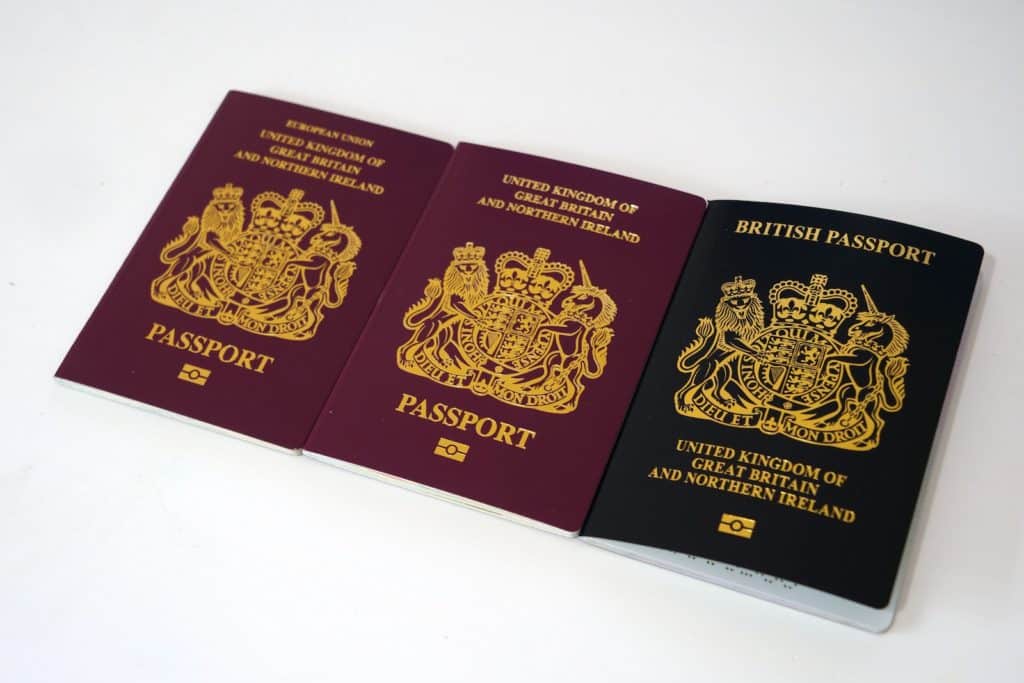 Hire qualified staff to help run your bank.
Starting your own private bank is an exciting endeavor, but it's important to make sure that you have the right people in place to ensure it runs smoothly. For most banks, this means hiring qualified staff such as tellers to handle deposits and cash withdrawals, loan officers to help manage loan applications and accounts, and customer service representatives to deal with any customer inquiries or issues. Each of these roles should be filled with knowledgeable and experienced professionals who can provide quality assistance with various aspects of operating and running a successful financial institution. With the right staff in place and a dedicated commitment to top-notch customer care, your bank can start on the right track toward success.
InvestGlass portfolio management software is built for automated wealth management. We believe that artificial intelligence is the only key to new bank profitability. We have pre-built connections to anti-money laundering software and work with established banks in Switzerland and GCC.
InvestGlass is a holistic and fully automated portfolio management software that combines multiple features to enable advisors to deliver a comprehensive wealth management experience for their clients. Our state-of-the-art AI technology allows advisors to quickly manage client portfolios, track market performance, create comparative reports, and develop strategies to maximize returns.
AI can be used to give the impression that you have a dedicated banker. Online banks typically use chat tools, AI algorithms, and virtual reality to create an immersive customer service experience.
Using the power of artificial intelligence (AI) and recently ChatGPT, you can provide your customers with a personalized banking experience that feels as if they are working with a dedicated banker. You can see below how we added ChatGPT to facilitate bankers and sales day to day sales process.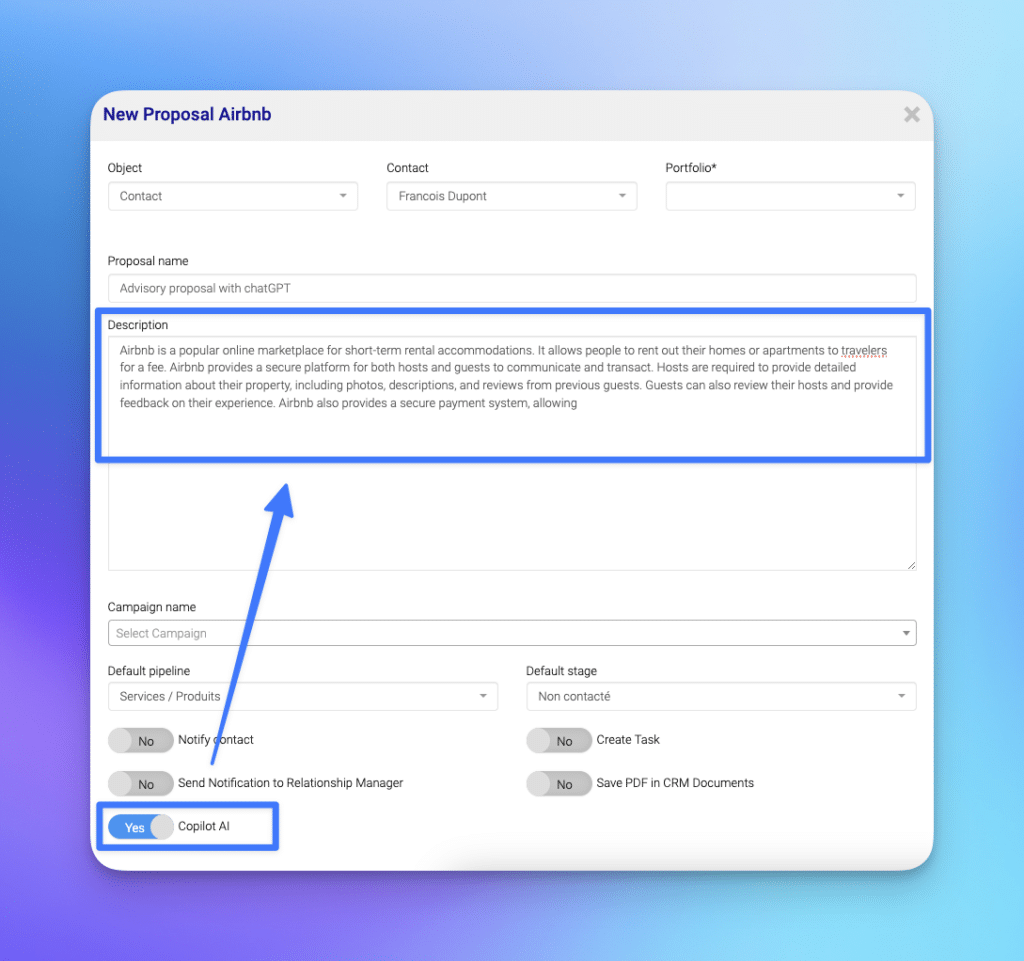 Opening bank account for online banks.
is also important to provide customers with secure and convenient ways to manage their finances. Your mobile banking app is needed if you wish to address new potential customers with low onboarding costs. A payment account or savings account can be built with InvestGlass with no coding knowledge.
In order for customers to access your banking services online, you must first offer them the opportunity to open an account with your bank. This will involve setting up the necessary infrastructure to securely process customer applications, as well as providing various features such as encrypted passwords, two-factor authentication, and other security protocols. Additionally, you'll need to ensure that users can easily view their balances, make payments and transfers, set up automatic payments, and keep track of all financial activities through an online banking platform. InvestGlass can be easily customizable for a particular community of clients. This can facilitate the efficient management of accounts and enable customers to access their funds quickly and securely.
We have been building templates for the following segments:
Islamic banks
small business banks
personal assets banks
high net worth individual bank
family office turning into new banks
group of a private banker or EAM
startup bank
life insurance policies distributor
high net worth individuals bank
employees' savings accounts structure
scalable wealth management firms
Cross-border private banking clients
wire transfers portal
mutual funds platform
real assets – investable assets portfolio
We can help you with helpful tips, but you will have to ask a lawyer to create your dossier to be sent to your local regulator. We will share with you a potential competitive advantage as we are building banks in several countries. If we believe that it could be to difficult to address a target market, we could tell you that it might be wiser to be a certified financial planner instead or a bank owner. Moving from a small bank to an established bank requires a lot of paperwork, but you have to make sure that the bank is compliant with regulators.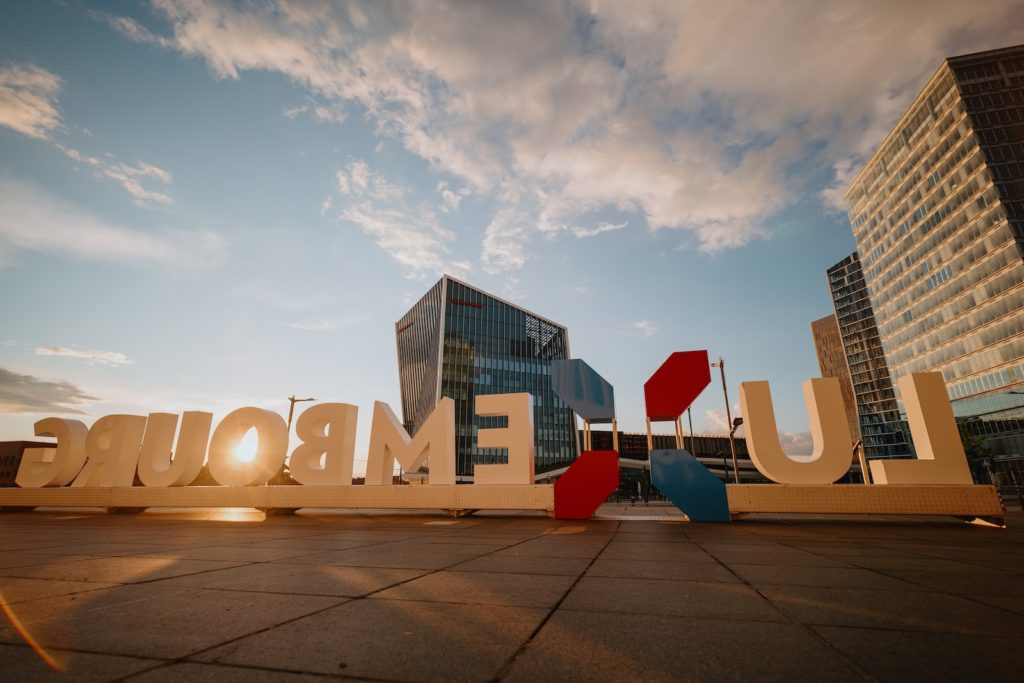 We understand that the success of a financial institution starts with its staff. InvestGlass provides tools and resources to help you find and retain qualified personnel who are passionate about investing. Owning a bank is a demanding endeavor. It requires intimate knowledge of the banking industry and regulatory structure of the financial services industry.
InvestGlass digital onboarding tool is made for online bank onboarding. It helps you get your account opened by customers, who then can start trading and investing in no time. Our onboarding process is secured, automated and compliant with all the necessary regulations. InvestGlass offers a wide range of features such as digital KYC, application forms management and fraud detection to make sure that customers have a smooth and secure onboarding experience.
Promote your bank through marketing campaigns.
Starting a private bank is an ambitious financial endeavor that requires proper planning, funding and effort to get off the ground. Marketing campaigns and word-of-mouth advertising are powerful tools to create a successful start for your private bank. Through creative promotions and well-crafted messaging, you can help capture people's attention and interest in your new venture. Additionally, utilizing the influence of existing networks of family, friends and colleagues can be a great way to help spread the word about your business's launch. Even if it requires some extra work on your part, these types of marketing tactics can be invaluable when it comes to getting your private bank noticed in an increasingly competitive financial market.
When done correctly, starting your own private bank can be a very lucrative endeavor. However, it is important to do your research and understand the regulations that you need to comply with in order to avoid any legal trouble down the road. Creating a solid business plan is also essential, as this will determine how successful your bank ultimately becomes. Once you have all of the necessary licenses and permits in place, finding a good location for your bank is key. And finally, hiring qualified staff and promoting your bank through marketing campaigns are both important pieces of the puzzle. If you're looking for the best tool to help you start your private bank, look no further than InvestGlass! The world of "dedicated private banker" is possible thanks to AI. Let us show you how!