InvestGlass
CRM for Mortgage Loan Officers & Brokers
MAXIMIZE YOUR EFFICIENCY WITH INVESTGLASS. MANAGE LOAN PORTFOLIOS, CONVERT NEW CUSTOMER FASTER, RETAIN CUSTOMER DATA.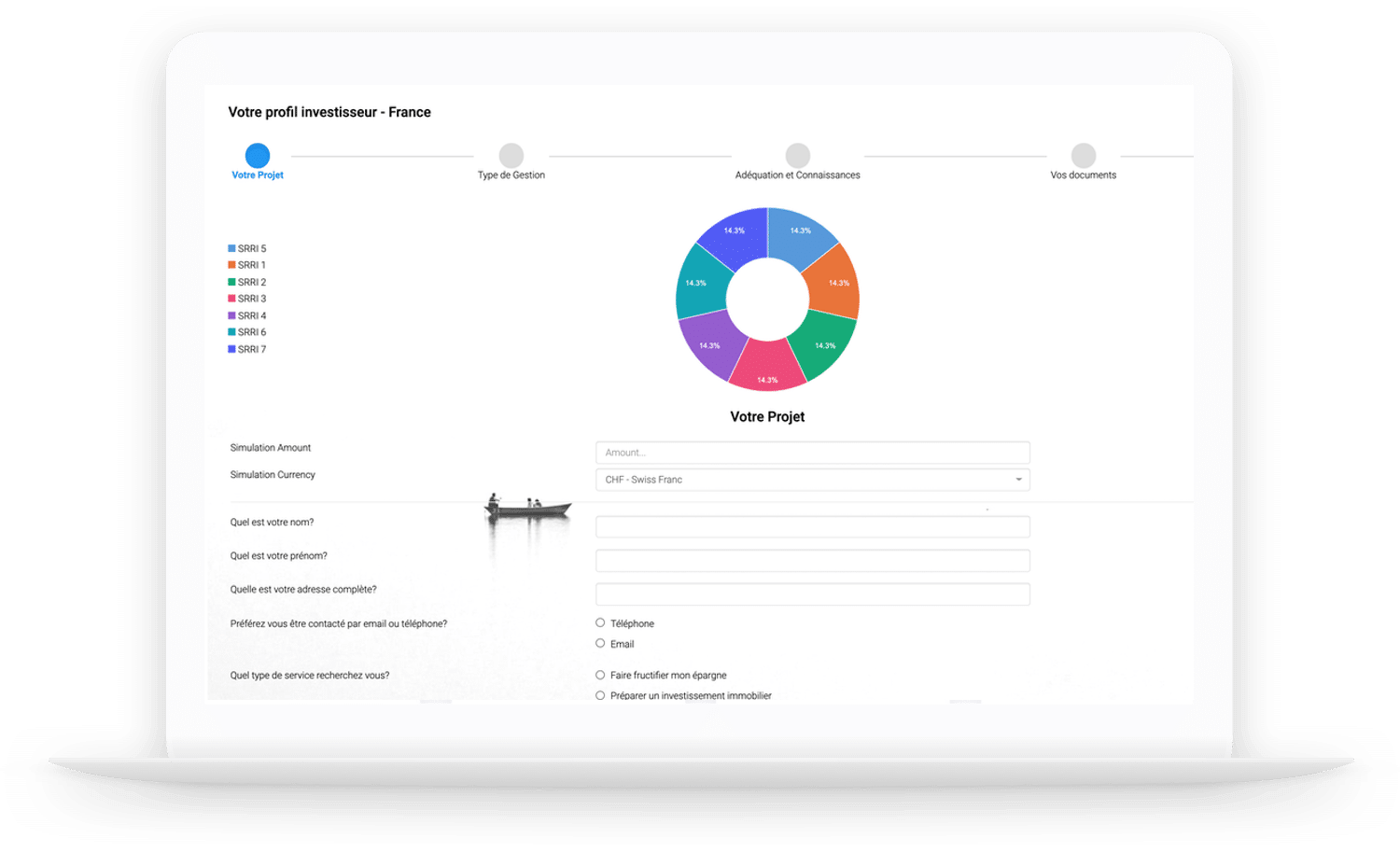 Mortgage loan officers work hard for the money, and so should their CRM. It's a tough job to find that perfect system with all the bells and whistles at an affordable price. Luckily, we've got your back with our own mortgage lead management software – InvestGlass Lead Manager! InvestGlass is easy to use, provides you everything you need in one place, and won't break your bank account. 
Connect your mortgage broker CRM software to InvestGlass
The challenge for a mortgage loan officer is finding the perfect CRM software – affordable, user-friendly, and with all the right features.
Luckily for you, we've got your back! We offer a mortgage lead management system that ticks all those boxes. InvestGlass offers lead capture tools to capture new customers. Forms can capture loan process, real estate bid, referral partner marketing information.
Digital onboarding is easy to create and does not require programming. You can connect the digital solution to the digital signature solution such as Connective and Sysmosoft.
The lending process and mortgage process are easily integrated into InvestGlass mortgage CRM. Mortgage brokers, reals estate agents, will work easily with collaborative tools collecting all mortgage loans and key information for the mortgage business.
All operations are stored in the mortgage CRM and organized with workflows and sales force automation will ensure that the loan process is respected.
Inside the CRM, the mortgage officer will loan reports – in form of contact reports and attachments will be stored in our Swiss Cloud document management solution. Your loan document management can also be recorded on your premises. InvestGlass CRM software offers both cloud-based and on-premise.
The mortgage industry needs perfect marketing tools
InvestGlass is not only a mortgage CRM, it's also a powerful email marketing tool that individualizes marketing campaigns based on customer relationship history. This is what we call automated marketing. Automated marketing is needed because the mortgage industry is not an easy one to work in.
Renewed marketing campaigns are needed because the traditional ways of advertising do not always work as well, and instead need a more personalized approach.
The individualized marketing will be based on recent customer relationship history with renewals at stake – it will be smarter than naive mass-market Based on the mortgage process or stage pipeline ( customer lifecycle) your customers will receive different messages. InvestGlass campaign managers tracks who opened your email which reducing marketing efforts to A B e mail marketing strategies that works!
InvestGlass mortgage CRM can connect to existing legacy systems thanks to an API or via a flat-file upload. Integrated compliance modules are enabled with InvestGlass App an Iframe system.
Are you ready to test #1 marketing automation tool and boost your revenues?
Get in touch, or create an account