CRM for Mortage Loan Officers
InvestGlass is an essential tool for mortgage loan officers who want to boost their sales efficiency. This platform empowers you to efficiently manage mortgage investment and sales opportunities, ensuring compliance with regulations and safeguarding the privacy of your customers' data. Simplify Your Workflow
From Start to End
Mortgage loan officers, meet the first Swiss CRM designed to handle your digital onboarding, life cycle management, portfolio management, and marketing campaigns all in one place. It's the ultimate solution for streamlining your workflow and boosting your productivity, so you can focus on closing more loans and building lasting relationships with your clients.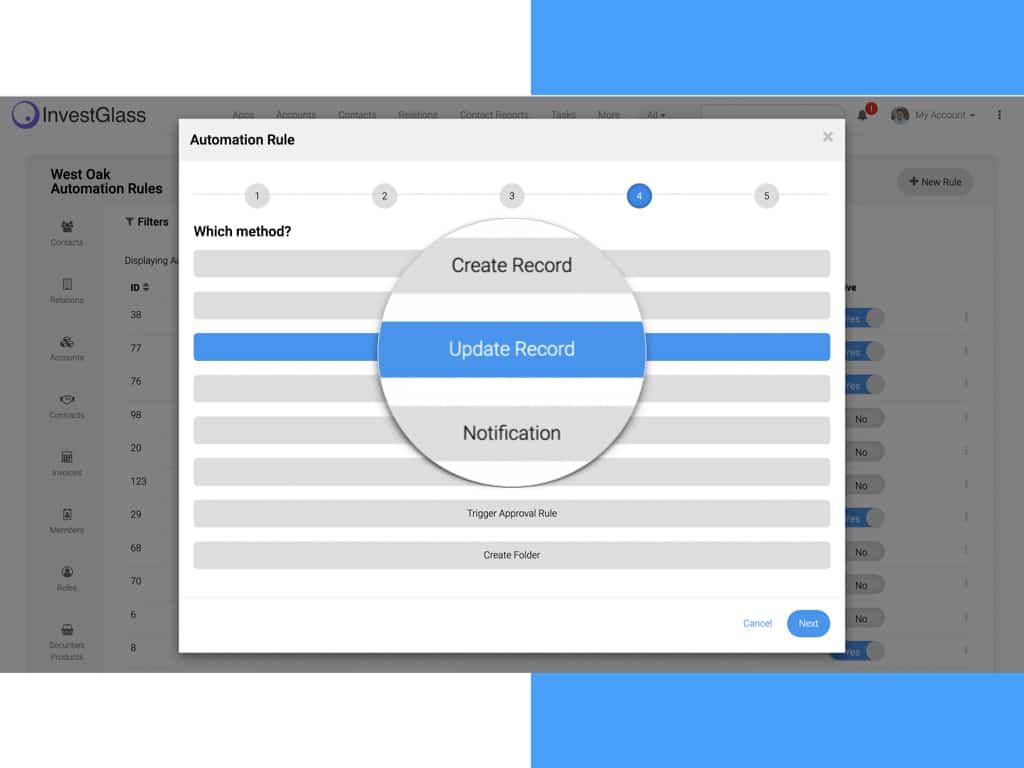 Automated workflows
Automated workflows are crucial for mortgage loan officers' success. InvestGlass offers an easy-to-use CRM that provides visibility into agent activity, automates follow-ups, and offers marketing campaigns like drip campaigns. With contact and document management at the center of our solution, our integrated sourcing offer and Swiss cloud-based platform make us the best choice for the financial services industry.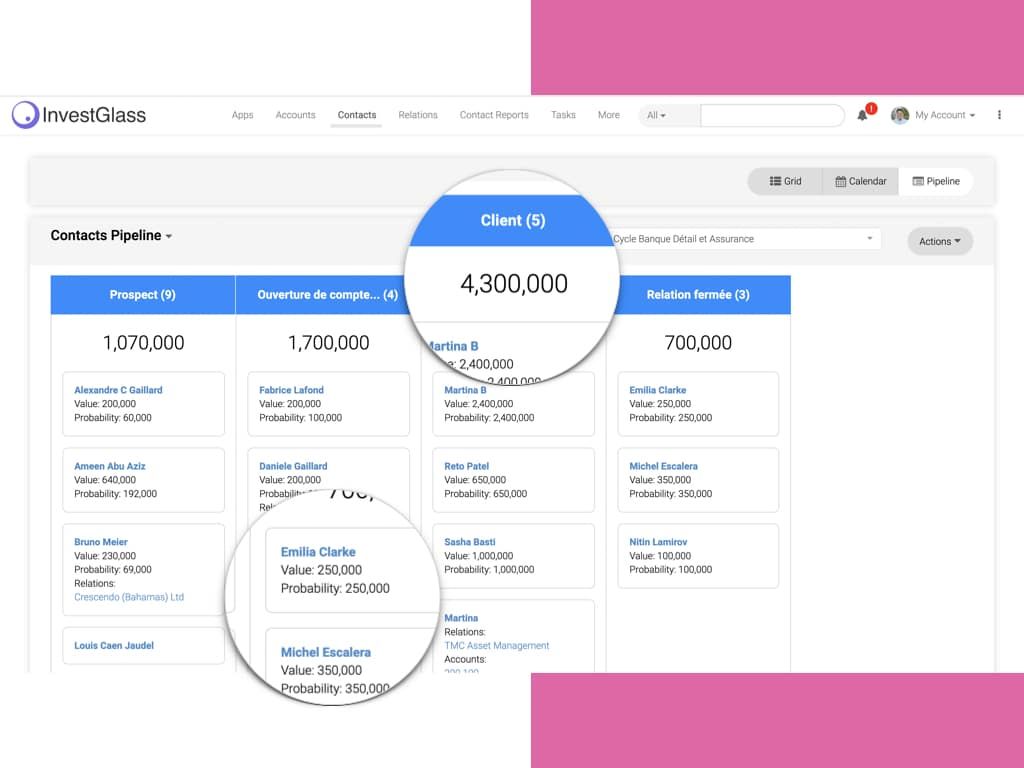 Sales pipeline and deals
For mortgage loan officers, InvestGlass provides an easy-to-use sales pipeline management tool that helps you track progress, forecast revenue, and make informed decisions about your business's growth. Our flexible pipelines are suitable for any sales process, and our reporting view allows for quick data analysis.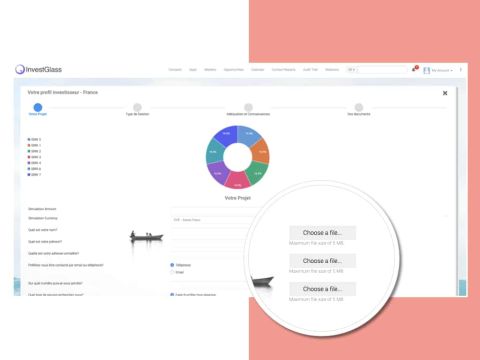 Digital onboarding
InvestGlass offers a digital onboarding feature tailored for the mortgage industry that simplifies collecting client information with risk metrics. It includes digital forms and signatures, making it easy for clients to provide necessary information quickly and easily. This valuable tool saves time and simplifies the onboarding process.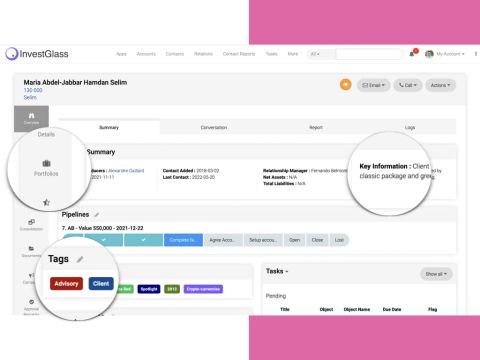 Flexible CRM
For mortgage loan officers, InvestGlass provides a flexible CRM that can be customized to your needs. Our pipeline management tool and AI advisor make it easy to manage your team and offer investment opportunities directly to clients. Trust and communication are improved, and you can overcome the challenges of the pandemic and digitalization.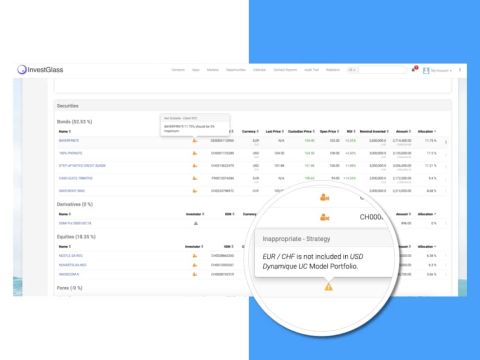 Beyond the Swiss CRM – leverage a full PMS
InvestGlass offers mortgage loan officers a full PMS with the necessary features to manage portfolios, retain customer data, and assess performance against peers. It's ready to be connected to your banks and brokers' sources.
Sales software to help you grow
Turnkey hosting in Switzerland or in your local server

Built-in template for loan officers

Help you close deals faster

Respect regulatory frameworks

Automate sales tasks

Support your customer communication

Create customized sales reports