How To Build An Employee Portal
In this article, you will find all the best lessons we learned about building employee portals. Would your company be a small or large size, you will always find with InvestGlass the best way to collect the top and share content with your employees You will appreciate that InvestGlass embeds a customizable onboarding process form builder.
An employee portal is made for all the members of your team to access the information they need inside or outside the office. InvestGlass is a great platform for sharing the top content and organizing it in a simple way without losing any of its quality.
When employees will start working for your company they will share with you their personal data including ID Card. The employee portal it's a great way to stay up-to-date on company events, happenings important information, and much more. We will describe the different steps used to engage your employees in a digital platform. Even for small businesses, the client portal will be helpful to collect relevant content.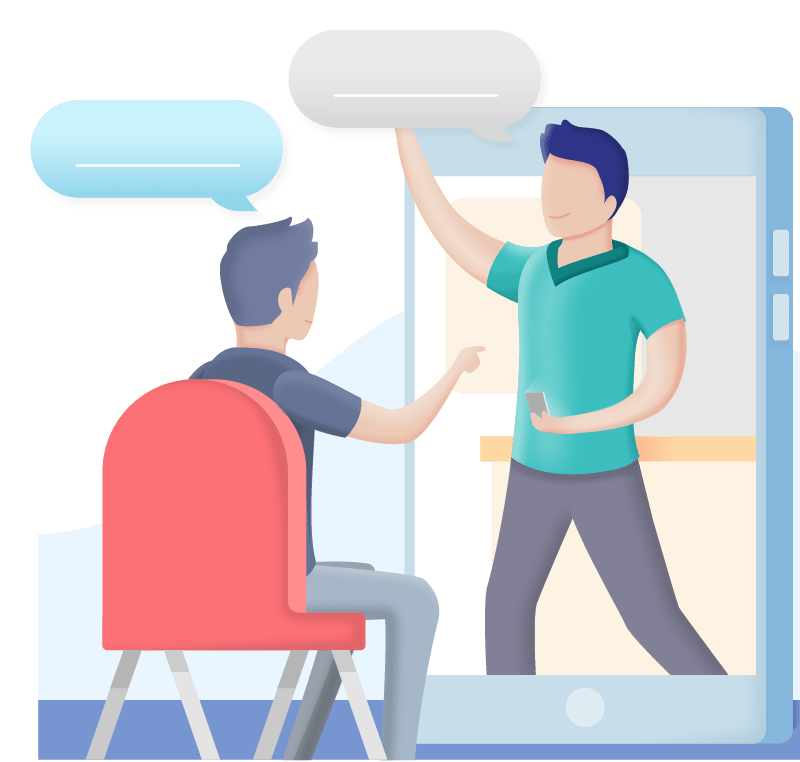 How To Build An Employee Portals?
1. Identify the purpose of your company's employee portal.
All companies should understand clearly what an employee portal can do for them. Here we will showcase some goals our clients are looking to achieve there in their employee portal:
To modernize operational activities such as data collection with digital forms.
Invite teams to collaborate securely with common share files
Encourage social activities such as charity and increase social engagement with campaigns
Centralize in few seconds enterprise-to-employee communication
The platform is used to collect tasks and make sure your employees will understand the company goals. As the platform is fully modular you will have multiple collaboration options. Anyone in the company can pilot the portal and no IT skills are needed to customize your employee portal. This means that anyone in the HR department will be able to customize the portal to collect documents and build in value centric workplace.
The portal is also connected to the CRM as well as desk automation. Task automation and approval process will facilitate the HR department's day-to-day job as well as travel request pulling.
2. Define your requirements.
A company is a one-team job, therefore, it is important to collect all the information in one place. An employee portal is a fantastic way to bring all users into the same technology.
The portal is in a way a social engagement tool so it is important that you pull in all the information in indemnifying employees' needs and preferred features. On special occasions like Christmas, you might find it useful to push company events in priority.
3. Determine the employee portal design.
The portal is fully customizable so you can bring into the portal your own logo, colour and verbiage. It's important to extend your company branding to the portal. The portal is part of your brand identity. You can manage modularity based on tag and team groups. Creating a simple intranet is extremely easy. The portal can be embedded inside your website.
There are several crucial design aspects InvestGlass team recommends for optimal success:
Segment your portal in team groups, such as by line of business, and workgroup.
Showcase document management, event management, corporate fairs, creating communities, social connections, internal job postings, company policies and procedures, workflows, corporate responsibility offerings, new products, and more.
Include chat rooms
Show videos with company culture
Your employee portal should have HR information on the site such as company policies, corporate rules, and business expectations. Therefore the portal should also reduce phone calls and emails to the HR department. New employees will enjoy finding all information into an online portal and not a thick pack of paper.
Your portal should also be visually beautiful and engaging. As a digital workspace for your employees, it should joyful and show company news.
With InvestGlass files and folder recording, documents will be tagged a distributed based on their importance. You will keep all documents properly tagged and structured into a safe employee portal software.
We advise you to encourage your employees to fill out personal profiles so other employees with InvestGlass FORM.
4. Assign employees to appropriate roles.
InvestGlass portal is offering a sophisticated "who sees what" system. This means that the human resources departments will be able to track which information is visible from which department or employee. This feature could be a nice to haves for a small company but a must haves for large organisation.
5. Should you search the market for a suitable solution or build it in-house document management?
Medium and large-size companies love to be engaged in ambitious project management. Building the best employee portal is not something you will create out of the blur. With the portal that we are offering at InvestGlass, it is extremely easy to create your own customised experience. And you will find that it's actually easier to purchase a solution that you will motivate them to build it from scratch.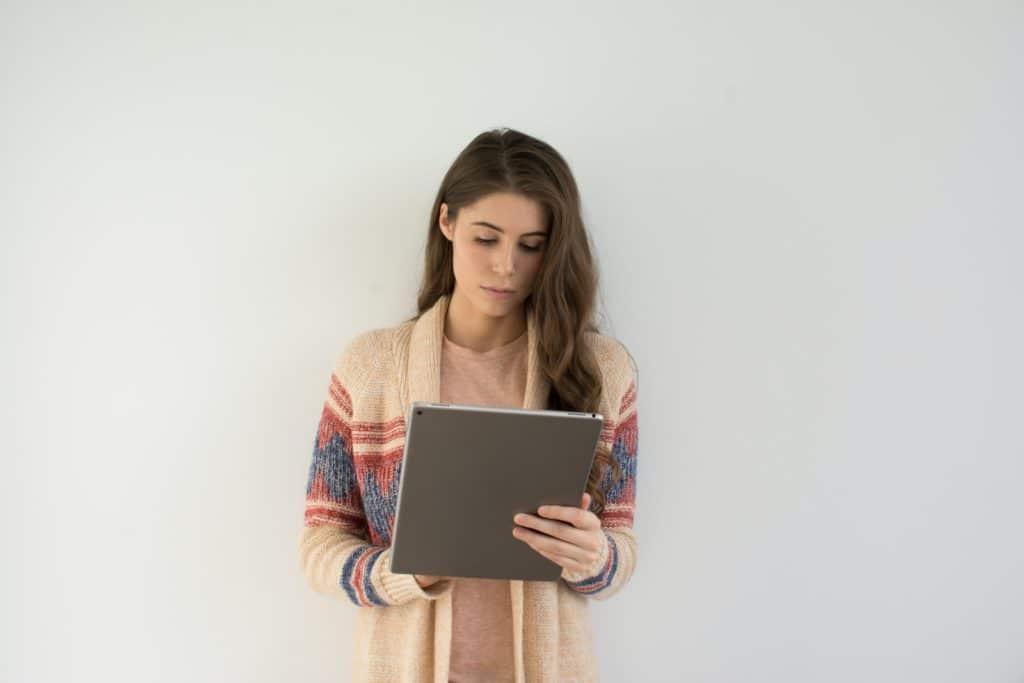 5 Employee Portal Features To Look For
1. Search
Your portal should be user-friendly so try to limit the content as you wanna a portal that will be employee self-service ready. You have to encourage employees to go and find information by themselves. Employees have to find the information they need in less than two clicks.
2. Blog
The blog is a great way to share content but some employees could prefer videos. We suggested to several clients to use Videoask to share great content in an interactive way.
3. Helpdesk
Employees can have technical issues and questions which need to be answered quickly. The HR and IT departments can implement a ticketing system within the employee portal to give employees a place to seek technical help.
4. Mobility
The portal is fully compatible with tablets and smartphones. Your employee portal is suitable for mobile use as an app. Business is on the go so your event boards will be visible on your teams' smartphones.
5. Gamification
Gamification in the company aims to bring some healthy competition and fun into the workplace. It is a good way to keep employees fully engaged with their work. You can add some features such as quizzes, surveys, and voting polls to make the portal more interactive.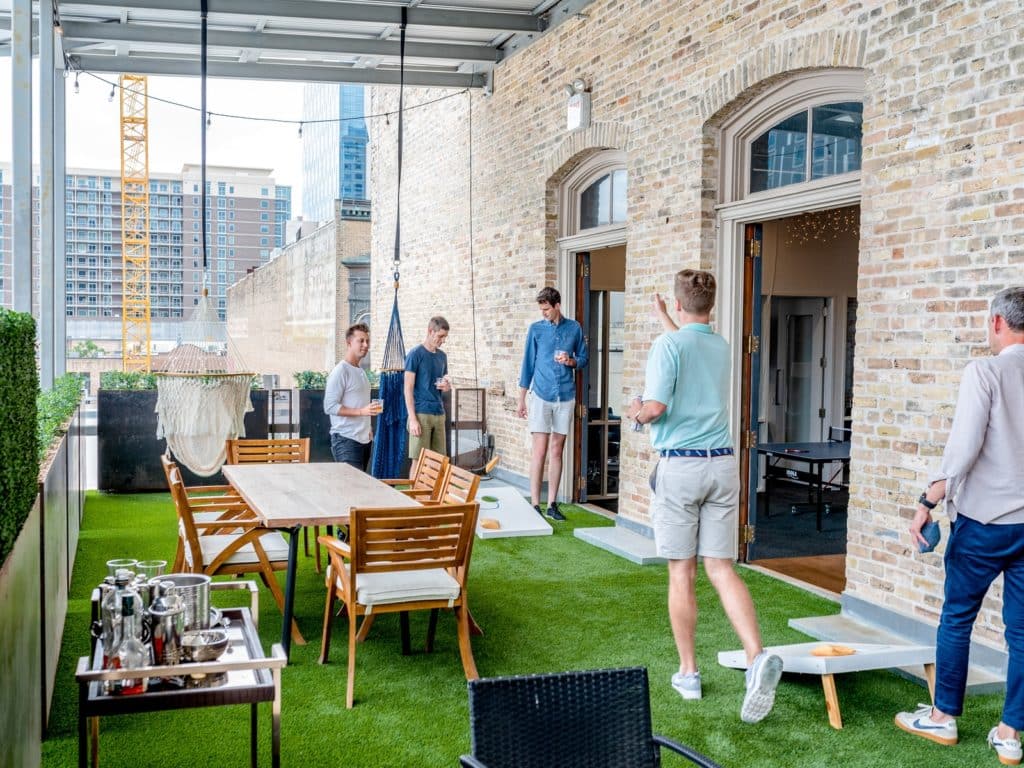 5 Tips To Optimize Your Company Employee Portal
1. Include a frequently asked question area.
FAQ are essential for any company employee portal as it helps to reduce the number of calls and emails to HR. By creating an FAQ section, you create a space where employees can go to find answers without having to contact support. Another great way to optimize your employee portal is by finding out what features or content.
Answering these questions takes up precious time from HR personnel and coworkers who should be concentrating on their own jobs. One way to make it easy for employees to access resources and information is by automating tasks and processes within the employee portal itself. For example, you can use an applicant tracking system to track job applications.
2. Organise the portal.
Keep it stupid simple. It's better to show less information than to overwhelm employees with tons of information. You can organize the portal by department or content type to keep things organized and easy to browse and navigate. One way to encourage employee engagement on your company's employee portal is by adding interactive features such as polls, surveys, and quizzes.
3. Make the portal personal.
The primary purpose is to help employees connect and stay in touch. We recommend spotlighting employee success stories, complete with pictures of and quotes from the employees. Employee success stories could be featured in several different areas of the portal, such as on the landing page or within an employees' newsfeed.
4. Ensure the portal is easy to browse.
Keep it simple, with clean interfaces. Employees should be able to fully familiarise themselves within the first few uses."
5. Promote the company's values and purpose.
You certainly heard about WHY WHAT HOW from Simon Sinek. And it's just the same for your company employee portal. You have to know WHY you're building a portal and what it is for. By promoting the company's values and purpose, not only will employees be more engaged on the portal, but they will also feel more invested in their work. Always show the company values through content, features, and design, and you will create a portal that employees are proud to be a part of.
Your search for an employee portal is already over—check out InvestGlass.
InvestGlass is your all-in-one employee portal that combines communication, event management, task management, and file sharing together to help your team reach optimal productivity levels.
You will find all the tools you need to build a powerful collaboration portal. The portal is hosted in Switzerland or in your own service – premise. Most companies will go with the Swiss cloud but you can decide to host it on your servers if your hr policies are more protective.
InvestGlass technology is fully customizable to suit a variety of needs.
With InvestGlass, you can:
Store and share files in a secure location, and complete their automatic version control and digital forms.
Leverage the approval process and travel request tools to reduce email exchanges
Manage and assign tasks for different members of the team, and track them
Create customized workspaces and take into account each team's projects
Name check against AML KYC database such as ONFIDO
To create a perfect productivity platform, our specialist team will help you to navigate into InvestGlass options and tools. Our team will offer several examples of intranets we built with sophisticated access policies. Get ready to harvest digital benefits. Are you ready to try the platform your HR managers will love?
assign goals, CRM for employee, employee portal, new employee onboarding portal