How to automate your travel request process with InvestGlass the Swiss CRM?
The current health crisis has shadowed doubts and limitations over many activities and set up a new normal. Travelling has been one of the most affected sectors of the economy and individuals have seen great restrictions on their movements. Besides the inability to travel due to closed borders, PCR tests and quarantines have hindered travel due to the additional travel expenses they represent and the hassle they create.
Focusing on businesses and employees, business trips have become rarer and rarer. Yet, as the world will slowly reopen, so will business travel. Management teams demand employees and team members to submit travel request forms in order to decide upon the relevance of such demand. This article will focus on explaining the travel request process and the efficiency enhancement of using automation software to digitalize the travel request approval workflow.
What is a travel request?
A travel request form for business trips is a means of record-keeping in the world of corporate travel and business travel. It prevents using emails or paper. Employees fill in the form with travel details, travel costs, travel itinerary, accommodation requirements, and the key information relevant to their trip inside InvestGlass "Travel Request" widget. This travel request form is then submitted and an approval process is launched. The people – "approvers" – set for this approvral process can then accept or reject the travel request.
How to automate travel expenses?
In most companies and institutions, expenses outside of travel are taken into account directly via an expense claim. Here with the InvestGlass travel request, you can easily collect this data in the same process.
Travel expenses are the core and focal points of travel requests. The cost center needs to assess the veracity of the expenses via extensive manual processes. This is why the submitted request for the upcoming trip needs to be as detailed as possible. Besides, travel requests are usually linked to an invoice number. This invoice explains precisely the budgeted costs to the finance department. When an invoice is produced, data entry may create a human error due to repetitive tasks. Yet, such an invoice system remains the most used workflow by employees and managers.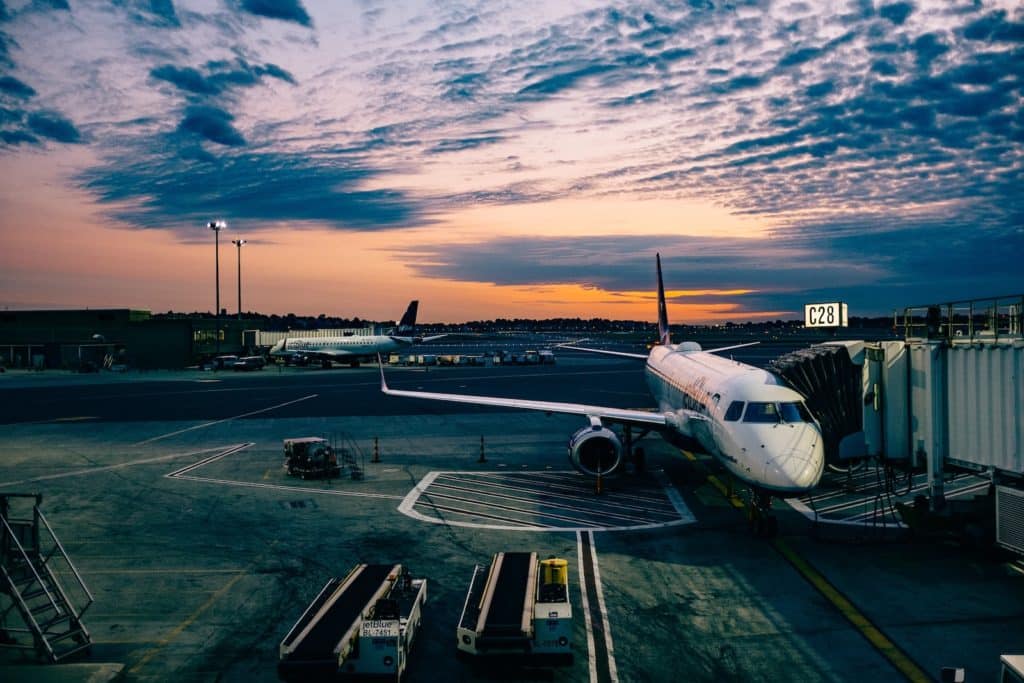 Travel are key for new sales
Who will approve the travel request?
Once the travel request form is submitted with all the necessary information required, including invoice numbers. The travel demand is assessed by the approvers. Approvers may be the person's manager, the employee in charge of travel policies, or any person decided by the company.
This approval process can include electronic signatures from the approvers and 2FA via mobile devices. Yet, this process is usually simple and demands at least 1 or 2 approvers. Once the travel request approval is granted, a data limitation is usually imposed on the person leaving.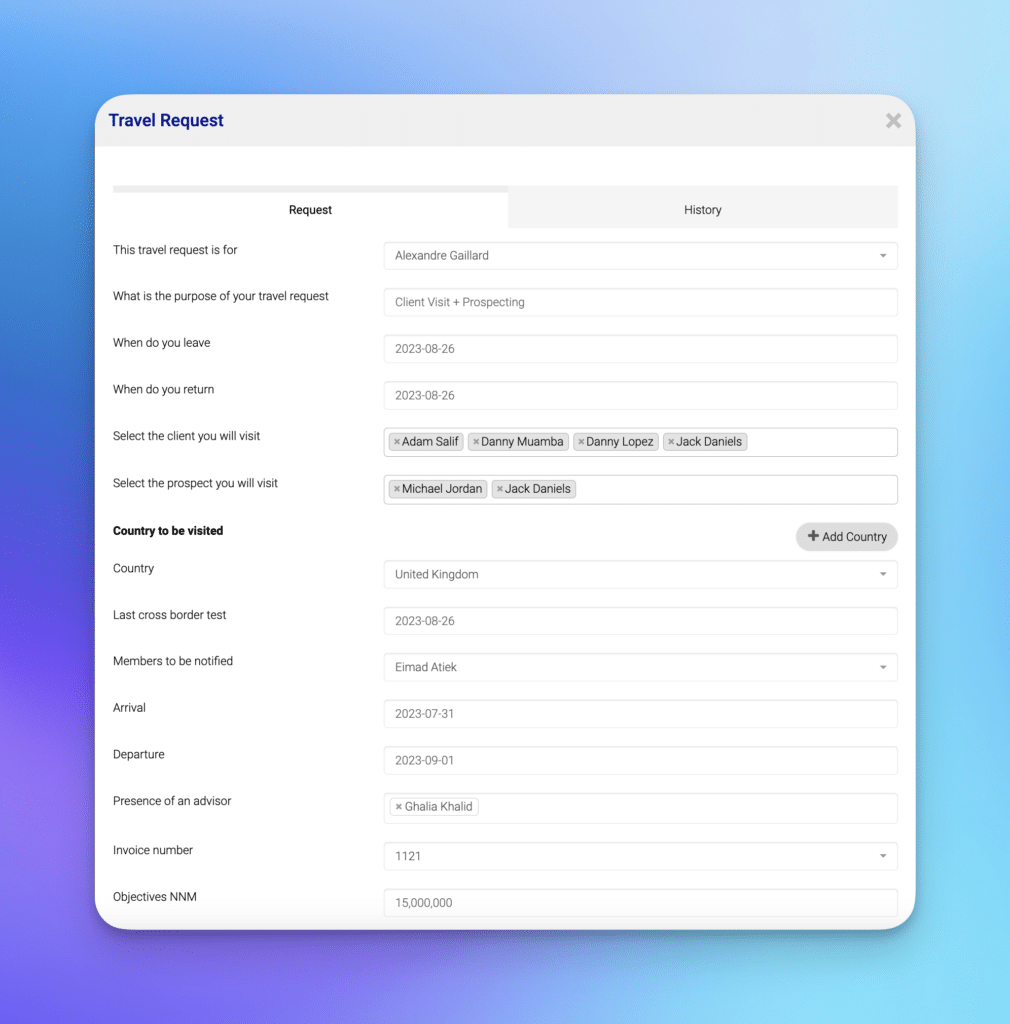 What kind of CRM restrictions will the travel request offer?
Once the project details and trip details are finalized, the start date is set, and the contacts to be visited are decided, the travel request approval process launches an automatic temporary data limitation for the duration of the trip. This automation reduces errors and avoids letting your employee have access to your data when on leave. This system is super useful for private banks, or any business looking to restrict the access to the CRM while travelling.
What would happened if you don't use a travel request system?
A lack of a proper travel request digitalization workflow poses many and various challenges:
Time management and human errors
Keep track of key information
No control over travel costs
Risk of data leakage
Poor management visibility
The combination of these challenges has a negative impact on your teams' efficiency and stress levels.
How to convince your company that automation and digitalisation is the right way to go?
In today's fast-paced business environment, streamlining operations is paramount. Leveraging digital tools not only expedites processes but also enhances accuracy by seamlessly integrating with existing systems. In fact, a significant 72% of industry leaders concur that digital tools fortify business resilience. For companies seeking an efficient, cost-effective solution, InvestGlass offers an exceptional low-code workflow automation platform tailored for travel requests. Its user-friendly interface ensures minimal training, allowing for a swift transition.
When planning a business trip, an employee merely inputs the trip's purpose, itinerary, anticipated expenses, and other pertinent details. The system astutely directs the travel request for validation to the relevant authority or authorities, contingent on the projected expenses and any pre-trip financial requests.
Beyond the immediate process, InvestGlass equips businesses with valuable insights to continually refine and expedite the approval workflow. Metrics such as average approval duration, user task completion times, and employee efficiency are readily available. This means that regardless of your company's scale, InvestGlass's travel request system is the ideal tool to ensure efficient, error-free operations.