How to build a Fintech in Saudi Arabia?
There are a lot of banks in Saudi Arabia, but not all of them have the best technology yet. In this blog post, we'll take a look at some of the best banks in Saudi Arabia and what makes them stand out from the rest. We will look at the specific services you can find in real banks and investment banking services. We'll also discuss what you should consider when choosing a bank and offer some tips for finding the right one for you and finally how to start your own with the InvestGlass solution.
1. What to consider when choosing a bank
2. How to bank in Saudi Arabia?
3. How to open a bank account in Saudi Arabia
4. Tips for banking in Saudi Arabia
4. Fintech and investment banking in Saudi Arabia
5. How to start your own investment banking, private bank, neo bank
1. What to consider when choosing a bank
When choosing a bank, you should consider factors such as the types of services offered, the cost of banking services, convenience and accessibility, customer service and satisfaction ratings, security measures in place, and available technology. Each individual's needs will vary depending on their lifestyle and financial goals.
When it comes to types of services offered, many banks in Saudi Arabia offer a comprehensive range of services such as deposits, withdrawals, loans with Islamic principles, investments and other financial products. Some banks may also offer online banking services, debit cards, mobile banking apps and more.
Cost is also an important factor to consider when choosing a bank. You should look into the fees associated with each service you plan to use, such as transaction fees and account maintenance fees. Many banks offer discounts or rewards for using their services which can help to reduce costs.
Convenience and accessibility are also important factors when choosing a bank. Make sure that the bank you choose has branches and ATMs in convenient locations, as well as a website with an easy-to-use interface. Additionally, make sure that the bank is open during times that are convenient for you and offers telephone or online banking services as needed.
Customer service is another important factor to consider when choosing a bank if you are only speaking English then make sure that the commercial bank will offer a help desk in English. Look into the customer satisfaction ratings of each bank and read reviews from past customers to get an idea of how reliable they are. Additionally, make sure that the bank offers helpful resources such as financial advisors or budgeting tools to help you with your finances.
Lastly, security is a vital factor for anyone considering opening up a bank account. Make sure that the bank you choose has strong security measures in place and uses encryption technology to protect your data. At InvestGlass we offer a tool that can be hosted on banks' servers to increase security while offering a cloud-based solution.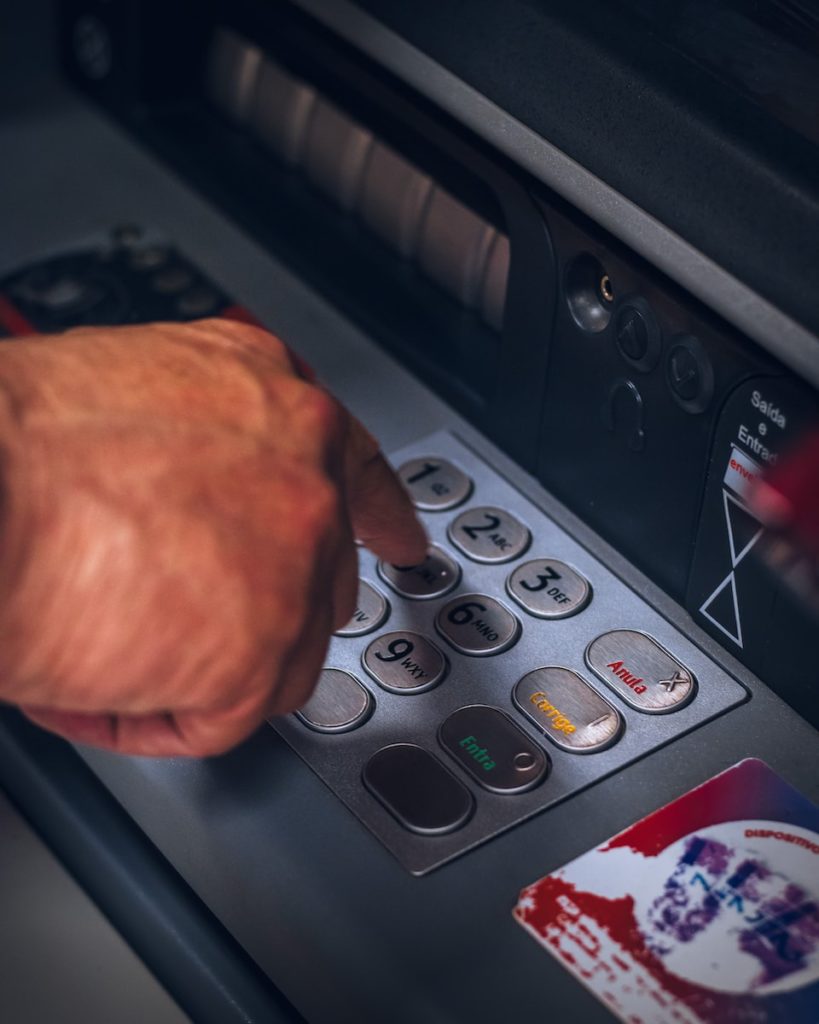 2. The best banks in Saudi Arabia
The Saudi banking system is evolving fast it consists of approximately 30 licenses. Banks are mainly located in Riyadh or Jeddah some of the most famous are :
Saudi National Bank البنك الأهلي السعودي
The Saudi British Bank (SABB) البنك السعودي البريطاني (ساب))
Saudi Investment Bank البنك السعودي للاستثمار
Banque Saudi Fransi البنك السعودي الفرنسي
Arab National Bank البنك العربي الوطني
Gulf International Bank Saudi Arabia (GIB-SA) بنك الخليج الدولي – السعودية
and also the foreign banks
The full and updated list can be seen on https://www.sama.gov.sa/en-US/LicenseEntities/Pages/LicensedBanks.aspx
You can also ask for more information from the Saudi Arabia Monetary Authority which is regulated by the Saudi Central Bank.
We believe that with banking solutions like InvestGlass, the ten largest banks will start offering private banking, neo-banking, and augmented Islamic bank services to compete against World top bank!
Islamic banking, also known as Shari'ah-compliant finance, is a type of financial system that follows the principles of Islamic law. It works in accordance with the principles of Islamic law and seeks to eliminate interest (riba). All transactions must comply with the strict codes of conduct, focusing on ethical and socially responsible investments. Products and services, mortgages, cash management, saving accounts, respect specific rules. All leading financial institutions in Saudi Arabia will offer Islamic banking services.
3. How to bank in Saudi Arabia?
Expats can open a bank account in Saudi Arabia with a work permit and a letter from their employer. Their accounts are usually made to transfer money. asset management and sometimes personal loans. It's worth doing this to avoid paying international transfer fees. Local can also open bank accounts easily.
Opening a bank account in Saudi Arabia can take a few weeks, so expatriates who have just moved to the country should plan ahead and budget for a few weeks of cash expenses. This will ensure they have enough funds to cover daily necessities while they wait for their bank accounts to be approved.
As an expatriate living in Saudi Arabia, having access to your finances is important. Withdrawing cash with an international bank card at any ATM is a convenient and quick way to get the funds that you need. Though it can be expensive, as most banks will charge up to SAR 30 for each transaction.
So what type of bank account will you open?
Current account
A current account allows you to carry out traditional banking transactions such as making deposits, withdrawing cash, and transferring money. This type of bank account is a great option for expats living in Saudi Arabia because it provides access to your funds anytime and anywhere.
Savings or deposit accounts
Savings accounts allow you to save money over any given period of time with a margin of profit on the money deposited in the account. There may often be restrictions on the number of withdrawals on the account. Savings account holders usually cannot ask for checkbooks.
Time deposit accounts
Time deposit accounts are for people who want to make their money work for them, and are able to put away substantial amounts for a period of time. They usually carry a higher profit margin than a savings account and are typically linked to a certain fixed deposit amount and a certain period of time.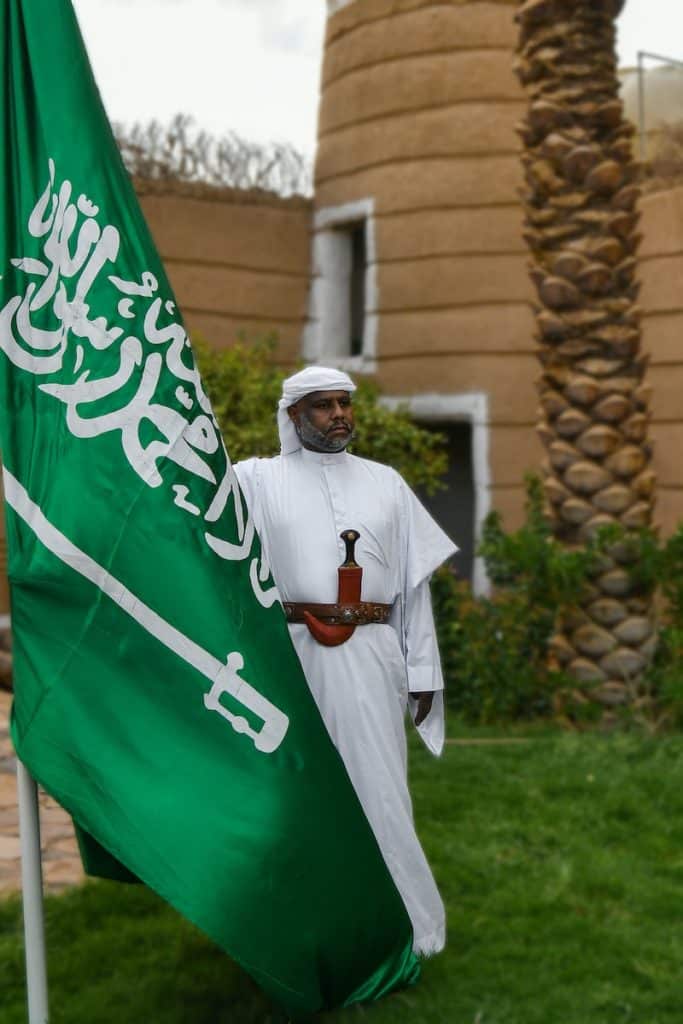 Ladies accounts
Many banks in Saudi Arabia provide exclusive and tailored banking services for women via special bank accounts designated for ladies. These special accounts are designed to meet the unique needs of women and offer a range of benefits such as additional savings bonuses, lower fees, and access to exclusive products and services.
Children's accounts
Parents can open bank accounts for their children that have some restrictions on the number of transactions possible. This can be a good way to teach children about finances.
Investment accounts
Many banks in Saudi Arabia offer investment/asset management accounts. You can open an investment account on signing an investment agreement for a fixed period of time with the bank. Such agreements cover the management of your funds with minimum assured returns and usually require a minimum investment balance.
Financial institutions accounts
If you are a broker or financial fintech you can connect to the largest financial institutions. This is particularly important of you are dealing with trade finance or looking to collect customer deposits.
4. Fintech and investment banking in Saudi Arabia
Fintech is widely developed in Saudi Arabia, with a range of tech startups and entrepreneurs bringing innovative solutions to the banking sector. Investment banking is also booming in the country, with many international banks having a presence in the Kingdom.
The kingdom is now home to 150+ active fintech, compared with 80 in 2021, and up from just 8 in 2018. The growth follows the kingdom's Fintech Strategy, launched in May, which aims to make Saudi Arabia a leading country in the field of fintech, and Riyadh a global tech hub. The fintech will focus on delivering modern services to corporate customers, mortgages, loans, foreign exchange, and other services such as wealth management.
InvestGlass is perfectly suited to adapt to regulations such as the European MIFID, Swiss LSFIN and future regulatory framework, including two sandboxes with the Saudi Arabian Monetary Authority (SAMA) and the Capital Markets Authority (CMA). InvestGlass can be connected to existing fintech solutions.
Saudi Arabia and the Fintech Ecosystem in 2022
A fintech ecosystem is a collaborative network of organizations that provide technology solutions to the financial services industry. In Saudi Arabia, this ecosystem is quickly expanding with several new players entering the market.
The kingdom's Fintech Strategy and its supportive regulatory framework have helped it become a hotbed for innovation and collaboration between startups, established companies, and investors from around the world.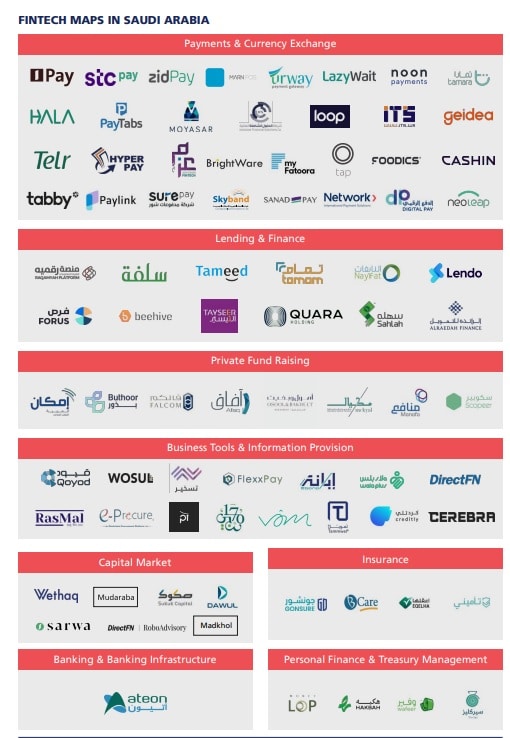 Fintechs in Saudi Arabia SOURCE: Fintech Saudi 2020-21 Annual Report
5. Build your own private bank or neo bank with InvestGlass
InvestGlass is a platform designed to offer digital solutions for the banking and wealth management sector. It was created with the purpose of offering an easy, efficient, and cost-effective way for investors, financial institutions, and banks to manage their assets.
The platform provides a comprehensive suite of applications that are tailored toward banks, financial institutions, and wealth managers. It enables users to manage their portfolios, provide investment advisory services, conduct performance analysis and reporting, and much more. InvestGlass is also integrated with various third-party applications such as exchanges and banks for easy transfer of funds and payments.
The Swiss quality platform can be hosted on servers in the Kingdom of Saudi Arabia and suite small or the largest financial institutions. The solution is robust and flexible to fit with the full range of banking projects
InvestGlass is Swiss which means that we are not under the Patriot and Cloud Act. This is particularly for business banking, wealth management, and corporate banking.
Ready for Fintech Saudi Arabia and the Middle East!
As we have seen, there are many options for starting a private bank in Saudi Arabia. Whether you choose to open an account with one of the established banks or start your own neo-bank with InvestGlass, it is important that you understand the regulations and requirements governing banking operations in Saudi Arabia. With the right knowledge and resources, setting up a successful private bank business can be made easier. Moreover, InvestGlass provides comprehensive solutions tailored specifically for financial institutions and wealth managers so they can manage their portfolios more effectively and efficiently. If you're considering opening a new venture in this country, make sure to take advantage of all these opportunities!