Breaking Boundaries with Composable Banking
InvestGlass Swiss Knife for Composable Banking
The banking industry is on the brink of a paradigm shift, driven by the emergence of composable banking. This new banking paradigm is enabling financial institutions to become more agile, customer-centric, and innovative. Breaking boundaries with composable banking, they're moving past the constraints of legacy infrastructure to create truly customer-centric ecosystems. The composable banking platform is an innovative financial service that represents the future of banking.
Composable banking is the concept of leveraging modular components of banking services to create new business models. Enabled by emerging technologies like cloud computing and artificial intelligence, this concept enables banks to seamlessly add complementary functions to their existing core systems, thereby increasing operational efficiency and enhancing the customer experience. InvestGlass tools is used by private bank, retail banks and enable merchants banks to expand with a high quality "play services". InvestGlass solution is like a Swiss knife a "composable solutions banks".
The Role of InvestGlass in Composable Banking Solutions
As financial institutions operate within the constraints of their existing technology infrastructure, the need for tools that can integrate effectively with these systems becomes clear. Enter InvestGlass, an innovative platform that enables financial institutions to enhance their core banking services.
InvestGlass is not dependent on US cloud services like Salesforce or Microsoft Dynamics. It can be hosted on banks' servers, and its automated programming interfaces (APIs) allow it to integrate with existing core banking systems. By deploying individual capabilities of InvestGlass, banks can enhance their existing services and even create entirely new capabilities.
Tools for sales with ChatGPT
InvestGlass Sales Tools offers a suite of pre-built business solutions that can help financial institutions dominate the banking game. From enabling process automation to delivering enhanced customer experiences, these tools can be seamlessly integrated into the existing core systems of banks. This enhances operational efficiency and enables banks to remain competitive.
InvestGlass Automation Tools connects to your existing technology infrastructure
For banks looking to increase operational efficiency, InvestGlass Automation Tools offer a solution. These tools enable process automation, enhancing the efficiency of human resources and overall back-office systems. They also allow financial institutions to build and deploy their own solutions, thereby enabling faster development and the creation of custom applications. InvestGlass is connectable to 5+ core banking systems which enables powerful automations.
InvestGlass Marketing Tools
The InvestGlass Marketing Tools is a suite of tools that enable banks to effectively manage their marketing efforts. With these tools, financial institutions can enhance their customer experience and woo customers with targeted marketing strategies.
InvestGlass Portfolio Management
InvestGlass Portfolio Management is a composable banking solution that provides wealth management solutions for financial institutions. By leveraging this tool, banks can create a truly customer-centric ecosystem and offer enhanced services to their clients.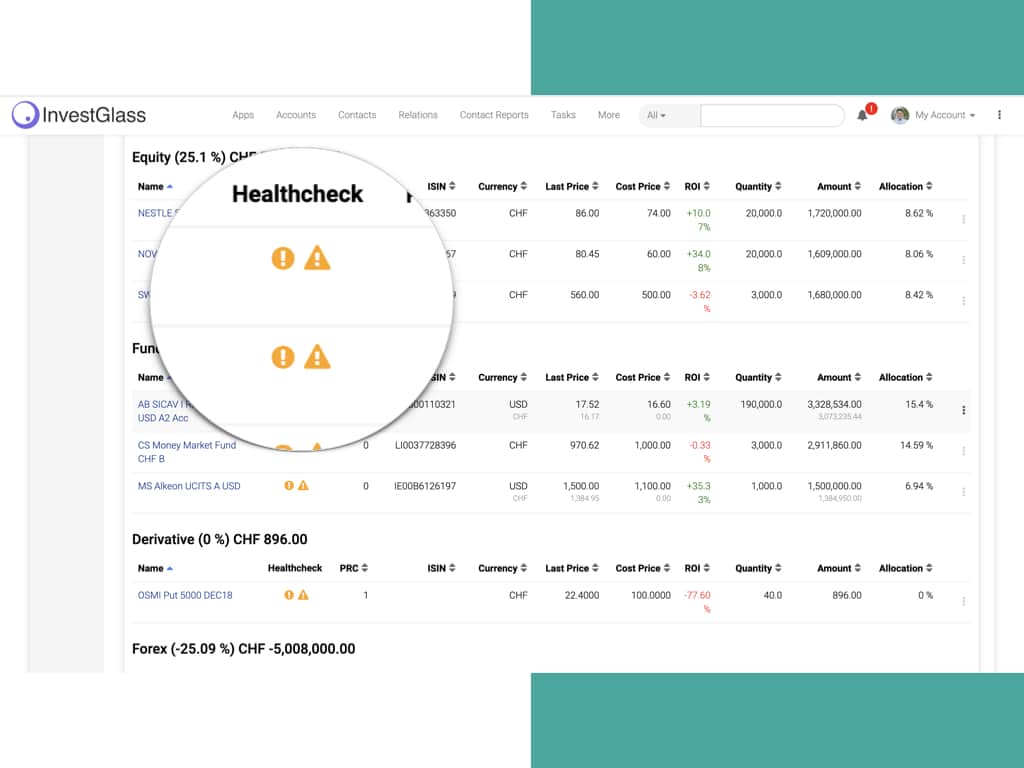 The Future of Composable Banking
The future of banking is composable. As financial institutions strive to keep up with the ever-evolving demands of their customers, the need for flexible, adaptable banking services is becoming increasingly clear. With InvestGlass' composable banking solutions, financial institutions can not only meet their current needs but also effectively plan for the future.
By enabling financial institutions to leverage modular components of their core banking services, InvestGlass is playing a crucial role in driving the future of banking. Whether it's enabling banks to effectively integrate with their existing technology infrastructure or helping them develop new services, InvestGlass is helping financial institutions adapt to the new banking paradigm.
Build Core Banking Services with the Unique Swiss Sales and Compliance Tool
As we progress further into the realm of innovative financial services, we can see that financial institutions are being enabled by cutting-edge platforms such as InvestGlass. Breaking boundaries in composable banking, InvestGlass has developed a unique Swiss Sales and Compliance Tool that is specifically designed to cater to the needs of core banking services.
The InvestGlass composable banking platform is a cloud-native technology that redefines what a core banking system can be. Instead of being bound by the limitations of a legacy core system, InvestGlass's solution providers have leveraged cloud-native technologies to develop a platform that can be customized to meet the current and future needs of any financial institution.
This innovative platform offers a suite of embedded finance services that enhance the customer experience, improve workflow management, and ultimately dictate the urgency of a financial institution's digital transformation strategy. With this platform, banks and credit unions can dominate big banks, leveraging its capabilities to woo customers with an array of new payment methods and other advanced services that consumers expect.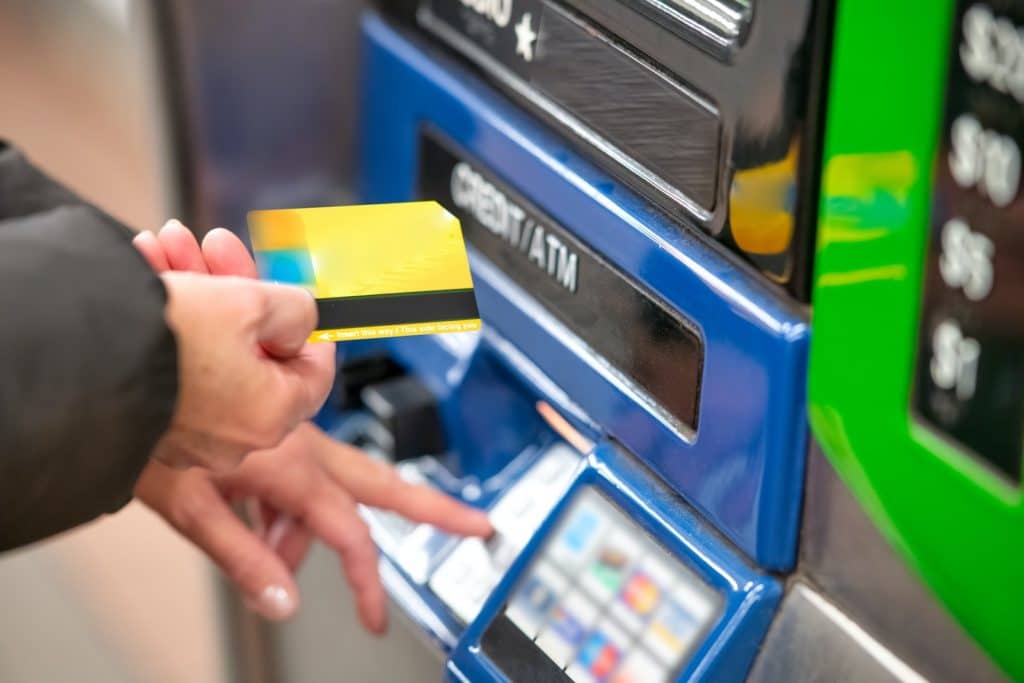 At its heart, the InvestGlass composable banking platform is a developer ecosystem. Here, developers can create custom applications that cater specifically to the unique needs of their institution. The platform enables faster development and deployment of individual capabilities, turning one bank's threat into an opportunity to learn lessons that can benefit the entire banking sector.
In the realm of composable banking activity, InvestGlass is setting new standards. By working with external partners and technology companies, it has developed a platform that serves as a play service for banks, enabling them to experiment with new business models and services.
The commercial implications of InvestGlass's platform are significant. As nimble players learn to deploy composable solutions that banks can customize to their needs, the banking industry is transforming. Consumers expect superior experiences, and institutions are under pressure to deliver. With the help of InvestGlass's composable technology, they can do just that, crafting a customer experience that is not only efficient and reliable but also innovative and personalized.
The Swiss Sales and Compliance Tool by InvestGlass is a testament to the power of composable banking platforms. It stands as an invaluable resource for financial institutions seeking to enhance their core services, meet the expectations of modern consumers, and ultimately dominate in the competitive banking landscape.
Conclusion
InvestGlass is leading the way in composable banking, helping financial institutions break away from traditional market boundaries and embrace innovative business models. With its suite of tools and solutions, InvestGlass is enabling financial institutions to enhance their core banking services, increase operational efficiency, and deliver a superior customer experience.
As the banking industry continues to evolve, financial institutions need to remain agile and adaptable. With InvestGlass, they can do just that. Breaking boundaries with composable banking, InvestGlass is setting the pace for the future of banking.