Improve Customer Experience in Banking with CRM: A Comprehensive Guide with InvestGlass CRM
The banking industry is undergoing a rapid digital transformation, fueled by changing customer expectations and emerging technologies. Today, banks and financial institutions must adapt and innovate to provide superior advisory services and enhance the customer experience. In this blog post, we'll explore how InvestGlass, a Swiss-based CRM platform, can help banks, private banks, wealth management firms, and credit unions improve customer satisfaction and streamline their operations.
1. Portfolio Management and Financial Planning with CRM
InvestGlass CRM offers a powerful suite of tools for portfolio management, financial planning, and wealth management. By integrating CRM with their existing systems, financial advisors and asset managers can gain a holistic view of their clients' investment portfolios and financial goals. This enables them to provide personalized advice and design tailored investment strategies for their clients.
2. Streamlining the Sales Process with Digital Onboarding Tools
InvestGlass CRM offers an end-to-end digital onboarding tools platform, which simplifies the process of opening complex bank accounts and onboarding new clients. By leveraging digital onboarding solutions, banks and financial institutions can provide faster and more efficient services, improving customer satisfaction and reducing operational costs.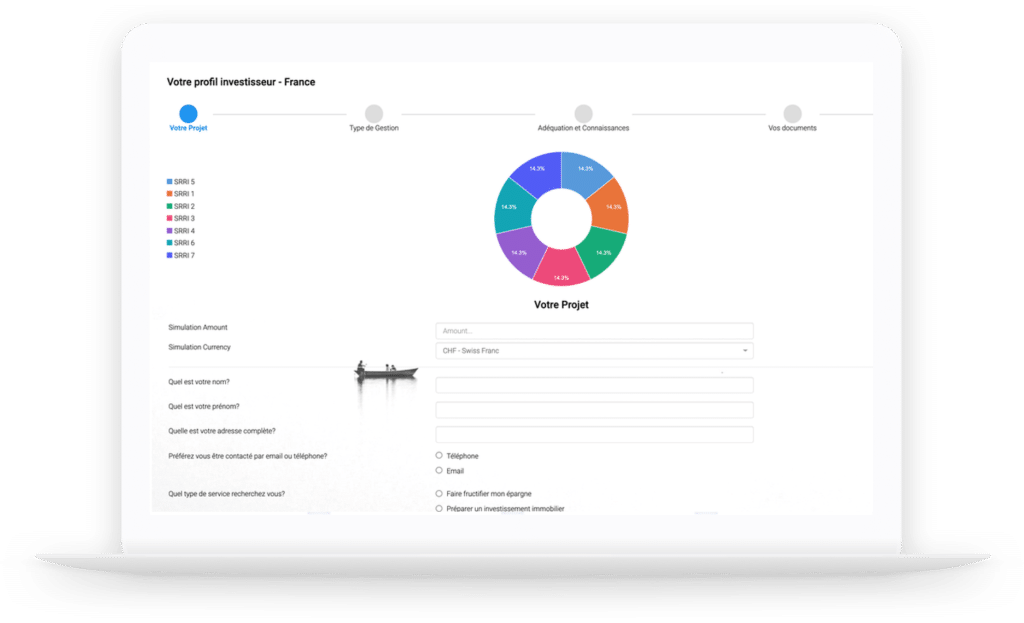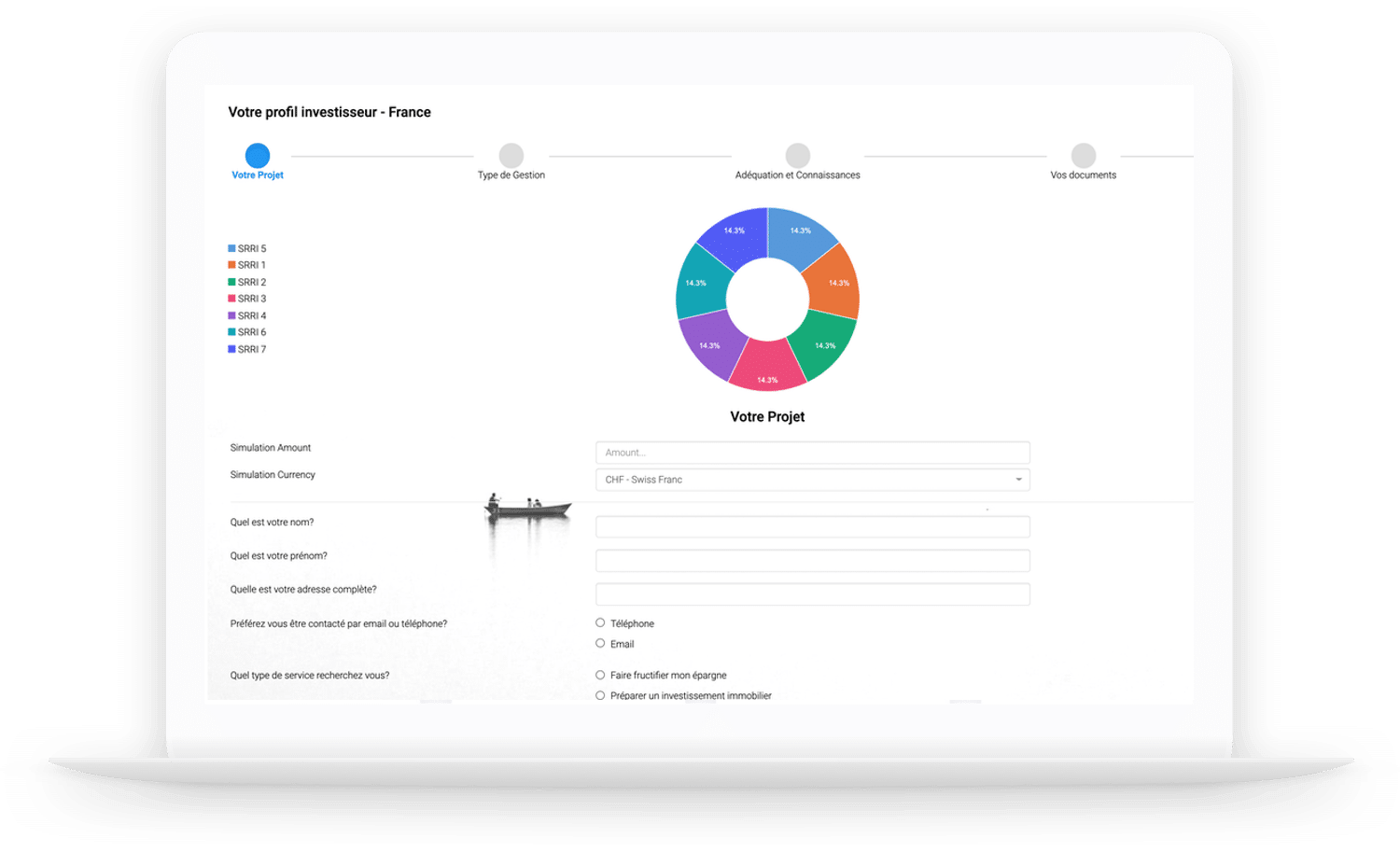 3. Enhancing Client Communication with the Client Portal
A key aspect of improving customer experience is providing clients with a seamless and intuitive digital presence. InvestGlass CRM offers a customizable client portal that allows clients to access their financial information, investment portfolios, and communicate with their advisors easily. This level of transparency and access fosters trust, brand loyalty, and improves customer satisfaction.
4. Marketing Automation for Personalized Campaigns
InvestGlass CRM enables banks and financial institutions to create targeted marketing campaigns that resonate with their clients. With marketing automation features, businesses can effectively segment their customers and send tailored content to nurture leads and build brand loyalty. This not only helps to streamline the sales pipeline but also empowers employees to focus on providing high-quality advisory services.
5. Data-driven Insights for Superior Advisory Services for any financial institutions
InvestGlass CRM provides robust data analysis tools that allow banks and financial institutions to monitor portfolio risk, track performance, and make informed decisions based on real-time data. By leveraging these insights, banks can offer their clients superior advisory services and adapt to market changes proactively.
6. Comprehensive Integration for a Cohesive Experience
InvestGlass CRM offers seamless integration with various third-party systems, enabling banks to create a cohesive experience across all their digital products and services. This helps businesses streamline their operations and save time while ensuring their clients enjoy a consistent and engaging experience.
7. Data Protection and Privacy with Swiss-based CRM for private bank
InvestGlass CRM, being a Swiss-based CRM platform, is not subject to the US Cloud Act, ensuring that customer data is protected under stringent Swiss privacy laws. This offers enhanced data protection and privacy assurances for customers and allows banks and financial institutions to operate with confidence and peace of mind.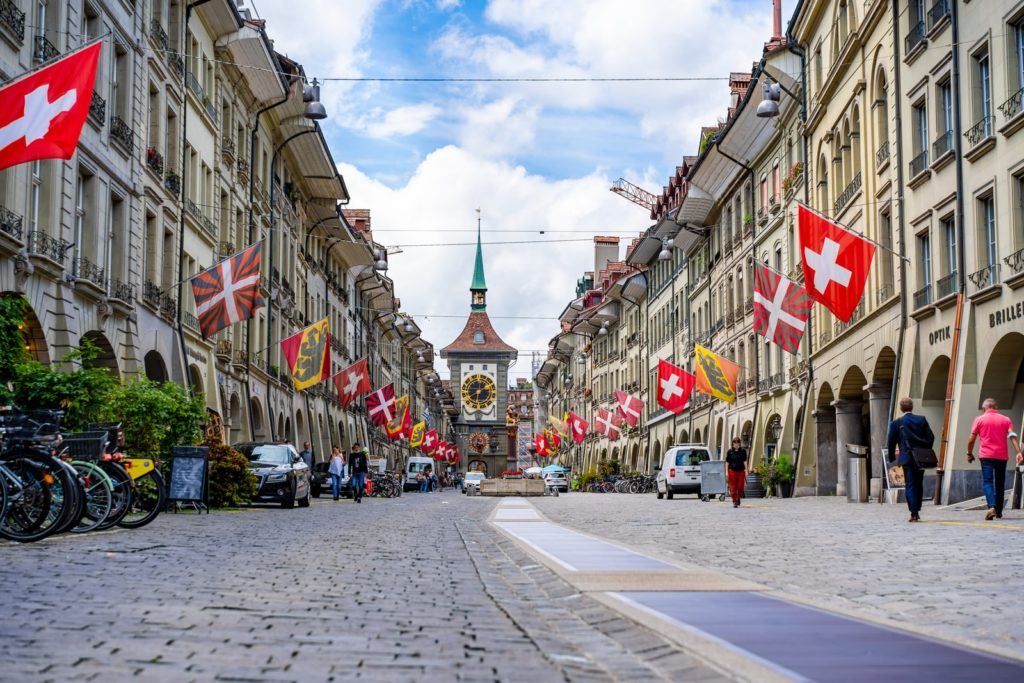 8.Why a CRM is meant to improve customer satisfaction?
Customer Relationship Management (CRM) systems are designed to improve customer satisfaction by streamlining and enhancing various aspects of the customer journey. They facilitate efficient communication, organization, and data analysis, helping businesses build strong, long-lasting relationships with their customers. Here are several reasons why CRM systems play a crucial role in improving customer satisfaction:
Centralized Customer Data: CRM systems store all customer data in one central location, making it easier for businesses to access, analyze, and utilize customer information. This allows companies to gain a comprehensive understanding of each customer, their preferences, and their past interactions with the business.
Personalized Customer Experience: By analyzing customer data, CRM systems enable businesses to segment their customers based on preferences, needs, and behaviors. This information helps businesses create targeted and personalized marketing campaigns, services, and offers, which resonate with customers and improve their overall experience.
Efficient Communication: CRM systems help businesses streamline their communication with customers by automating routine tasks, tracking interactions, and providing instant access to customer data. This allows businesses to respond to customer inquiries and requests quickly, improving response times and overall satisfaction.
Improved Customer Support: CRM systems can integrate with customer support tools, enabling businesses to track support tickets, monitor response times, and identify areas for improvement. By improving customer support processes, businesses can address customer issues promptly and effectively, leading to increased satisfaction and loyalty.
Collaborative Approach: CRM systems foster a collaborative environment by allowing different departments within a company to access and share customer data. This helps in providing a seamless experience across various touchpoints, ensuring customers receive consistent, high-quality service throughout their journey with the business.
Data-driven Decision Making: CRM systems provide businesses with valuable insights and analytics that can be used to make informed decisions, enhance business strategies, and identify opportunities for improvement. This data-driven approach allows businesses to anticipate customer needs, adapt to changing market conditions, and deliver exceptional customer experiences.
Proactive Problem Solving: CRM systems can help businesses identify potential issues before they escalate, allowing them to address concerns proactively and maintain customer satisfaction. By analyzing customer feedback and tracking performance metrics, businesses can quickly spot trends, resolve problems, and implement improvements.
In summary, CRM systems are designed to improve customer satisfaction by providing businesses with the tools they need to manage customer relationships effectively. By centralizing customer data, enabling personalized experiences, streamlining communication, and fostering a collaborative approach, CRM systems help businesses build strong, long-lasting relationships with their customers, ultimately leading to improved customer satisfaction and loyalty.
InvestGlass CRM is a comprehensive solution that enables banks and financial institutions to improve customer experience and streamline their operations. By adopting InvestGlass CRM, banks can provide their clients with superior advisory services, personalized marketing campaigns, and a seamless digital experience, driving customer satisfaction and business success.