How to Automate Expense Reimbursement?
Automating expense reimbursement is a boon for employees and employers alike. It reduces the administrative hassles involved in the process and ensures a smooth and timely payment. InvestGlass, a renowned platform in the financial realm, offers tools that simplify this process even further.
What is an example of expense reimbursement?
Expense reimbursement is the process where employees request reimbursement for money they've spent on behalf of the company. For instance, an employee might purchase office supplies for a project. Afterward, the employee submits a reimbursement form detailing the purchase and attaches the receipt. Once approved, the company then reimburses the money spent.
What expenses can a company reimburse?
Most businesses have a set company policy on which business expenses are eligible for reimbursement. Common categories include:
Travel Expenses: Including accommodation, food, and transportation, taxes.
Office Supplies: Items purchased for office work, such as stationery.
Professional Services: Fees paid to third-party services for business operations.
Miscellaneous Purchases: These could be any expenditure that's business-related, and pre-approved by the employer.
Always ensure to check with your company's policies on what expenses can be reimbursed.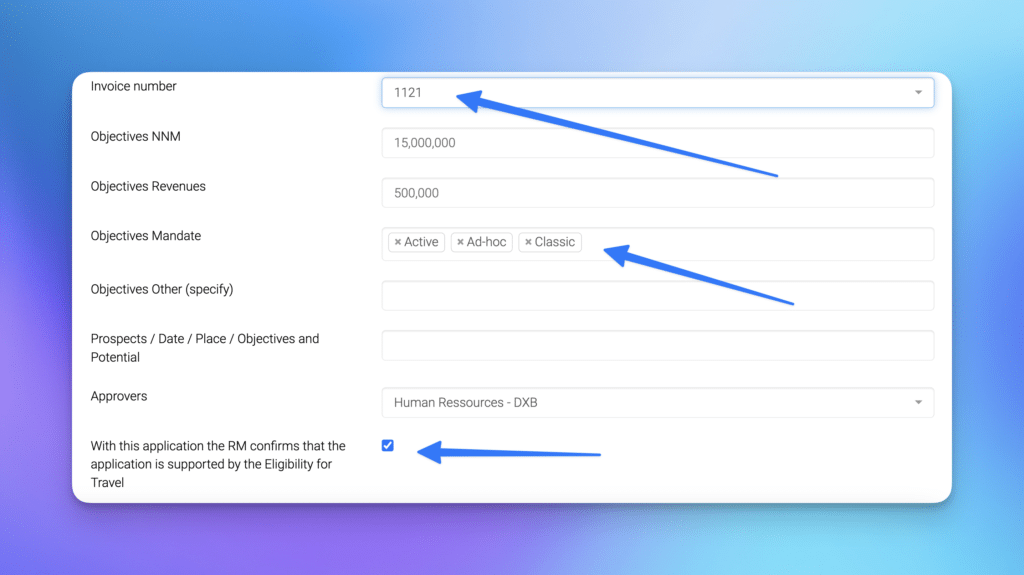 How do I claim reimbursed expenses with the InvestGlass travel request form?
With InvestGlass, the process of requesting reimbursement for travel expenses is straightforward:
Download the Expense Reimbursement Form: This is available as a free template on InvestGlass.
Fill Out the Form: Complete the form with required information like date, description of the expense, total amount spent, and distance traveled if it pertains to travel.
Attach Receipts: Always ensure to attach relevant receipts with the expense form. If a receipt is not present, write a brief note explaining why.
Submit: Once filled, submit the request form to the accounting department. You can select which department will provide an approval.
Payment: Once the accounting departments review and approve, the reimbursement payment will be processed as per the payment method opted by the employee.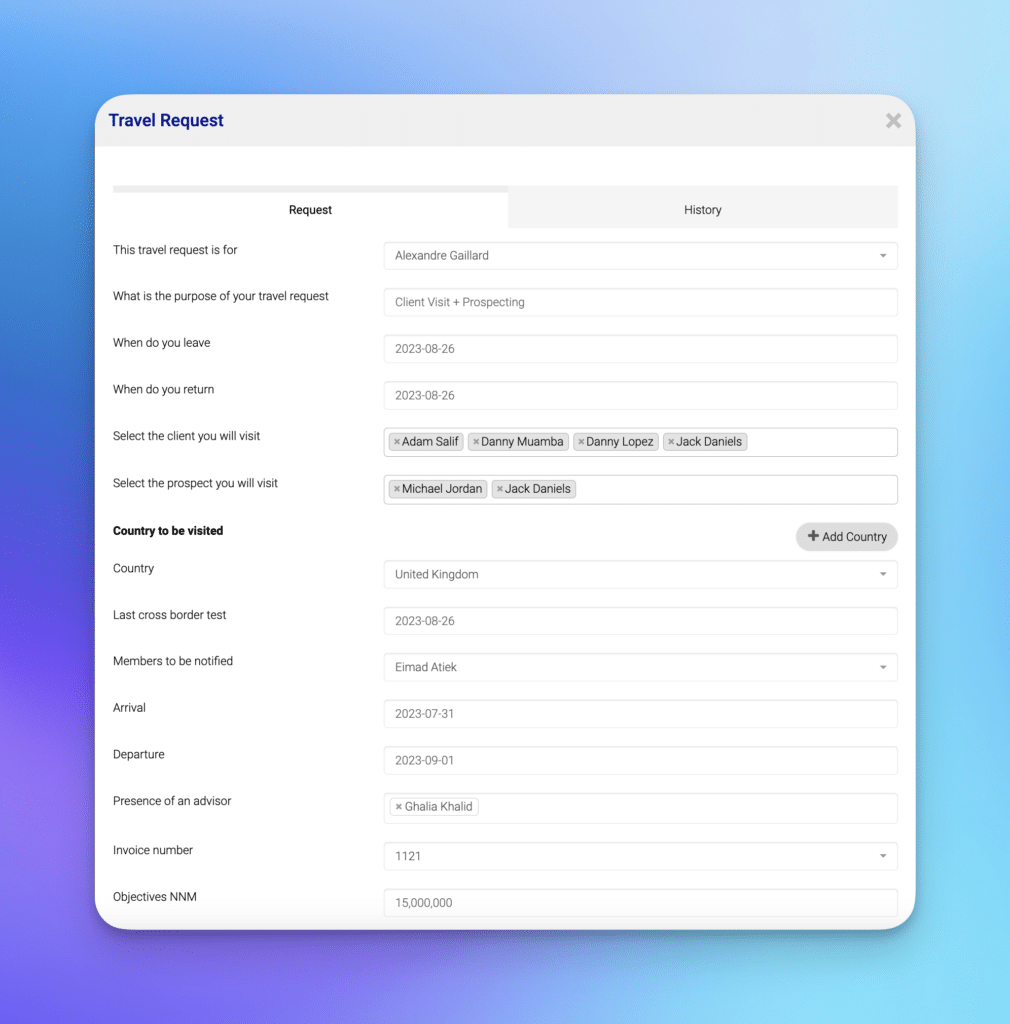 What is an approval process with InvestGlass expense management software?
Once an employee has submitted their expense reimbursement form, InvestGlass ensures a seamless approval process:
Review of the Expense Details: The accounting department reviews the submitted expense records and receipts.
Verification: The department checks if the details align with the company policy.
Approval or Rejection: Based on the evaluation, the expense is either approved for payment or rejected. If rejected, feedback is provided for clarity.
Payment: For approved expenses, the payment is processed, and the employee is notified.
The approval process system is built for any company but it has been built originally for banks. Reimbursement forms can be connected to a partial visibility scope of the CRM during the trip. Like this bankers will only find authorised records during their trip! Only approved documents, reports, and records can be seen during the trip. Of course, they can create new records prospects. Below we can see that only three contacts can be seen in the CRM during the travel.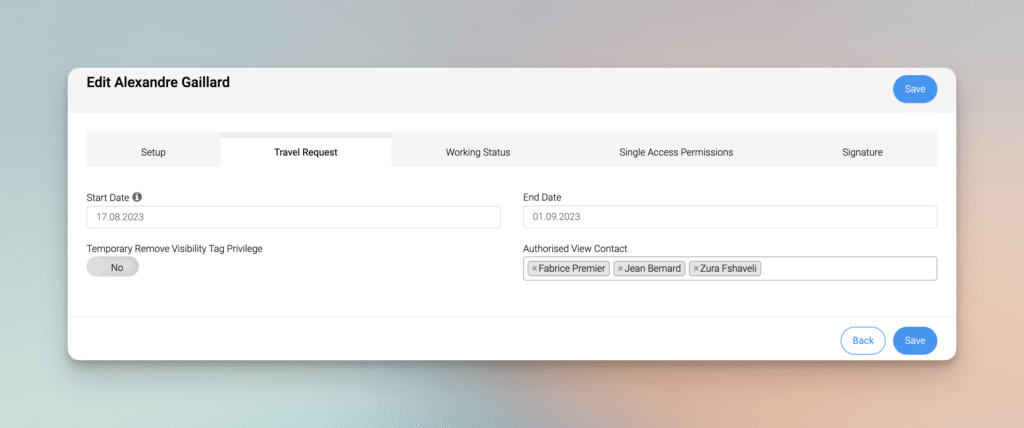 How much does InvestGlass expense management software cost?
InvestGlass offers its expense management software in various packages to cater to different business needs and starts at EUR 199 or CHF 199 per month. While there's a basic free format, advanced features might come at an added cost. It's recommended to visit InvestGlass's official site for detailed pricing or contact their sales department.
In conclusion fast expense reimbursement form works with a clear approval process
Automating expense reimbursements with InvestGlass makes the entire process hassle-free. From downloading the expense reimbursement form template to submitting the form, every step is designed to be user-friendly. Employers benefit from having a streamlined process in place, and employees can confidently spend on business expenses, knowing they'll be promptly reimbursed.