5 Surefire Ways to Capture Email Leads in 2023: Strategies for the Digital Age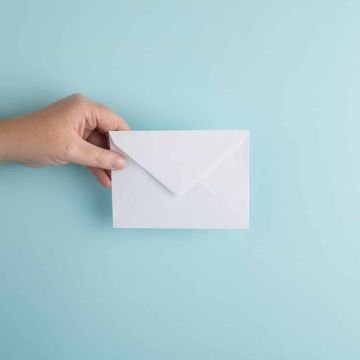 Introduction
In 2023, the internet is more dynamic than ever, teeming with new technologies and swelling with new users every day. Amidst this digital evolution, opportunities for capturing high-quality leads are vast. Let's dive into 5 surefire strategies to jumpstart your lead capture efforts now!
1. Craft a Comprehensive Lead Capture Form for Your Blog
Create a blog post addressing "How to Capture Email Leads." Encourage visitors to this post to share their contact details, including phone numbers, by presenting a lead capture form template prominently. This form should be featured on every page of your website, engaging visitors without startling them. Essential form fields could include name, email, phone number, company name, and job title, with GDPR consent. Remember, every visitor can be a potential customer. With InvestGlass form you can easily create a form capture similar to this one.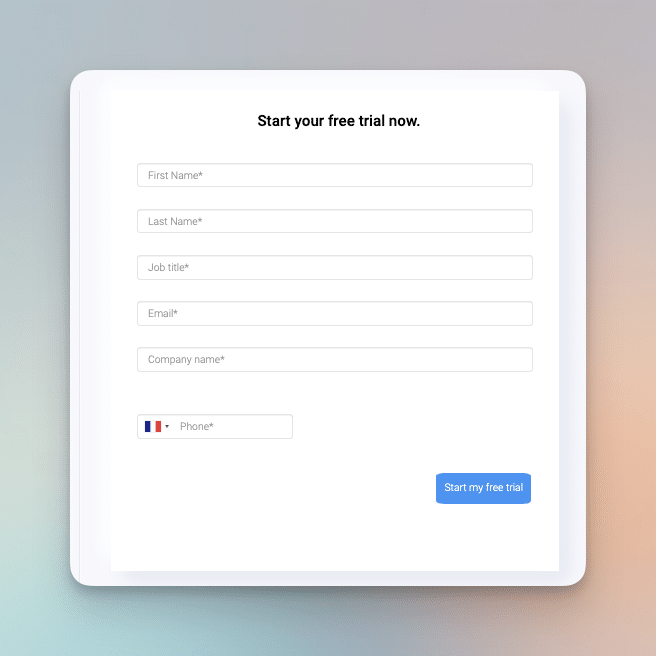 2. Collaborate with Industry Peers for Guest Posts
Reach out to business professionals you know in the industry. Invite them to guest post on your blog, leveraging your network for more leads. With each post, incorporate a lead generation form that gathers information and encourages engagement from visitors. Monitor the engagement on these pages closely, and consider utilizing platforms like G2 or Capterra to establish a referral program.
3. Offer an eBook Packed with Value
Create an eBook about capturing email leads and offer it for free to your website visitors, or as an exclusive giveaway at events. For example, titles could be "The Complete Guide To Capturing Email Leads" or "Turn Website Visitors into Paying Customers." To download the eBook, users will need to fill a lead generation form, ensuring the exchange of valuable content for valuable data.
4. Host an Informative Webinar
Offer a webinar—free or paid—focused on your key know-how. Webinars can be a brilliant way to collect leads and engage potential customers. Ensure the lead capture process during the webinar is seamlessly integrated, whether you're using Livestorm, Zoom, or another platform. Target your webinars thematically to meet the interests of different segments of potential leads.
5. Leverage Social Media Advertising
Place ads on LinkedIn, Facebook, Vimeo, Twitter, YouTube, and more. Target keywords related to capturing email leads and use compelling headlines with links back to your lead capture page. Vimeo videos, for example, can be a favorite way to engage and convert visitors into leads.
6. Utilize InvestGlass Automation for Enhanced Lead Management
InvestGlass is not just a CRM; it's a powerhouse for automating your lead capture and management process. With its intuitive design, you can easily create lead capture forms tailored to your business needs. Embed these forms on your website, in your social media campaigns, or in your email marketing efforts. Once a visitor fills out a form, InvestGlass's automation kicks in: the data is instantly captured and categorized. But it doesn't stop at collecting basic info; based on predefined criteria, such as location, industry, or engagement level, InvestGlass can automatically route these new leads to the appropriate member of your sales team. This ensures that your team members are only working with leads that are relevant to their expertise, making their efforts more focused and potentially more successful. Plus, InvestGlass's robust automation features can trigger follow-up emails, set reminders for sales calls, or even send customer testimonials to potential clients at critical stages in the sales funnel. In this way, InvestGlass doesn't just help you capture leads; it helps you nurture those leads and convert them into paying customers, all while reducing manual tasks for your team.
Conclusion
Are you eager to harness the power of the internet to gather information, generate sales leads, and find success without being perceived as a spammer? InvestGlass might be the tool you're looking for. This § integrates seamlessly with your website, enabling you to create forms or pop-ups that facilitate lead capture. With servers in Switzerland, you can trust that the data—such as basic information and contact details—captured through these forms is handled responsibly.
In 2023, the key to significantly increasing your conversion rates and generating quality leads lies in how effectively you can engage your website visitors, capture their details through well-designed lead forms and form templates, and nurture them through your sales funnel. Remember, every submit button clicked is a potential step toward a flourishing customer relationship.