10 Best Stock Trading Apps for 2023
There are tons of trading apps out there, but not all of them are made equal. We compiled a list of the best platforms for you to choose from based on your needs and preferences. If you're looking for an app that is really easy to use or if you need one with advanced features then this article is perfect for you! InvestGlass is a professional tool for bankers and brokers and you can connect the InvestGlass portfolio management tool to some of the apps below. You can connect via API and flat file into InvestGlass your positions and transactions to monitor them.
What to Consider When Choosing a Stock Trading App
Top 12 Stock Trading Apps best for beginners or retails investors
1. eToro is a fantastic platform for mutual funds and trend following
2. E-trade mobile top trading app for beginners
3. Charles Schwab an easy trading platform
4. Plus500 is good for stock and ETFs and also options trades
5. Robinhood well know for "free trade"
Best trading application for professionals?
1. Interactive Brokers perfect for stock traders
2. MetaTrader 5 for forex and stock trading experience savvy
3. Itiviti tools for professional investors
4. TD Ameritrade mobile app with a great customer service
5. Tradingscreen Quo for banks and asset managers
A stock trading app allows you to buy and sell shares in a company, commodity or currency from the comfort of your home. A good trading application is one that provides you with all the information needed to make an informed decision about when to buy, hold or sell stocks. The best platforms are those which can help traders maximize their profits while reducing risk as much as possible.
What to Consider When Choosing Stock Trading Apps?
When deciding on which app is best for you, consider the following:
Knowledge level – are you a beginner or an experienced trader?
Fees – what are the fees and commissions for using this app?
Platforms available – is your favourite mobile platform on offer, or do you need to use a desktop computer instead?
Ease of Use – how easy will it be to get started with trading from this application,
Are you looking for investments for retirement to help you reach your long-term goals?
Are you looking to trade with ETFs or derivatives? ETFs are exchange-traded funds that are built up of different stocks and you can trade them on the stock market. If you are buying traditional funds then you should also consider the quality of the broker's customer service. You might not find this quality service in Robinhood as a solution for retail investors.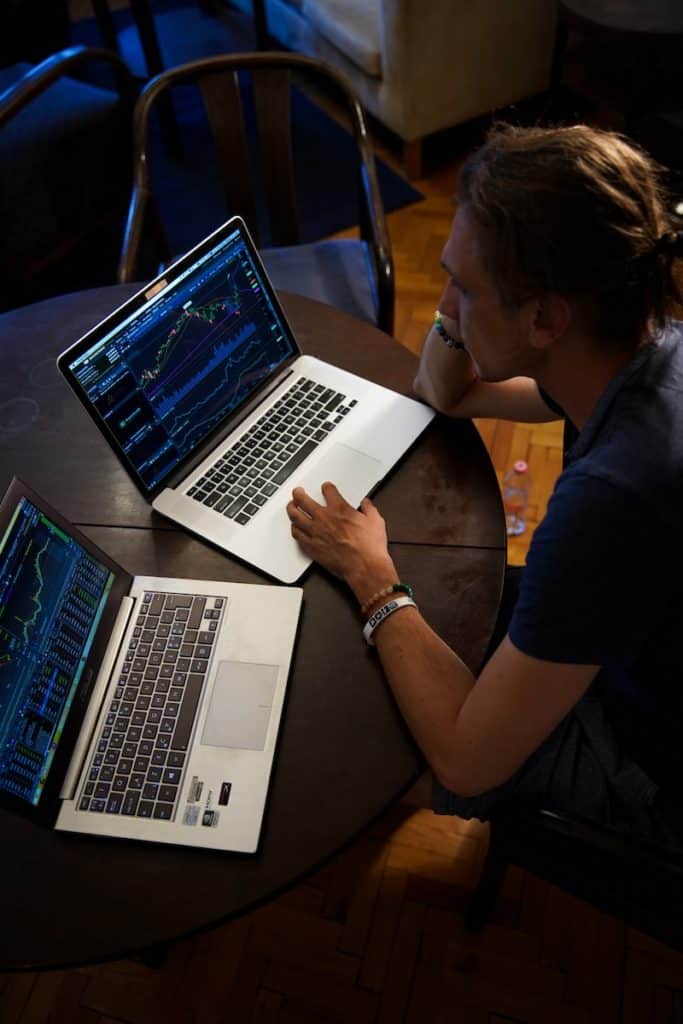 Derivatives are an agreement between two parties, where they agree to exchange one thing for another at a certain date in the future, with there being no physical transfer of goods or money.
All this could be too complex and you might simply be looking for robo-advisors. Robo advisors are a type of automated investment service, that usually provides online personal finance management. They are not made for active traders or options trading. Opening an account is usually easier with those robot solutions because they are made as apps for beginners. When you are opening an account with a more traditional broker, the brokerage account process can be slower however you will be able to trade with a large choice than simple stocks and ETFs.
Most stock trading apps offer market research and some kind of commission-free trades…. but as you know they are no free lunch! So be careful when picking your stock broker apps.
When choosing an app you have to understand also how its risk management works. InvestGlass is a professional trading app that offers risk management tools, research and analytics. InvestGlass has all the features you need to trade from one place. It also has an advanced portfolio management module that helps investors analyze their portfolios and make informed decisions.
Are trading apps safe?
When it comes to the safety of trading apps, it is important to be very vigilant when sharing your bank details. Fraudulent practices can be present almost anywhere, so it pays to do your research and make sure that the app you are using is legitimate. Additionally, always look for apps that have strong security measures in place, such as two-step authentication and encryption for any data that is stored. Be sure to read the app's terms and conditions before signing up, as well as reviews from other users.
The best stock trading apps are those that provide a secure and transparent platform for traders, allowing them to make informed decisions with their money. Here are some of the most important features to look out for when choosing a trading app:
– Low fees and commissions
– Comprehensive market research tools
– A wide range of order types
– Real-time news and updates
– Charting capabilities
– Advanced risk management tools
– Ease of use.
Can I trade for free?
Yes, you can trade for free. Many online trading apps, such as Zerodha, Upstox, and Angel Broking, offer zero brokerage charges on equity delivery trades. This means that traders no longer have to pay a commission when they buy or sell their stocks. Instead, the traders will only need to pay the applicable exchange charges.
However, you should be careful as they are doing profits as well you should be careful when trading CFD and options.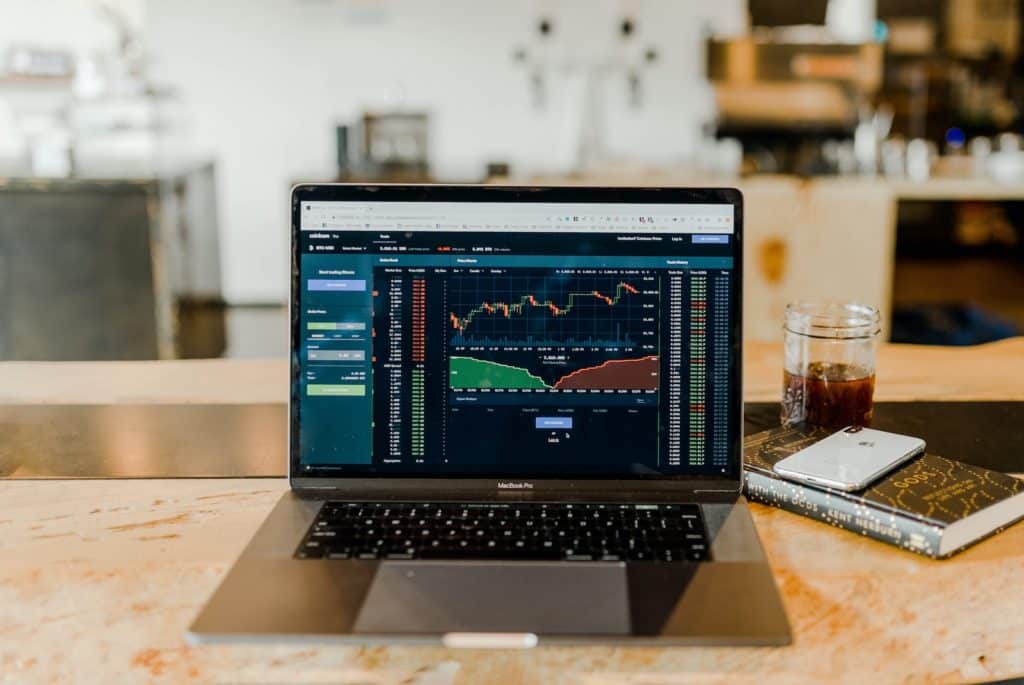 What will be your minimum deposit for the best stock trading apps?
If you are looking for a minimum deposit or simulator we suggest you try eToro but if you are looking for larger tickets with ETF trades or even larger risk with options trading then you should consider Interactive Brokers. With InvestGlass software, you can automate numerous tasks so it will be easier to reduce your running cost. However free trading is a real challenge unless you have special agreements with marketplaces and banks.
Which trading platform is best for long-term investment?
As you see you see investors will find a different trading app for different investors' objectives. From traditional Fidelity investments to a modern eToro you have a large choice of trading platforms. Most banks in the world offer their own trading apps.
What is interesting about a solution like Interactive Brokers is that you can easily modulate which research, market news, and trading data you wish to consume. Depending on your level of knowledge and experience as a trader, you can customize the data that is displayed in order to best serve your needs. This makes it easier for beginners to learn how to trade and for experienced traders to stay informed.
All in all, you need to consider your specific needs when choosing a stock trading app. There's the knowledge level, fees associated with using the app, platforms available, ease of use, type of trades you're looking to make, portfolio management features offered, minimum deposits required and more.
We hope that this article has helped you to decide which app is best for you. If not, just take a look at our top five trading apps and see what's right for your needs!
The information is being presented without consideration of the investment objectives, risk tolerance or financial circumstances of any specific investor and might not be suitable for all investors. Past performance is not indicative of future results. Investing involves risk including the possible loss of principal.