What is b2c InvestGlass commerce cloud?
Are you looking for a B2C INVESTGLASS commerce solution that can help take your business to the next level? If so, you may want to consider investing in a cloud-based platform. Cloud-based B2C INVESTGLASS commerce platforms offer a number of benefits, including scalability, flexibility, and cost savings. In addition, they can provide your customers with a more personalized shopping experience. Here's a closer look at how a cloud-based B2C INVESTGLASS commerce platform can benefit your business.
What is b2c InvestGlass commerce cloud and how can it help businesses sell online
B2C INVESTGLASS commerce cloud is a platform that allows businesses to securely sell products and services online. This type of commerce cloud can help businesses manage their customers, automate sales process and track inventory levels, among many other features. The technology behind this platform can help online retailers identify new opportunities for growth, such as introducing cross-selling or upselling. Furthermore, as B2C INVESTGLASS commerce cloud integrates with other systems like accounting software or payment processors, it simplifies the business' operations and helps increase profits. Overall, b2c InvestGlass commerce cloud provides businesses with an efficient solution to manage and grow their online stores.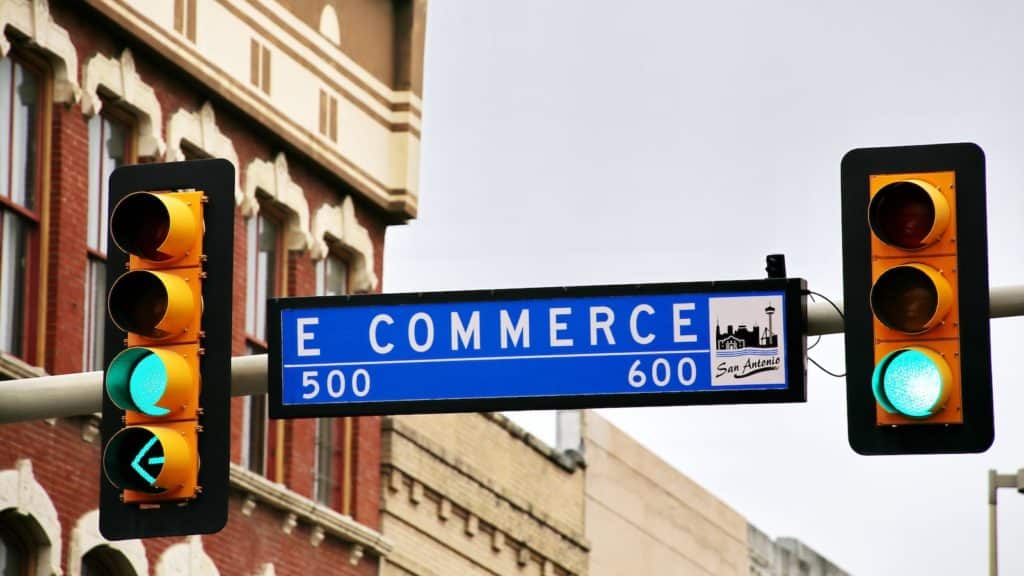 Setting up a b2c InvestGlass commerce cloud account
Establishing a b2c InvestGlass commerce cloud account is an invaluable tool for entrepreneurs and businesses who want to tap into the power of online selling. By easily connecting physical storefronts and global marketplaces, e-commerce solutions make it easier than ever to manage inventory, track customers and orders, process payments, and deliver goods and services quickly. The cloud accounts offer a wealth of features, such as secure transaction processing, scalability, customer analytics, data export capabilities, loyalty programs and more. With around-the-clock support offered by knowledgeable customer service representatives, getting set up and running with a b2c InvestGlass commerce cloud account could be the best investment an entrepreneur or business can make in boosting sales.
Creating an online store with b2c InvestGlass commerce cloud
An increasing number of businesses are creating an online store with b2c InvestGlass commerce cloud. The advantages of this system are numerous; it offers a huge amount of customization and allows business owners to create a shopping experience that is tailored to their customer's preferences. Easily manage inventory, set up shipping options, and track sales using the cloud platform. With b2c InvestGlass commerce cloud, businesses get the convenience of syncing products to hundreds of websites or targeting customers depending on geographic areas and interests. This type of ecommerce gives merchants the ability to make their business stand out from the competition while providing their customers with the best possible shopping experience.
Adding products to your online store
Starting an online store can be a great way to display your products and build your customer base. Adding new products to the store is both easy and rewarding, as long as you take your time. You'll want to choose items that fit the overall theme of the store and make sure they are the best options for your customers. Additionally, make sure you use quality product photos and descriptions to showcase them in the most attractive way possible. Finally, don't forget to use any available tools and analytics to understand which kinds of products do well with your customers so you can add similar items in the future to increase sales.
Marketing your online store with b2c InvestGlass commerce cloud
With the widespread use of e-commerce, setting up an online store is a great way to get your products and services out there. But in order to bring in customers and make sales, you need to have a successful marketing plan. B2C INVESTGLASS Commerce Cloud provides all the tools needed to create an effective online marketing campaign. With their easy-to-use platform, it's simple to reach out to potential customers by boosting visibility online with SEO optimization, showing off featured products with merchandising services, driving traffic with promotional campaigns, and analyzing detailed performance data with analytics. So if you're looking for a reliable way to market your online store, B2C INVESTGLASS Commerce Cloud is an excellent solution.
B2C INVESTGLASS Commerce Cloud is a great way for businesses to sell online. It is easy to set up an account and create an online store. You can add products and market your store with ease. Overall, B2C INVESTGLASS Commerce Cloud is a great platform for businesses to use when selling online.