It's Show Time at Finovate London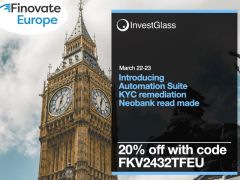 Join us March 22-23 at Finovate London – 20% off with code FKV2432TFEU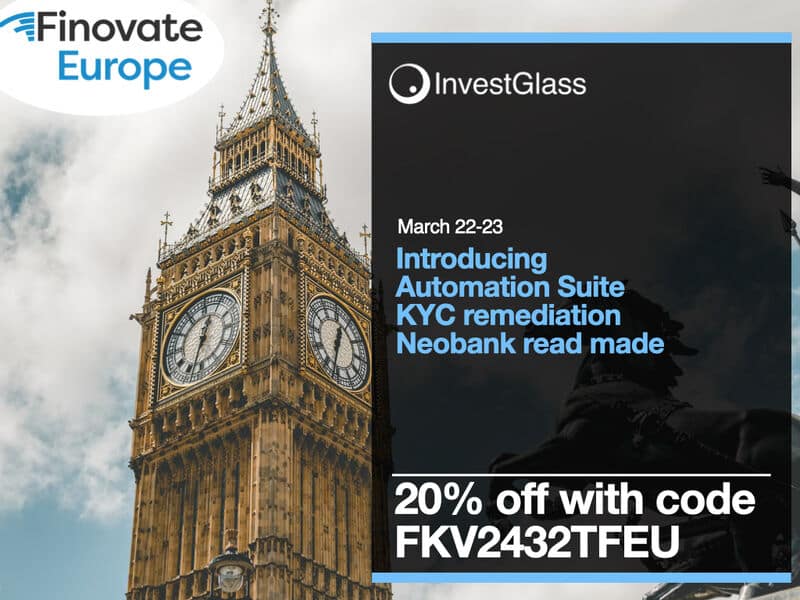 What we will introduce at Finovate?
Hybrid onboarding
Mortgage & credit card onboarding,
360° client portal,
Live cryptocurrency brokerage solution,
Automated advisory and campaigns compatible with MIFID & LSFIN,
Private Equity data room.
We love Finovate – it's a show we have been attending multiple times. Finovate is a unique event that showcases the latest and greatest in financial technology. This year's show is no different, with an amazing lineup of companies demonstrating their innovative products and services.
Finoave is London is just the place to be in March
If you're in the London area, be sure to check out Finovate this week! You won't regret it – there's something for everyone at this event. This event presents the latest innovations in financial technology. Whether you're a financier, banker, or just plain interested in the world of money, this event is for you!
Finovate is great because it's a place where you can meet VC and cutting-edge fintech. It's a full short-form demos format and it's two days long. If you're looking for a place to network with the who's-who in fintech, this is it! We highly recommend attending Finovate if you have the chance – it's definitely one of the most interesting and unique events in the financial world.
Financial and banking technology
Digital demos are the best way for CTO to check what is inside the fintech customer journey. It's also the first step to build successful partnerships and create advocates. The event will last two days in London O2 at Intercontinental Hotel.
Financial institutions can ask InvestGlass real demo or short-form demos. During these presentations, we will shore a more inclusive financial ecosystem concept, including open banking. Open banking is the term used to describe a system of enabling third-party providers to access bank customer data, using application programming interfaces (APIs).
The idea is that this will allow customers to share their data with trusted third-party providers, such as price comparison websites, who can then use it to offer more personalized services. Get the latest ideas for your future product roadmap and strategic planning!