CRM for Crypto Brokers
Introducing the #1 Swiss Hosted CRM for crypto brokers and liquidity providers. Manage investment and sales opportunities effortlessly, ensure compliance with regulations, and safeguard customer data privacy. Boost your sales efficiency with InvestGlass. Simplify Your Workflow
From Start to End
InvestGlass is a Swiss CRM designed for crypto brokers, with comprehensive capabilities for digital onboarding, life cycle management, portfolio management, and marketing campaigns. Stay ahead of the curve with InvestGlass.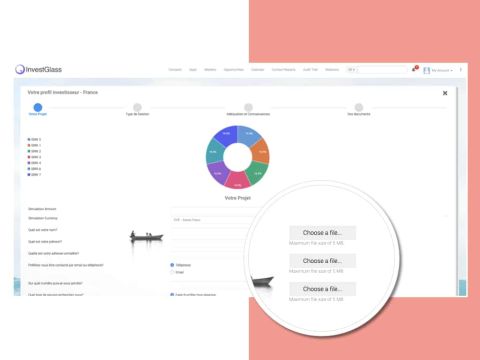 Flexible CRM
InvestGlass CRM is the ideal tool for crypto brokers and traders. ScoreChain ensures portfolio due diligence, while KYC due diligence prevents multiple identities. Cryptocompare integration records prices during customer-broker exchanges for voice or OTC trades. Connect to third-party trading platforms for non-existent digital assets. Our CRM logs voice calls, preventing dual customer data entry, and records calls for tracking trading activity. InvestGlass CRM captures real-time data and ensures compliance for both retail and professional crypto trading.
Automated workflows
Crypto brokers can streamline their operations and improve communication with clients and other systems using CRM software. Automated workflows, email notifications, and data-sharing features are available to help manage tasks and ensure efficient operations.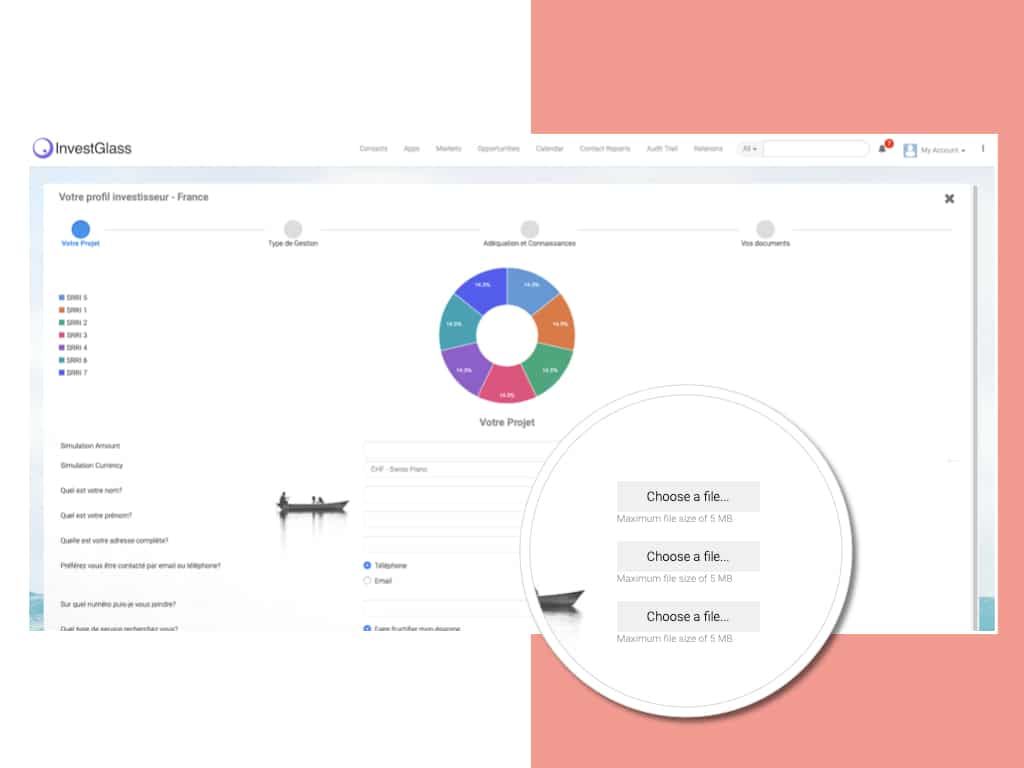 Digital onboarding
Simplify your client onboarding process with InvestGlass. Our customizable digital forms are integrated with AML KYC fintech partners for automated verification. Ensure compliance with KYC regulations and automate KYC verification with Sum-Sub and ONFIDO integration.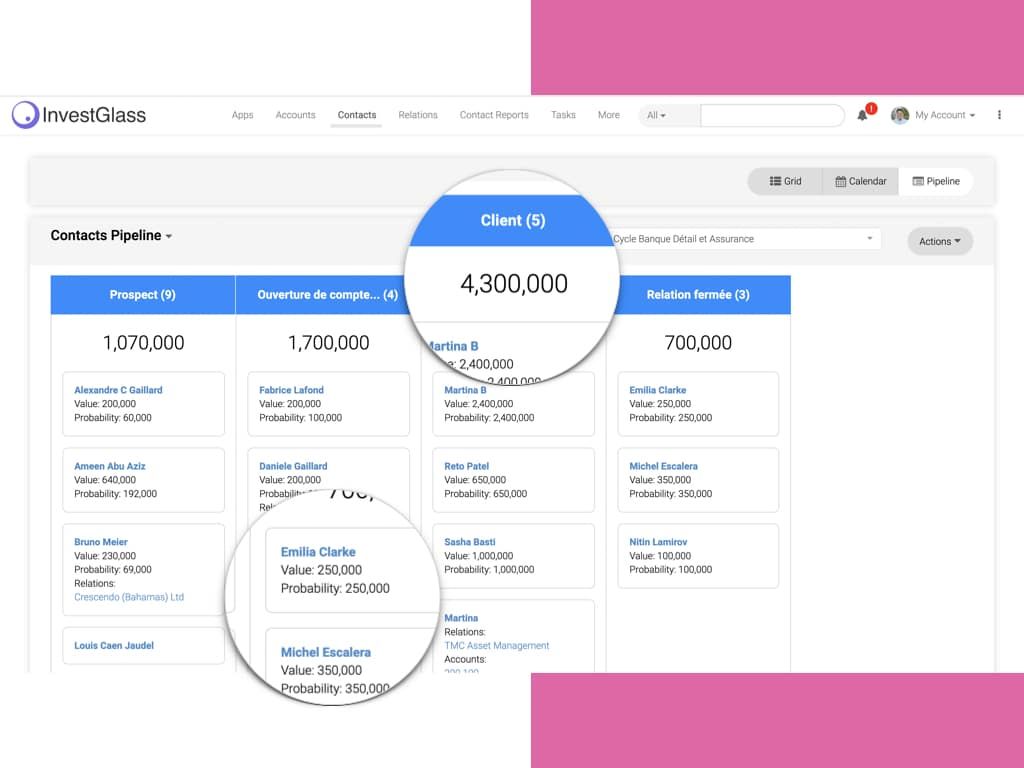 Sales pipeline and deals
InvestGlass pipelines are tailored for various crypto trading platforms. Manage client accounts, track their life cycle, and get an overview of portfolios and trades placed with our user-friendly interface. Ideal for both retail and introducing crypto brokers, our pipeline tool is also useful for compliance and support teams. InvestGlass campaign and pipeline tools are perfect for any crypto broker's marketing services.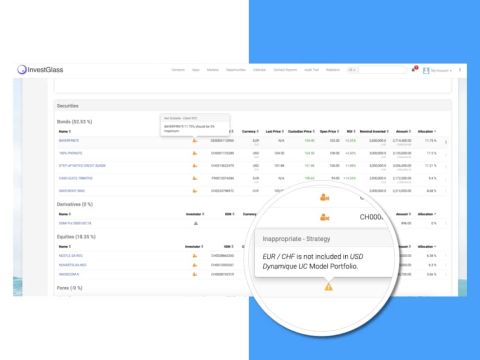 Beyond the Swiss CRM – leverage a full PMS
Manage portfolios and retain customer data easily with InvestGlass, the leading portfolio management solution for crypto brokers. With MIFID/LSFIN FIDLEG tools, real-time quotes, and reporting features, InvestGlass is the perfect choice for taking your business to the next level. Connect your banks and brokers' sources seamlessly with our full PMS solution.
Sales software to help you grow
Turnkey hosting in Switzerland or in your local server

Built-in template for cryptocurrency institutions

Help you close deals faster

Respect regulatory frameworks

Automate sales tasks

Support your customer communication

Create customized sales reports