InvestGlass
CRM for Crypto Broker
MAXIMIZE YOUR EFFICIENCY WITH INVESTGLASS. MANAGE FINANCIAL PROCESS, CONVERT NEW CUSTOMER FASTER, RETAIN CUSTOMER DATA.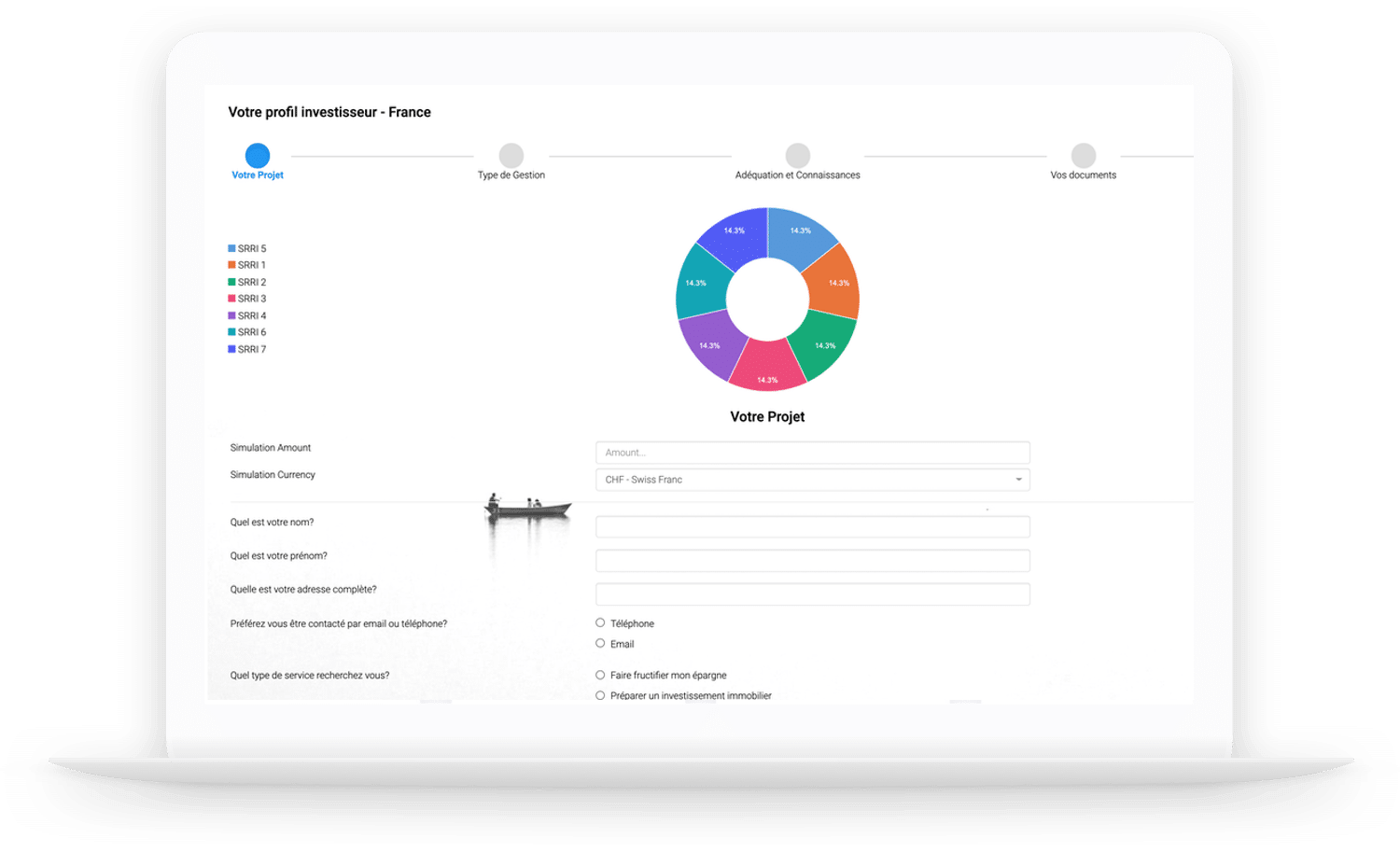 Why You Need a CRM for Cryptocurrency Investments
The crypto market is a constantly evolving, volatile space where traders and investors need to be able to react quickly. CRM for crypto brokers provides the tools that are necessary for identifying trends and reacting accordingly. In this blog post, we will discuss 5 key components of CRM for crypto brokers that you need in order to gain a competitive advantage over your peers.
Cryptocurrencies are purely digital asset that is not backed by any government or bank. This means there are no physical coins to be held in one's hand, and the market for cryptocurrencies has been subject to extreme volatility as traders have questioned whether they should buy into this new technology trend.
Connect to the latest cryptocurrency fintech applications
To manage the clients, InvestGlass CRM has evolved with a direct connection to ScoreChain for portfolio due diligence. KYC due diligence means that all of the customers are well-known, and it is not possible to have a single person with multiple identities.
We connect the CRM software to Cryptocompare to record the price of during the exchange between the customer and the broker. This is very helpful when you are dealing with voice trade or OTC – over-the-counter trade.
The CRM will help you find the next lead to call and the voice calls from your Cisco Jaber or Airall will be directly log in to prevent customer data dual entry. This concept of connecting solutions is key to increase the delivery of your salespeople and offer superior customer service.
InvestGlass CRM is the right CRM for growing crypto brokers and traders looking to capture real-time data and make sure that their organizations are compliant.
The new generation of customers can also leverage the InvestGlass client portal. The client portal is fully customizable to your own organization branding. New customers can open accounts via our digital forms builder and you can fast forward the process of account opening for your potential customers in few clicks. At the submission of their information, the automation will send a confirmation email, ask paperwork to be signed, and better set your new prospect into a sales pipeline so there will be no more idle lead.
No programming is needed to start the CRM or email marketing tools inside the CRM solution. The cloud data is hosting in Switzerland but it can also be hosted on-premise for large institutions.
After using InvestGlass for few months, the solution impresses you with its reporting and forecasting capabilities. The machine will find you which client to call next thanks to a power call system – shortlisting low-hanging fruits.
Are you ready for the future of trading?
Get in touch, or create an account