5 Trends for Neobanks: What you Need to Know?
Are you thinking about opening a neobank? If so, then it is important to know the latest trends in this sector. In this post, we will discuss five trends that are shaping the world of neobanks and how they affect your business.
Neobanks, sometimes referred to as "challenger banks," are financial technology firms that offer apps, software, and other financial services to streamline mobile and online banking. These fintechs generally specialize in particular banking services, like checking and savings accounts. They also tend to be more nimble and transparent than their megabank competitors in the financial industry, even though many of them partner with such institutions to ensure their financial products.
1) Opening account: Neobanks VS traditional banks
In the earlier days, opening an account in a traditional bank was a complicated process and highly rigid. However, opening an account now with a neo bank removes the challenges that were associated with traditional banking. Through digital banking, customers can open an account with neo banks without visiting branches of financial institutions, thereby making it more convenient and comfortable especially in light of the COVID-19 pandemic. In fact, this trend is growing at such an alarming rate that the CEOs of many traditional financial institutions have started to worry about losing market share.
2) Improved financial technology knowledge
As more and more people adopt digital banking services, they learn more to navigate and explore the new technologies of the banking sector's digital transformation. This way, they become more aware of the financial tools available to them and gain more knowledge concerning financial planning and investing. Through digital banks, the average consumer will gain easier a great depth of financial products and mechanisms.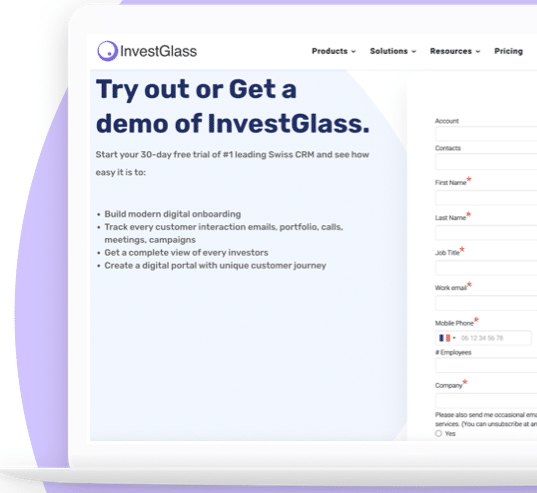 3) More transparent financial services
Neo banks are very transparent and strive to provide real-time information of any charges or fees incurred by the customer. From the onboarding process and creating a new bank account, to wealth management services and trading, they aim to clearly inform consumers on products and services but also management fees and extra charges. In digital-only financial institutions, it is much easier to achieve full transparency since they collect all kinds of data, which they can then share with the client in real-time.
4) Cybersecurity in financial institutions
Security is now an essential part of digital transaction processing through banks. Although not all neobanks have a fully accredited banking license like all large-cap financial institutions, it is the way they structure the operations that make cybersecurity easily achievable for them. Neo banks implement biometric verification, encryption technology, and various other security measures to protect customer data and their mobile phone. They provide high-security features like locking and freezing any time through the app.
5) Useful insights for the neo banking customers
Advanced analytics and AI have allowed technology-driven internet banking to provide customers with multiple useful information concerning their transactions, expenses, and investing actions. Most of the neo banks provide dashboard solutions to their customers with highly enhanced interfaces and easy-to-understand and valuable insights for services such as payments, payables and receivables, and bank statements.
From the use of chatbots to customer experience design, it's never been more important for neobanks to stay ahead of current trends and invest in new technologies that will help them thrive as a business. InvestGlass digital tools are designed specifically for financial institutions looking to transform their operations and improve efficiency across all departments from marketing & sales through digital onboarding & KYC processes. Are you ready to stay ahead of these trends?