3 Steps to Launch a Robo-Advisor Software Platform
Robo Advisors Vs. Human Advisors: A Comprehensive Guide to Making the Right Investment Choices with InvestGlass
Investing is not a one-size-fits-all game. At InvestGlass, we know that. That's why we've built a robo-advisory platform that aligns with each investor's unique needs. But you might be wondering, what's a robo advisor and how does it differ from traditional financial advisors? This article covers everything you need to know, including the benefits of using InvestGlass for digital onboarding, financial planning, and more.
Table of Contents
What Is a Robo Advisor and How Does It Work?
Why Choose InvestGlass?
Three Steps to Launch a Robo Advisor Software Platform with InvestGlass
Tax Optimization & Compliance
The Future of Robo Advisors and Human Advisors
---
1. What Is a Robo Advisor and How Does It Work?
Robo Advisor Business Model
Robo advisors use machine learning algorithms to manage your investment portfolios. In the context of private banks, a relationship manager initially customizes a portfolio for you considering factors like age, investment goals, and risk tolerance. After that, the robo advisor takes charge.
InvestGlass: The Ideal Solution
InvestGlass is not just a robo advisor platform; it's a comprehensive solution offering digital onboarding, tax optimization, and goal-based portfolio management. Subscription fees are our revenue model, so our focus remains on quality advice, not asset size.
Key Features:
Digital Onboarding: Streamlined and user-friendly.
Tax Optimization: Maximize your returns.
Goal-Based Portfolio Management: Custom strategies.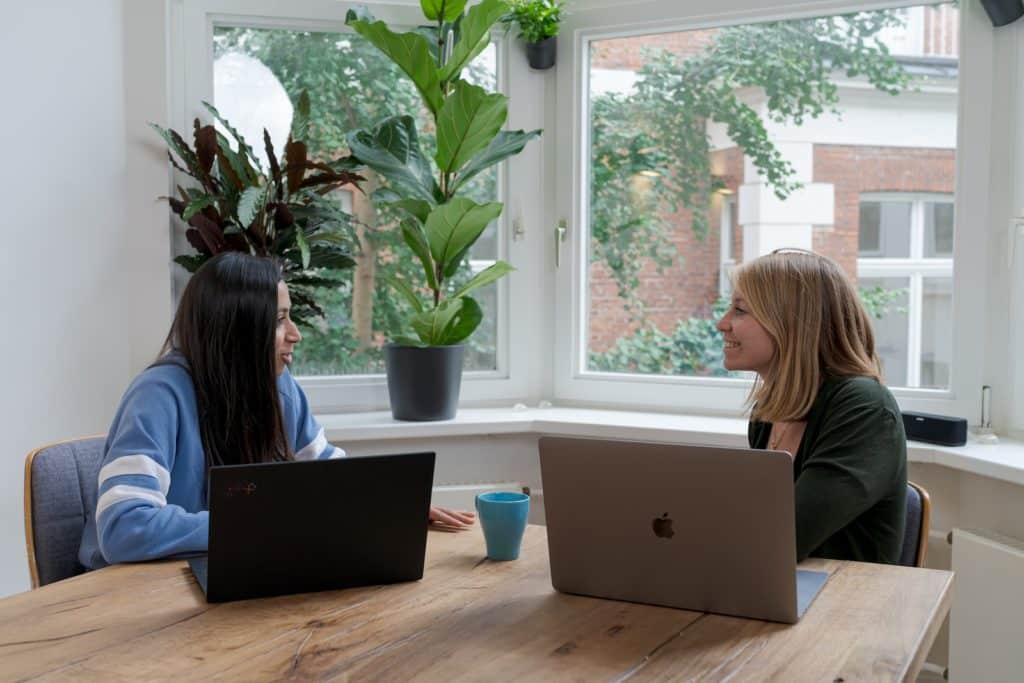 When Not to Use a Robo Advisor?
If you prefer a hands-on approach.
For short-term investments.
Top Robo Advisory Banks
Bank NameFeaturesWealthfrontPortfolio Management, Tax OptimizationBettermentGoal-Based PlanningSchwabBroad Range of Services
With InvestGlass, you can offer similar services with ease.
---
2. Why Choose InvestGlass?
InvestGlass provides a private-bank level experience to individual investors. It's easy to launch your own robo advisor using our platform.
Financial Industry Regulatory Authority Compliance
We are compliant with key regulations like MIFID and LSFIN, ensuring your investment is safe and sound.
Steps to Create Your Own Robo Advisor
Create Data Fields: Record regulatory-required fields.
Build Investment Model: Add mutual funds, exchange-traded funds, and asset classes.
Connect to Analytical Tools: Link with platforms like Bloomberg or Morningstar for financial analysis.
InvestGlass Services
Customizable investor portal
Clear display of financial goals and fees
Automated portfolio examples based on client data
---
3. Three Steps to Launch a Robo Advisor Software Platform with InvestGlass
Data Preparation: Collect all the necessary data fields, focusing on regulatory compliance.
Model Creation: Incorporate mutual funds, exchange-traded funds, and various investment strategies into your model.
Integration: Use our no-code platform to integrate your models.
---
4. Tax Optimization & Compliance and traditional financial advisors
Tax laws change frequently, making tax optimization a complex area. InvestGlass provides tools for financial managers to represent potential tax benefits accurately. We recommend discussing with our team for local tax optimization schemes. You can include traditional elements into InvestGlass froms.
Tax Benefits:
Tax Loss Harvesting
Asset Allocation Strategies
Fund Selection
---
5. The Future of Robo Advisors and Human Advisors
Target Audience Variants
Islamic banks
LGBTQ+ Banks
Young and Retired Banks
Hybrid Models: The Future
InvestGlass believes in a hybrid model where traditional advisors coexist with robo advisors. This approach serves diverse client needs, from high net-worth individuals to millennials.
Traditional vs. Robo: Key Differences
CriteriaTraditional AdvisorsRobo AdvisorsFeesHighLowUser FeedbackLessMoreHuman SupervisionRequiredOptional
---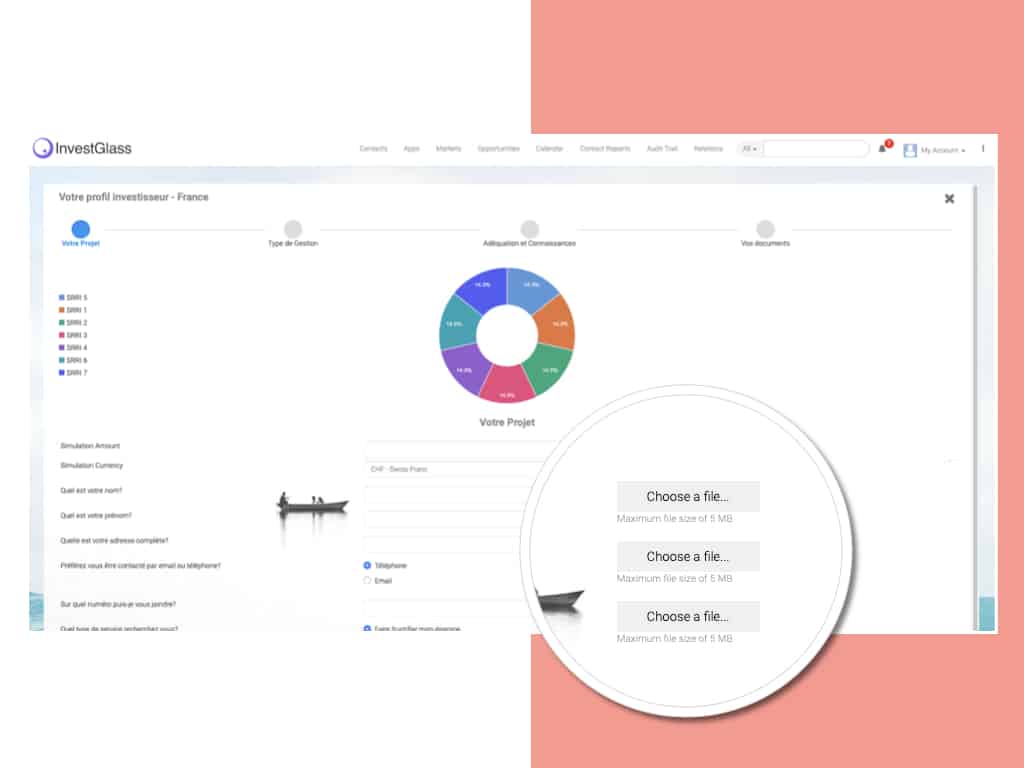 ---
Conclusion: Seamless Robo-Advisory with InvestGlass for financial advisors
Investing in today's financial markets can be complex. Whether you're a traditional financial advisor looking for a digital edge or a client eager for automated investing, the need for efficient, smart solutions has never been greater. That's where InvestGlass comes in.
Complete Toolbox for Robo-Advisory
With InvestGlass Forms and InvestGlass CRM, you have all the tools needed to kickstart a robo advisor application. You can effortlessly manage client assets, adhere to the service model, and make informed investment decisions.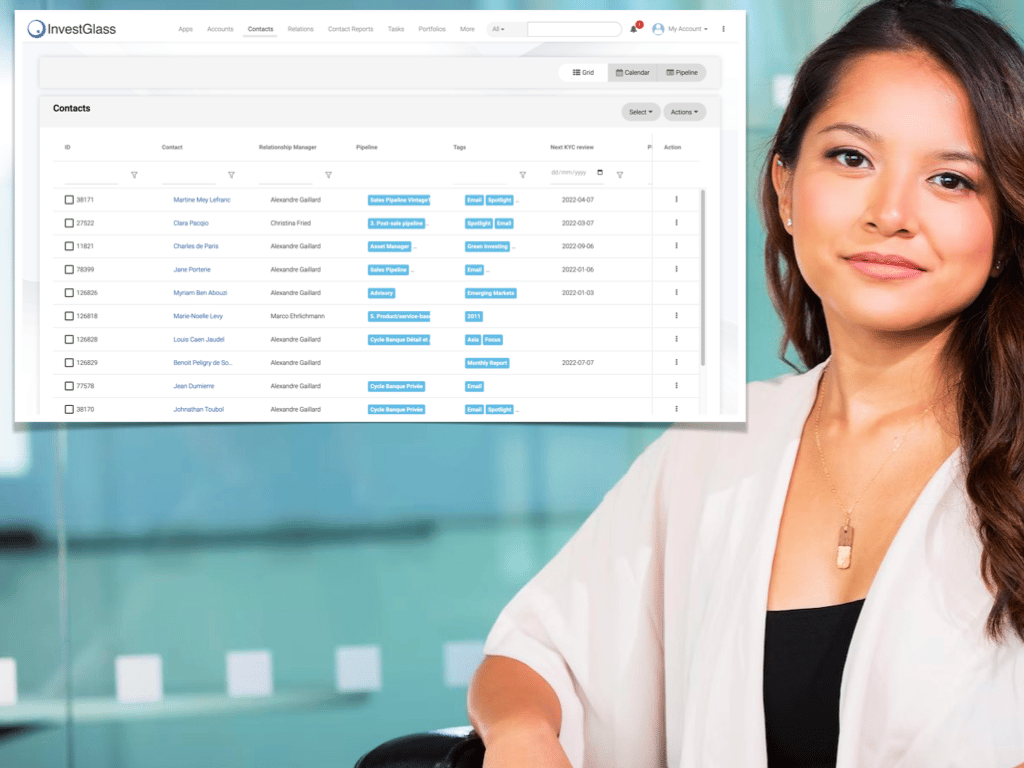 Key Features:
Human Financial Advisor Collaboration: Our platform allows for seamless cooperation between robo advisors and human advisors, a critical element in today's diverse financial institutions.
Modern Portfolio Theory: Incorporate cutting-edge investment strategies into your investment portfolio, guided by tried-and-true theories.
Digital Financial Advice: Our digital advisors are equipped with artificial intelligence, ensuring that you're getting the most out of your initial investment.
Comprehensive Wealth Management: From retirement accounts to complex financial markets, our platform covers all bases, making it a perfect fit for both individual investors and wealth managers.
Advantages Over Most Robo Advisors:
Human Supervision: Unlike many robo advisors, InvestGlass provides the option for human supervision, offering a more personalized investment strategy.
User Feedback: We value the feedback from our existing customers, always aiming to improve our automated services.
Compliance: Fully compliant with exchange commission regulations, our platform offers a variety of investment options in a secure environment.
So, why settle for just a human financial planner or a basic robo advisory firm when you can have the best of both worlds? InvestGlass bridges the gap, ensuring that you don't have to compromise on your investment services, be it automated or human-guided.
Whether you're a project manager, a development team, or an investor looking for a minimum account size, InvestGlass offers tailored solutions that cater to all your needs.
Start your robo advisory firms today
Make the leap to smarter, more efficient investing with InvestGlass. Our portfolio options, powered by advanced algorithmic trading techniques, are designed to meet and exceed your financial goals. Choose InvestGlass, where the future of investing is not just automated but intelligent.