5 Simple Tips To Becoming a LinkedIn Pro
5 Simple Tips To Becoming a LinkedIn Pro
Most people only use LinkedIn to search for jobs, and that's a shame because LinkedIn can be so much more. With a little effort, you can turn your LinkedIn account into a powerful marketing tool that will help you find new customers and grow your business. Here are five simple tips to get you started.
Optimize your profile.
Share the right content.
Write copy for your audience.
Grow your audience without even posting.
Understand the algorithm.
Optimize your Linkedin profile and start with a good profile picture
Your profile is your most important asset on LinkedIn. It's the first thing people see when they come to your page, and it's what they use to decide whether or not they want to do business with you. Make sure your profile is up-to-date, complete, and clear about the products or services you offer. Use keywords so people can find you easily, and add a professional headshot so people can see what you look like. Do not just show on your past experience but on what you do well and what you can bring to a prospective employer.
A professional photo is a must. The profile picture should be clear and simple. You should also join groups. Your profile page should be direct simple and with a clear job title. This is the first impression people will have.
You can also add a background photo instead of a grey background. This is a sign of your personal branding. Some companies might ask you to add their Linkedin Profiles background photo.
You can also set the medallion to open to network, looking for job … this will make clear that your are looking for a job offer. It will also facilitate Linkedin algo to push you into the search results. The more complete your profile is, the more trustworthy you will seem to your potential clients, recruiters, etc.
Share the right content it's your LinkedIn summary
If you want to attract new customers, you need to share content that's relevant to them. That means writing posts and articles that address their needs and pain points. It also means sharing news about your industry, as well as promoting your own products and services. But be careful not to overdo it – too much self-promotion. Yes, share relevant content from your LinkedIn feed!
If you decide to write articles regularity is everything. The more often you publish, the more likely people are to see your content and consider you an expert in your field.
Write copy for your audience.
It's not enough to just share the right content – you also need to write copy that speaks to your audience. That means using language that they understand, and making sure your articles are well-organized and easy to read.
Make sure that you are connecting with past colleagues they could help you to reach out to a larger network.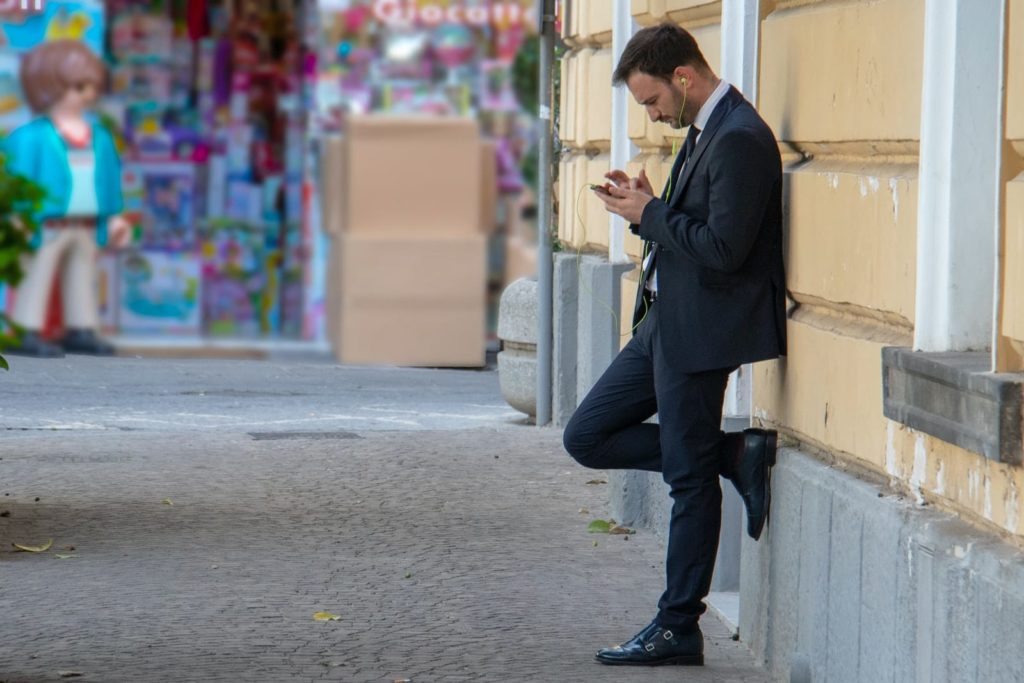 Grow your audience without even posting.
One of the best things about LinkedIn is that it's a great way to connect with other professionals in your industry. But you don't always have to be the one doing the reaching out. You can also use LinkedIn groups to find people who are already interested in what you do.
You can ask your colleagues for skill endorsements. Skill endorsement are one of the most powerful ways to grow your audience on LinkedIn without even posting.
Endorsements are a great way to get your name out there and build up your credibility. When you endorse someone, their entire network sees it. And when someone in their network sees it, they're more likely to remember your name when they need someone.
Understand the algorithm of the Linkedin network
In today's job market, networking is more important than ever. And with the advent of big data, LinkedIn has become one of the most powerful networking tools available. But how does LinkedIn's algorithm work?
Essentially, LinkedIn uses big data to connect professionals with similar interests and objectives. The platform collects data on users' job titles, skills, and experience, as well as their connections. Based on this information, LinkedIn can then suggest new connections that might be beneficial. For example, if you're a software engineer looking for a new job, LinkedIn might suggest you connect with someone who works in HR at a company you're interested in.
Of course, big data isn't perfect, and sometimes LinkedIn's algorithm can make mistakes. But overall, big data has made LinkedIn an invaluable tool for networking and career-building.
Manage your Linkedin network
Make sure that you manage your profile as a personal brand and this means that your content should be relevant content and interesting content showing why you have uniques skills. It's a social network made for professional connections, not for friendship… not for politics… Your public profile will be seen by potential employers so you should be careful.
Your connection should be with relevant people otherwise the algo might not understand the link between potential connections.
LinkedIn is a powerful networking tool, and with the advent of big data, it has become even more valuable. By understanding how LinkedIn's algorithm works, you can use it to your advantage to connect with other professionals in your industry. And by managing your profile and connections carefully, you can make sure that your LinkedIn network is as effective as possible.