InvestGlass
Portfolio Management for Private Equity
InvestGlass helps you build your private equity and crowdfunding platform. InvestGlass is the only CRM and portfolio management built for modern private equity firms and hosted in Switzerland.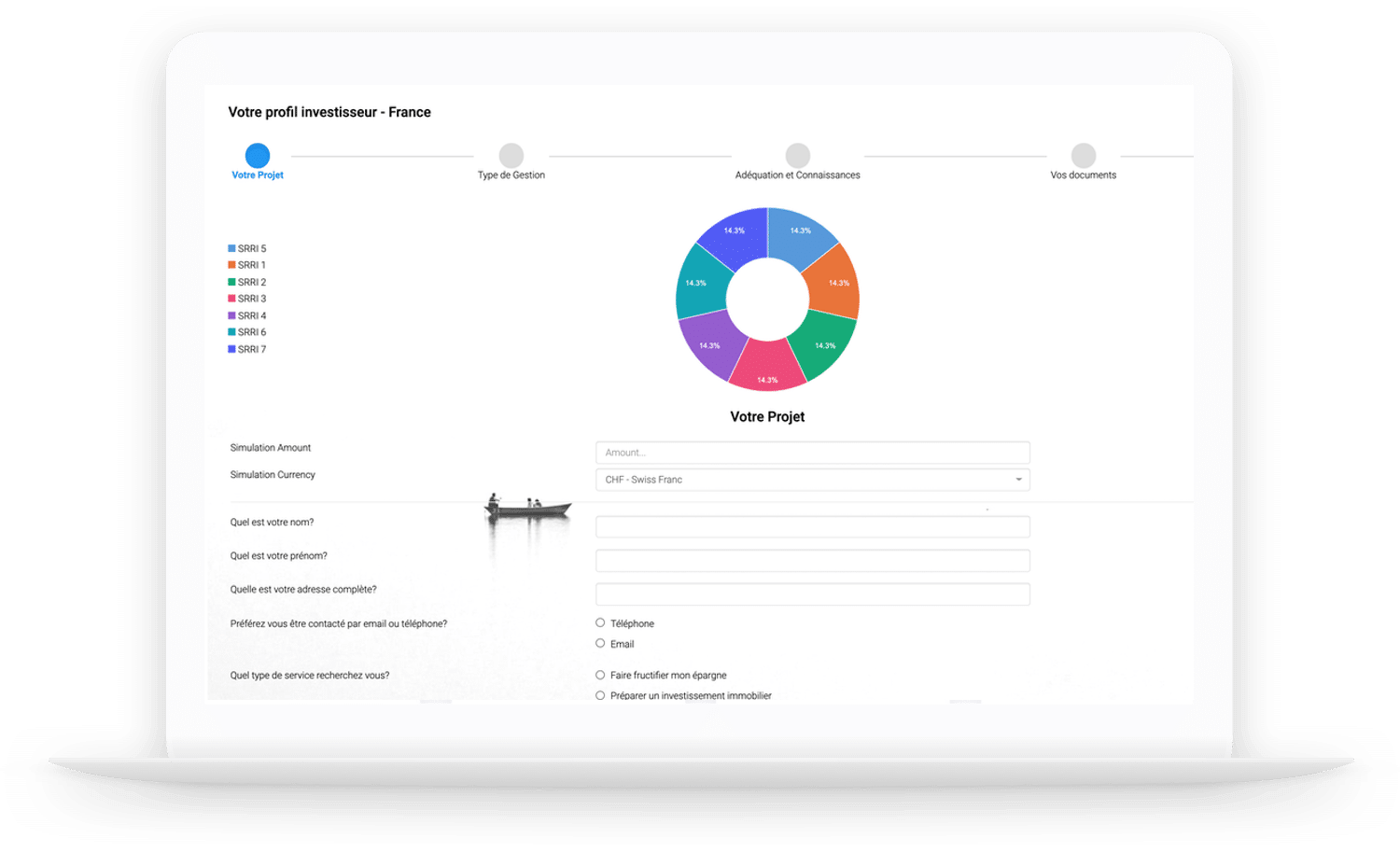 With InvestGlass portfolio management tools private Equity firms seek out underperforming or undervalued companies. We focus with PE firms on four factors:
Improving business strategy
Injecting managerial expertise
Advancing product technology
Expanding distribution
Private Equity Stakeholders meet in a branded PE portal
InvestGlass community tool will help you collect two distinct sets of stakeholders the General Partner (GP) and Limited Partners (LP).
The General Partner manages the fund and the Limited Partners are the owners of the fund. A General Partner will also have several stakeholders that each performs specific roles, including investment directors, financial directors, and partners. InvestGlass community portal can be hosted directly on your website. It's the perfect place for investment bankers, management teams, and fund managers to meet in an in-house look and feel branded portal.
Private equity firms onboarding
InvestGlass digital forms will facilitate that collection, as well as name, check off your LPs and GPs. InvestGlass is connected to multiple anti-money-laundering tools to perform due diligence on companies working with you. You will leverage your network to back-channel your next big deal with confidence.
No programming is needed to create a digital onboarding form. Digital on boarding form will facilitate managers' day-to-day operations as your contact will help you collect corporate information and store it directly into your InvestGlass CRM.
Private Equity and Portfolio Monitoring
InvestGlass portfolio management tool will help private equity firm in their reporting: cash flow management, TVPI (Total Value to Paid In),  internal rate of return (IRR), public companies reporting, cash flows, stock market benchmark, residual value, ESG significant impact, acquisition history, debt financing impact, portfolio strategy benchmark and more.
Thanks to InvestGlass Email marketing tools it will be easy to distribute relevant information gathered from the portfolio and used to produce quarterly reporting which all stakeholders: the board, investors, and internal teams.
All tools will show where is significant value, how risk management is operated. Operating partners and senior management will be confident and value the creation of your strategy as you will show them with transparency how to improve performance.
The Swiss sales approach for a private equity firm
All personal data are stored on Swiss servers in Geneva and Lausanne. All the data of portfolio companies are stored with a server and software that is not submitted under the Cloud ACT 2018. Vast majority CRM in PE industry are not US-based independent.
InvestGlass offers a full CRM which will prevent crossing wires. Deals ownership is always linked to a manager. This will improve the performance of your PE firm. InvestGlass helps you manage new private equity deal thanks to a clear deal pipeline with smart lists and pipeline board view.
You're in control of your privacy thanks to Investglass CRM record permissioning.
Get in touch, or create an account