Investor portal for private equity
InvestGlass is the only Swiss hosted portal for your investors. No Cloud Act 2018 your data is hosted in Switzerland on Swiss software. Simplify Your Workflow
From Start to End
If you're looking for a comprehensive and user-friendly investor portal, look no further than InvestGlass. Our platform offers all the tools you need to build your own private equity fund administration portal, complete with CRM, reporting, and compliance features. And because we're constantly updating our software, you can be confident that you're always getting the latest and greatest features.
Investor portal hosted in Switzerland
Save time and money with our cloud-based solution hosted in Switzerland. InvestGlass is the only Swiss-based and hosted solution built for private equity, fund managers, prime brokers and family office. The investor portal offers a single source of truth for investors and fund networks. It's a perfect way to communicate and reduce email campaigns with existing investors. The strategic position as a Non US or Chinese cloud solution is a on of the key benefits.
Investor portal software solutions focus on your customers
Documents and sensitive information can be shared on the InvestGlass investor portal. You will securely share documents and link funds documents to securities: private equity, fund, hedge funds, venture capital deals, crypto currencies. The solution helps you to control with transparency investment information, period-end reports, investor statements, distribution notices and funding requests. Investor reporting is standard in the InvestGlass portal but you can also customize them with Latex language. Investors receive notifications when a new capital market deal is enabled on the investor portal.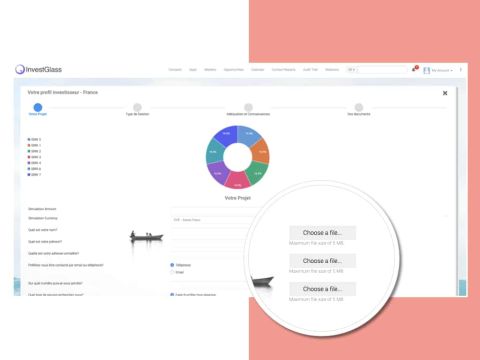 Make your investor portals a key marketing advantage
InvestGlass investor portal is fully customizable. The portal logo, background image, and colors are fully customizable. The portal access and widgets are easily enabled based on investors' categories. Therefore InvestGlass matches fund managers, private equity, or any investment firms digitalization needs. To access the investor portal, the access management is bank grade which means that all access, reset the password, and page visits are audited. All client interactions can be restricted by your investment firm's back office in a few clicks. Deal marketing is lead by the built-in CRM which includes a deal room, virtual data room, and e-signatures.
Sign documents and transact private equity deals
The signing process is much easier than you might think. One click and it's done! Signing your PPM in an instant without emails, printing or downloading anything will save time for everyone involved so that there aren't any long email exchanges between team members who are trying to get on board with this new way of doing business–especially if they're working from home instead of being located at a traditional office space where most companies still maintain some form or another because workers' commute times can often dictate how productive one feels during certain periods throughout each day depending upon traffic conditions outside as well as other factors such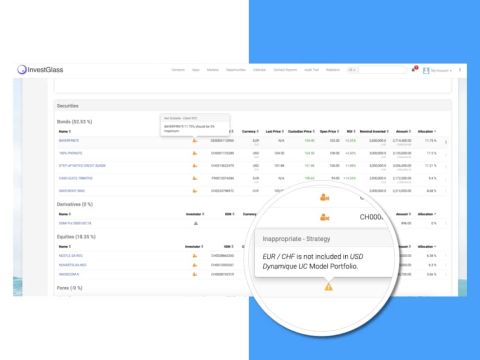 One portfolio management tool in one investor portal
Keep your confidential data safe in your investor portal
Why not access your deals from one place? You can store all of this information in a secure digital wallet and only share what you need. There are no more worries about losing passwords, account details or other sensitive data thanks to the convenience offered by accessing everything through an app on our phones!
The investor portal is a natural way to connect syndicators and passive private investors with a hassle-free investment experience. No more switching between portals or sponsors; one log into your platform and you'll be able to find what your looking for: new deals, reports on past investments as well some helpful statistics about yourself!
Integrate it with your other business apps
API are the protocols that allow different software to talk with each other. We use the open REST API. You don't need special coding skills, just use your browser to send and receive data.
Signatys

Connective

Qwil

Scorechain

Microsoft Teams

Trello

Ardis

Investment Navigator
Jira Integrations

Conser

Quo

Zapier

Google