InvestGlass
Performance Assessment
If you're a financial professional, then you know that performance assessment is essential to success. Our portfolio manager tool allows you to keep track of your holdings and make informed decisions quickly and easily.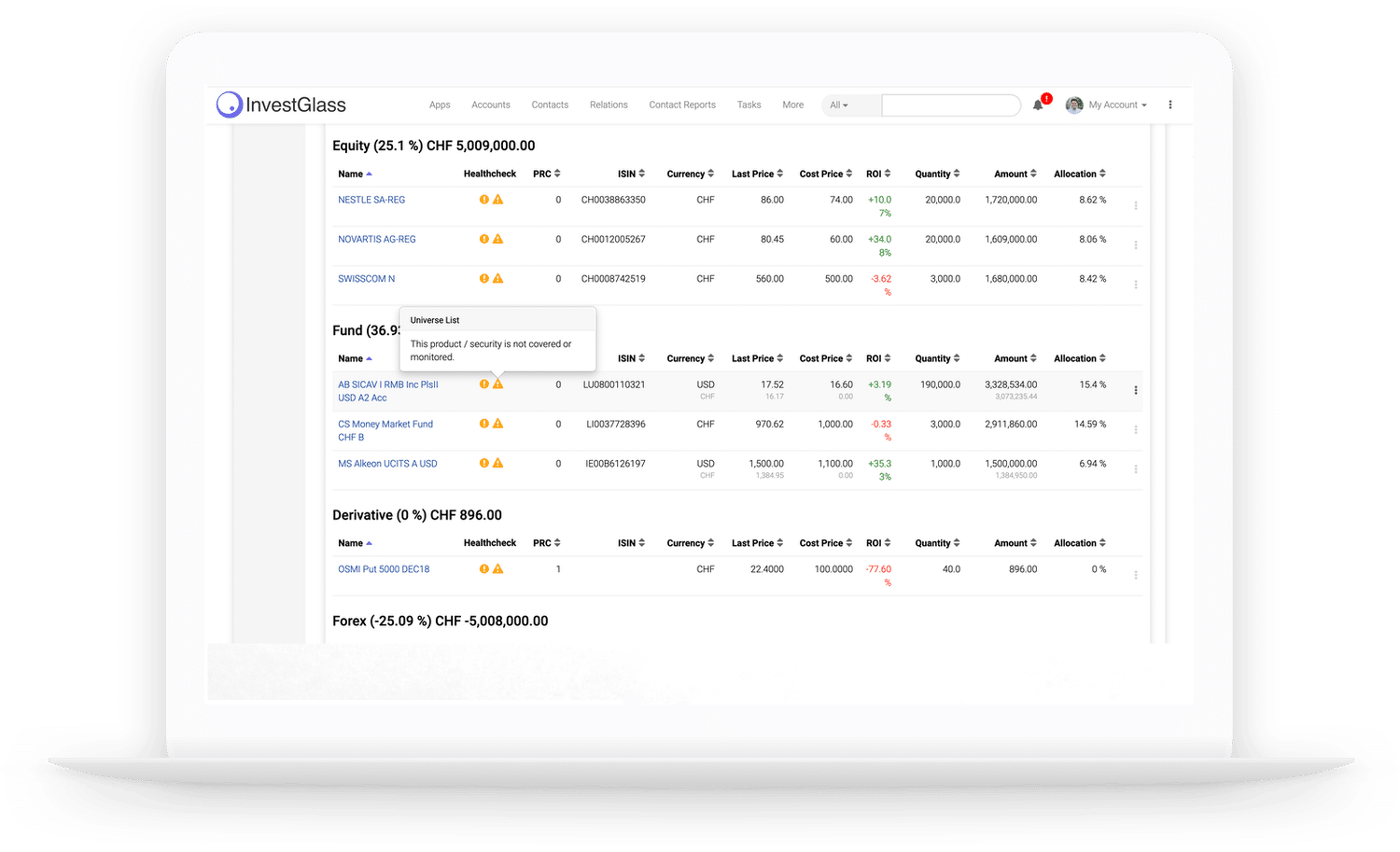 Built for bank, broker and hedge fund 
InvestGlass offers a unique combination of CRM and PMS to communicate with investors, LP, GP and your compliance team.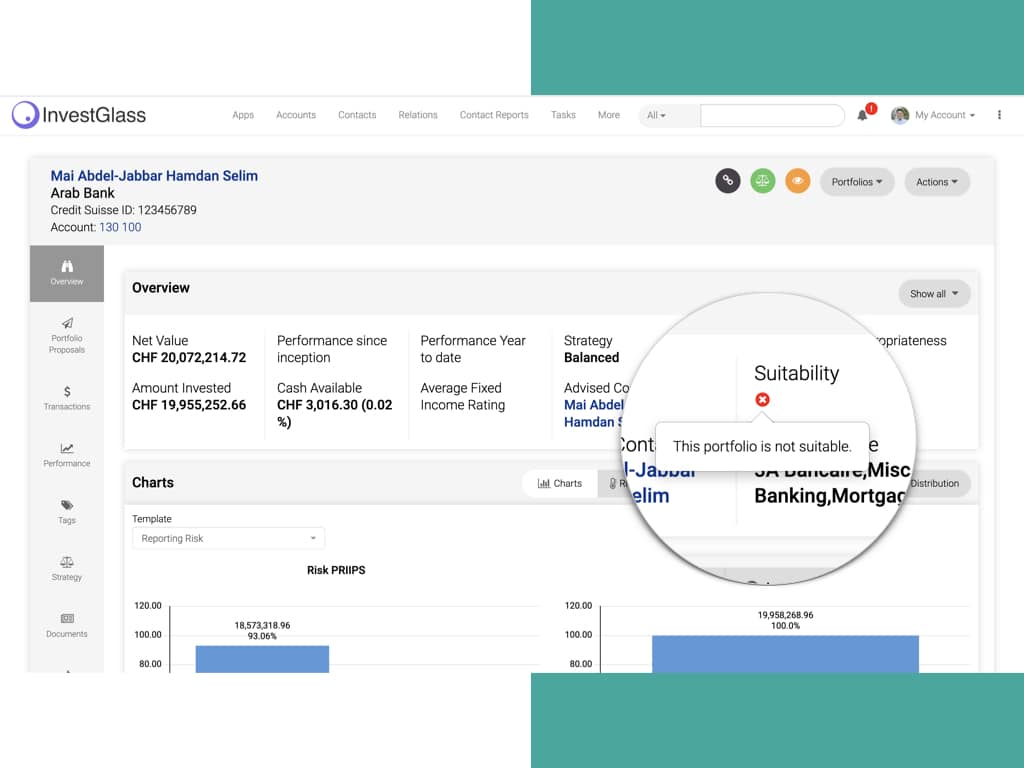 Data validation and suitability
Our automated data checks and collects of over 20 highly competent data analysts ensure that the securities data you provide to your investors is complete and coherent, with any abnormal status – healtcheck reported for verification before submission.
Regulations
Regulations, restrictions, cross-border issues, and so forth are the main problems in today's financial investments. InvestGlass and our partners provide a platform that automatically indicates when regulations concerning a client's assets or securities change. An alert also arises when portfolio propositions are not compliant with cross-border regulations or other laws.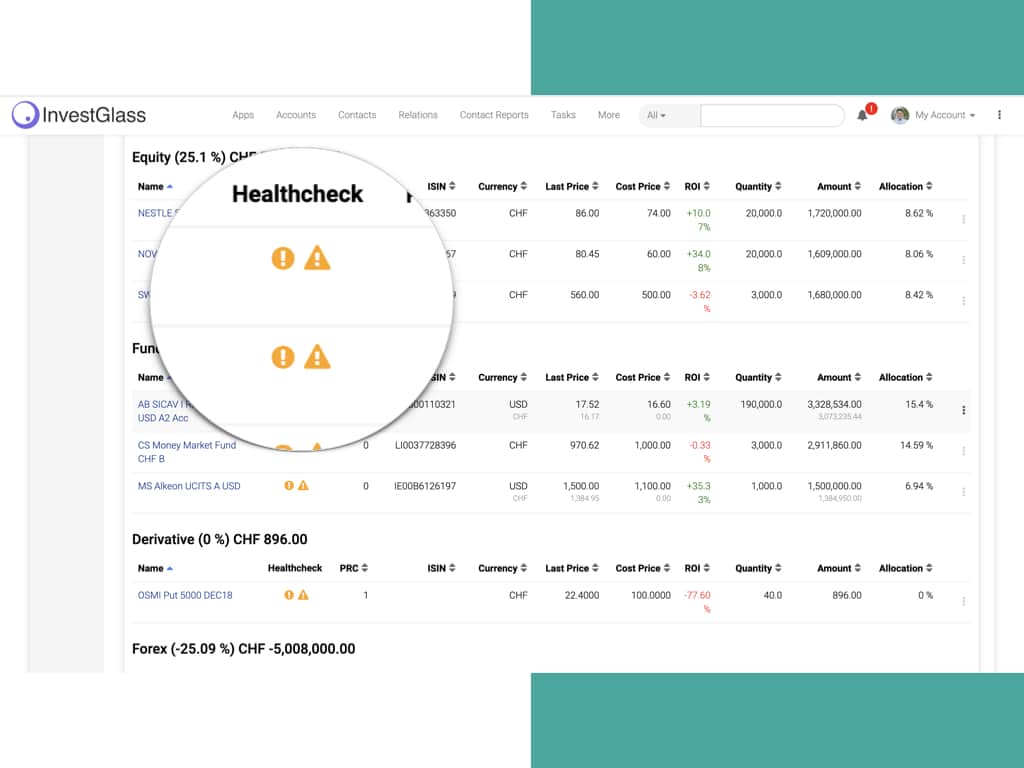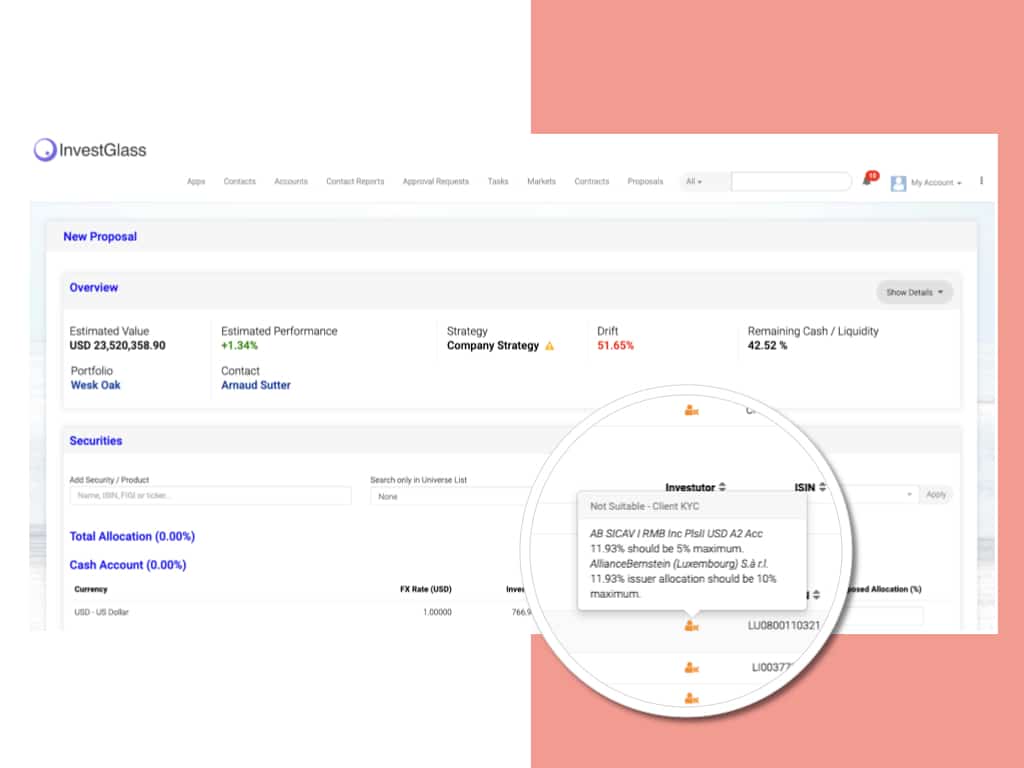 Higher Investor Satisfaction
The rebalancing functionality enables a user-friendly reallocation of assets within a portfolio. Your clients can demand certain rebalancing by entering the wished related allocation in their client portal. You can also rebalance directly according to their wishes from your portal, or reallocate according to the artificial intelligence recommendations.
Risk and performance
InvestGlass's platform automatically assesses and constantly updates the risk exposure of a model portfolio. The suitability tutor provides additional advice in order to correct and minimize said risk. Your performance is also accessible and assessable via the platform, graph formation, and report analysis. Additionally, you can add a partner to compare your performance to peers, regarding risk exposure and returns. The piece of the code is freely modifiable in R and Python.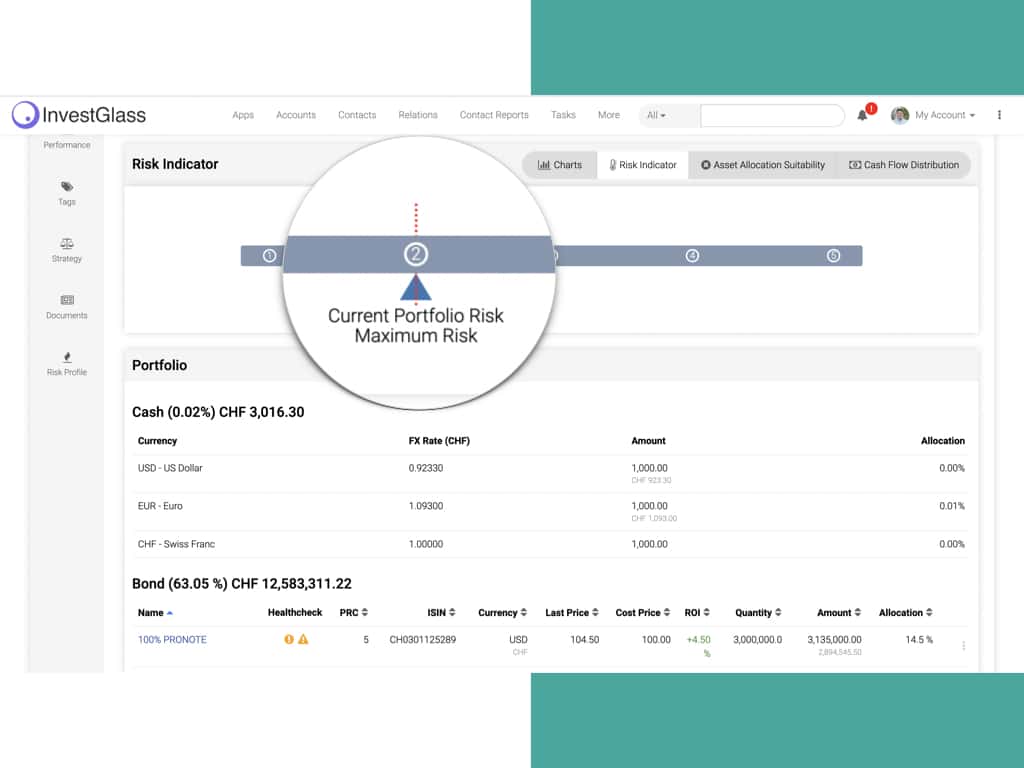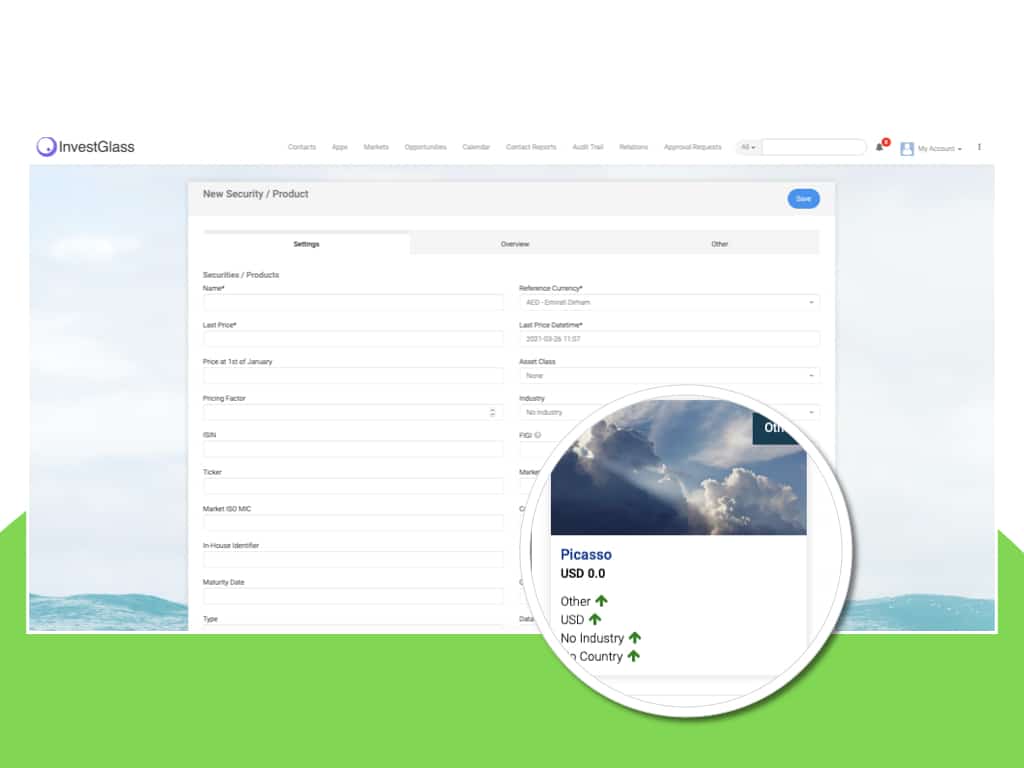 Non-bankables
The InvestGlass features enable the customizability of portfolios. We provide the opportunity to add non-bankable assets to your portfolios such as real estate and art collections. InvestGlass PMS will compute performance of non-bankables securities.
Precise Performance & Benchamarking
 Through the InvestGlass PMS platform, directly access and utilize both data source (Bloomberg, PitchBook, Cryptocompre), the industry's most reliable and accurate benchmark sources and compare them to your performance.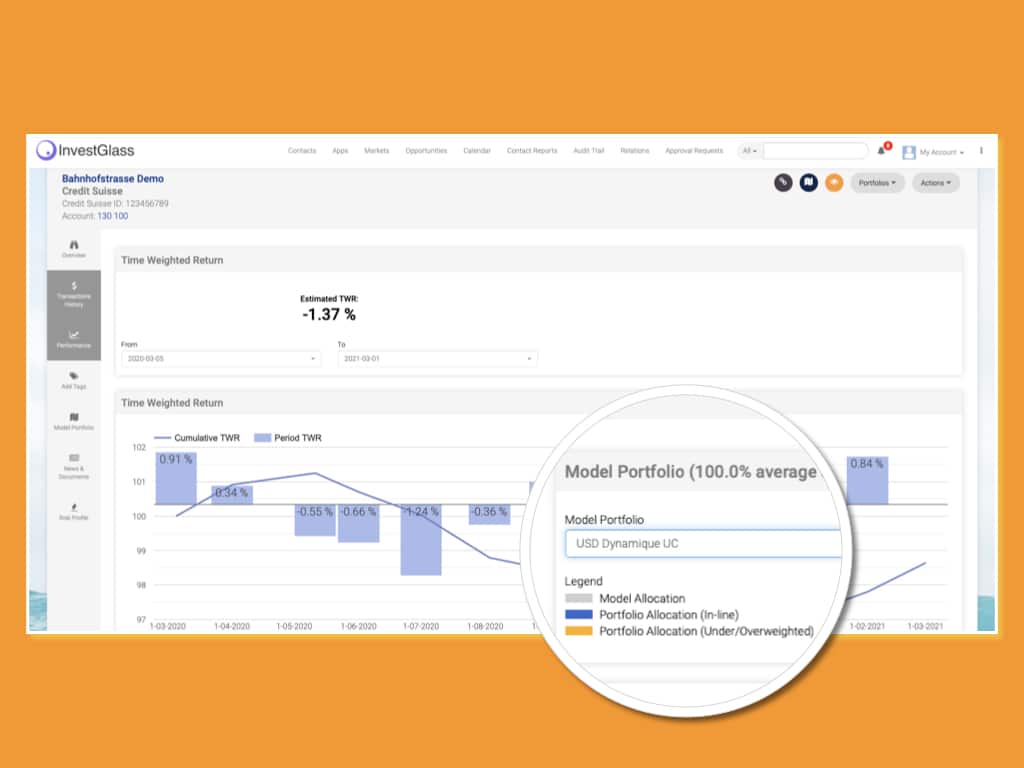 Start a free trial of the Swiss #1 cloud service solution.
No credit card required. No software to install.