Try out or Get a demo of InvestGlass.
Questions? Call us +41 22 518 25 94
Start your 30-day free trial of #1 leading Swiss CRM and see how easy it is to:
Build modern digital onboarding
Track every customer interaction emails, portfolio, calls, meetings, campaigns
Get a complete view of every investors
Create a digital portal with unique customer journey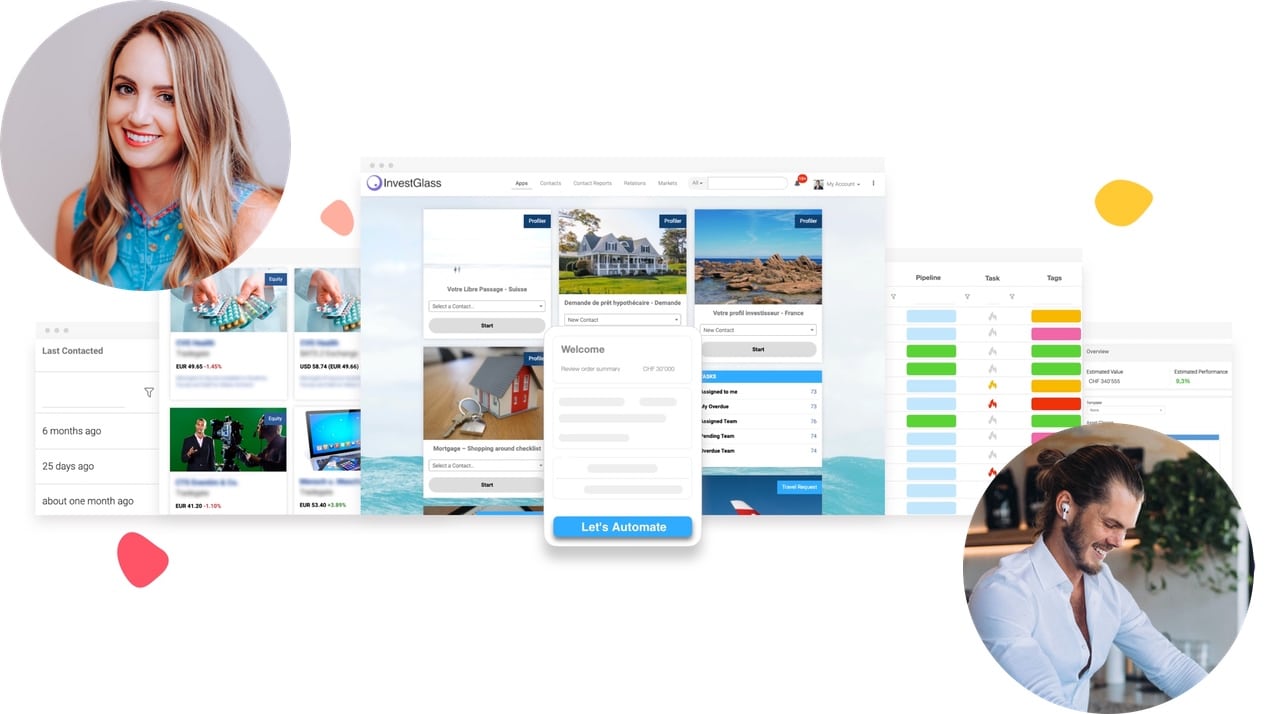 Try out InvestGlass Swiss Cloud free for 30 days to convert more leads and close more deals.