InvestGlass
CRM for Financial Services
MAXIMIZE YOUR EFFICIENCY WITH INVESTGLASS. MANAGE PORTFOLIOS, RETAIN CUSTOMER DATA, AND ASSESS YOUR PERFORMANCE AGAINST YOUR PEERS.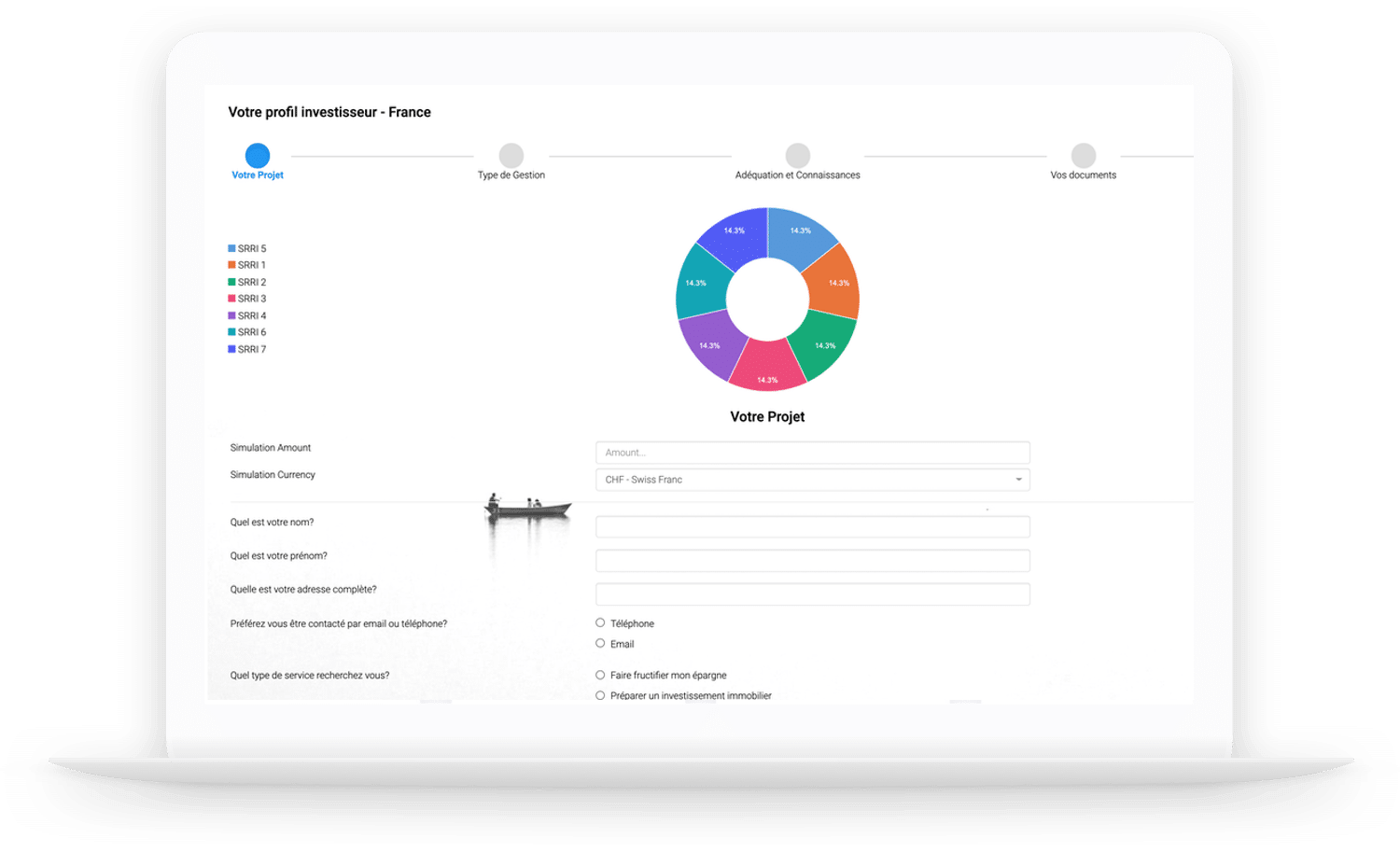 Challenges and Workflow Automation
In a period of uncertainty, our customers demand stability and certainty. Currently facing one of the major social, economic, and health crises in history, the acceleration of digital transformation has been a major challenge for all businesses, ranging from investment banks to wealth management firms. In the financial services industry, the usually present contact has been replacing with conference calls and remote talks. This created a clear need for marketing communication tools and client relationship management software. CRM systems enable employees, such as investment bankers or sales managers, to record client information, manage the sales cycle via sales pipeline, and generate client loyalty with a tailored investment rationale. Personalize the customer journey with automated workflows and inform your clients with pre-built email templates.
CRM for financial services
InvestGlass provides the means and ends to overcome the challenge of digitalization within the financial service industry with financial services CRM software. We offer an all-in-one CRM solution ranging from account management and opportunity management to automated follow-ups and relationship enhancement. Build trust by instantly communicating news and opportunities with your clients and managing their ever-changing requirements via forms and surveys. Digitalize your onboarding processes and KYC.
Our financial clients usually host the CRM solution on their server behind their firewalls. InvestGlass is also offered on the cloud-based solution hosted in Geneva and Lausanne. Our open API enables easy connection to partners and specific business processes. Our CRM platform is built to automate your network growth, act as a robot advisor, manage your new lead, and offer the benefits of total security.
Get in touch, or create an account