Customer Messaging Live Chat
InvestGlass makes chat easy for today's digital customers and investors. Simplify Your Workflow
From Start to End

Delight your customers with support on channels they love and guide them to find answers fast with InvestGlass Live Chat.
Because your customer's time is money.
Customers and investors prefer a fast and effortless customer service experience. InvestGlass live customer chat helps you deliver on these expectations through conversational messaging. All the conversations are store on Swiss Hosted Servers.  Simplify how customers connect with you Support customers and investors where they are. InvestGlass live customer chat is a modern conversational experiences like WhatsApp, Apple Business Chat, Facebook, Telegram on your InvestGlass client portal website. Simplify agent responses with a conversation inbox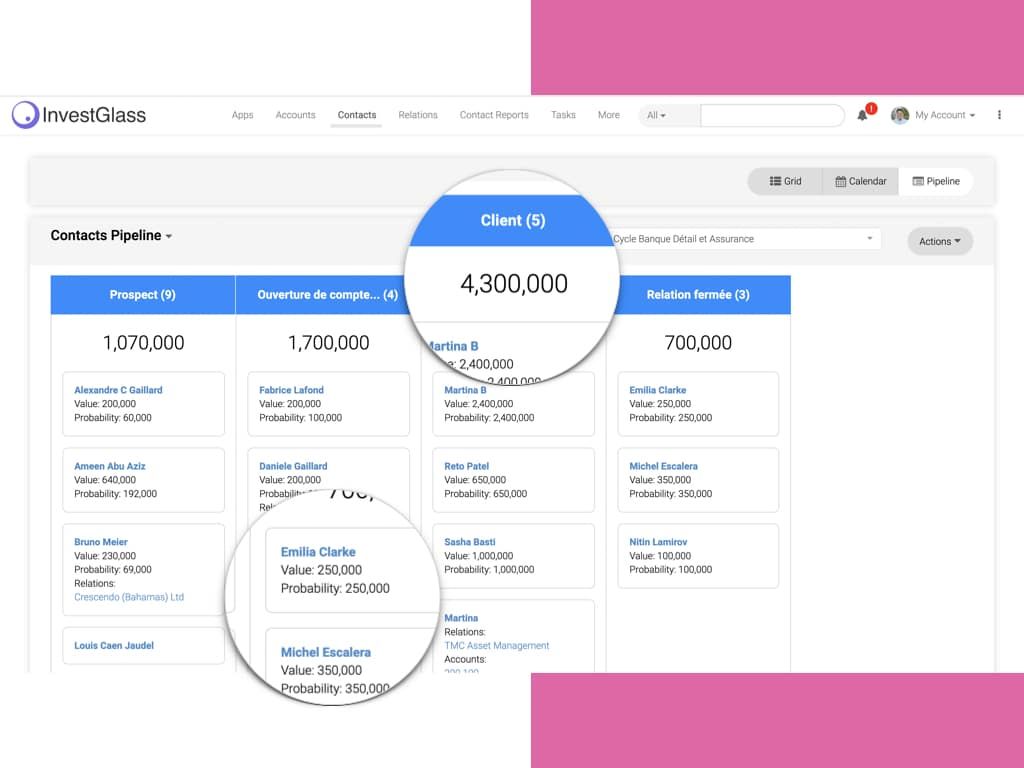 The customers who need it most, benefit most
InvestGlass offers a customer support chat that allows you to connect with your clients and manage their life cycle without missing a step. By connecting InvestGlass CRM to the customer support chat, you can follow your clients' every move and ensure that they are receiving the best possible service. InvestGlass provides a complete pipeline of features that allow you to track your clients from their initial contact with you all the way through their life cycle. By connecting the customer support chat to InvestGlass, you can ensure that you are always providing the best possible service to your clients.
Integrate it with your other business apps
API are the protocols that allow different software to talk with each other. We use the open REST API. You don't need special coding skills, just use your browser to send and receive data.
Signatys

Connective

Qwil

Scorechain

Microsoft Teams

Trello

Ardis

Investment Navigator
Jira Integrations

Conser

Quo

Zapier

Google