CRM for Real Estate Investors
InvestGlass is a powerful platform for real estate investors that maximizes your sales efficiency. Easily manage investment and sales opportunities, stay compliant with regulations, and protect customer data privacy. Simplify Your Workflow
From Start to End
The first Swiss CRM for real estate investors to manage digital onboarding, life cycle management, portfolio management, and marketing campaigns end-to-end.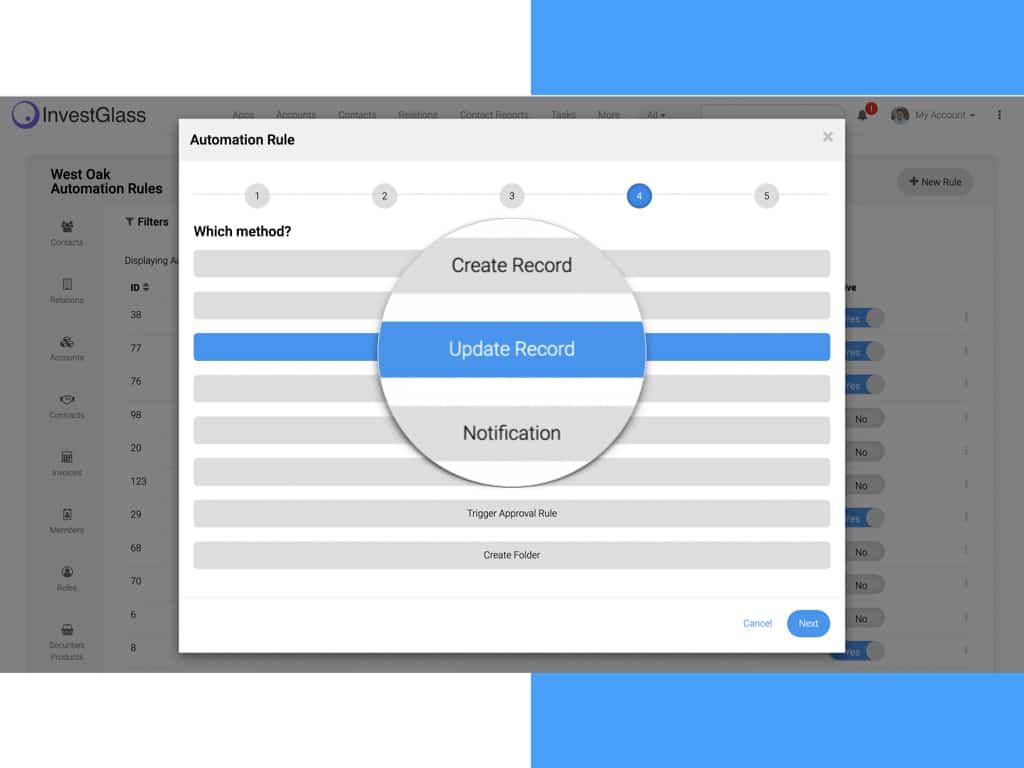 Automated workflows
InvestGlass is a user-friendly real estate CRM that automates workflows and integrates with digital signature solutions. The platform simplifies the lending and real estate processes with collaborative tools and sales force automation. Easily create digital onboarding forms and store investment reports securely in the Swiss Cloud. InvestGlass is perfect for real estate investors looking to streamline their operations with automation.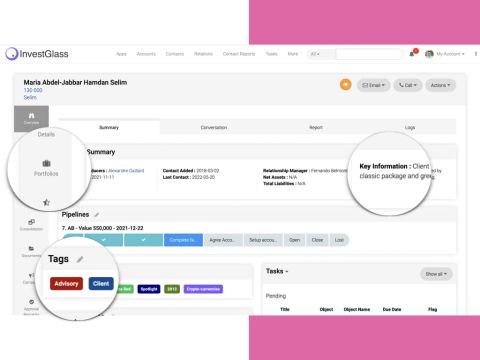 Flexible CRM
InvestGlass is a flexible real estate CRM that can be customized to meet your specific business needs. No coding knowledge is required. Customize standard tabs and record types with custom fields and page layouts. Track your progress and make informed decisions with a range of reports and dashboards. InvestGlass is perfect for both beginners and experienced users in the real estate industry.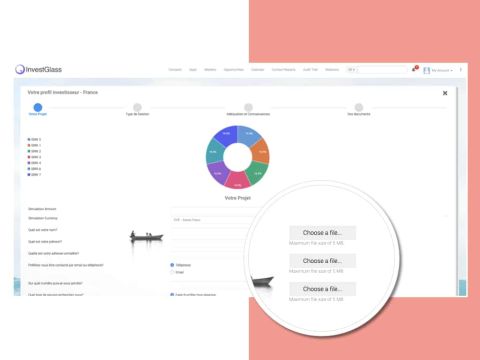 Digital onboarding
InvestGlass simplifies the onboarding process for real estate investors with digital forms and e-signatures. Collect information from prospects and clients quickly and easily without printing or mailing forms. Save time and streamline your operations with InvestGlass's digital onboarding feature.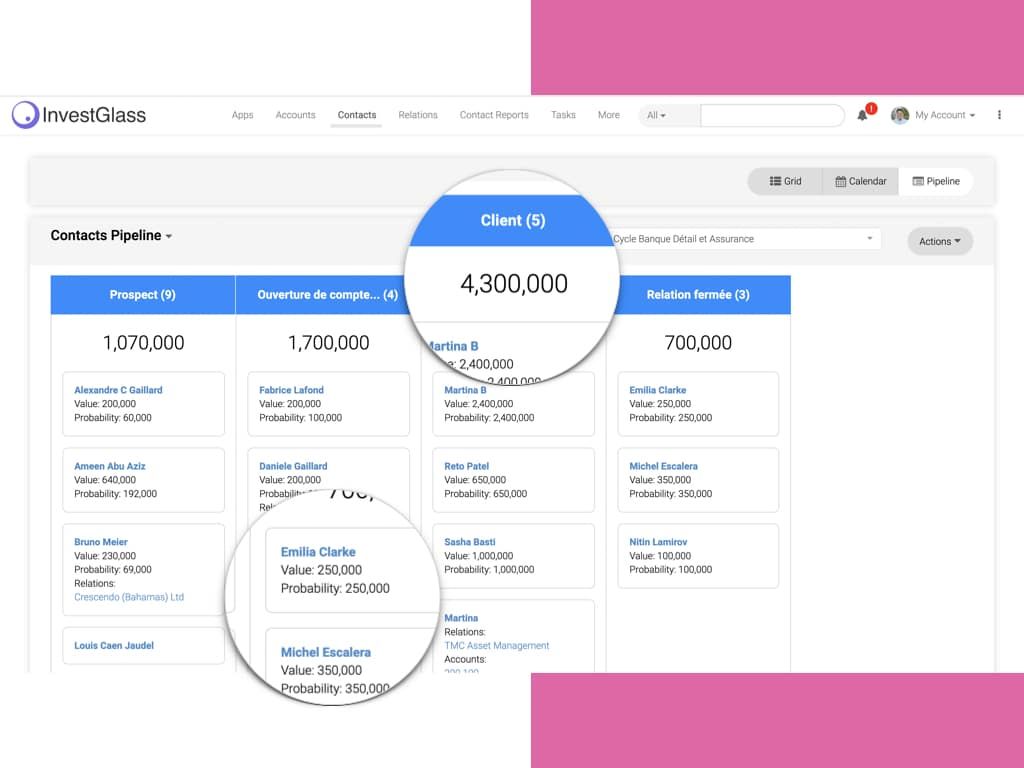 Sales pipeline and deals
InvestGlass's sales pipeline and deals management tool simplifies the real estate investment process. The platform streamlines the entire process, from lead capture to onboarding and portfolio management. With automated workflows, customizations, and digital signature solutions, InvestGlass saves you time and increases efficiency. Get real-time reports and dashboards to track progress and make informed decisions. InvestGlass is the perfect solution for real estate investors looking to streamline their sales pipeline and deals.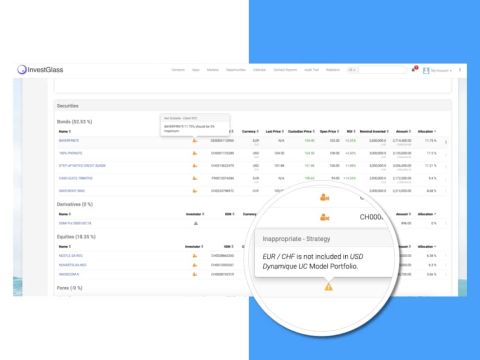 Beyond the Swiss CRM – leverage a full PMS
InvestGlass offers a full PMS (Portfolio Management System) specifically designed for real estate investors. Unlike traditional CRM solutions, InvestGlass provides features necessary for managing portfolios, retaining customer data, and assessing performance against peers. The PMS is ready to be connected to your banks and brokers' sources, making it easy to manage your real estate investments.
Sales software to help you grow
Turnkey hosting in Switzerland or in your local server

Built-in template for real estate institutions

Help you close deals faster

Respect regulatory frameworks

Automate sales tasks

Support your investor communication

Create customized sales reports