CRM for Public Sector
InvestGlass is a powerful platform for public sector businesses. With its secure on-premise solution, you can maximize sales efficiency while ensuring data privacy and compliance with regulations. Trust InvestGlass to provide stability and security for your operations. Automate Your Workflow
From Start to End
InvestGlass is an all-in-one solution for public sector businesses. Our Swiss cloud-based platform replaces outdated government technology with the newest solutions and is the first Swiss CRM to manage digital onboarding, life cycle management, portfolio management, and marketing campaigns from start to finish.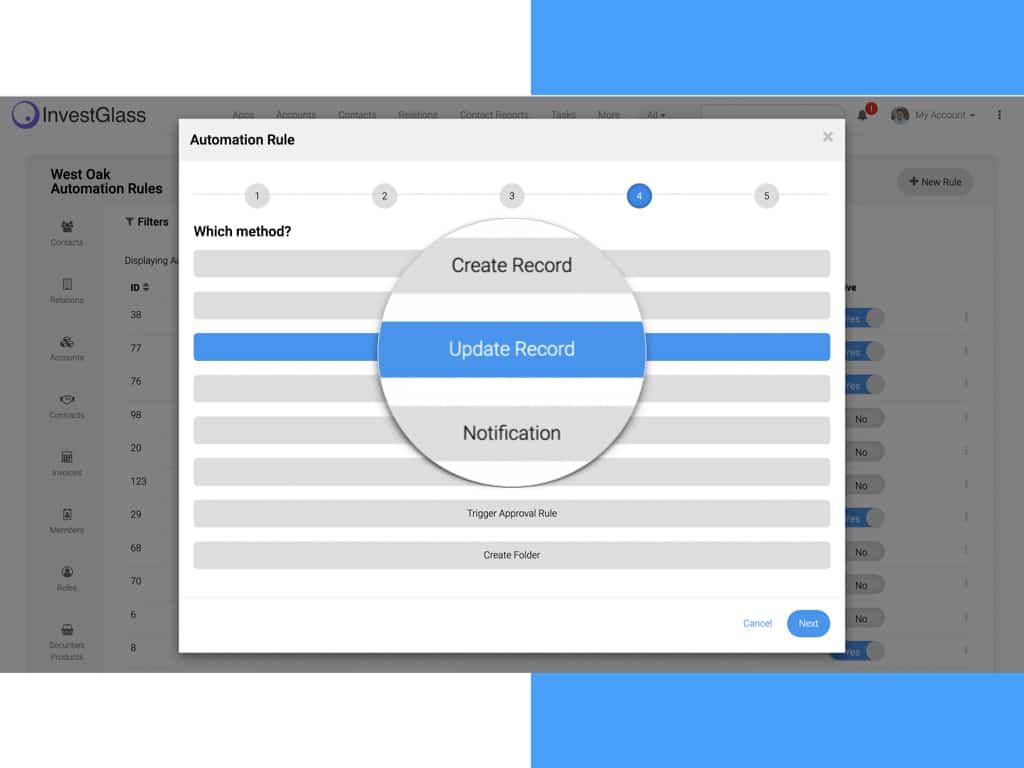 Automated workflows
InvestGlass automates workflows for public sector businesses, making it easy to connect with citizens via hyper-targeted email, and SMS campaigns. Our cloud-based platform ensures GDPR compliance, captures customer consent and preferences and provides detailed performance reports. Upgrade your communication strategy and reduce costs with InvestGlass.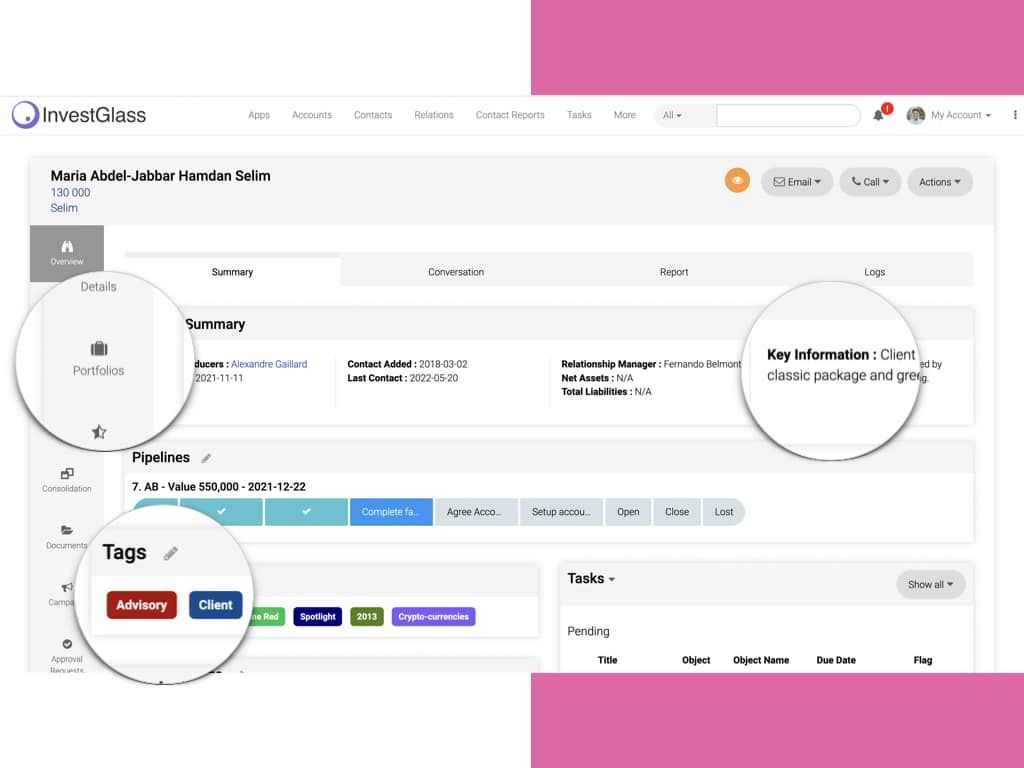 Flexible CRM
InvestGlass is a flexible CRM solution for public sector businesses. Our reliable and efficient tool is perfect for government agencies with unique requirements. Collect data on the Swiss cloud or on-premise, and reduce costs with our S3 format document management. InvestGlass is connected to important tasks and process management tools, ensuring smooth operations without interruption.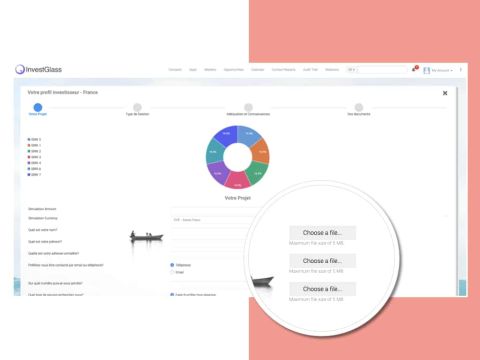 Digital onboarding
InvestGlass simplifies the onboarding process for public sector businesses with our digital feature. Create digital forms for prospects and clients to complete online, and collect electronic signatures. Save time and resources by avoiding printing and mailing forms. Our digital onboarding feature is a valuable tool for any government agency looking to streamline operations. Upgrade your onboarding process with InvestGlass.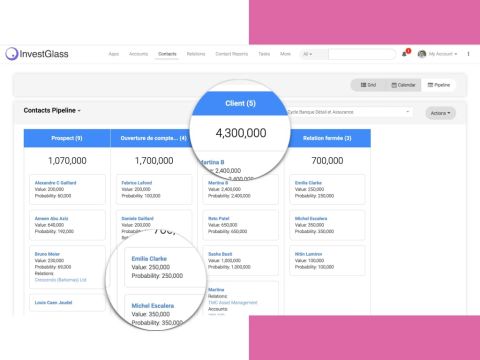 Projects pipeline and deals
InvestGlass's project pipeline and deal management help public sector businesses forecast growth by tracking citizens from beginning to end. Gain valuable insights to improve your agency process and make informed decisions about your business's future. Improve public policies with greater visibility using InvestGlass. Streamline your processes and save time with our automation tool, which frees up time for other important government agency activities.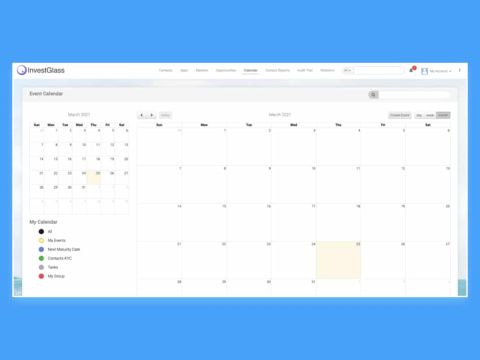 Calendar
InvestGlass's calendar feature is a must-have for public sector businesses. It allows you to keep track of important events, deadlines, and meetings in one place. The intuitive interface makes it easy to schedule and manage appointments with citizens, partners, and colleagues. You can set reminders, view appointments by day or week, and even sync with your existing calendar. InvestGlass's calendar feature ensures that you never miss a critical date, so you can focus on delivering exceptional public services.
Sales software to help you grow
Turnkey hosting in Switzerland or in your local server

Built-in template for public institutions

Help you close deals faster

Respect regulatory frameworks

Support your customer communication

Create customized revenue reports