CRM for Property Developers
InvestGlass is a powerful platform designed for property developers, helping you maximize sales efficiency. Manage property portfolios, spot new deals faster, and manage your team's tasks with ease. Stay compliant with regulations and protect customer data privacy. Maximize your efficiency with InvestGlass. Simplify Your Workflow
From Start to End
Looking for a CRM designed specifically for property developers? Check out Property Developers Lead Manager by InvestGlass – the first Swiss CRM that streamlines digital onboarding, life cycle management, portfolio management, and marketing campaigns in one easy-to-use platform. Affordable and efficient, everything you need is in one place.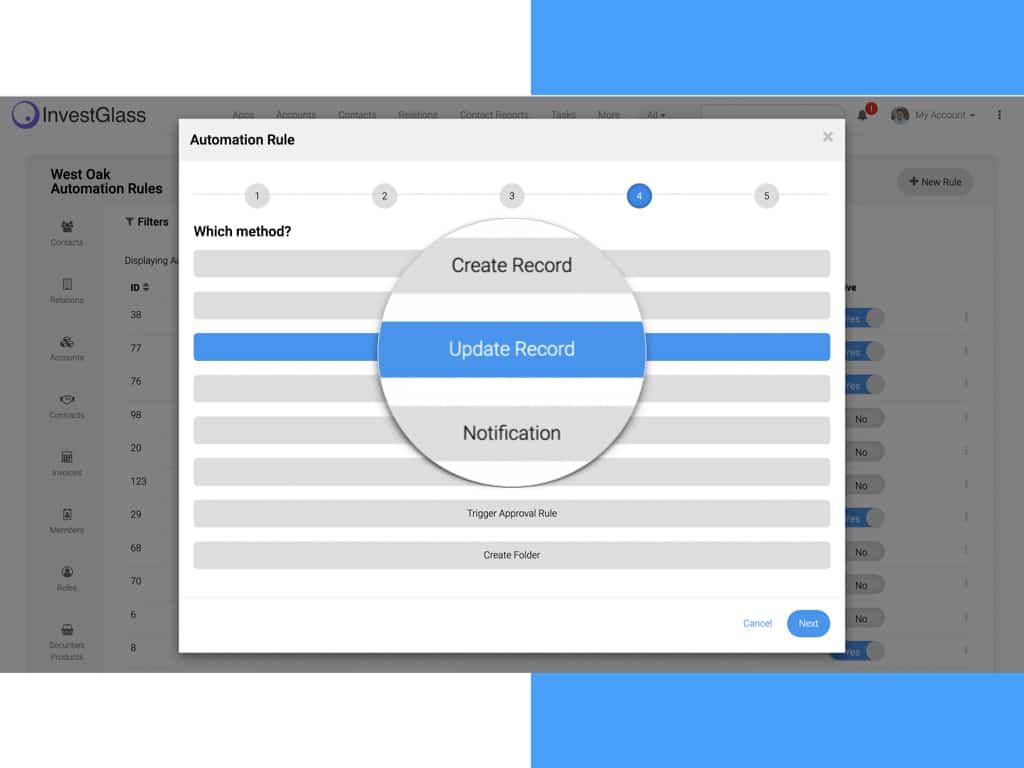 Automated workflows
InvestGlass offers powerful automation capabilities for property developers. Automate tedious tasks such as approvals, emails, events, and notifications. Save time and money while improving your efficiency and customer service. InvestGlass – the smart choice for property developers.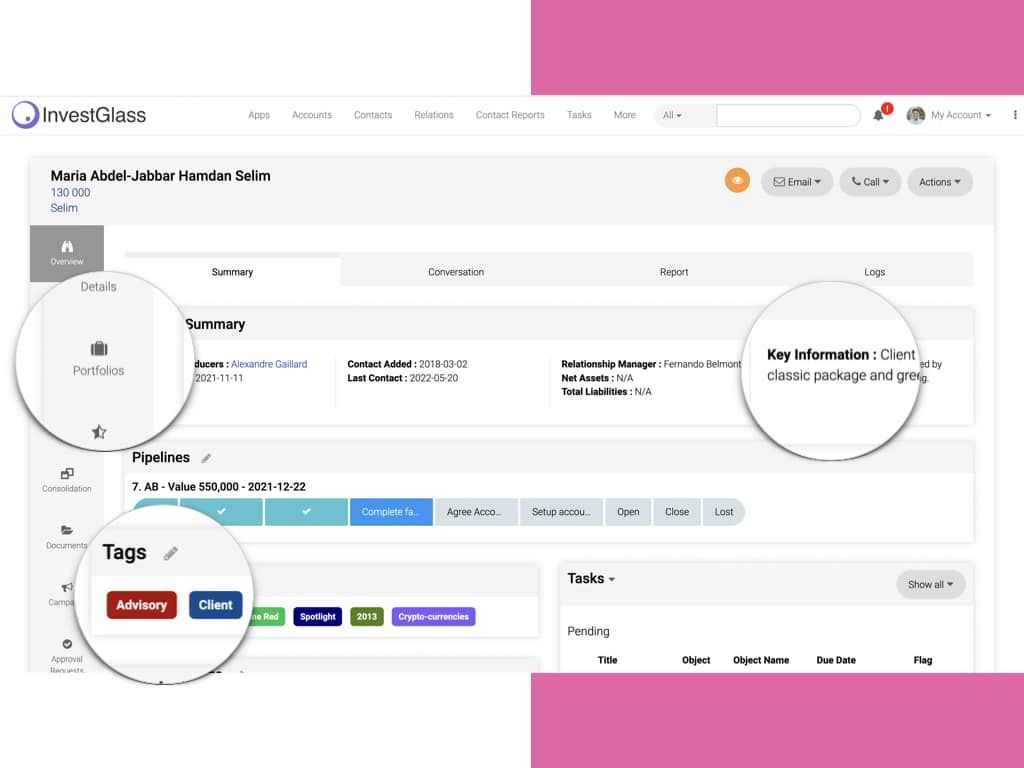 Flexible CRM
InvestGlass is a flexible CRM solution for property developers. Customize standard tabs, types of records, and even create custom fields with no coding required. InvestGlass is easy to use, even for those with no prior coding knowledge. Track your progress and make informed decisions with our wide range of reports and dashboards. InvestGlass is perfect for both beginners and experienced users alike.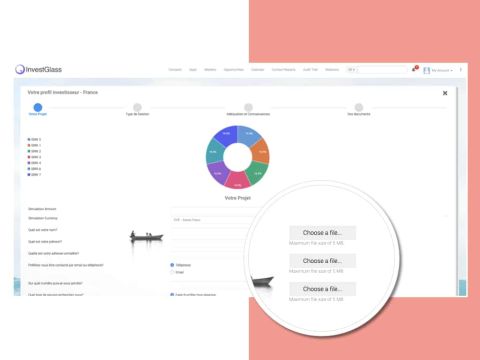 Digital onboarding
InvestGlass's digital onboarding feature is a valuable tool for property developers. Collect customer information quickly and easily with our digital forms that can be completed online. Our risk metric feature is specifically built for the mortgage industry. InvestGlass also includes a digital signature feature, so you can collect signatures electronically. Simplify the onboarding process and save time with InvestGlass.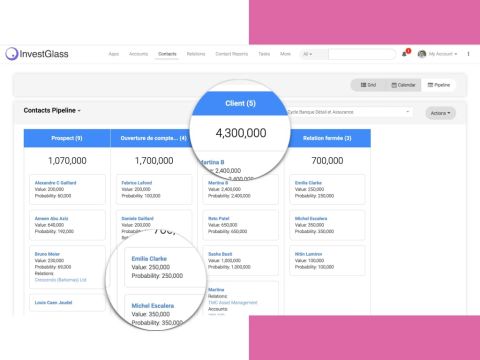 Sales pipeline and deals
InvestGlass is an essential tool for property developers to forecast and plan growth. Track each sale or deal from beginning to end with our pipeline functionality. Gain valuable insights into which stages are most successful and where improvements can be made. InvestGlass empowers you to make informed decisions about your business's future. With our pipeline functionality, you can confidently forecast and plan for growth, backed by data-driven insights.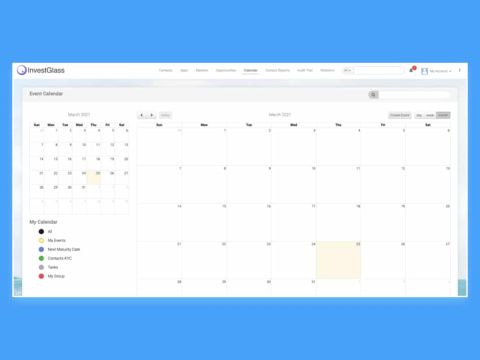 Calendar
Stay organized and efficient with InvestGlass's calendar feature for property developers. Keep track of meetings, deadlines, and tasks all in one place, viewable by day, week, or month. Integrate with email and CRM for increased productivity.
Sales software to help you grow
Turnkey hosting in Switzerland or in your local server

Built-in template for real estate developers

Help you close deals faster

Respect regulatory frameworks

Automate sales tasks

Support your customer communication

Create customized sales reports