CRM for Project Management
InvestGlass is a robust project management platform that helps you optimize your team's productivity. It enables you to efficiently manage your project and sales opportunities, ensure regulatory compliance, and safeguard client data privacy. Simplify Your Workflow
From Start to End
The first Swiss project management solution to streamline digital onboarding, life cycle management, portfolio management, and marketing campaigns from start to finish with ease.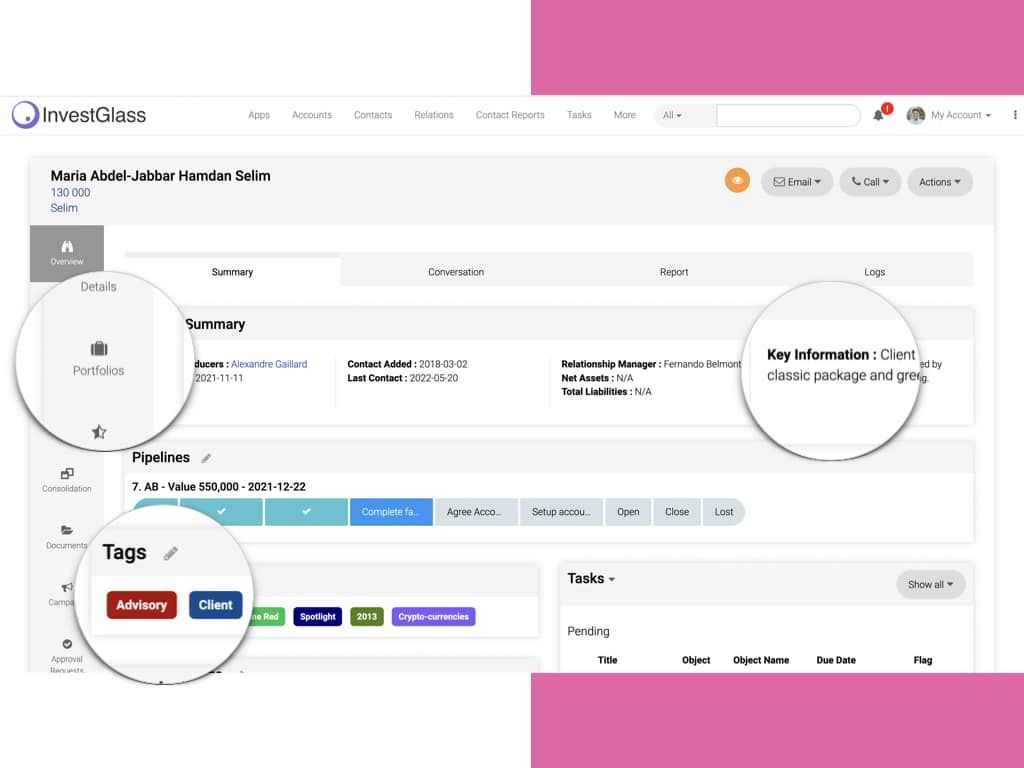 Flexible CRM
Host your client's data securely on Swiss servers or your own premises with InvestGlass. Our platform equips your team with the tools they need to streamline their project management workflow.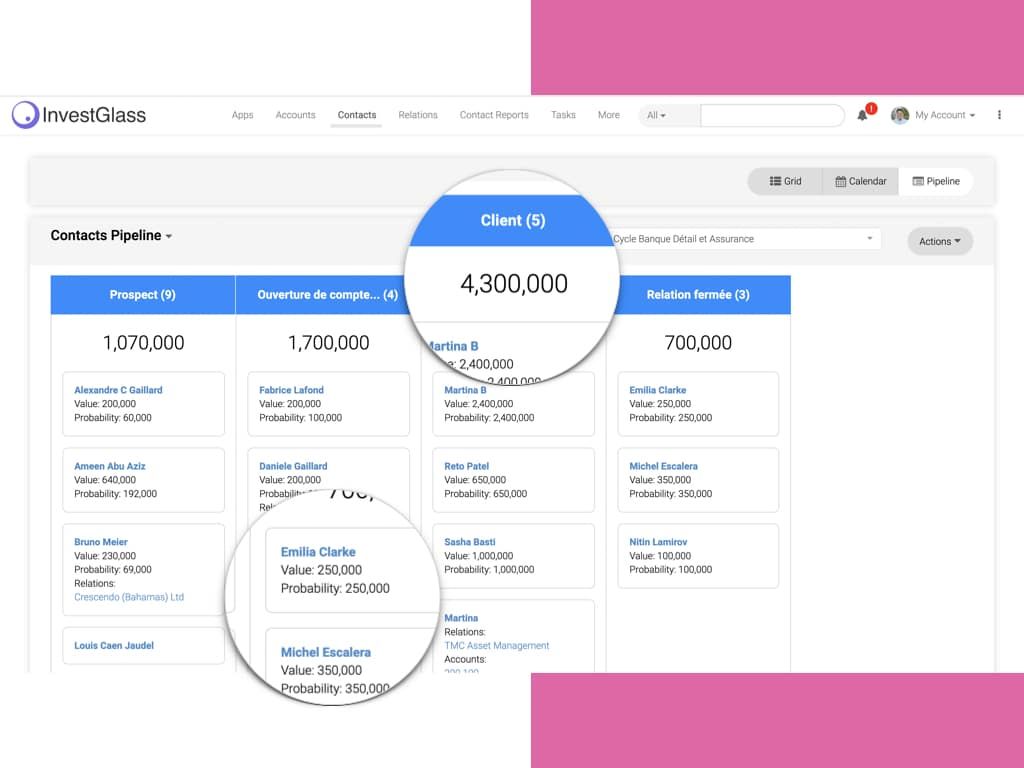 Projects pipeline and deals
Use our pipeline feature to monitor your project and sales cycle with ease. InvestGlass enforces contact report recording and helps you forecast future sales, so you can stay on top of your project management goals.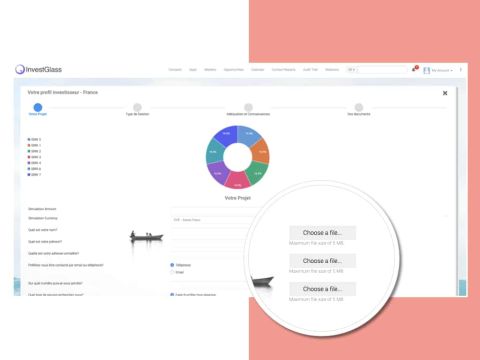 Digital onboarding
Simplify your customer onboarding process with InvestGlass's digital forms and automated document management. Our platform automates compliance checks and reduces manual data entry, allowing you to collect customer information quickly and efficiently. Streamline your project management process today.
Automated workflows
Our project management platform features automated workflows, email notifications and updates, and secure data sharing between advisors, clients, and other business systems. InvestGlass CRM software simplifies your project management process, so you can focus on growing your business.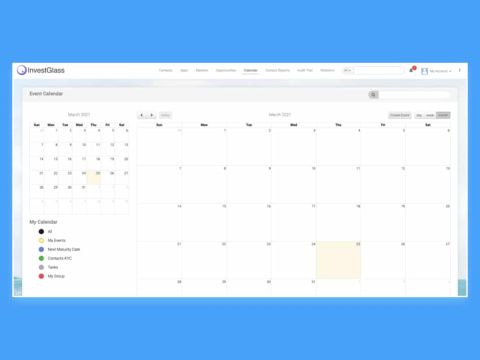 Calendar
With InvestGlass's calendar feature, you can easily manage your project deadlines and appointments in one place. Our platform offers a streamlined approach to project management, allowing you to organize your schedule, set reminders, and collaborate with your team. Keep your project management process on track with InvestGlass's calendar feature.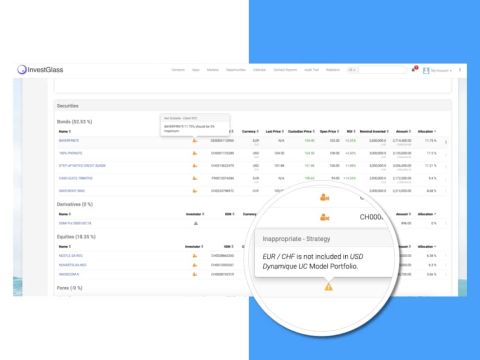 Beyond the Swiss CRM –
leverage a full PMS
InvestGlass is not your traditional CRM platform. Our project management solution is specifically designed for financial professionals, with features to manage portfolios, retain customer data, and assess performance against peers. Our full PMS is ready to connect to your banks and brokers' sources, making project management a breeze.
Sales software to help you grow
Turnkey hosting in Switzerland or in your local server

Built-in template for project management

Help you close deals faster

Respect regulatory frameworks

Automate sales tasks

Support your customer communication

Create customized sales reports