InvestGlass
CRM for Lawyers & Law Firms
THE BEST SWISS CRM FOR THE LAW FIRM PROFESSION. SHIFT YOUR FOCUS ON PRACTISING THE LAW. INVESTGLASS AUTOMATES YOUR BUSINESS BY PROVIDING LEGAL TEMPLATES, CASE STATUS UPDATES, DIGITAL SIGNATURE AND AN UNMATCHABLE DOCUMENT DIGITALIZATION.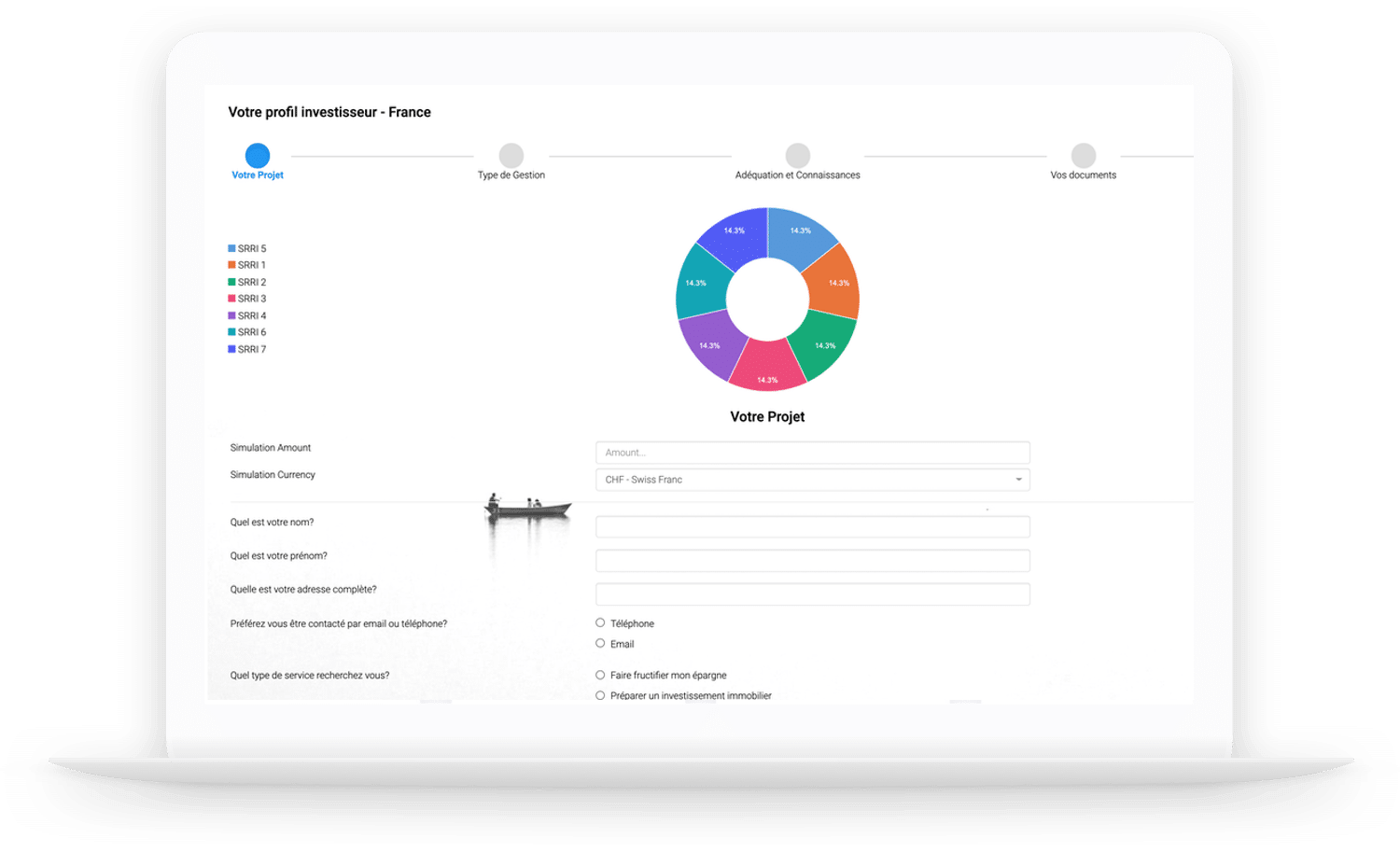 CRM for lawyers professions and law firms
In our growing digitalized world, Customer Relationship Management software becomes more and more important in practice areas such as law firms. A CRM ideal for law firms and lawyers should include contact management, customer service, marketing automation, document management, and a client portal. Indeed, contact information is necessary for law practice be it for procedure purposes or case-related purposes. The database needs to correctly manage and forms can be sent per email to complete the intake process. Law firms and lawyers are searching for a solution that centralizes their customer data, organizes important tasks, manages all documents in one place, automates marketing emails, track customer interactions, and simplifies the invoicing process.
InvestGlass's CRM tools include all the above benefits and adds artificial intelligence to automate most of your processes and administrative burdens.
Complete client management CRM software for law firm
InvestGlass's lawyer template enables a clear tackling of the lawyers' challenges. Customizable fields and emails can be tailored to fit your specific law firm, and the document system enables greater knowledge of your cases. Our invoice system allows a precise accounting of the hours spent on each client and our audit trail keeps 10 years of history.
We digitalize the client onboarding and KYC processes which automatically gather all the documents relevant to your law case. Then, our pipeline management features enable you to keep track of your customers journey and his/her different needs along the way. The task system offers a clear organization of your time, your team, and your users. Our tagging feature enhances the potential of the solution by gathering clients in opinions and interest groups. Finally, the security of client relationships and data is eased by the Swiss system. Indeed, contrary to software in the United States, such as Salesforce, the US Cloud Act does not apply in Switzerland.
The CRM system includes case management software to records new clients' cases. Investglass CRM includes a document storage cloud-based. The data can be access based on record permission. Specifically, designated colleagues based on their seniority or deal on a ship will access records or specific fields.
The CRM can be connected to a phone, I voice over IP solution, and all conversations can be recorded and attached to contact reports. This will prevent a dual log of your interactions with clients. This is a perfect design for law firms looking for a legal CRM.
To publicize your low from activities, Investglass offers an email marketing tool. The email marketing automation will send either individualized emails to each customer and prospects of your law firm the system respects GDPR our regulation.
Investglass offers an invoice or a billing system built for a law firm. The solution can be connected to other cloud base invoicing tools.
Last but not least Investglass offers a digital onboarding system and digital signature system which will automate your law firm activities. The system records client intake and documents. Forms feet will fit your needs and record-making InvestGlass the perfect CRM system for ambitious law firms.
Get in touch, or create an account