InvestGlass
CRM for FinSA
FinSA is a Swiss law that contains rules for offering financial services and financial instruments, improving client protection and we get you covered.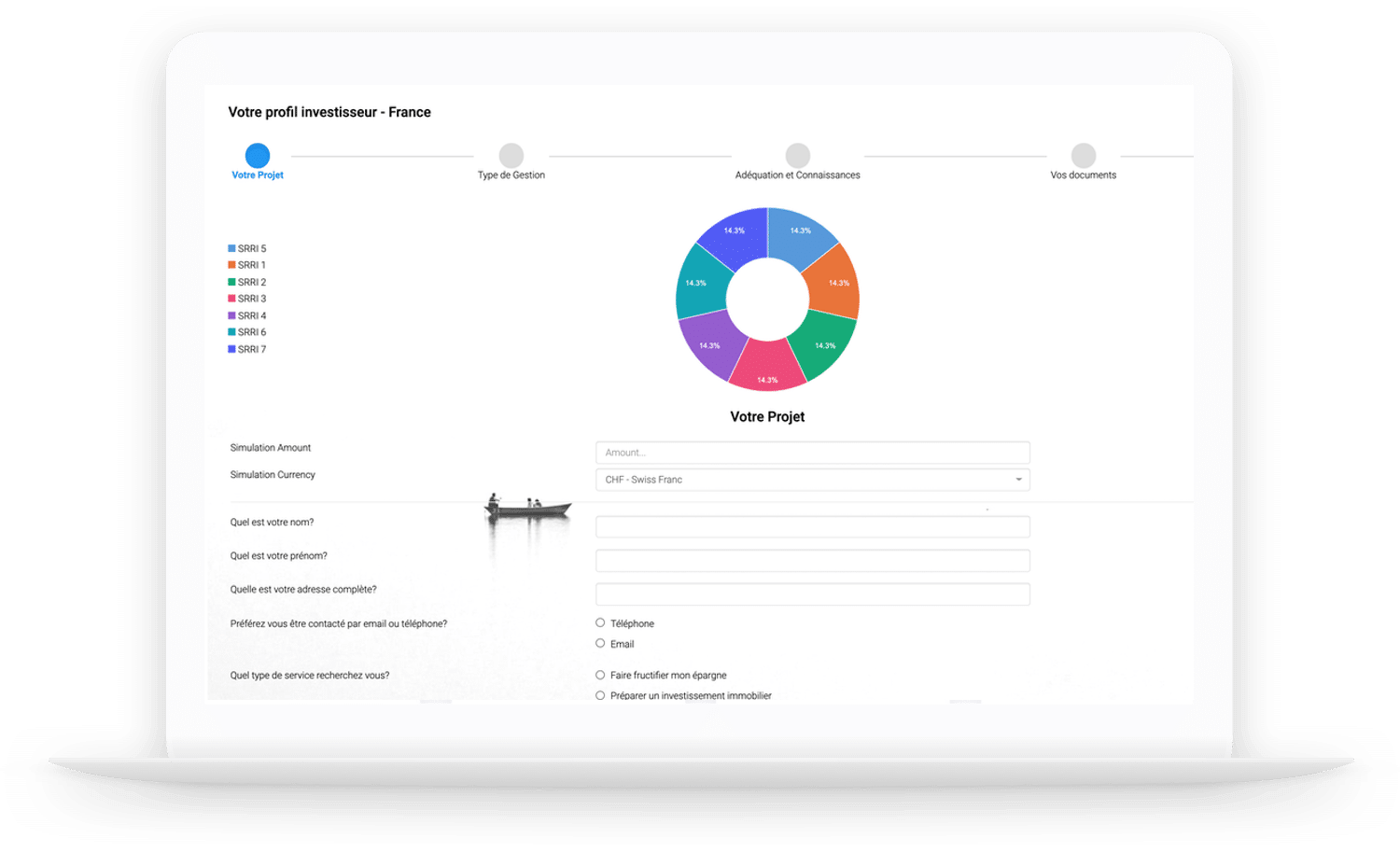 The Swiss Financial Services Act is new legislation that will have a significant impact on the banking industry. It introduces better regulation to private banks and external asset managers, as well as CRM (customer relationship management) systems for financial institutions. The law also includes provisions for whistleblower protection and increased disclosure of information in case of bankruptcy.
When will the Swiss Financial Services Act (
FinSA
) start?
The new Swiss Financial Services Act (FinSA) entered into force on 1 January 2020. The aims of the new Swiss FinSA include strengthening investor protection and supervision of the financial services industry.
The Swiss Financial Services Act (FinSA) is not only an important development for Switzerland but also a milestone in the European Union's efforts to implement stronger regulation and oversight.
Will all financial service providers adapt to FinSA?
Yes, private banks and external asset managers will benefit from InvestGlass automation to deliver the right financial information at the right time to the right investor. The way you collect documents, distribute financial solicitations, and monitor risk will be different. It's not only key information, it's the whole customer data that will need to be automated to be in line with the financial market supervisory authority requirements.
Are you ready for the Swiss Financial Services Act FinSA?
If you are already using a CRM and PMS, the InvestGlass Cloud CRM solution can easily be connected to your legacy solution. If you don't have anything yet or wish to change, InvestGlass has the know-how to build the modern solution you require to equip yourself. InvestGlass is hosted in Switzerland and serves private and retails banks with powerful tools for clients advisors, bankers, and trust.
Indeed, the powerful CRM is coupled to financial instruments which filters that suitability data, then generate hyper-individualized sollicitations. The solution offers digital onboarding tools to facilitate information document collection and filtering.
InvestGlass is the tool you need to offer private clients and retails clients scalability and improve loyalty.
Get in touch, or create an account