CRM for Dental Practices
Boost patient loyalty with InvestGlass, the dental clinic CRM. Store important documents, automate tasks, and create effective marketing campaigns for your practice. Simplify Your Workflow
From Start to End
Revolutionize your dental practice with InvestGlass, the Swiss CRM that streamlines digital onboarding, patient cycle management, appointment scheduling, and marketing campaigns.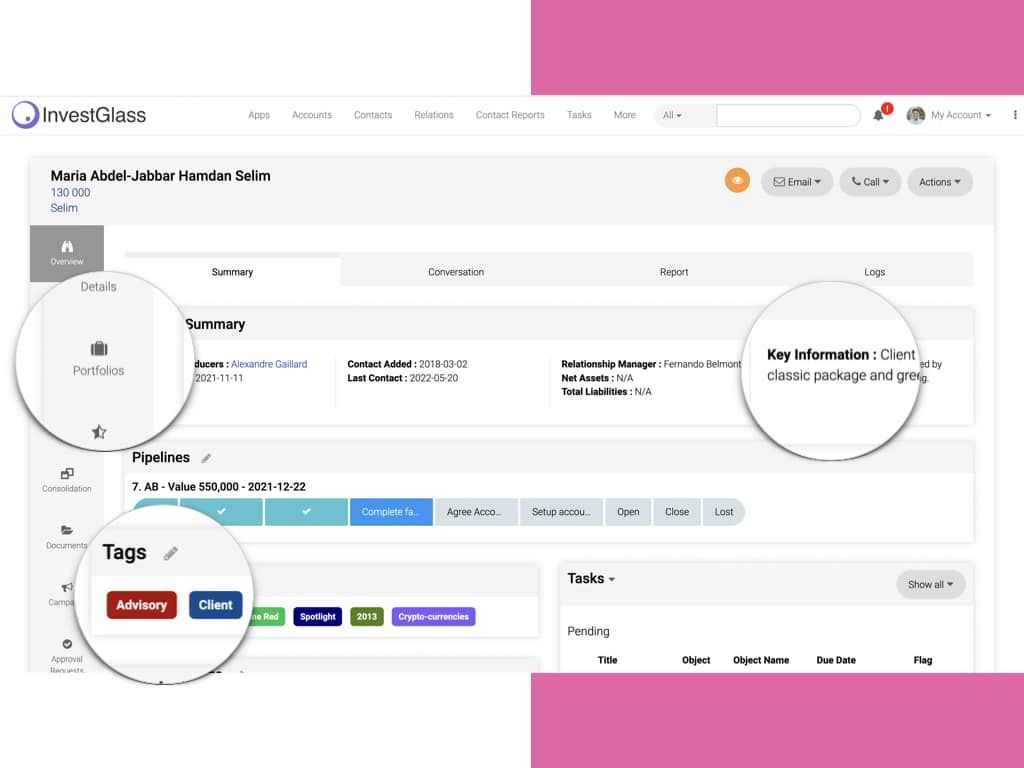 Flexible CRM
The pandemic has intensified the need for CRM adoption in the dental industry. InvestGlass CRM offers an all-in-one solution to simplify communication, streamline appointment scheduling, manage staff performance, automate tasks, and enhance patient care. Our system is designed to connect with your existing systems while ensuring data security and compliance. Embrace digital transformation and efficient team management with InvestGlass, the complete dental practice CRM.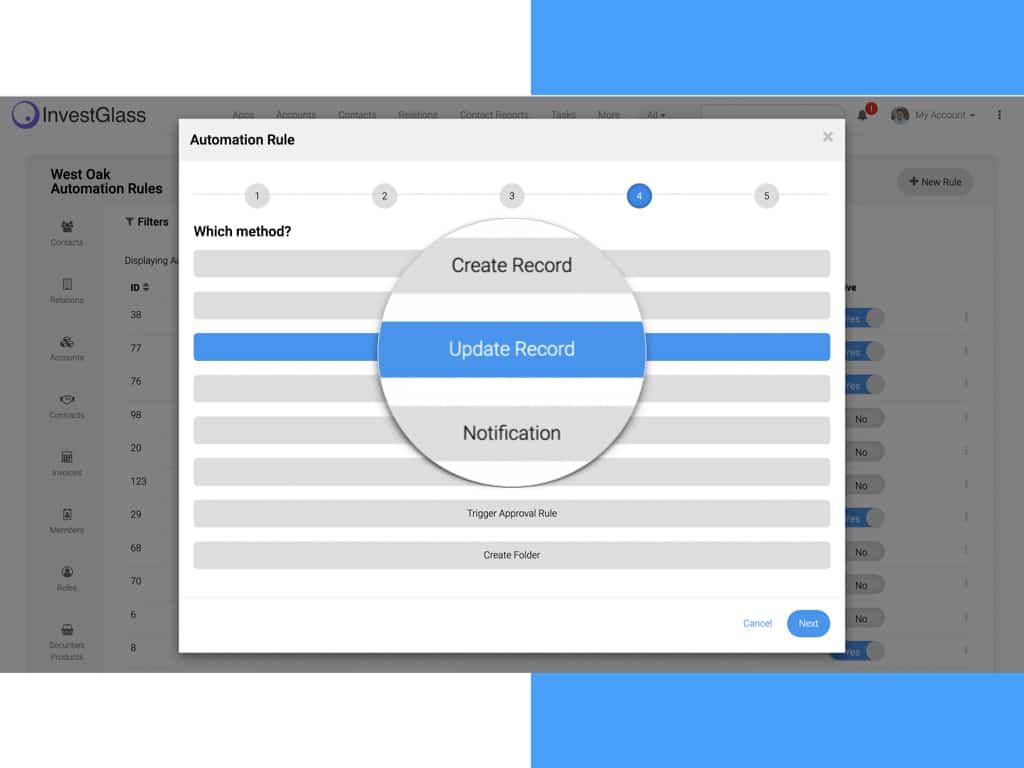 Automated workflows
InvestGlass offers powerful automation capabilities for dental practices, streamlining tedious tasks such as email responses, appointment scheduling, and follow-ups. Our CRM templates and automated processes make it one of the most efficient tools in the dental CRM market. InvestGlass saves you time and money in the long run by automating many routine tasks. Our all-in-one system collects all your data, including prospective patients and appointment schedules. Simplify your workflow and increase efficiency with InvestGlass.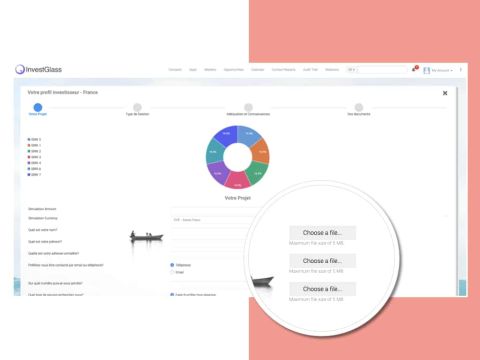 Digital onboarding
InvestGlass offers a convenient digital onboarding feature for dental practices to quickly collect information from new and existing patients. Our system creates online forms that can be easily embedded into your website and includes a digital signature and appointment scheduling. Say goodbye to printing forms and mailing them out – InvestGlass streamlines the onboarding process and saves you time. Simplify your workflow and enhance patient experience with InvestGlass.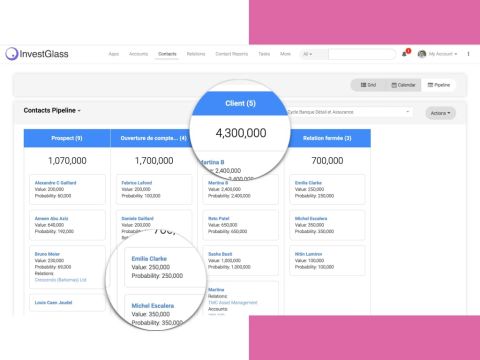 Patients pipeline and deals
InvestGlass helps dental clinics manage their sales pipeline with ease. Our CRM system provides valuable insights and analytics to fine-tune your marketing strategies for greater success. With automation features, you can send the right message to the right people at the right time, driving sales from potential and existing customers alike. InvestGlass keeps nurturing your patients so that you are always their first choice for dental treatment.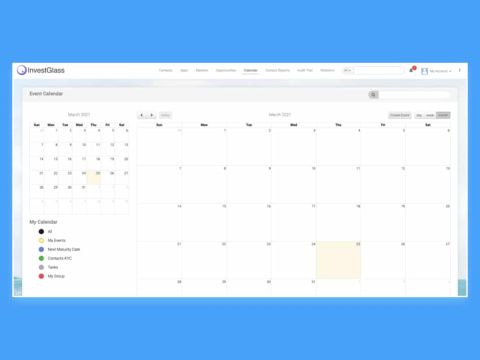 Patient portal & Calendar
InvestGlass streamlines your dental practice with our client portal and calendar features. The client portal allows easy communication and important data collection, while our calendar feature manages appointments and events with ease. Focus on patient care while we handle administrative tasks.
Sales software to help you grow
Turnkey hosting in Switzerland or in your local server

Built-in template for dental practices

Help you close deals faster

Respect regulatory frameworks

Support your patient's communication

Create customized revenue reports