InvestGlass
Automation tools
Enable collaboration between departments and teams by unifying technology and workflows.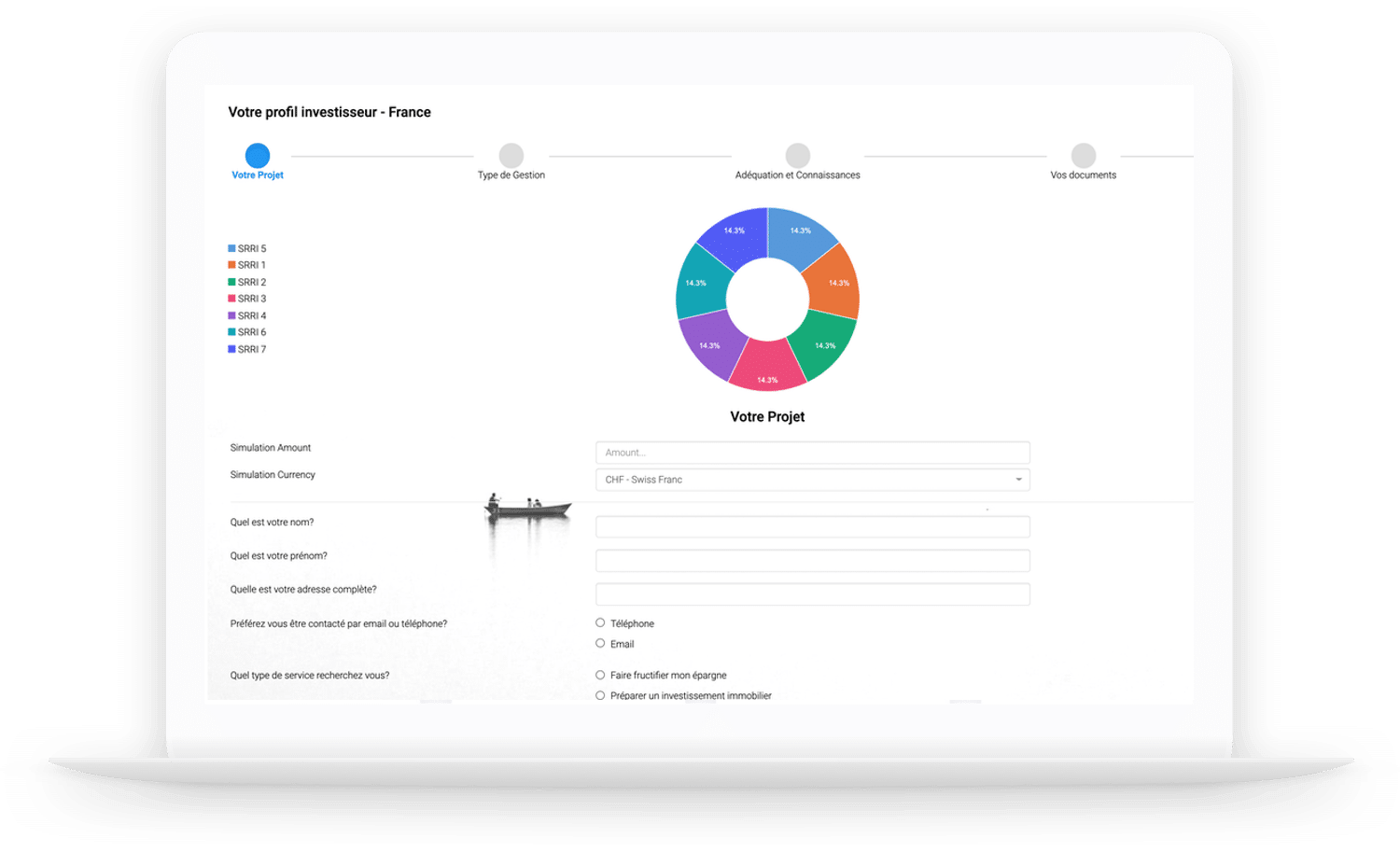 Automation
Make your team work less on emails and more on what really matters with InvestGlass automation feature.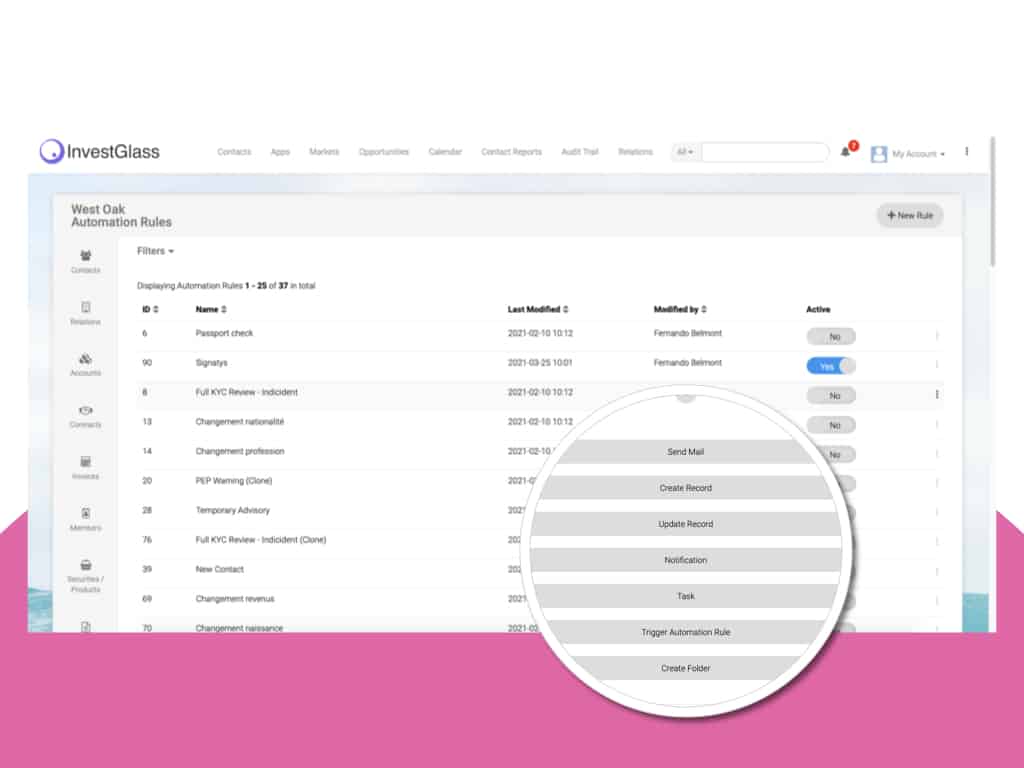 Automation
Create, update, delete with automation.
Insert matching fields using logical operators to specify an automation trigger. Create a record and update existing records. Automatically retrieve the relevant information from emails and documents, and store them in your CRM. Automate clients' risk assessment and store the value.
Approval processes
Launch an approval process on submission.
InvestGlass's approval process feature allows you to automatically launch an approval question when a document is signed or a form submitted. Specify the approvers or select a team of approvers. Notify the approvers when the process starts as well as when the process ends. Freeze the form or document while the process is ongoing. Decide on the approval rule of acceptance. Automate the response.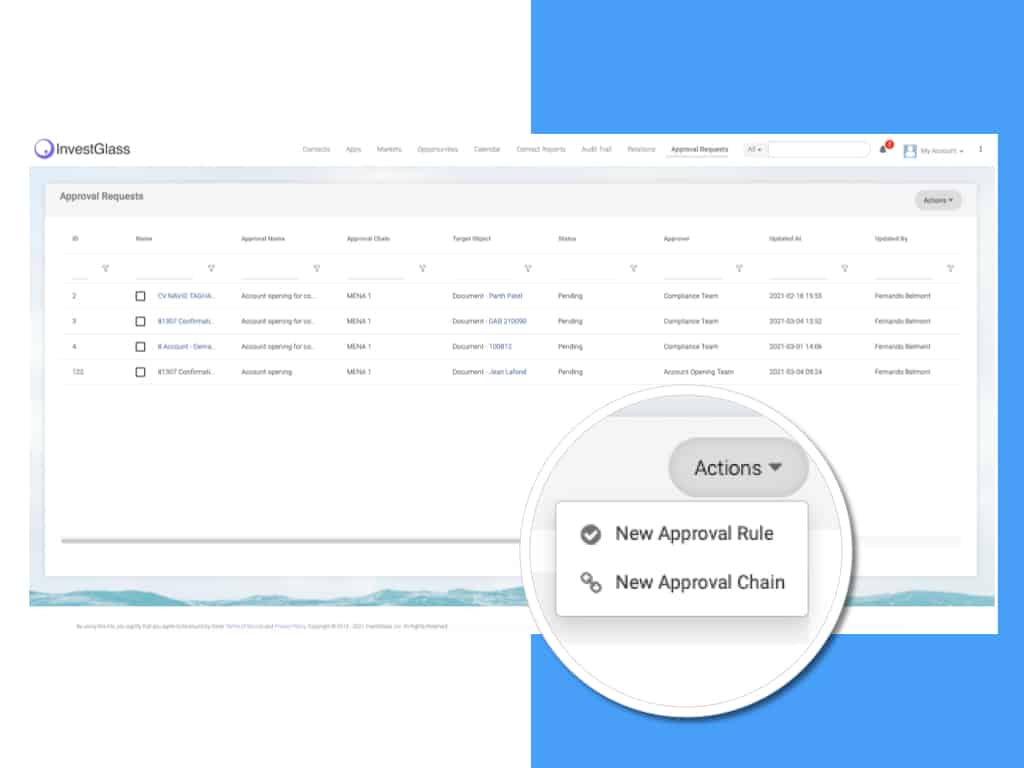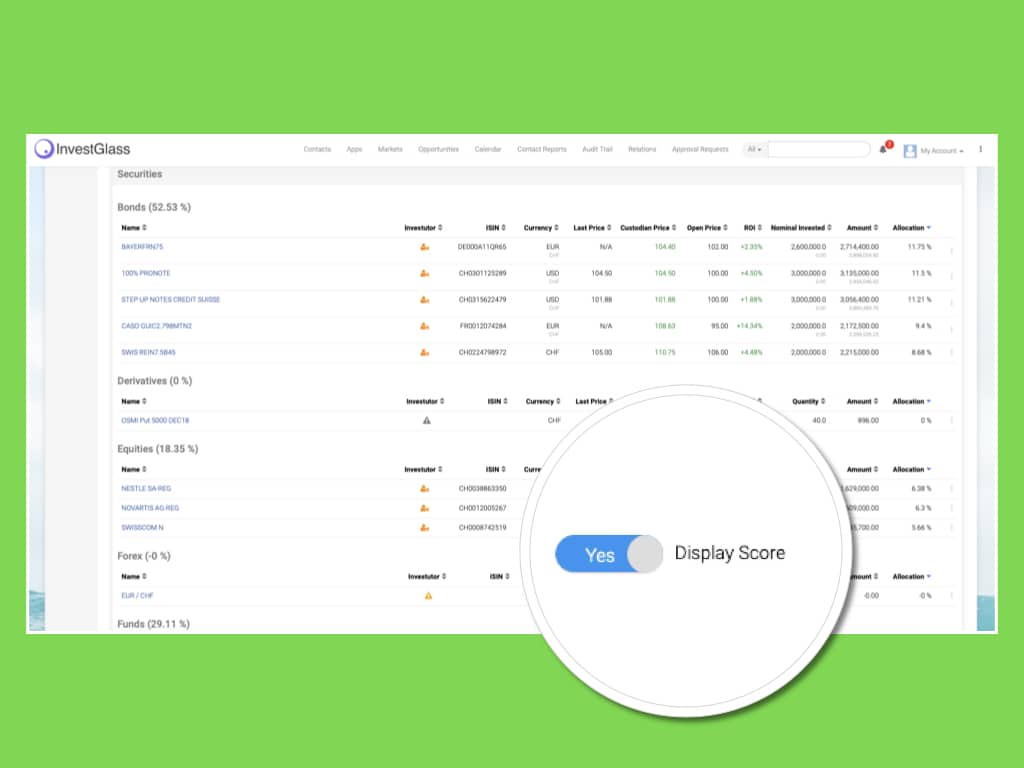 Artificial Intelligence
Harvest insights with R and Python algo.
Build digital onboarding forms and link them to InvestGlass rebalancing tool to produce your own robot advisor. The robot will automatically help you to generate trade blotters from your model portfolio blueprints. Rebalancing will screen the CRM KYC to make sure that you respect each clients' suitability before you trade.
Tasks

Automate tasks and follow-ups.
Tasks may be created around four focus objects: Account, Contact, Portfolio, and Security/Product. A task can be prioritized, connected to a pipeline, and assigned to any member of your team. Similarly, task creation can be automated when a trigger stimulus occurs.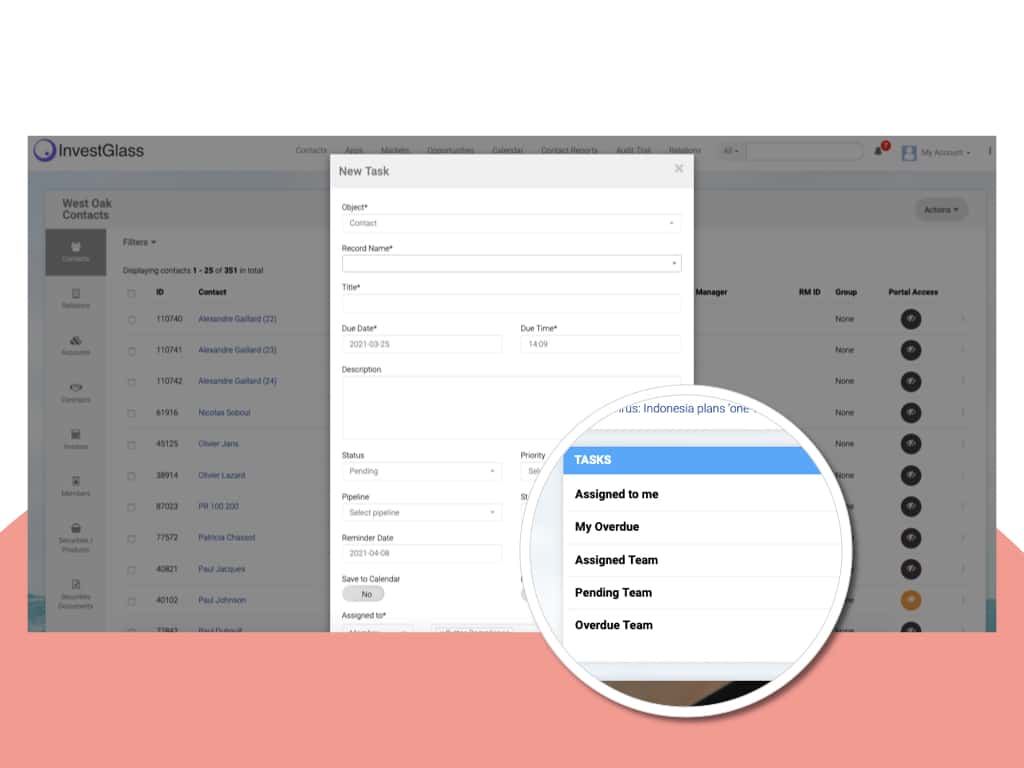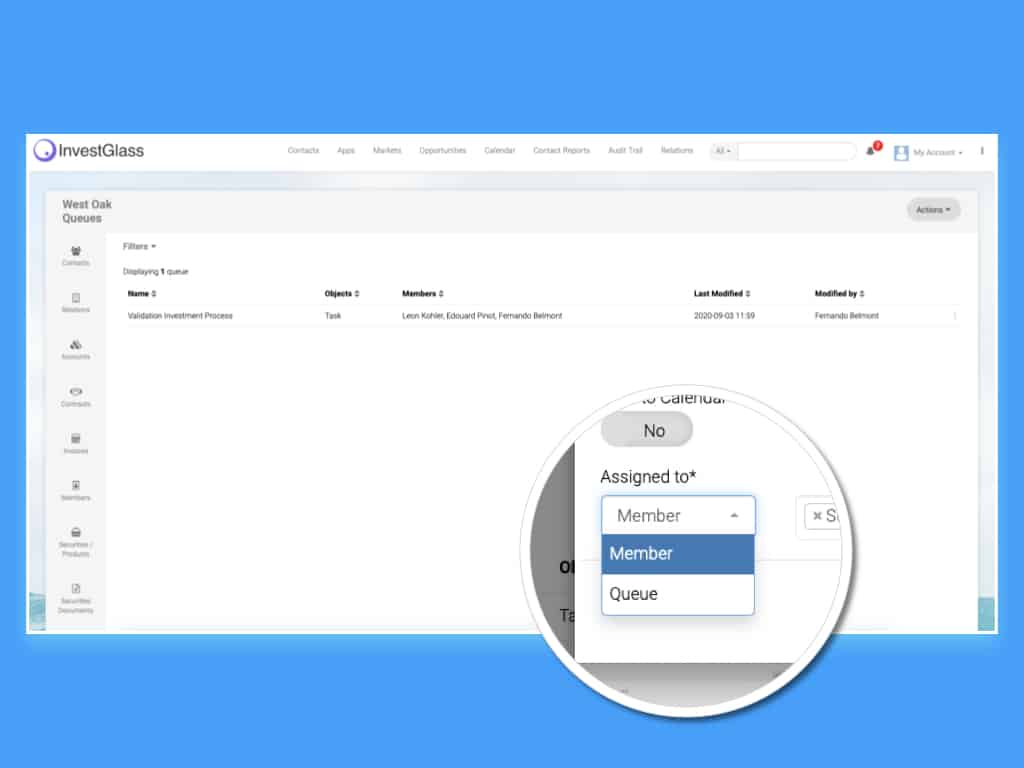 Queues
Set specific approval sequence.
Set specific sequences of approval, tasks, or pipeline. Automatically notify your company's members or clients whenever they have to complete a task or an action for the pipeline or approval process. Queuing allows you to set a sequence of actions to be taken and to follow the evolution of the process.
Start a free trial of the Swiss #1 service solution.
No credit card required. No software to install.