InvestGlass
Marketing tools
Manage marketing processes and multifunctional campaigns, across multiple channels, automatically.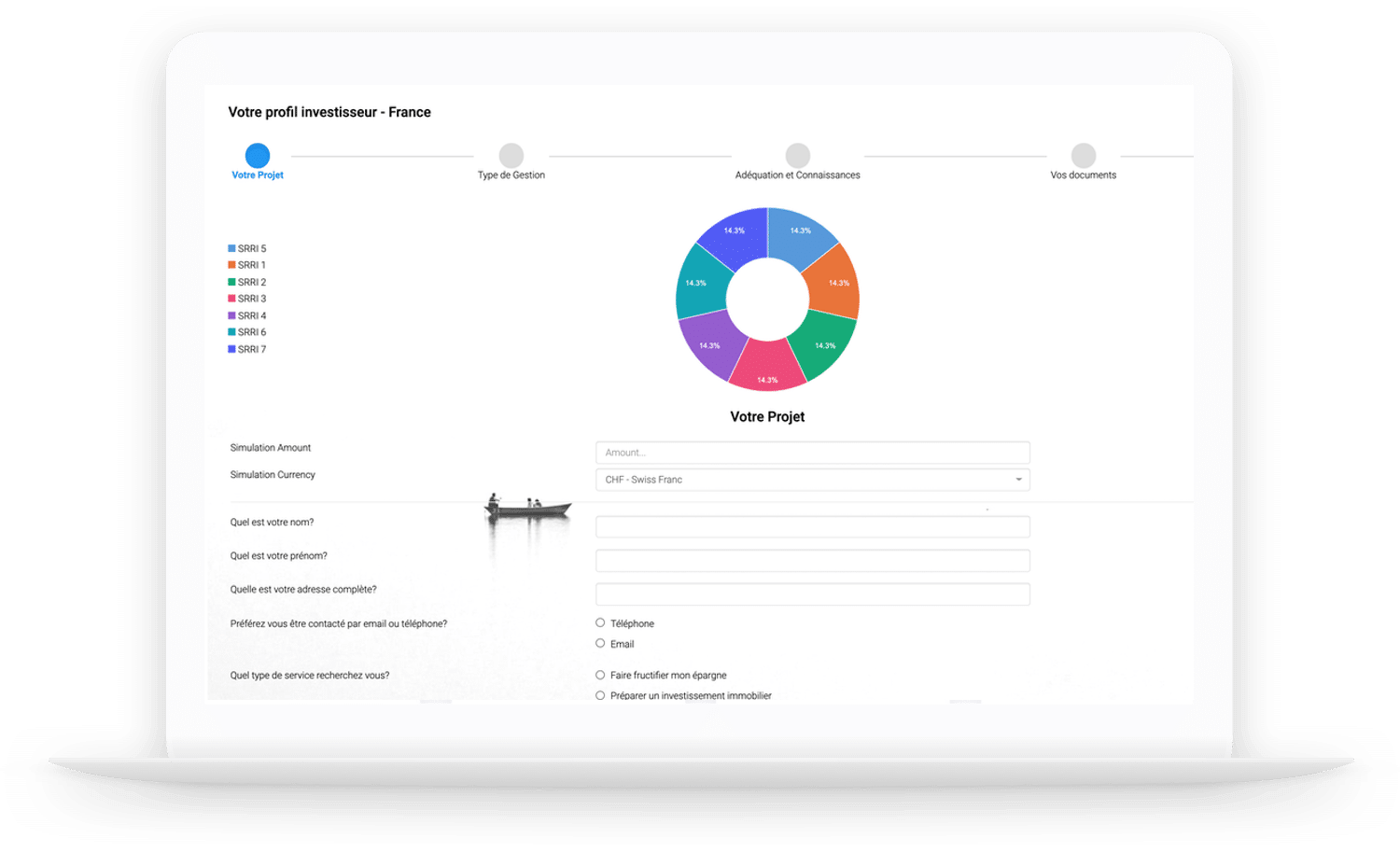 Marketing Automation Software
What is marketing automation software? A marketing automation software is a solution designed for marketers. Marketing automation platform combines the tools of email marketing automation, lead nurturing and sales pipelines, analytics and reporting, and digital advertising. 
InvestGlass is a Swiss CRM based in Geneva which newly developed marketing automation solutions. This development combines an inclusive CRM with marketing automation software.
Customize your marketing and sales management with a CRM that combines an all-in-one client management software with lead tracking and marketing automation solution. The platform includes an email marketing campaign planner and other marketing and sales management automation tools.
Pipelines
Pipeline refers to a tabular representation of the sales/deals between your company and your accounts. InvestGlass's pipeline functionality allows you to define which stages of a process are needed and to specify tasks and an agenda for each. This function empowers great organization as well as forecasting. Updating clients on your advancements is easily made based on this functionality.
Emails & Marketing
Customized marketing emails.
Connect your email credentials to InvestGlass mail system and send hyper-targeted message to your customers. Respect GDPR regulation via the audit trail system capturing customers consent and preferences.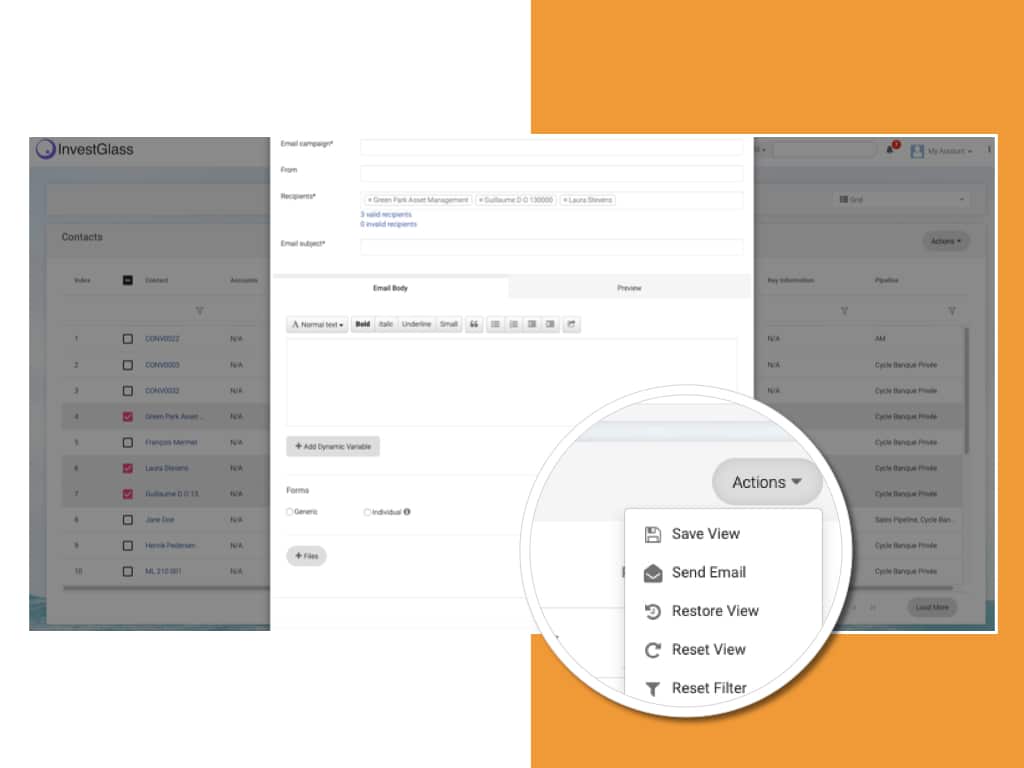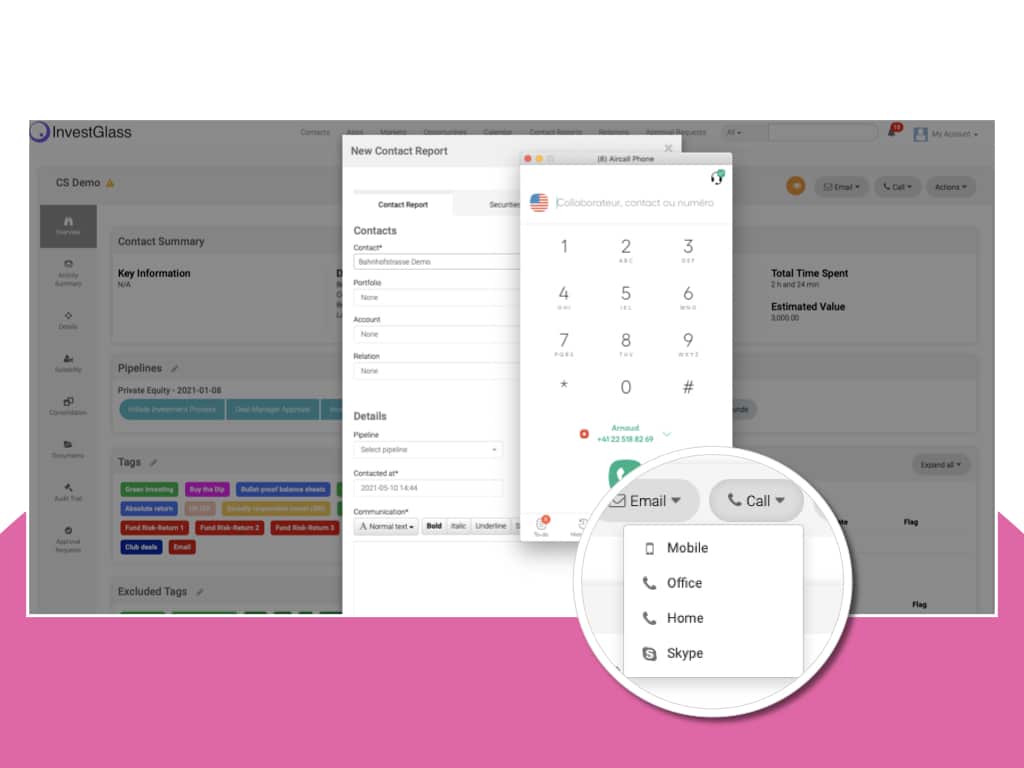 Communication tools
Connect with an open API to multiple communication tools, such as Aircall, WhatsApp, Intercom or Qwil, to prevent dual logs, and record conversations.
Keep track of the conversation via contact reports and track them with task reminders, and follow up ID tracking.
Set tasks and reminders for your team members. Escalate questions to your team specialists.
Campaign monitoring
Monitor your marketing campaign and assess its efficiency. The campaign monitoring feature enables tracing which emails were sent, opened, clicked, and replied to, meaning you can specify your message until you reach a satisfactory response rate.
Activate the scheduler to delay your campaign and keep your marketing emails out of the spam box. Send surveys and forms which can be customized and maximize for your needs.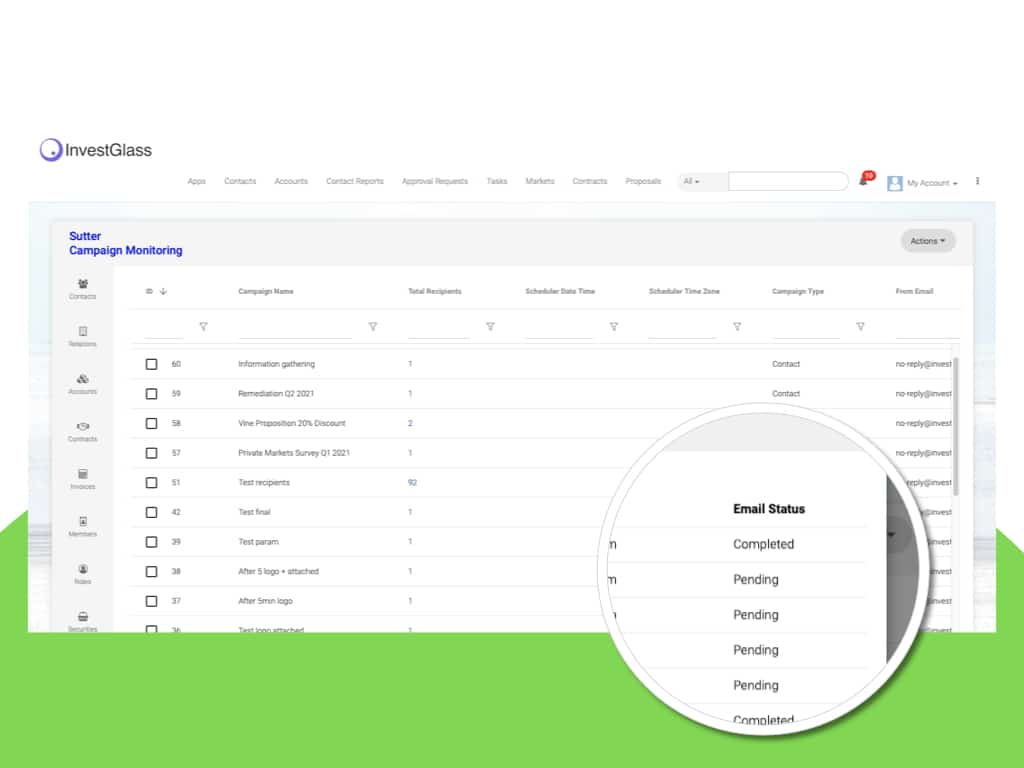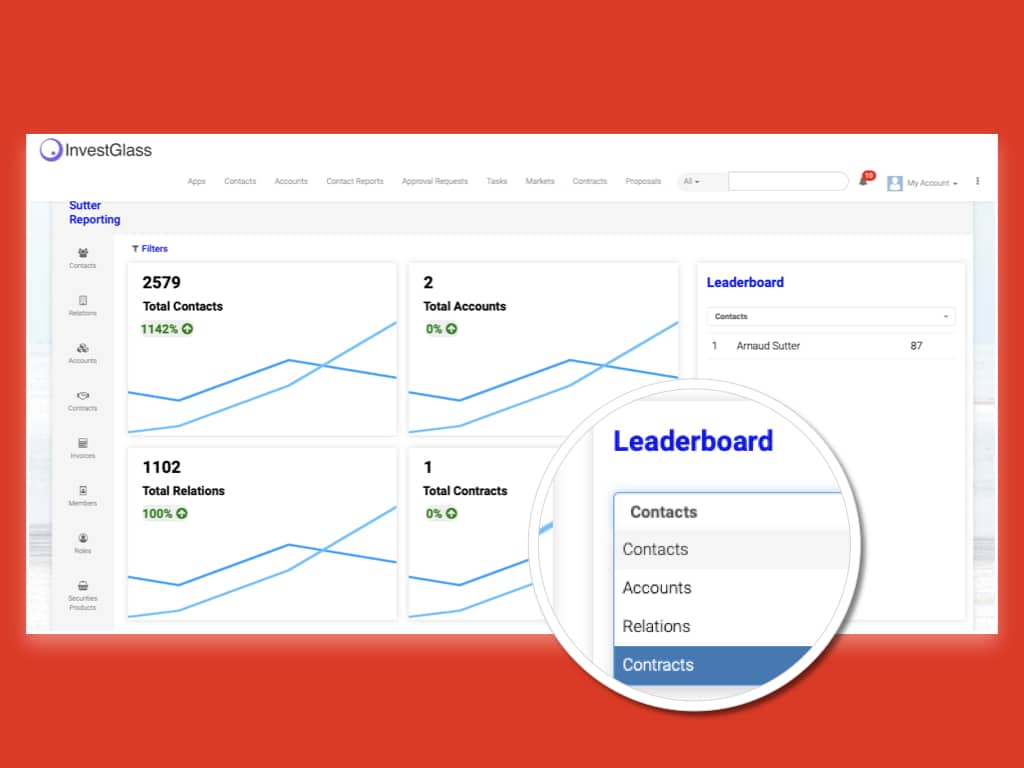 Reporting
Assess your team and their performance. InvestGlass reporting feature enables verification of object number variations. Choose the time frame and check the leaderboard. Reward your most proactive employee and warn the less active ones.
The reporting page is customizable to display your most important and focus metrics.
Automation
The CRM works for you.
Automation can be set regarding many actions such as the approval process, email responses, event creation, or follow-up notifications. From simple automation to complex ones, InvestGlass combines its templates feature with automating processes.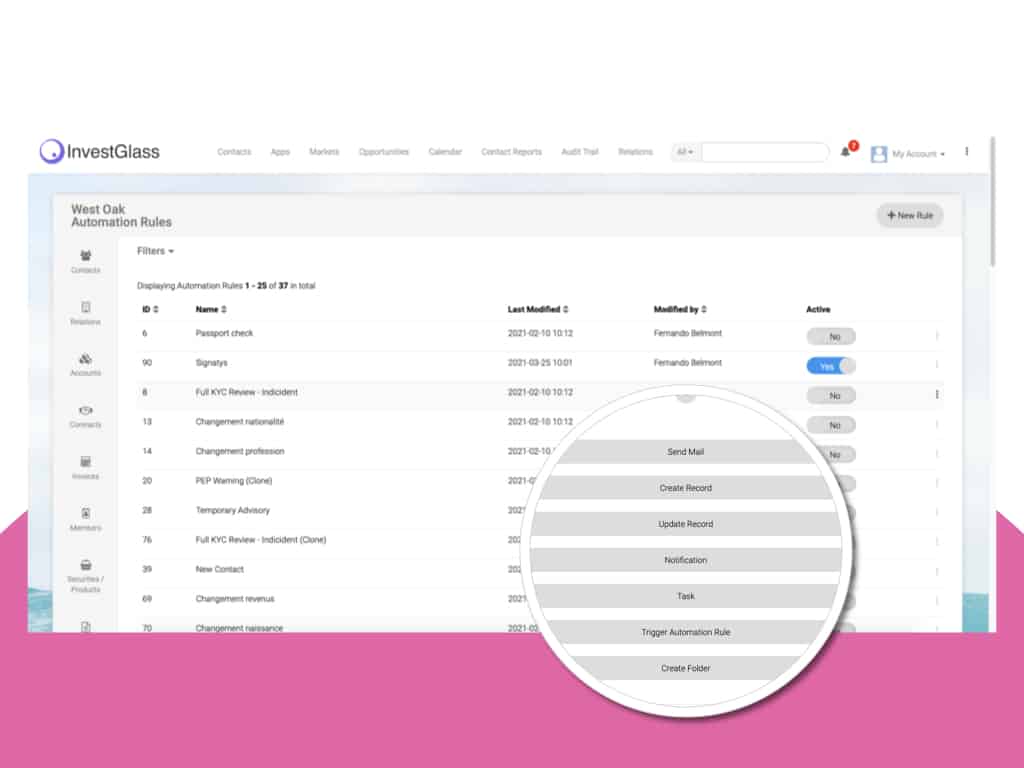 Start a free trial of the Swiss #1 cloud service solution.
No credit card required. No software to install.