InvestGlass
CRM for eCommerce &
Online Business
The InvestGlass CRM solution has tools for everyone on your team. It's not only about contact management, there are also templates tailored to your area of expertise and industry. Ecommerce and Online Businesses have been growing rapidly in the past years. Sales teams use CRM systems, and more especially sales pipeline management tools, to ensure the delivery of products.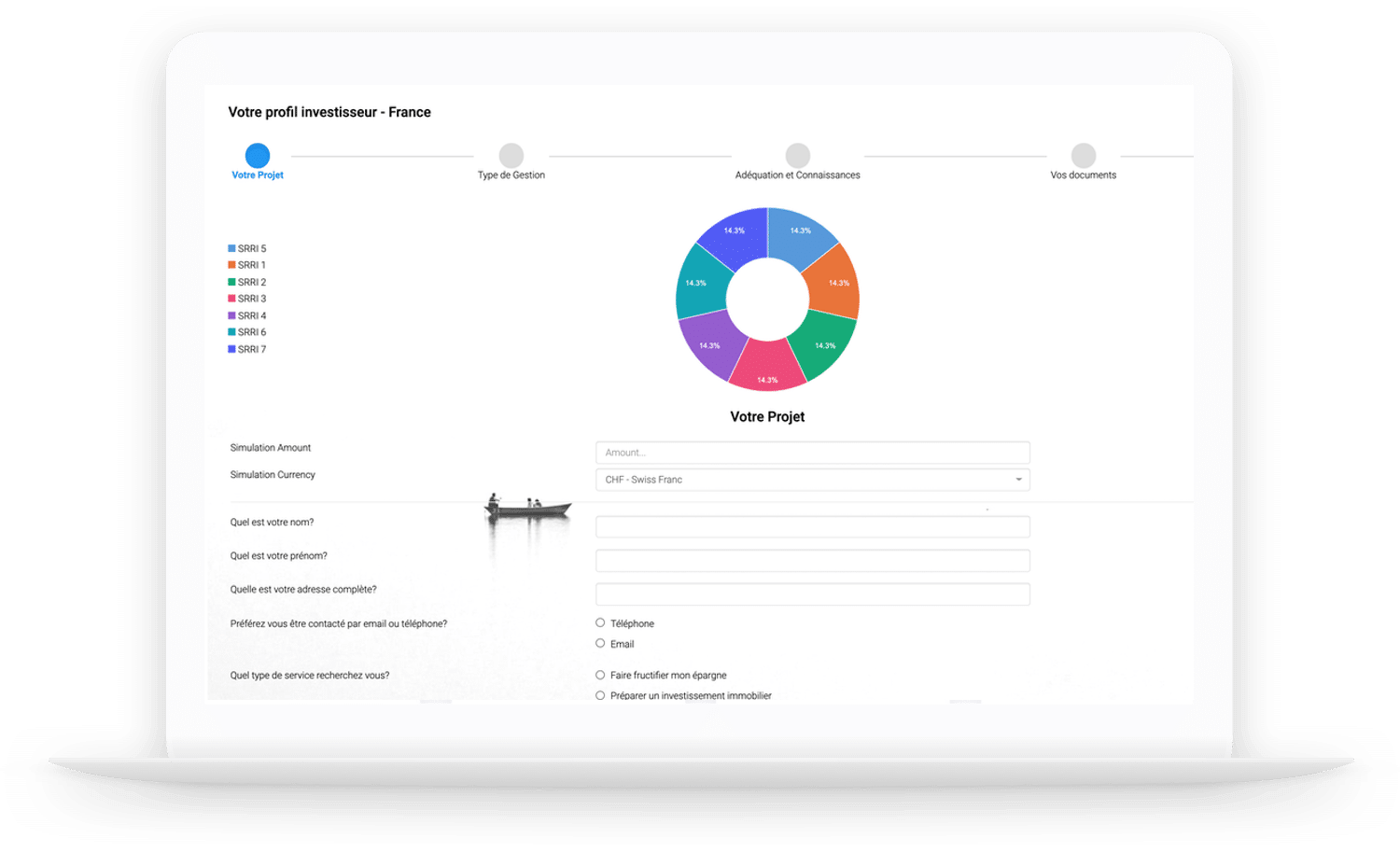 Customer Relationship Management Software With Something for Everyone
InvestGlass lets you control who has access to view and edit fields at the page level. The AppExchange provides third-party integration options for both paid and free apps. Zapier integration lets you add Slack notifications for new opportunities, add leads from form submissions, and other connections with your favorite applications. There are dozens of prebuilt reports for deals, activities, top accounts, win ratios, conversion rates, and anything else you could want to measure. The Flow Builder lets you create custom process management automation. With the Login Audit Trail, you will know which reps aren't even logging in, let alone making updates.
CRM software has the potential to be the lynchpin for a well-planned marketing automation strategy. Marketing automation is a popular term these days and it refers to the software's ability to remind sales and marketing representatives to follow up with customers at the right time. Automation can lead to sales, in such instances where a prospective buyer abandons an online shopping cart without checking out. It can also extend to other software, such as kicking off an email marketing promotion based on criteria that are reached during a phone call with the customer. Calls can be initiated via CRM integration directly from within the platform.
eCommerce CRM Customization
Your CRM for eCommerce & online businesses should be configured holistically to fit into your organization's structure. Customizing it to complement your contact management framework, customer service routines, marketing strategies, and the overall sales process. For example, a CRM allows you to sync sales reports with your company's operations, introduce and eliminate team members, work on custom tags and fields, plus apply various relevant filters when sorting your records, among other functionalities. An ideal one, for example, will allow you to sync sales reports with your business operations.
Get in touch, or create an account