Automate Simply, Engage Smartly
The first Swiss CRM to manage digital onboarding, life cycle management,
portfolio management, and marketing campaigns from start to finish.
Trusted customers worldwide




What's new at InvestGlass?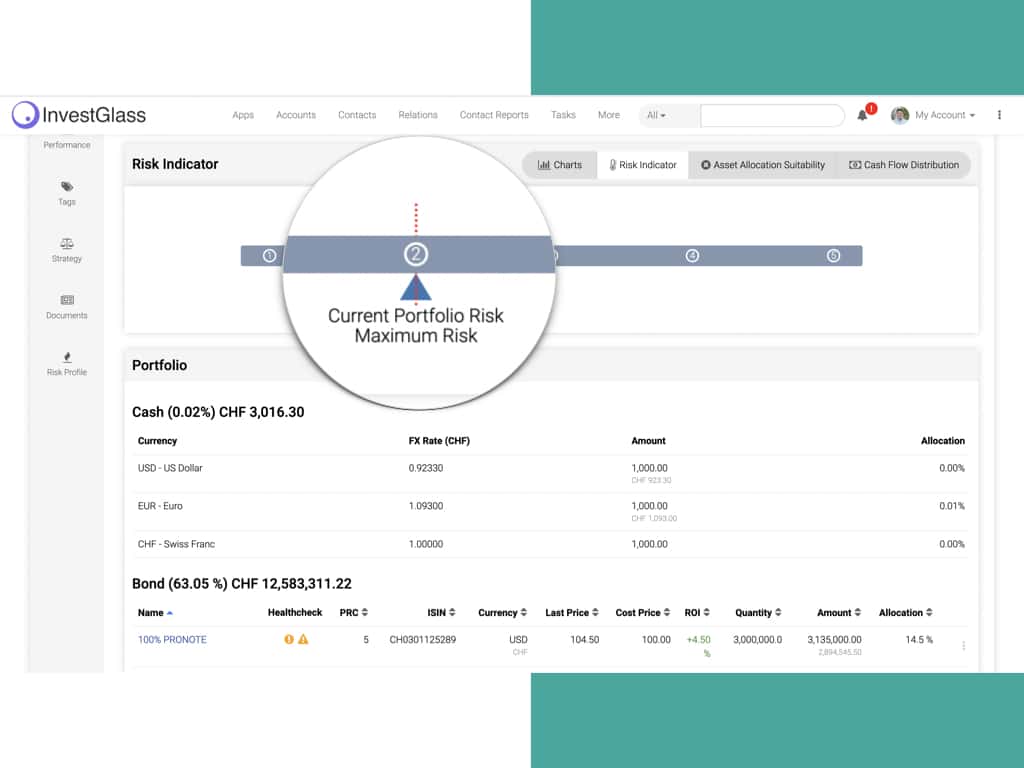 LSFIN FIDLEG risk metrics
Suitability, appropriateness and risk metrics, all you need in your Swiss PMS to be ready.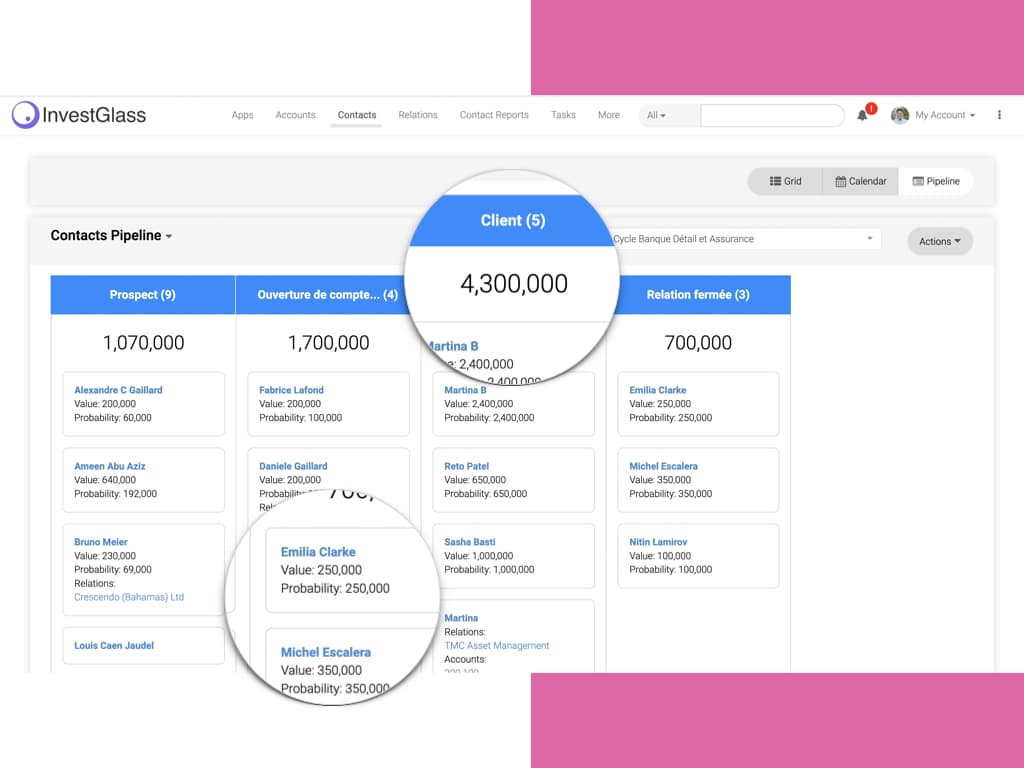 Fundraising CRM CRM
Latest tools to reach your investors and raise funds with fewer efforts.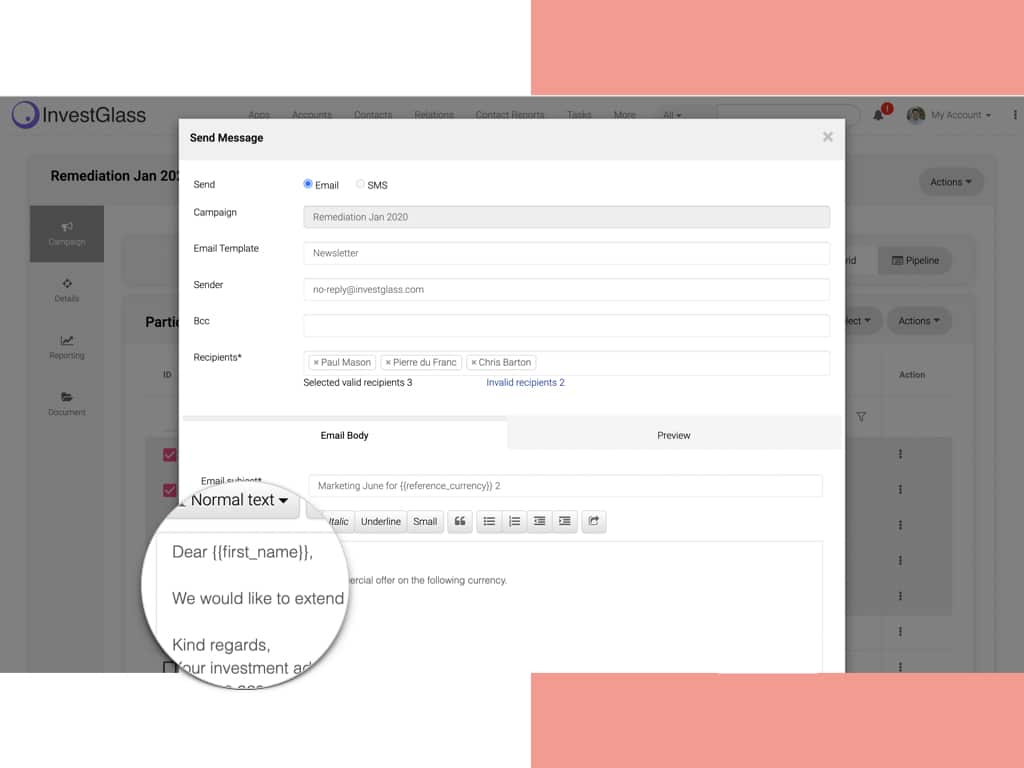 Marketing automation
Send the right message to the right contact with hyper-personalized email or SMS.
One Cloud Platform. Endless possibilities.
We build tools for automation.

Digital onboarding
The onboarding process for new customers or employees can be a time-consuming and paperwork-heavy affair. But what if there were a way to streamline the process and make it entirely digital? Create forms, surveys, and quizzes that people enjoy answering.

The Swiss CRM
The Swiss CRM is fully customisable and hosted on Swiss cloud. The CRM is compatible with +1000 software such as phone, SMS, invoice, AML KYC… Swiss CRM helps companies to increase sales, improve customer service and streamline business operations.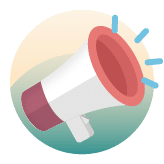 Marketing automation
Email marketing can be a powerful tool to sell products but also for KYC remediation. By sending out emails to customers, banks and insurance companies can quickly gather the necessary information and then assess their risk profile. 
Supporting your business automation every step of the way
Our support builders are one click away to help you get the most out of InvestGlass. Your team can focus on working without limits. 1 hour average response time.
24/7 support anytime, anywhere
In-house consulting in Switzerland
2 hour average response time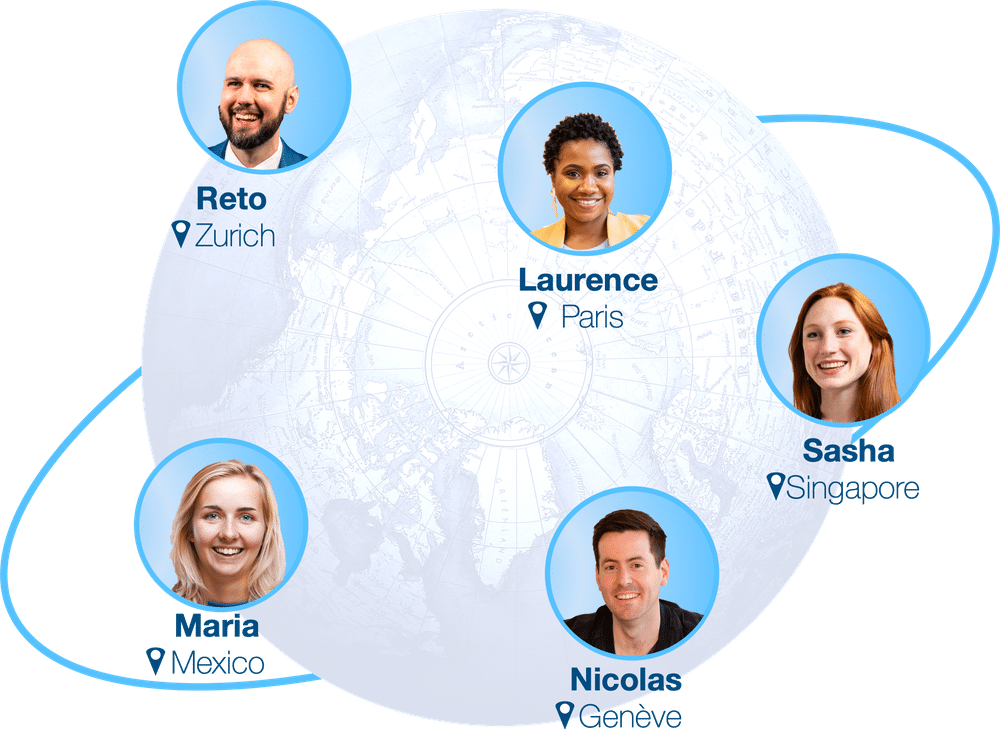 Learn new skills for any industry
Start a free trial of the Swiss #1 cloud service solution.
No credit card required. No software to install.