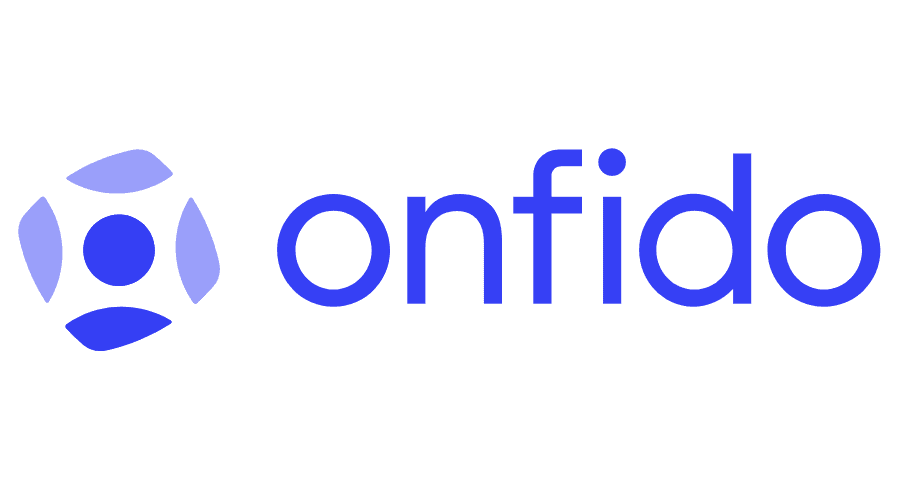 1,2,3, Connect!
Connect InvestGlass with Onfido

Onfido is the new identity standard for the internet. Their AI-based technology assesses whether a user's government-issued ID is genuine or fraudulent, and then compares it against their facial biometrics.
Try It!
Do more with Onfido?
InvestGlass allows you to instantly connect Onfido with 1'000+ apps to automate your work and find productivity super powers.
How can I verify someone's identity? How can I verify my identity online?
5 Ways to Verify Identity Online
How do you verify real people in the digital world? Your customers can prove their identities, wherever they are, with just an ID and their face. So you'll have everything you need to grow your business securely. InvestGlass is the only Swiss CRM built to automate your onboarding with no coding.
Digitalization with InvestGlass connected to Onfido
Anchor your user's digital account to their real identity with just their ID and face. Then re-verify or authenticate them when needed with a selfie. Face recognition technology is the new standard for trust online. Customer experience is enhanced with a friendly app, available on iOS and Android, that guides the user through the entire process.
Replace multiple passwords with a single biometric factor — your face or fingerprint. With liveness detection to prevent spoofing, you can be sure that it's really them. Onfido SDKs make it easy to integrate with InvestGlass digital forms solutions. ID verification is made easy for any type of customer segment: Young, old, on the run, behind a computer…
Biometric verification is now easier than ever. With Onfido, you can invest securely and confidently in the digital future of your business. KYC – Know your customer – processes is therefore fluid and customizable to organizations' regulator's expectations.
Facial recognition is great for customer experience as it is a friendly app, available on iOS and Android, that guides the user through the entire process.
Customer acquisition
Your customers only need a smartphone and a photo ID to prove that they are who they claim to be. We help you engage with them in entirely new ways, moving online with them. Utility bills and elements to prove who are the company's beneficial owners can be requested by the application. This is what we call enhanced due diligence.
Enhanced due diligence aims to respect local KYC regulations and particularly for businesses, suspicious activity verification.
As a regulated institution, you wish to prevent any company involved with terrorism financing. Onfido will help you satisfy your obligations under KYC and AML regulations by conducting an analysis of the business activities, source of funds, and beneficial ownership.
Document verification
Our hybrid approach to fraud brings together artificial intelligence and human expertise. For you, this means fast and accurate check results. Our award-winning technology checks every document, selfie and video for fraud, with human experts stepping in only when needed.
Each result is classified as either 'clear', 'caution' or 'suspected'. So your fraud teams know exactly when to take action. Onfido checks information obtained through its SDK and processes the information to check individual's identity and process with a first customer due diligence.
The customer due diligence of Onfido can be customized for more permissioning. This customisation is helpful when you have complex authenticity or predicted country failure. InvestGlass team and Onfido team will help you improve your face verification process to make sure you have a competitive advantage when opening new customer accounts.
User experience with identity verification
Preventing fraud is crucial. But you also need a user experience that converts. We walk your customers through every stage of the process, with glare and blur detection during upload, plus form autofill. It can be done entirely in-app, or across devices, to minimize drop-off. Onfido provides fantastic artificial intelligence that improves verification and reduces the time for customer data analysis.
Document verification is important to confirm an individual's identity. Identity theft is a serious problem, and Onfido is the perfect solution to prevent fraud while still guaranteeing customer experience. With our intuitive app that can be downloaded on iOS or Android devices, you will have peace of mind knowing your customers are verified and their data is safe. Limit fraud is the number one priority for businesses in the digital age.
The data is collected with ONFIDO system and INVESTGLASS system. The data collected by InvestGlass is collected on Swiss Servers.
InvestGlass Automation to build your own customer identification program
Our focus on automation means no more manual checks or password resets. Instead, your teams can focus on the problems that matter. InvestGlass offers full automation tools to facilitate compliance routine on the cusomter's identities. The software automation offers ongoing monitoring which limits fraud and speeds the kyc process.
InvestGlass is easy to use and offers a hundred options to build your own unique KYC processes. Identity verification is processed with forms, on the client portal or simply on the fly with automated emails and SMS sent to prospects.
The team is working with financial institutions and insurance companies to reduce financial crime and identity theft. We have pre-built KYC process template you can reuse for your own anti money laundering process.
Compliance & identity verification service
Comprehensive identity verification, plus the Onfido Dashboard, means you have clear insight and a full audit trail. So you can navigate KYC and AML regulatory requirements at scale.
KYC remediation for financial institutions
InvestGlass offers powerful mail and SMS automation tools that facilitate KYC remediation. KYC remediation aims to collect missing information or update investors' CRM to prevent heavy penalties.
The marketing automation routine will send into a protected form an ONFIDO SDK form to be updated when KYC remediation is needed. For example, if you wish to check thousands of investors and send a "verify the identity" routine. InvestGlass email system is extremely handy.
Identity proofing and authentication standards to comply with federal, Swiss or European, and state-level requirements are made easy with prebuilt resources. InvestGlass with Onfido helps companies see their real identities.
Get ready for the 6 AML
6AMLD broadens the scope of money laundering offences. As a result of the above measures the European Commission has adopted a package of rules to criminalise money laundering and terrorist financing. The regulations implement, in principle, the existing directive by extending its scope to cover all activities which could raise concerns over their criminal purpose and increasing the maximum penalty for money laundering and terrorist financing offenses from 1 to 10 years.
6AMLD contains far fewer changes than 5MLD. It requires businesses to be a lot more proactive and more cooperative with the financial sector. The new regulation is upgrading existing legislation.
The next step is to convince legal persons in your team that CRM will help to tackle financial crime
Obviously, the extension of criminal liability to companies and business leaders alike makes it imperative that compliance gaps are identified and rectified fast. AML regulation is always a big topic for companies and banks as they have little flexibility on the CRM and KYC tools. Customer's identity will be nomalize in Europe and new KYC obligations will appear.
We are happy to help with InvestGlass as we are cooperating with financial institutions to tackle money laundering through systematic CRM automation for legal purposes.
Fintech Automation for Remediation is key to regulatory burden and the solution for regulated businesses
Financial institutions can now leverage pre-built templates with InvestGlass solution and connected tools such as Polixis ARDIS or Onfido directly connected to InvestGlass CRM. The bundle offers a ready-made tool to cope with 6th anti-money laundering directive for automated remediation. Further AML regulation will come and with the open – stack you will have the flexibility to extend to new directive's measures.
Get started with InvestGlass and connect it to Onifdo today.
Get in touch, or create an account