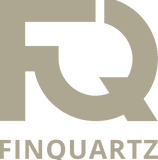 FinQuartz
FinQuartz's algorithm powered by Artificial Intelligence identifies trusted news sources, cuts the noise to keep the essentials and enriches content with key metrics to create a dataset of value.
Try It!
Do more with FinQuartz?
InvestGlass allows you to instantly connect FinQuartz with 1'000+ apps to automate your work and find productivity super powers.
Contact FinQuartz
Avenue de la Praille 50 
1227 Carouge, Switzerland
Website : https://www.finquartz.com
Email : contact@finquartz.com
Here are some creative ways to use FinQuartz with InvestGlass:
SMART FINANCIAL NEWS
Ever wondered how to gather the relevant information to you in the plurality of sources available? FinQuartz technology does it for you and provides you only with the relevant information regarding your portfolio and your interests. Implementing FinQuartz in your InvestGlass portal will give you an advantage over your competition regarding the news focus and their relevance, saving you the time of scanning multitude sources.
Get in touch, or create an account