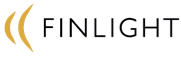 Finlight
Finlight enables frictionless and accurate total asset consolidation in any format 24/7, with all non-bankable and physical asset data included, protecting you better than existing banking interfaces.
Try It!
Do more with Finlight?
InvestGlass allows you to instantly connect Finlight with 1'000+ apps to automate your work and find productivity super powers.
Contact Finlight
Contact person : Avi Sarkar
66 Old Compton St,
London W1D 4UH
Website: https://www.finlight.com/
Email: contact@finlight.com
Here are some creative ways to use Finlight with InvestGlass:
Client Reporting
Finlight's portfolio consolidation software reads a list of different reports from banks, GPs, asset managers and investment consulting firms, with all reporting data recorded on their Reports page.
Automatically consolidate all assets into a 360-degree overview dashboard

Includes performance attribution, risk decomposition, portfolio impact and return drivers

Perform reporting automatically, helping you to save time and money, with savings reinvested in investment research

 
Integrate Finlight and InvestGlass solutions to produce high-quality investment reports. Simply connect data from your InvestGlass CRM platform to get your asset consolidation sorted. From there, you can produce any analysis and report into any format you want to meet your unique needs.
Asset Allocation
Gain a deeper understanding of your allocations and exposures in real time with Finlight, where you can instantly visualise the value-at-risk and expected volatility together with the expected returns and sensitivity.
All assets and portfolios in one snapshot

Live performance and risks

Customisable watchlist

Enjoy 24/7 accessibility
Manually consolidating and organising unstructured asset data across multiple platforms inhibits your efficiency. Finlight's seamless workflow streamlines the inefficient, error-prone data process from one secure location. Its addition to your InvestGlass portal enables you to review your current performance, and ensures your asset allocation aligns with your clients' values and objectives.
Risk Management
Make forward-looking decisions derived from enriched portfolio insights by accessing Finlight's complementary analytical tools.
Evaluate your portfolio performance with greater transparency using their peers benchmarking feature

Compare your portfolio performance against your peers with the same risk target

Quantify the impact of your choices using scenario and stress analysis to support your next-step decisions

Better risk management
A sound risk management framework is the key to maintaining a high level of operational resilience, especially when we are in the age with market uncertainties and volatility. Thus, integrating Finlight into your InvestGlass portal minimises your risk exposures, and empowers you with sophisticated risk-return reports that deliver strong investment results.
Get in touch, or create an account