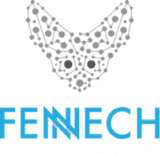 Fennech Financial
Fennech Financial
The Next-Generation Corporate Banking Platform
Fennech delivers hyper-automation of finance, treasury, and payments. In real-time. On one autonomous platform. Putting you in control. Simply.
Who is Fennech?
Fennech is a B2B FinTech, PaaS provider. We deliver an intelligent automation platform for finance, treasury, and payment solutions. We use business rules, machine learning and AI to process millions of transactions on our enterprise strength solution.
Fennech the core banking solution for corporate banking
Our cloud-based technology delivers solutions configured to our clients' desired way of working and fits in within their existing IT ecosystem. We help clients reduce their risk and enable them to quickly scale their business so high volumes can be processed at a low cost. Our low-code platform as a service supports their growth in the digital age.
Contact Information
London, Greater London, England, United Kingdom