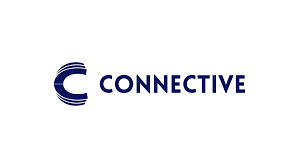 Connective
Digital technology solutions that are built to drive your business forward. The products of Connective digitalize your transactions and your customer journey from digital onboarding to KYC and contract management.
Try It!
Do more with Connective?
InvestGlass allows you to instantly connect Connective with 1'000+ apps to automate your work and find productivity super powers.
Contact Connective
Contact person : Magali Biron
Wapenstraat 14 bus 301
2000 Antwerp
Website : https://connective.eu
Email : info@connective.eu
Here are some creative ways to use Connective with InvestGlass:
Digital Identification
Identify your customers with the most versatile & trustworthy solution for digital identification. It's all about trust.
Securely identify

Easy worldwide onboarding

Supporting any eID, USB token or smartcard worldwide to identify and sign.

Website authentication
The trend of digital transformation and the pandemic have disrupted the identification processes. Digitalize your identification process in confidence with Connective. Using Connective in collaboration with the InvestGlass portal enables user-friendly identity checks of any clients during onboarding or regular KYC checks.
Document Generation
A flexible, efficient and cost-effective all-in-one solution.
Drastically reduce templates

Data integration from your favorite CRM, ERP, Online forms,…

Fully automatic document generation

Brand it to perfection
Integrate Connective and InvestGlass solutions to master saving time generating documents. Create dynamic templates and connect data from your InvestGlass platform to produce smart documents, which can be signed, printed, and saved within your CRM.
Electronic Signatures
Offer your customers a user-friendly way for digitally signing all types of documents. Compliant with all rules and regulations (eIDAS, UETA, eSIGN).
Worldwide accepted signing methods

Stand-alone or integrated

Brand it as your own

Pick your favorite device to conclude the signature
The increasing demand for online and e-signatures has raised concern about the reliability and compliance of such signature. Connective will provide a safe way to e-sign your documents. Therefore, its addition to your InvestGlass portal will allow you a way of requesting e-signatures promising reliability and risk compliance.
Get in touch, or create an account