5 popular ways to use RSS RSS was originally created to syndicate content from websites. It allows website users to subscribe to a website's content, and receive updates whenever new content is published. RSS (Rich Site Summary) can be easily added into the...
read more
Why the resistance to gender pronouns? What are gender neutral pronouns? Gender neutral pronouns are pronouns that don't specifically refer to any one gender. They can be used to refer to people of any gender, whether that be male, female, non-binary, or any other...
read more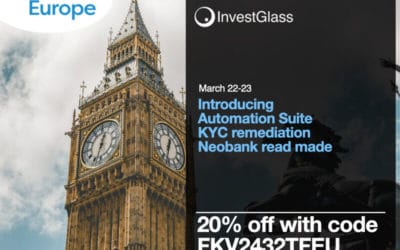 Join us March 22-23 at Finovate London - 20% off with code FKV2432TFEU What we will introduce at Finovate? Hybrid onboardingMortgage & credit card onboarding,360° client portal,Live cryptocurrency brokerage solution,Automated advisory and campaigns compatible with...
read more
Start a free trial of the Swiss #1 service solution.
No credit card required. No software to install.